Mann
Manufactured by Fritz Mann Werkzeugfabriek, founded in Suhl in 1919.
Product about 1920 and initially gauged in 6.33 mm Mann, a bottle neck cartridge, it was quickly offered in 25 ACP. A throat in the chamber was supposed to cause a delayed-action of the opening by expansion of the case and thus friction. Production began in 1920 but so little success seems to have been encountered that work ceased in 1924.
The gun is dismounted very quickly by moving back the breech slightly and while turning of a quarter of turn the knurled end of the barrel, to leave it forwards.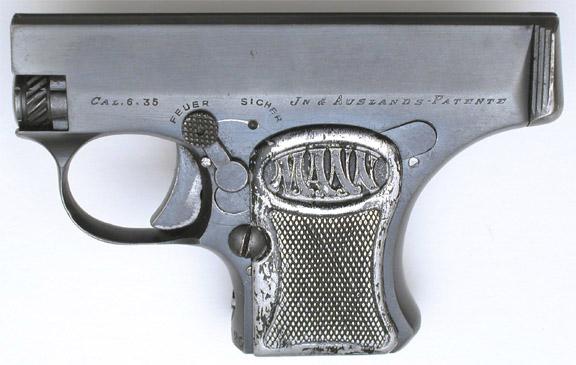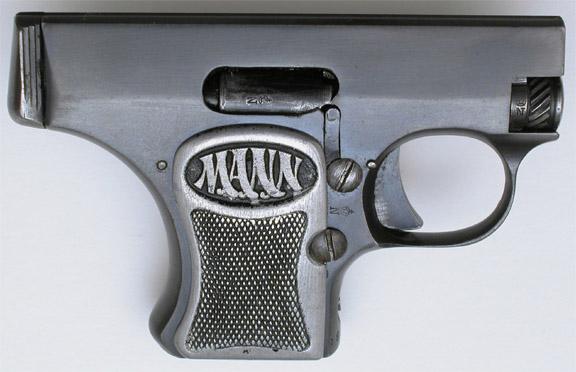 There are two others, one has the usual plates, the other metal plates. The marks are different.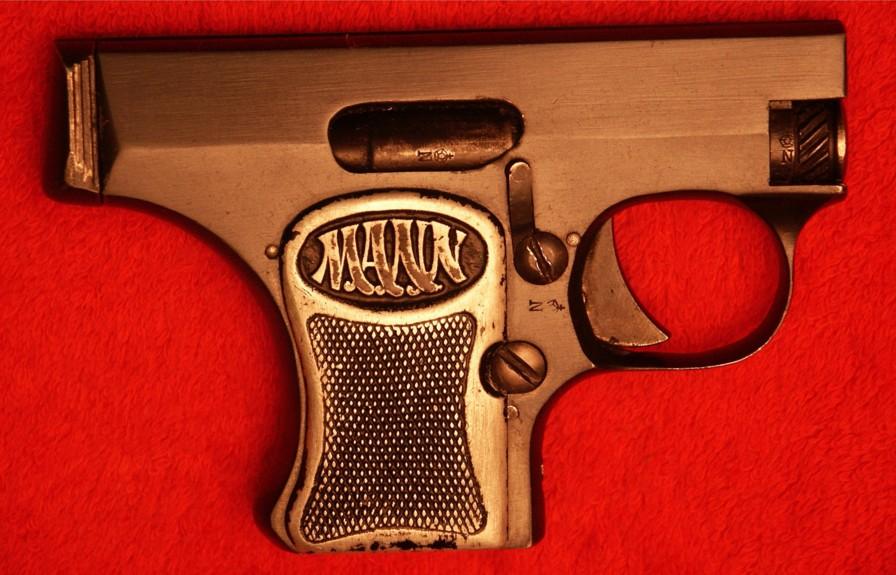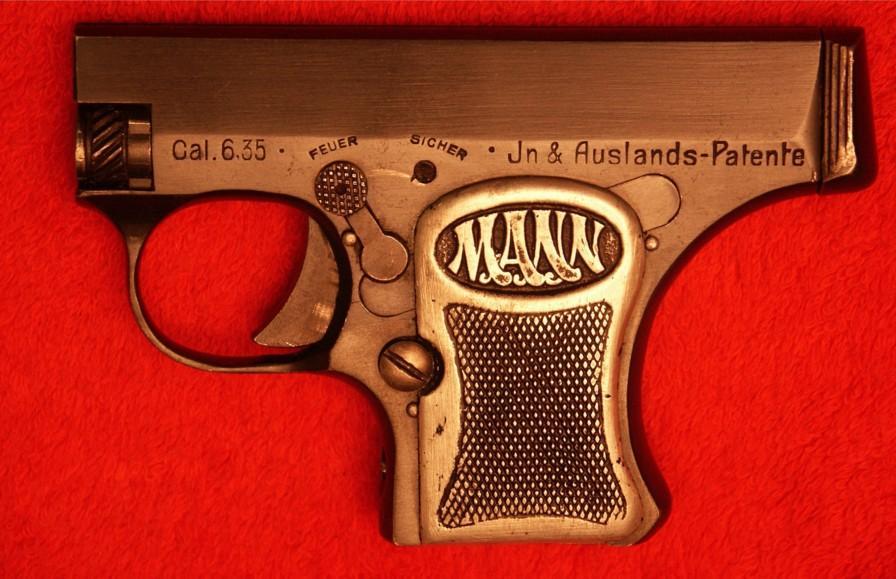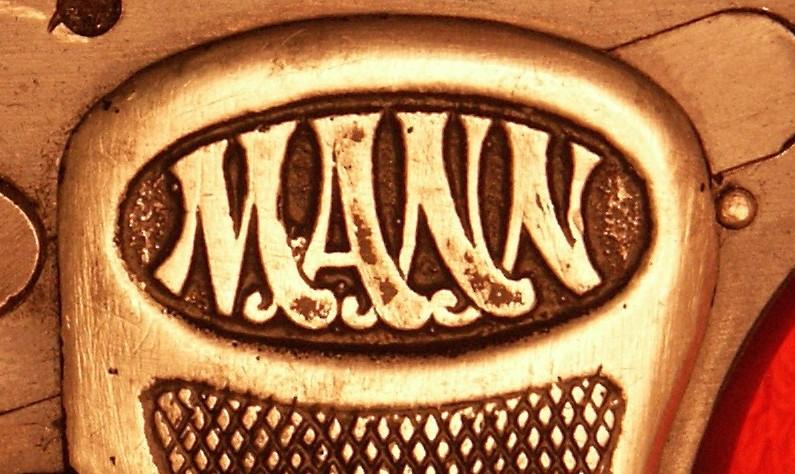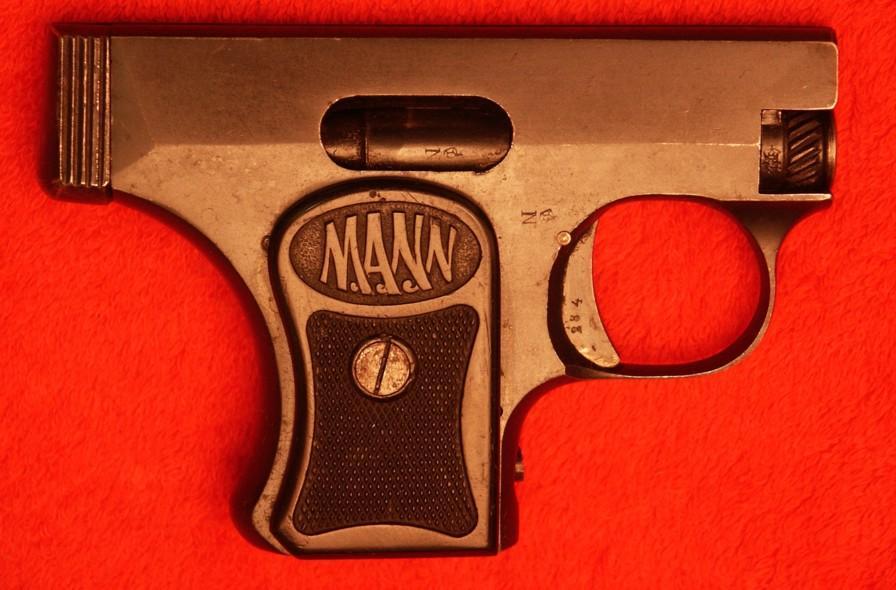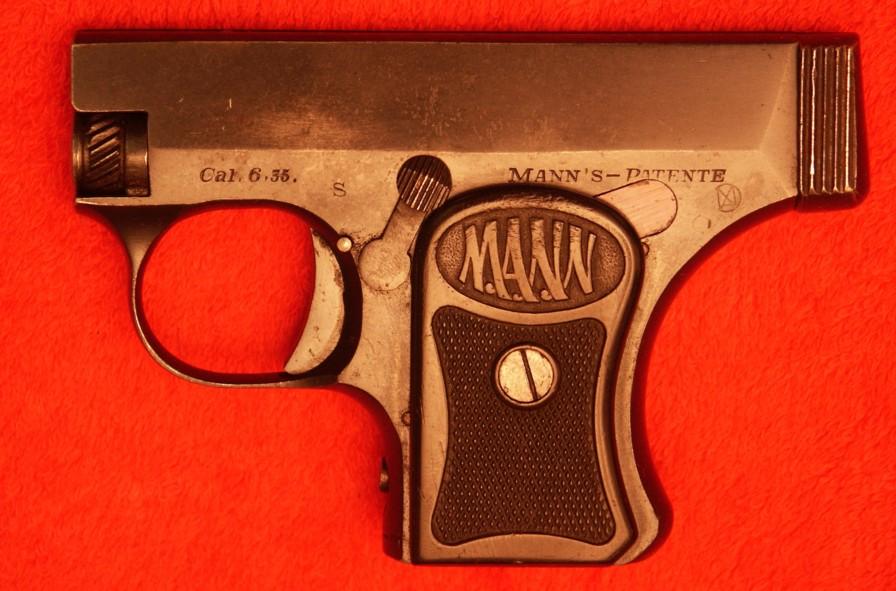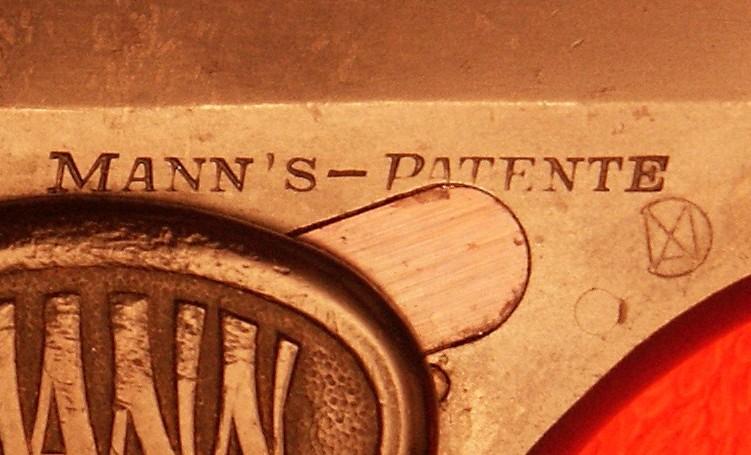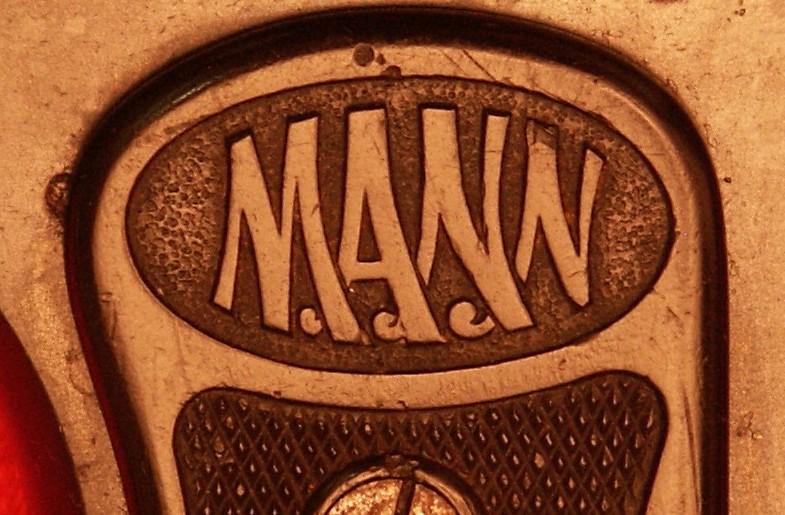 Mann 7.65mm
Photos send by F. Maurer.