Amberg
The gun with the Amberg 1830 marking is the Jaegergewehr Modell 1829; this has the characteristic upper ring with the front sight on the barrel (not on the ring) and a brass pan, rear sight on the rear screw, total length without bayonet is 1429 mm.
The gun with the 1838 marking is the gun Modell 1826 (or 1804 neuer Art) or the Jaegergewehr Modell 1825. It shows this type of upper ring with the front sight on the ring (?), no rear sight, total length of Modell 1825 is 1440 mm, of Modell 1826 is 1482 mm.
The marking "GF" stands for "Gewehrfabrik" and is usually found together with the crown on barrels of Bavarian guns.
Benedikt
Many thanks to the "ROYAL ARMY MUSEUM" Bruxelles and especially the section "ARMES PORTATIVE".
(N° identification : VI-2 and VI-3)
Amberg 1830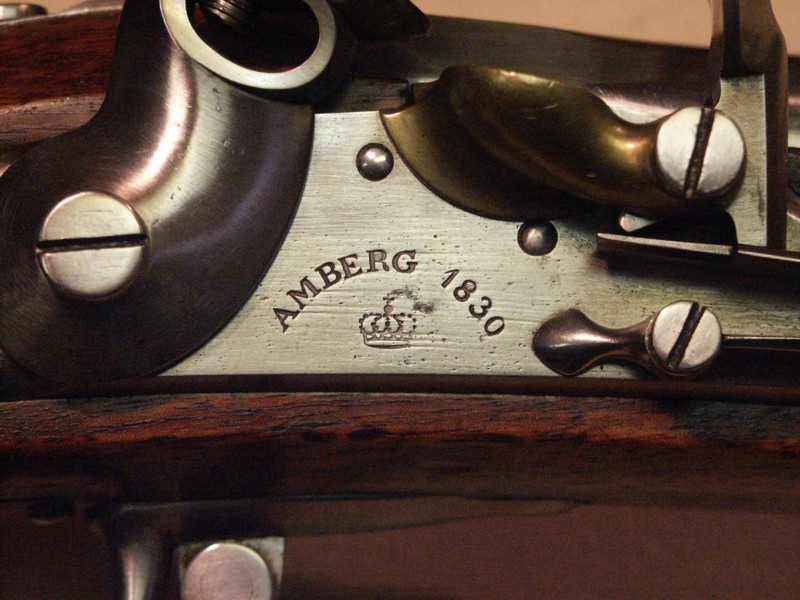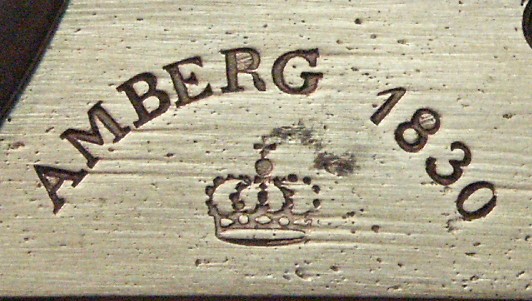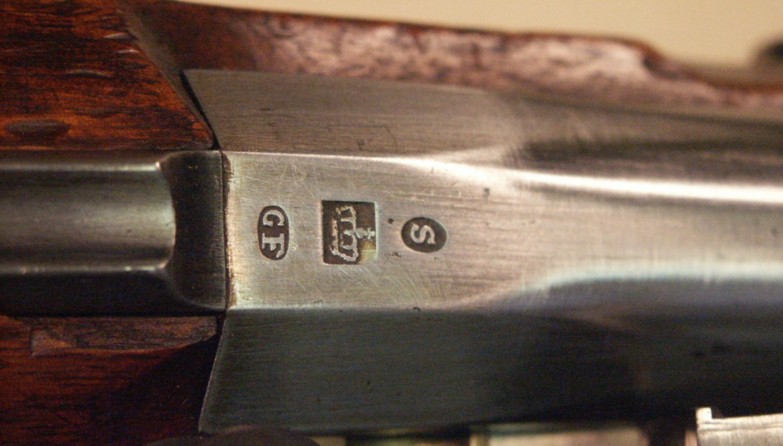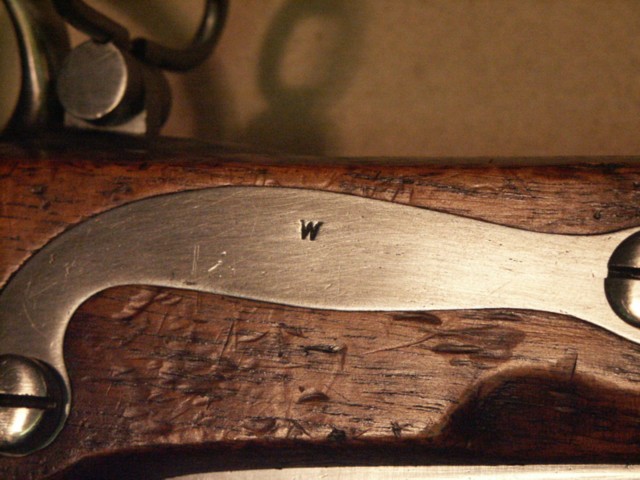 Amberg 1838