BÜCHEL
I present 2 German pistols to you, one of "living room", another of "sport", of the firm Büchel with Mehlis of 1837 to 1936.
The nominal sizes (5,2 and 5,3) is not very current nowadays. (It is not of 22 LR).
The model with the tilting barrel is approximately 1905.
The models TELL of 1910 gained the championship of the world several times, since 1911.
The weight is approximately 1100 grams, the barrel measures 35 cm. The distance between the back and the bottom sight is 36 cm.
The lever with the back of the grips makes function the falling block from the breech.
Bert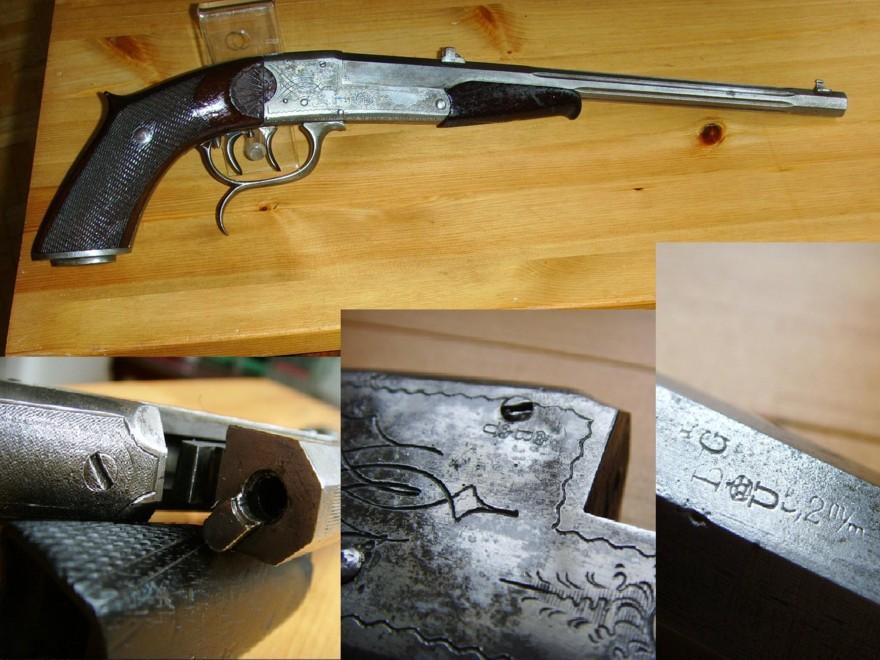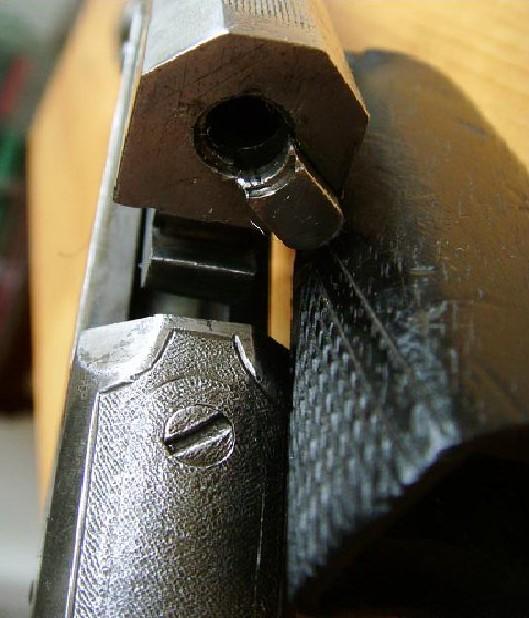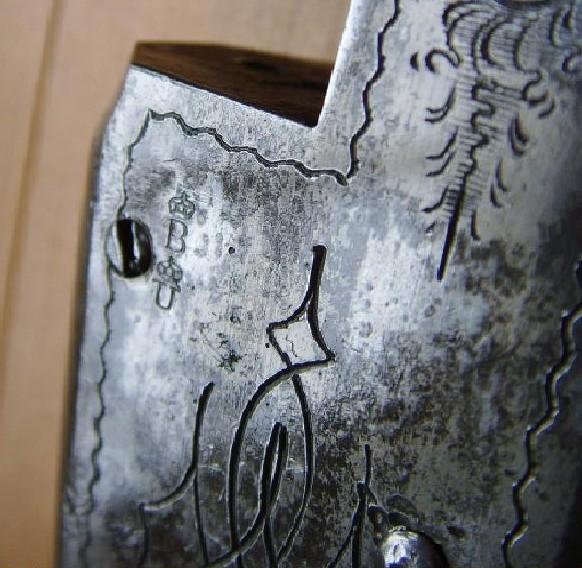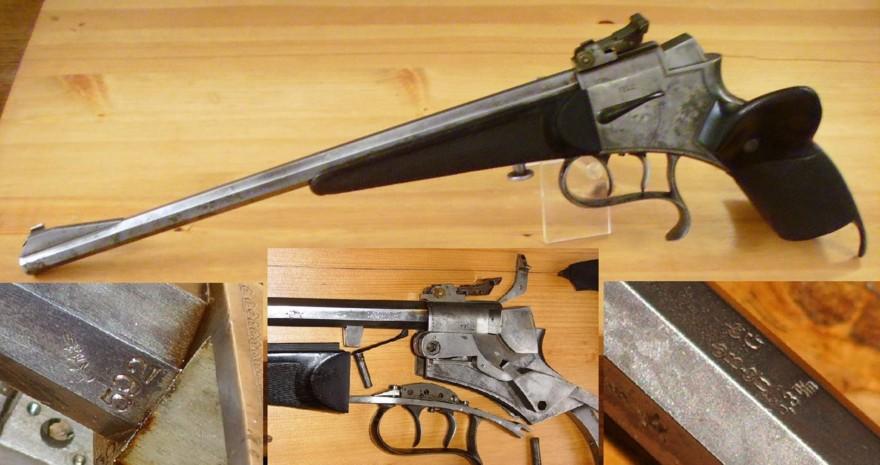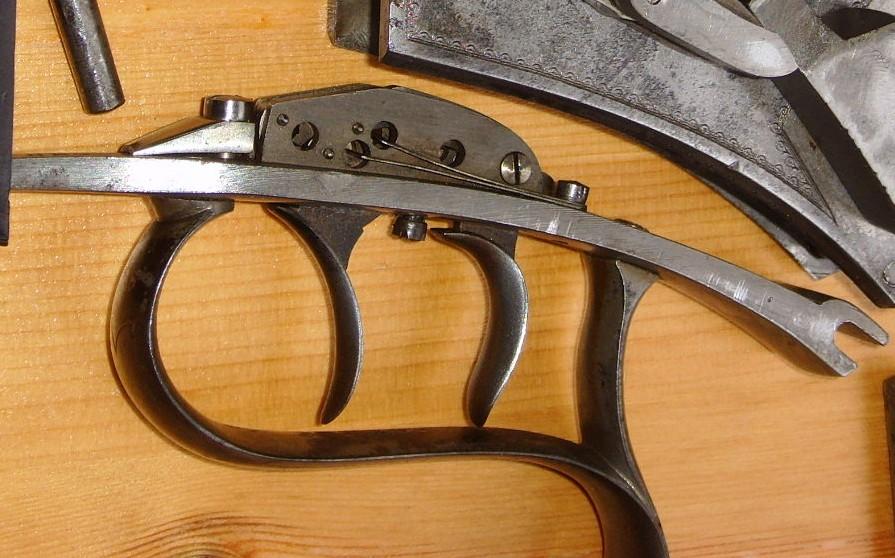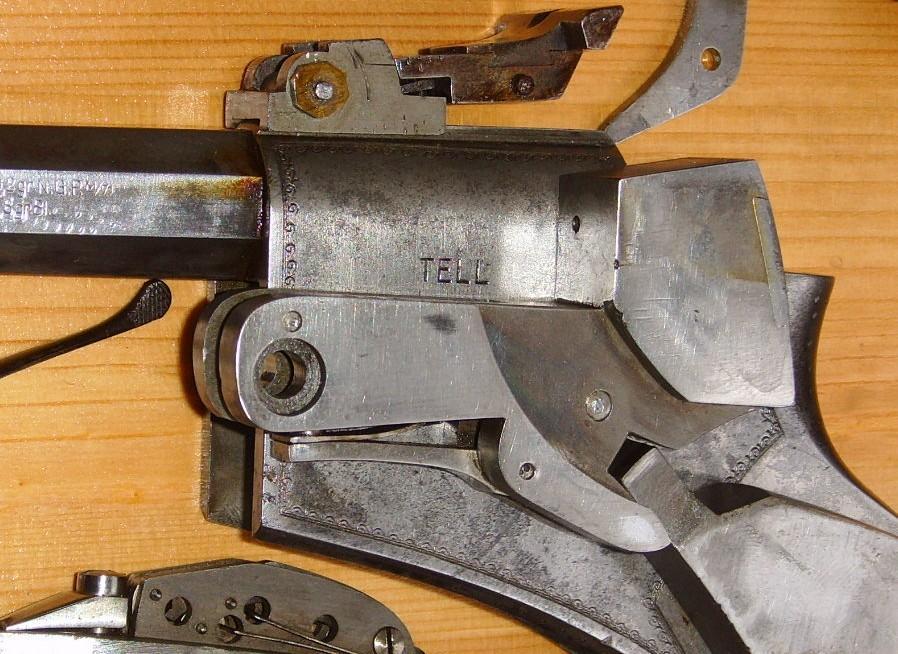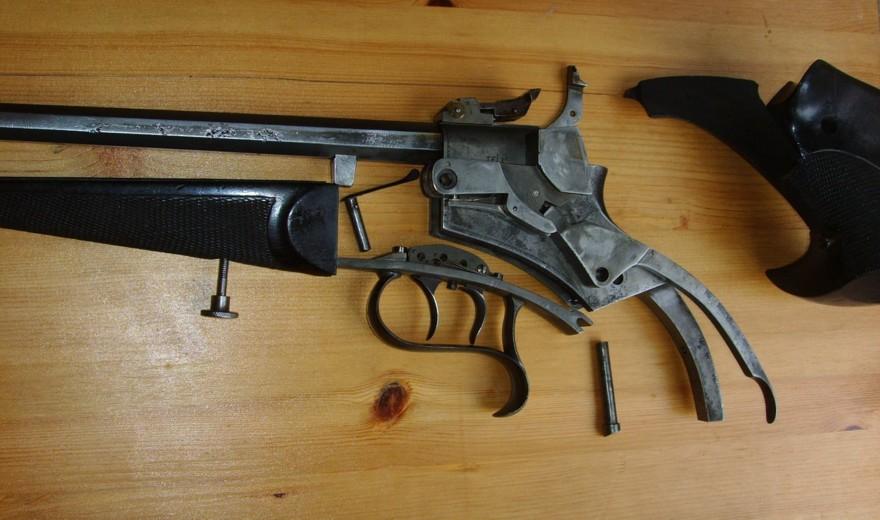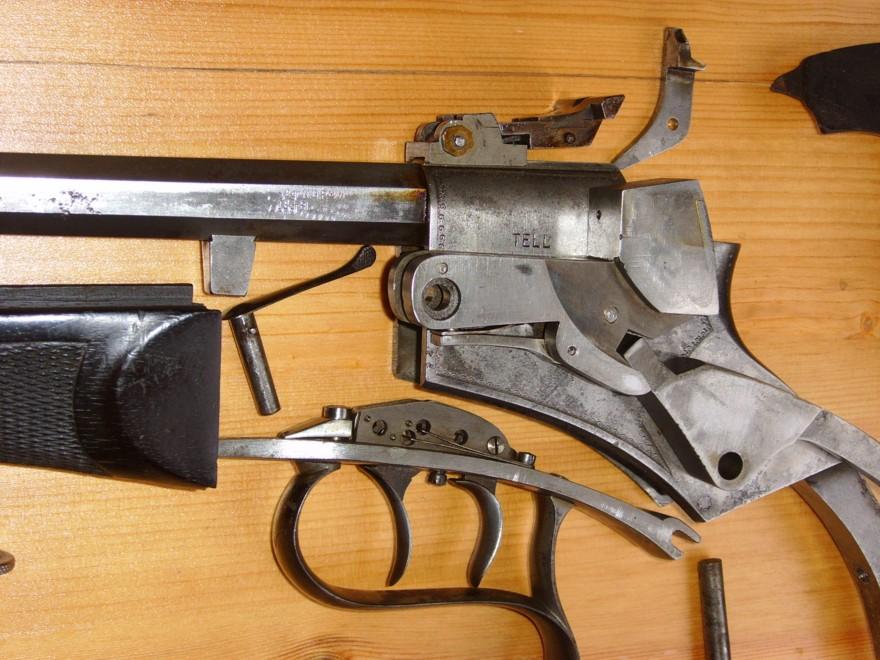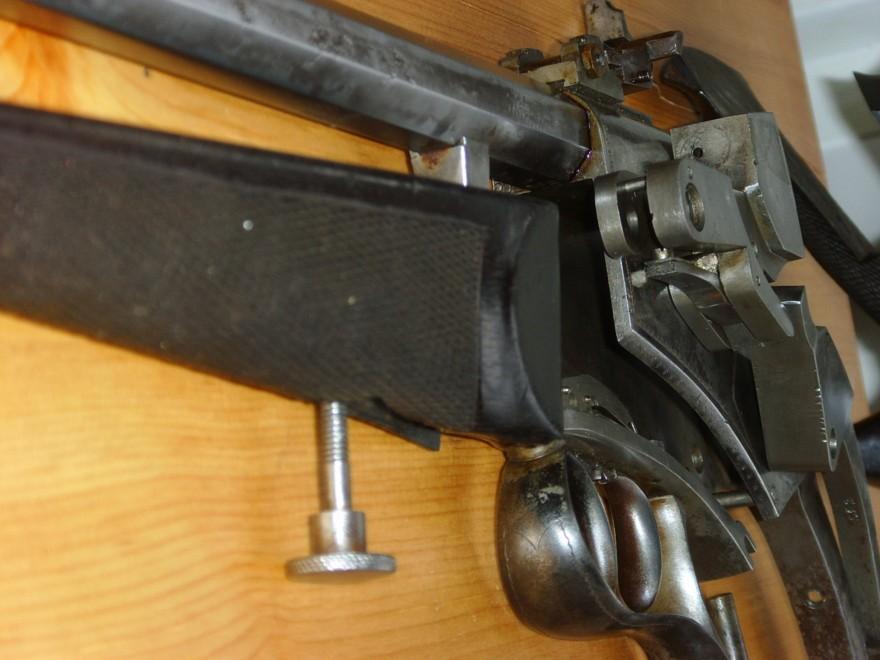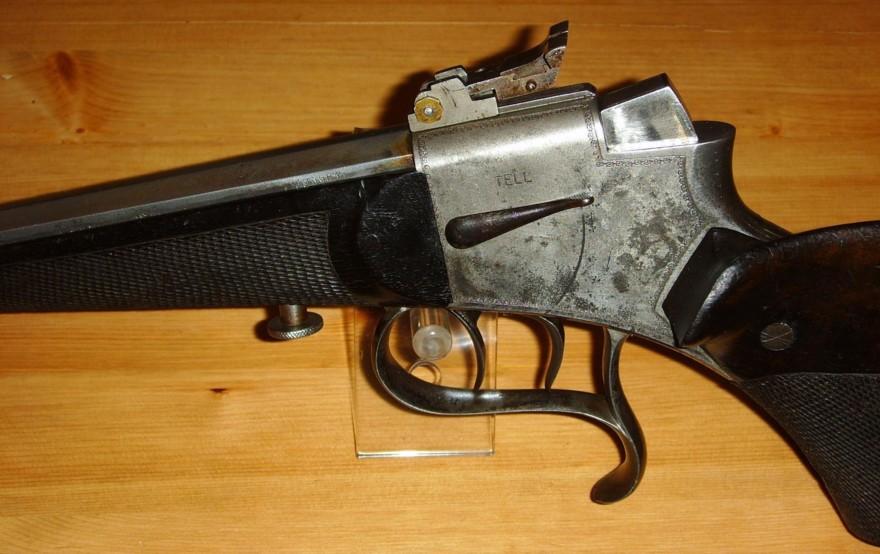 BÜCHEL
BÜCHEL Albin
Master arms manufacturer - Zella Mehlis (1939)
BÜCHEL Ernst Friedrich
Mehlis and Zella Mehlis - House founded a little before 1887.
Manufacturer of weapons (Deutsches Reichs-Adressbuch (1900-1930)
Ernst Friedrich Büchel GMBH (+- 1930)
This manufacturer is better known for a series of rifles of shootings and free pistols manufactured under the mark "LUNA ".
BÜCHEL Ernst & Karl
Zella Mehlis - Masters arms manufacturers (1930)
Would dare I to point out that the balance struck the barrel strongly resembles the mark of KAUFMANN-LEPAGE!!
Guy
Would Kaufmann-Lepage have been the importer? Why not, until proof of the opposite… And our friend (?) Schraff made engrave its name on the weapons which it sold (It was neither the first nor the last).
I thus do not have (still) of certainty.
Michel
SCHRAFF Paul
Manufacturer of weapons
Royal street, 17 - Brussels
Main street, 57 - Arlon (Ann.1924) (Ann. ph. 1937-38)
Michel
"LUNA" is a mark under which Ernst & Friedrich Büchel (of Zella Mehlis) sold their rifles and pistols of shooting during the Thirties.
When the Russians occupied Zella Mehlis (inter alia…) manufacture was taken again, seems it on a small scale, as for Merkel and others. (to be checked)
In appendix my (thin) card of a product of this firm and a note about it.
EFB (Luna) wants of course to say: Ernst Friedrich BÜCHEL.
Michel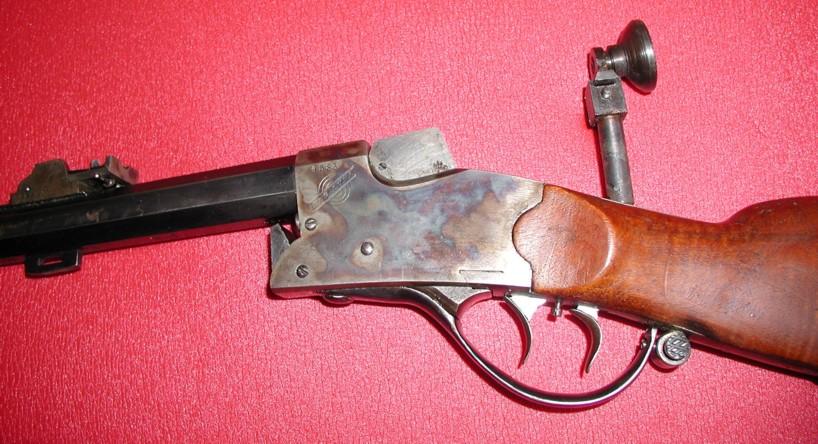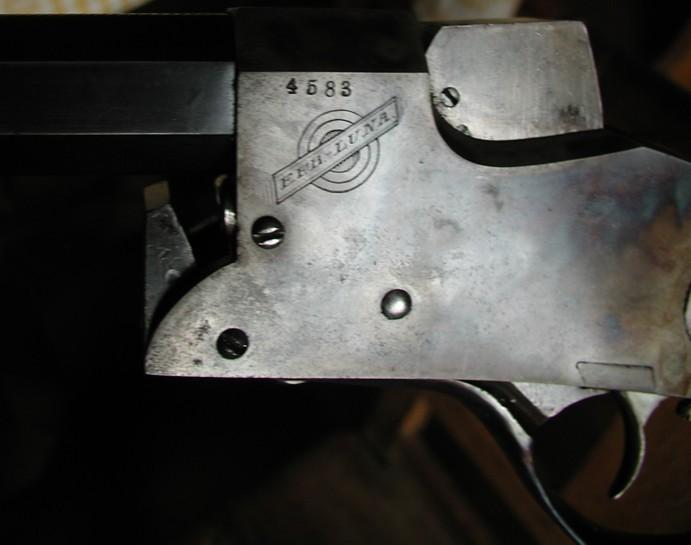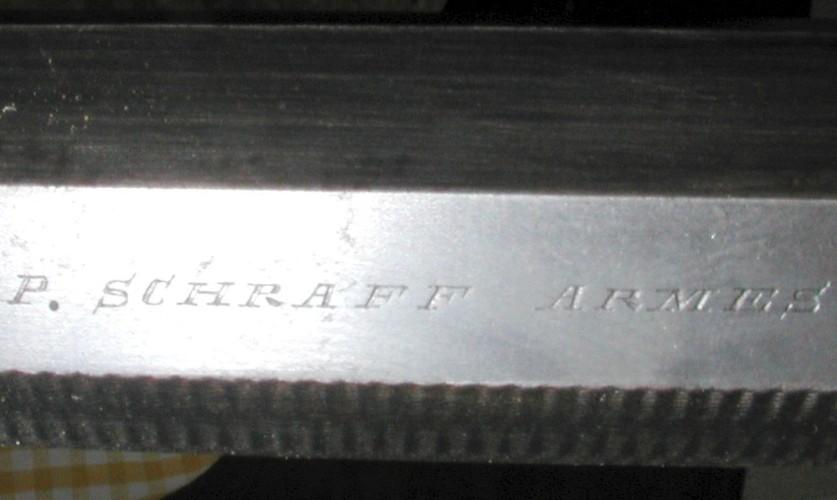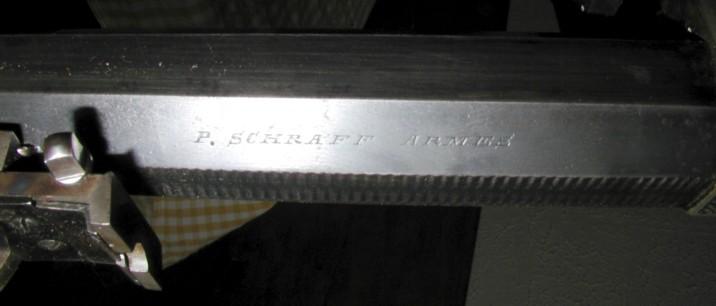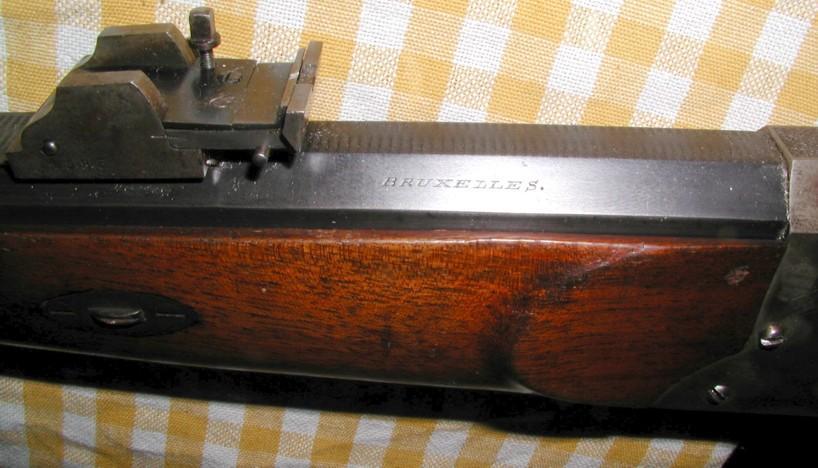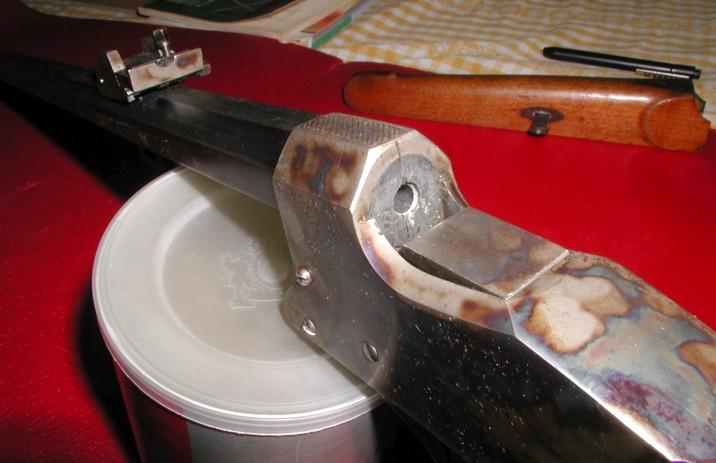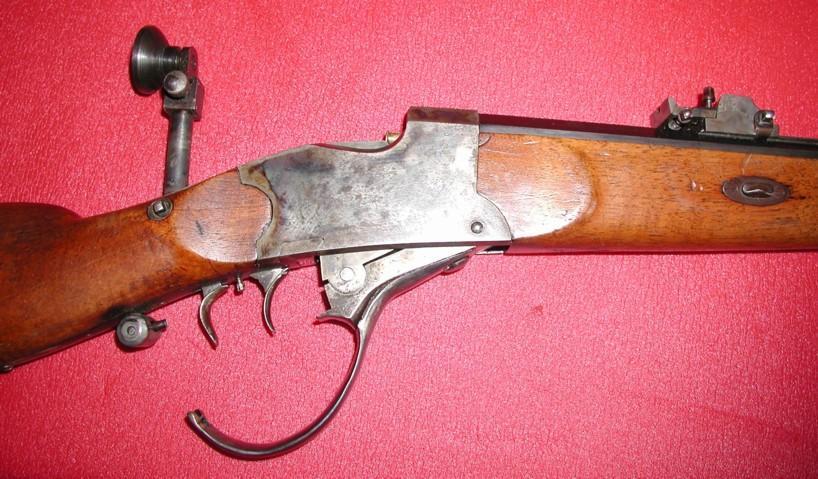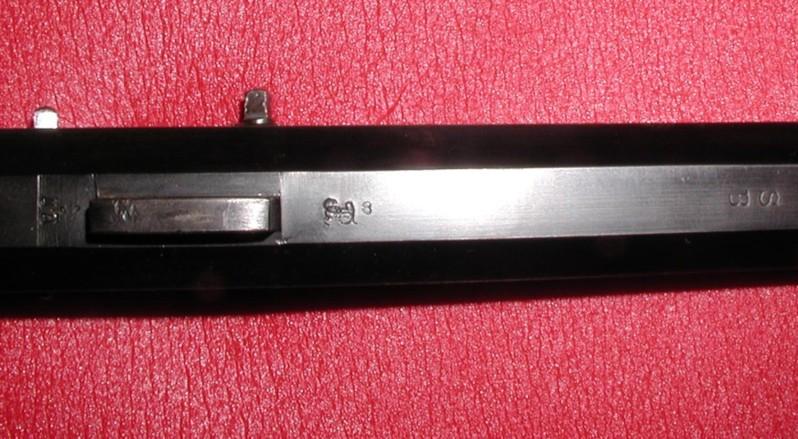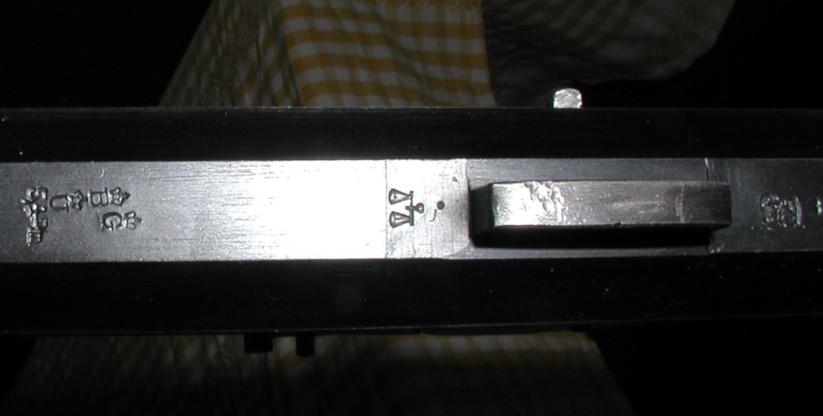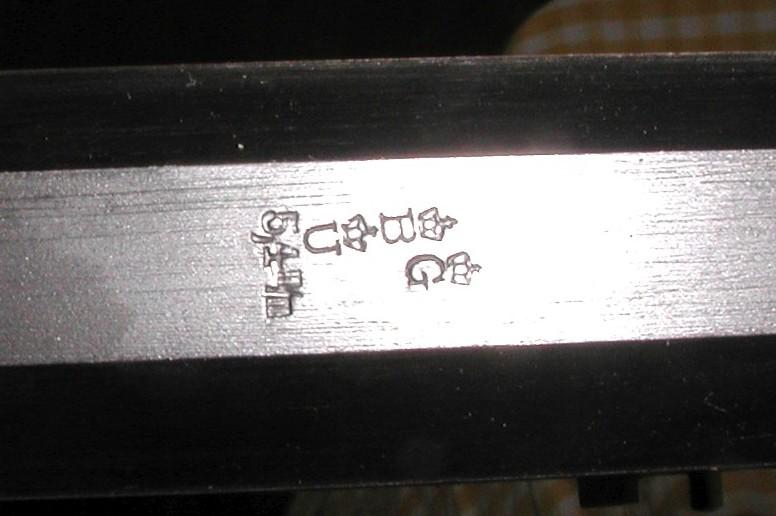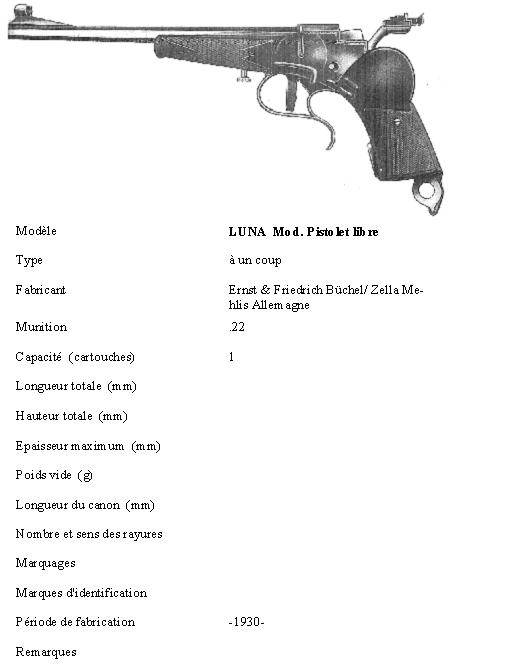 Publicité et marque Schraff