Merkel
303-E Luxus 12ga.
28" O/U matted VR barrels choked improved modified & full, 14 1/4"pull from single selective trigger to original buttplate, 1 1/2" - 2 1/2" drop.
Figured walnut stock with capped pistol grip, three-piece field forend with Deeley pull-down latch, Shelhamer-style chinstrap and vacant gold oval.
Stock carved with auerhahns on left and a fox stalking rabbits on right, both surrounded with forest scenes. Dozens of ivory inlays of oak leaves, acorns, ducks, dot and linework. Ivory pistol grip cap with deeply carved auerhahn.
Concealed-release, hand-detachable sidelock with double underbites, double Kersten locks, automatic ejectors and cocking indicators.
Gold dog pointing five gold grouse on left in deeply chiseled forest scene. Gold fox flushing four gold ducks on right.
7lbs, 11oz. Built 1981.
Many thanks "HALLOWELLCO" for the pictures.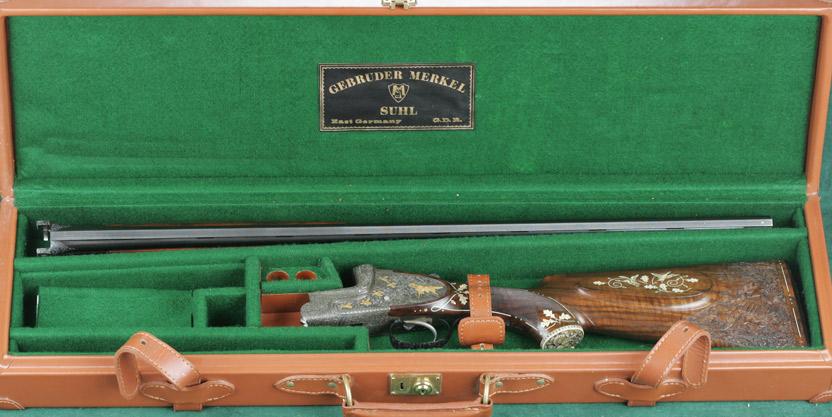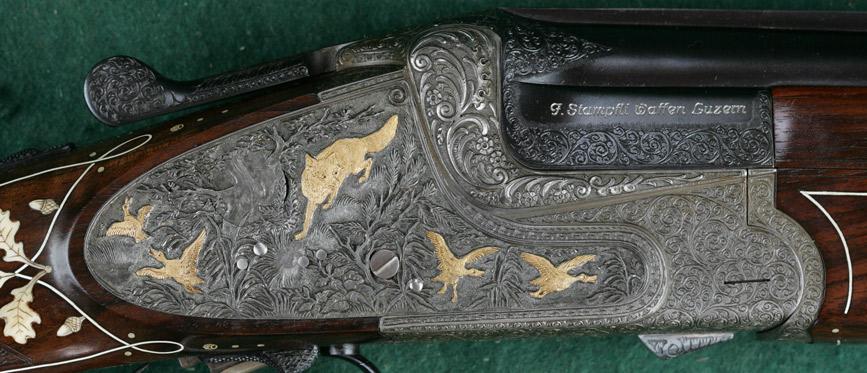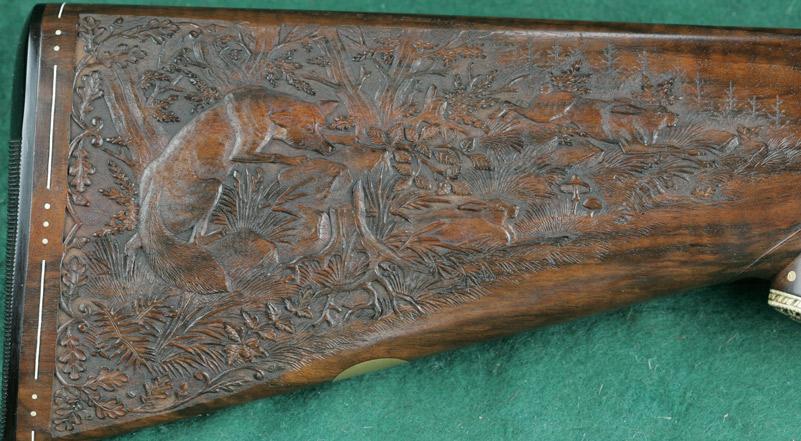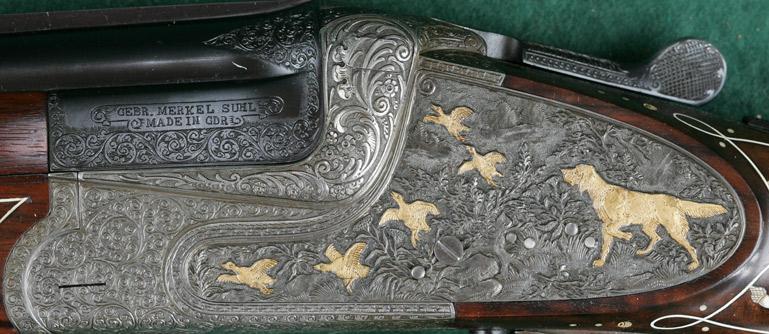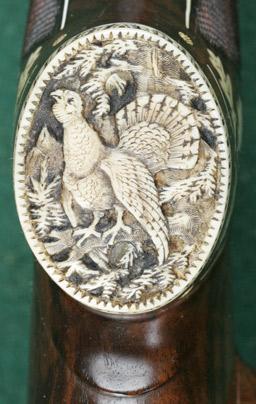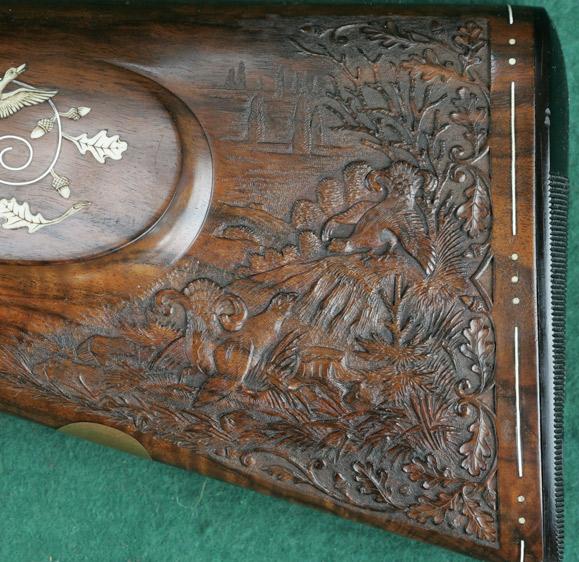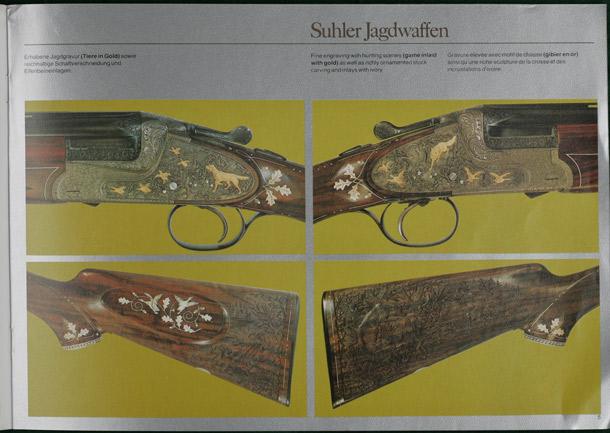 Merkel Model 323E .375 H&H Mag.
Sidelock Ejector Double Rifle
This is truly a German classic. Merkel was the first to offer over/under guns on a commercial basis. Stunning deep-chiseled game scenes with thistle background.
Concealed hand-detachable sidelocks.
Built in 1985, this fabulous rifle has many extras detailed on the original invoice.