Friedrich Pickert
German Arminius .320 'Hammerless' Revolver.
Arminius revolvers were made pre-war by Friedrich Pickert who adopted the name of the German hero for his guns and embossed the grips with the warrior's head. They had a reputation for low cost and high quality.
More accurately described as having a shrouded hammer, these guns actually featured a 'floating ' firing pin in the standing breech.
The trigger retains its case colours, the gun cycles and locks up crisply, and a spring loaded button in front of the cylinder makes for very easy disassembly.
The gun has a right sided loading gate and left sided safety.
German proof marks.
Barrel length 2.25". Overall length 5.5"
Best wishes
George
(CorEden)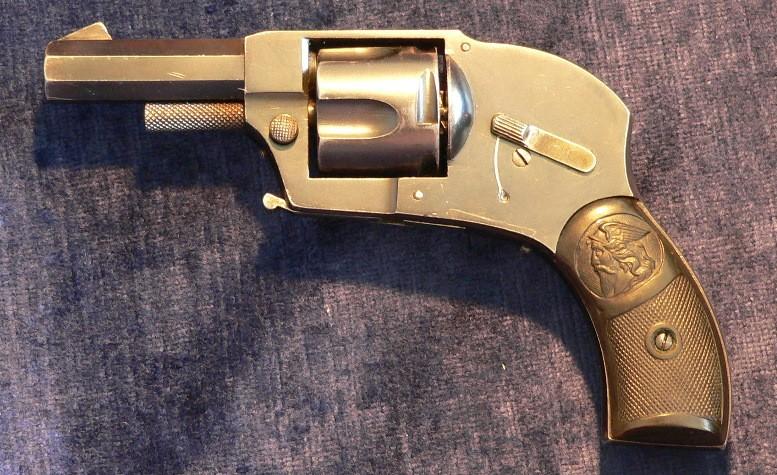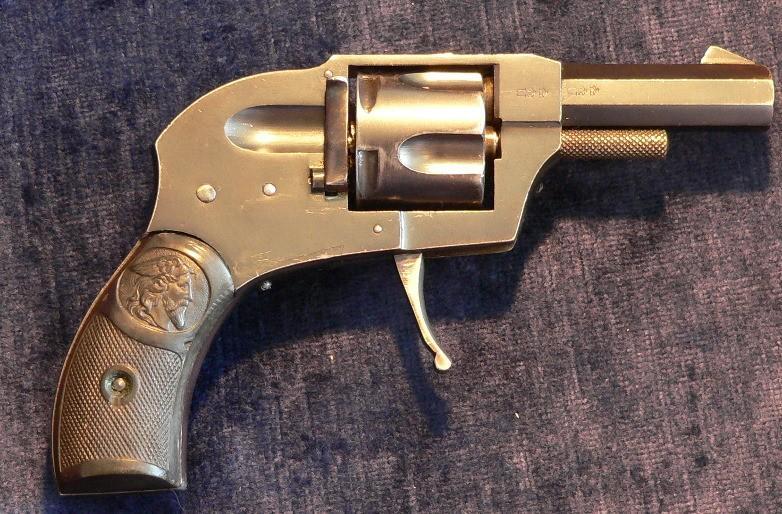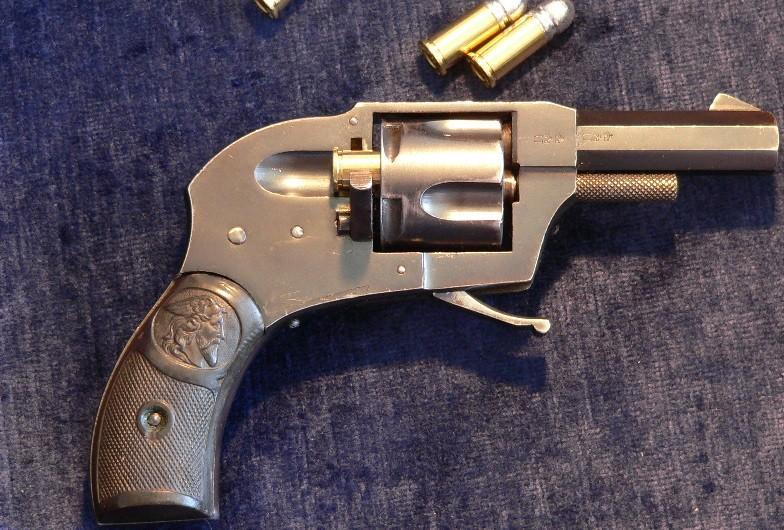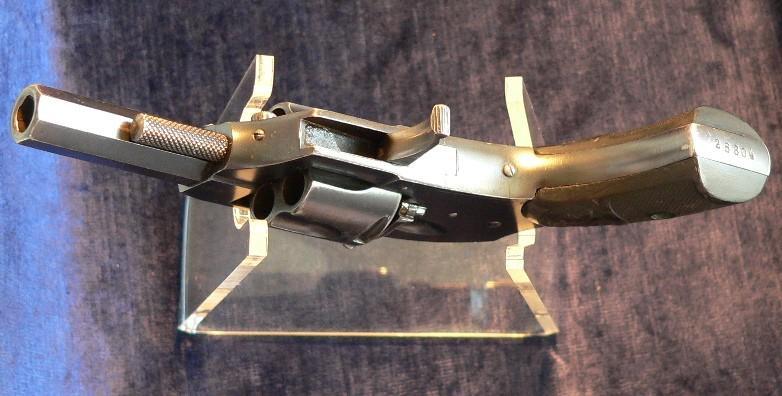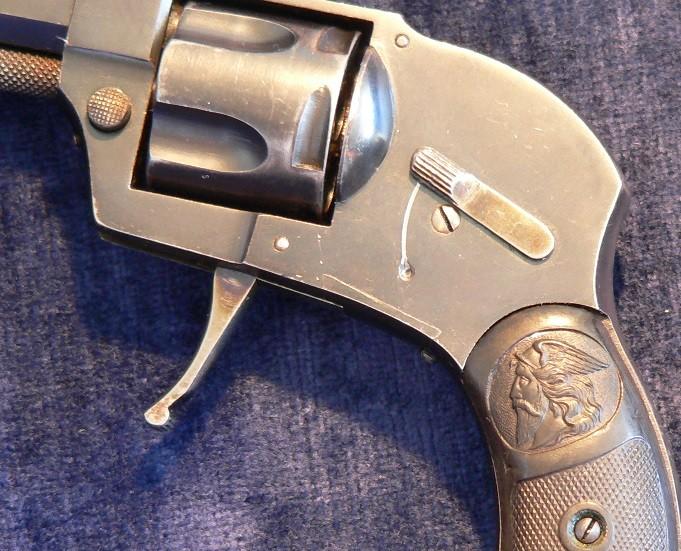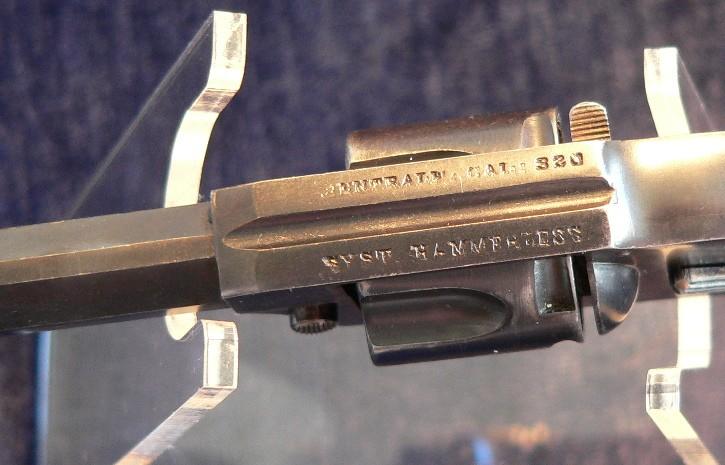 Another with folding trigger too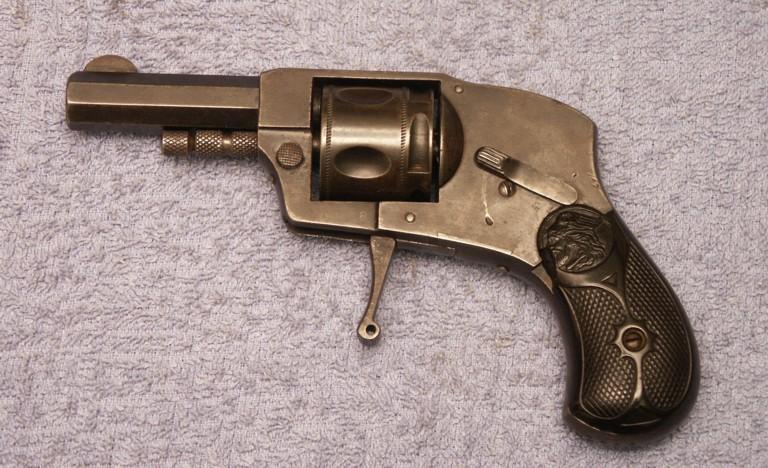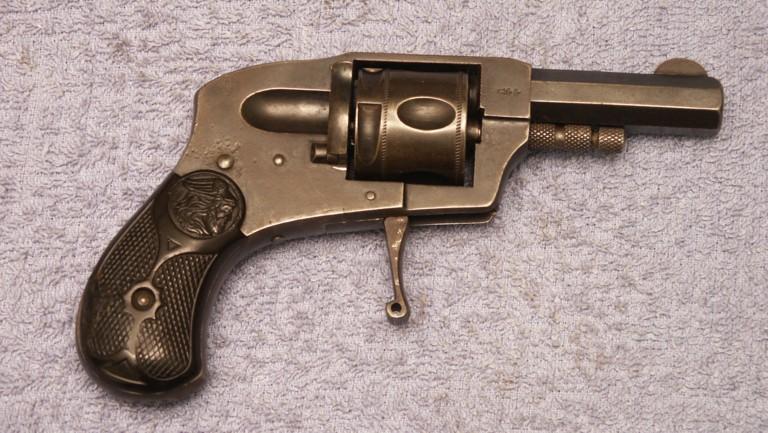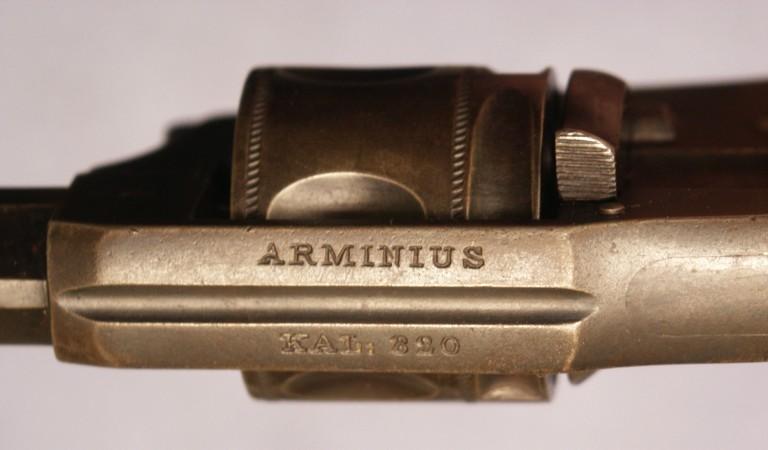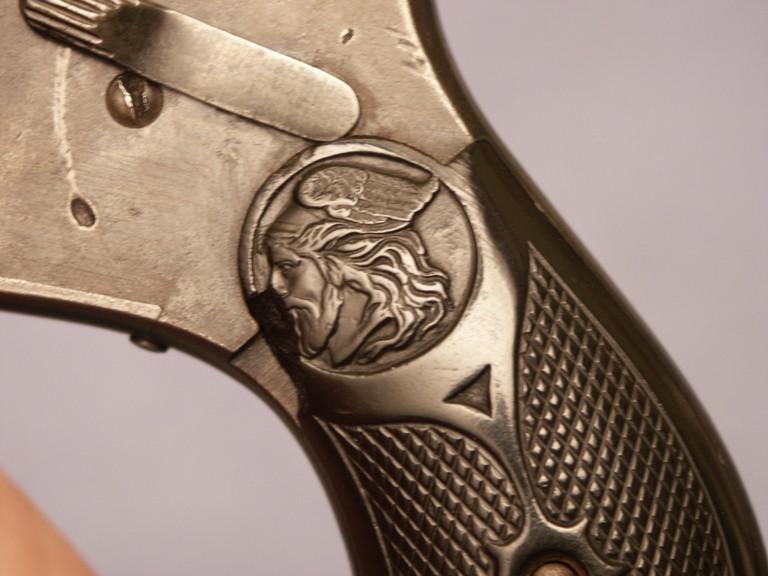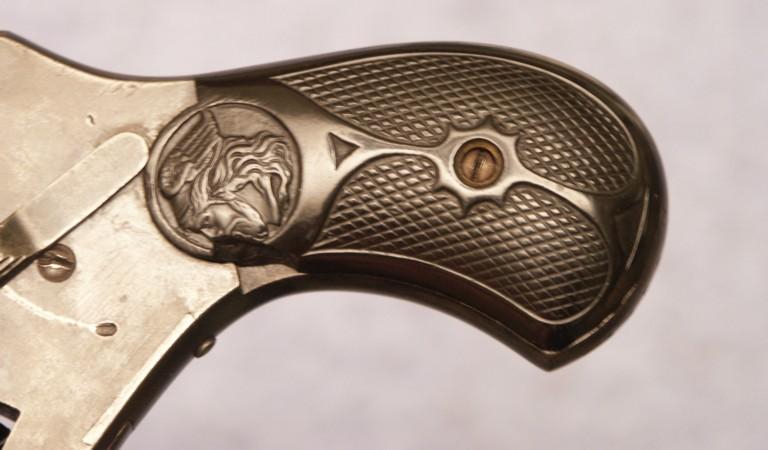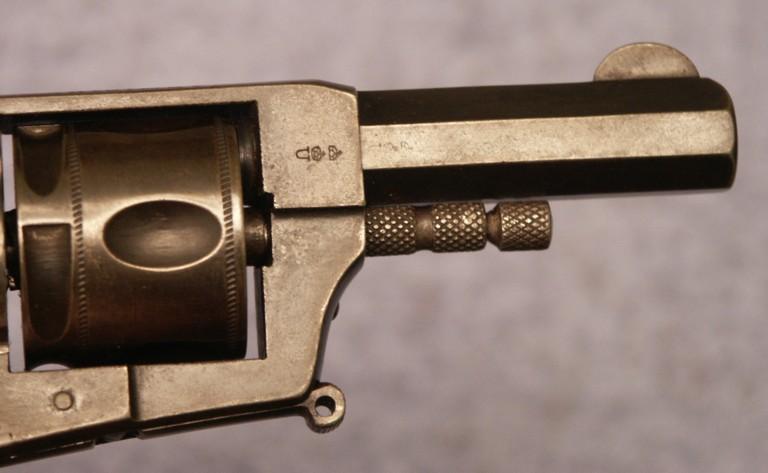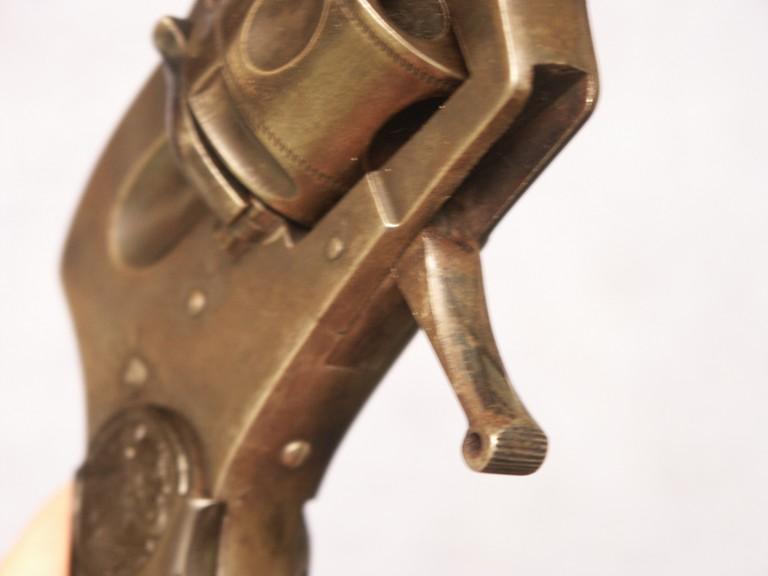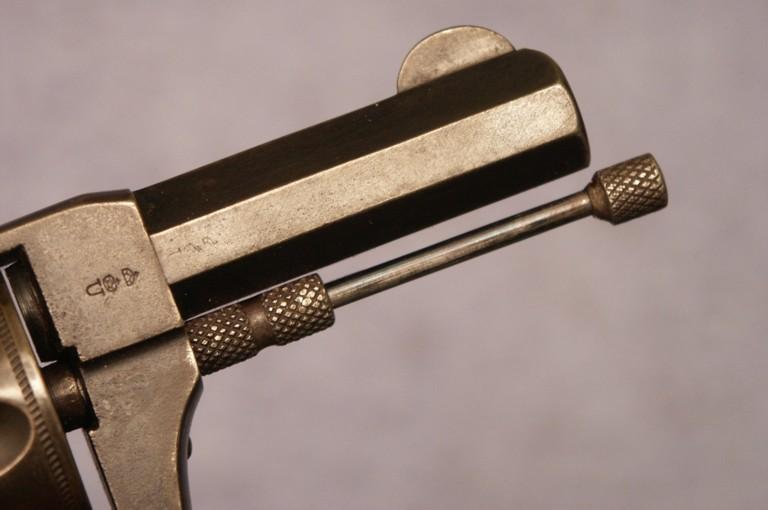 And one with trigger guard