C. Stiegele Junior
And here is another small caliber parlor-pistol, from Germany:
Generations of the Stiegele family made guns for royal and noble costumers from 1790 to present.
Stiegele was also well known for his small caliber systems used in parlor or gallery guns and rifles.
This parlor gun from around 1860-1880 takes percussion caps only, so no gunpowder is used, to shoot a 4 mm lead pellet. It was used for target shooting indoors, both at home and in the beer- and wine cellars. The whole family participated in these festivities. First they joined in some competitive shooting, and then some drinking and dancing followed.
This kind of shooting is still in practice today in Germany and Austria, now mostly using the 4 or 6 mm rimfire (flobert) cartridge.
Kgl. Bay. Hofgewehrfabrik v. C. Stiegele jun. München = Royal Bavarian Court Riflefactory of Carl Stiegele junior at Munich.
The firm Carl Stiegele still operates from Munich today (Pfarrstr. 8 München)
Bert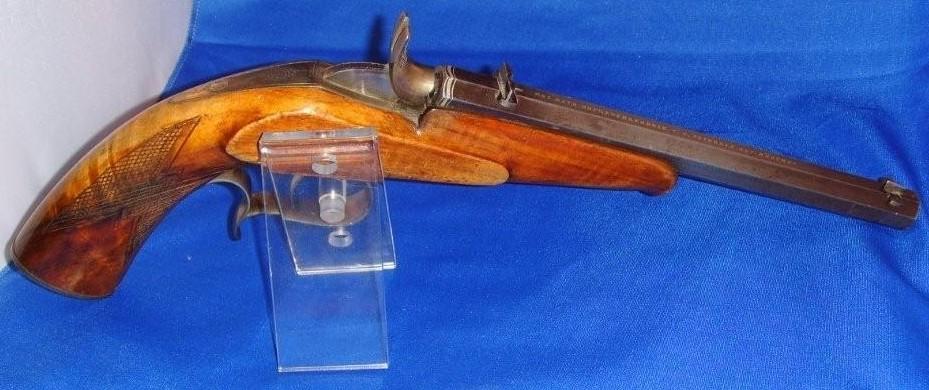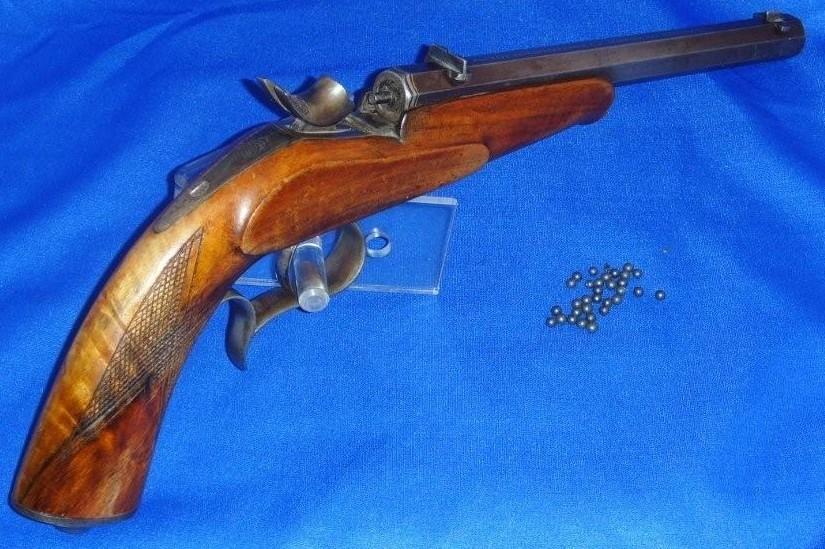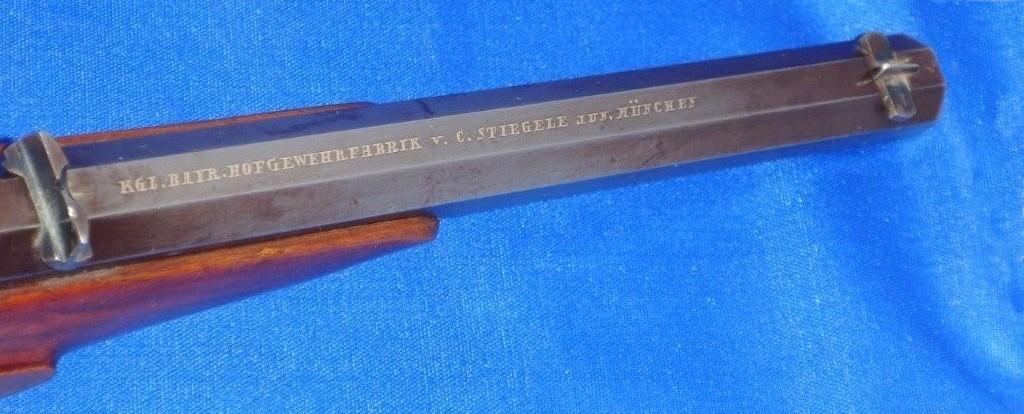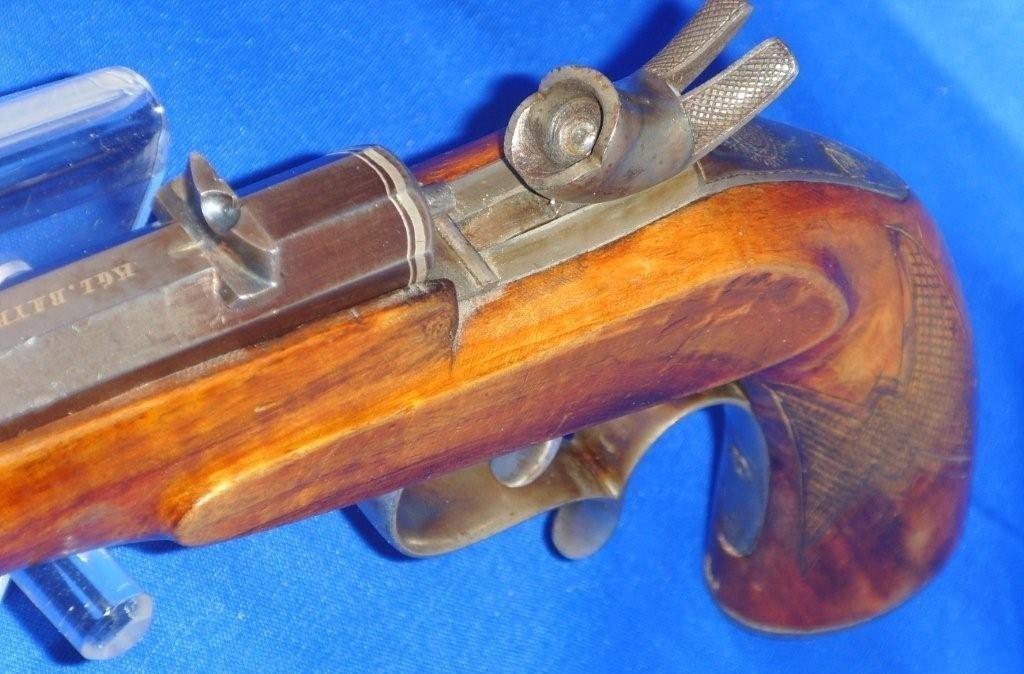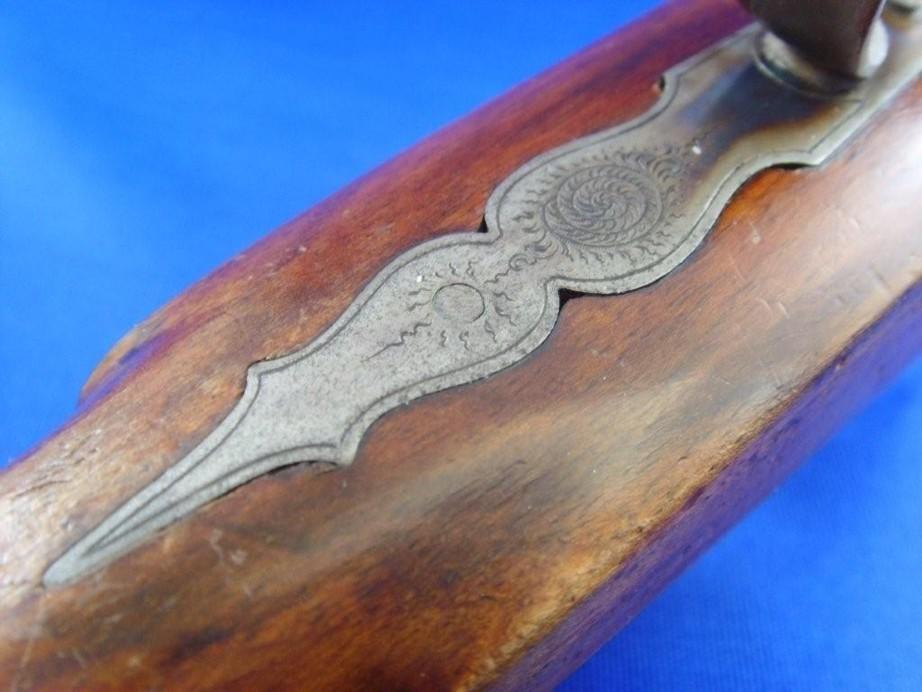 Stiegele
This small rifle (110 cm), but heavy (3,5 kg), was manufactured in the neighborhoods of 1920, 1930.
G. Honold was the salesman with Ulm, in Germany.
The system of Stiegele is much known in Germany, Switzerland and Austria.
Stiegele was a arquebusier has Bayern since 1793 (Neue Stockel 2, p. 1223) and the Stiegele firm is still existing today.
It acts of a system of shooting for a small annular cartridge, without fixed breech, identifies by the words "System Stiegele".
About the ammunition, the cartridge is 4 (yes, four) mm annular.
It's enough for the shooting at a distance to12 m maximum, known as "Zimmer" in Germany (= of living room).
The rifled bore is only 20 cm real.
The simple swivelling charger is fixed at the lower part of the last part of the gun (false) octagonal.
Bert