Mauser 1914
Mauser pistol 1914, cal. 32 ACP
Pistol regularly used by German officers during the Second World War.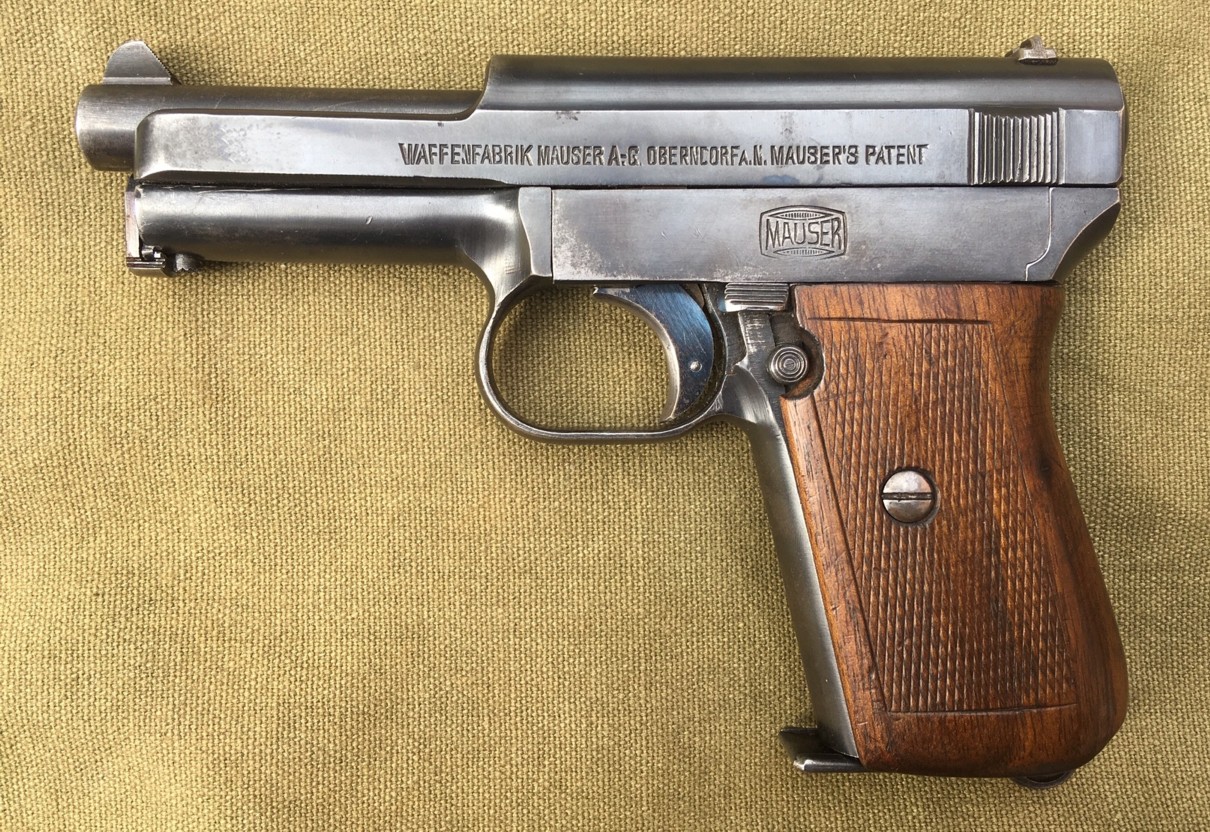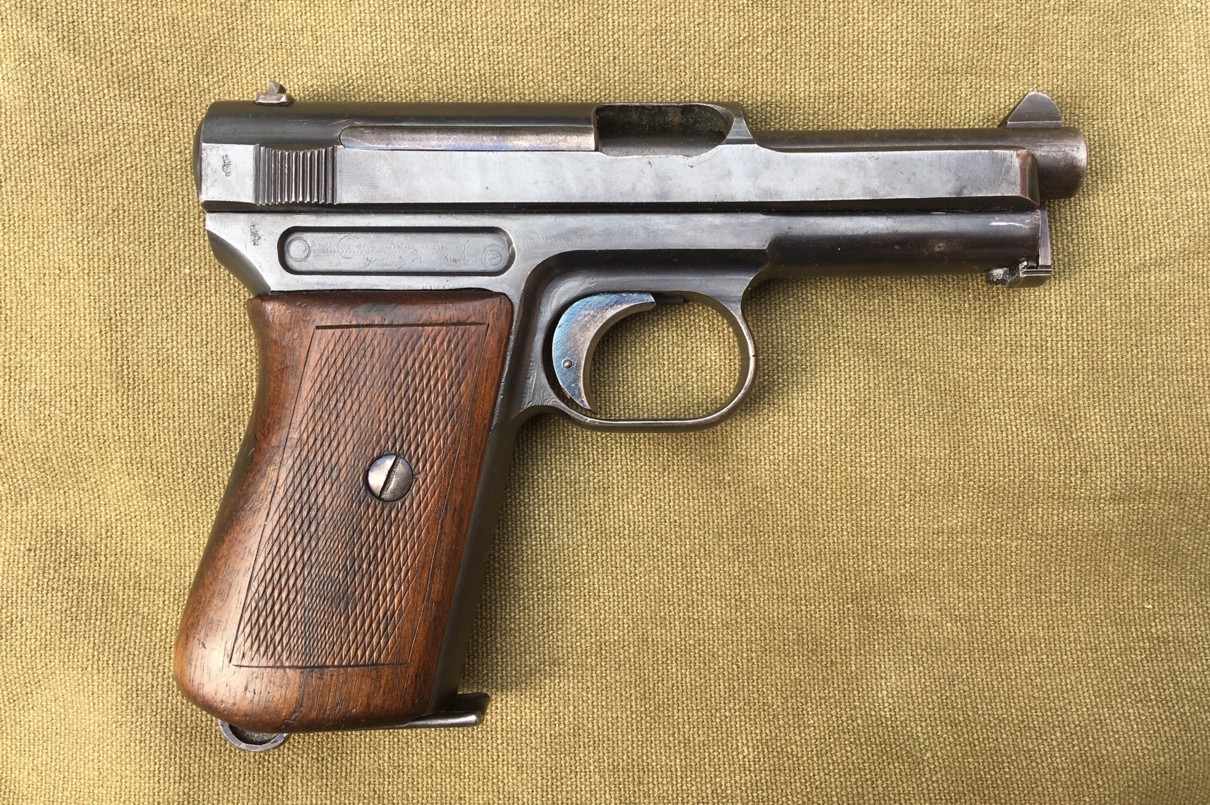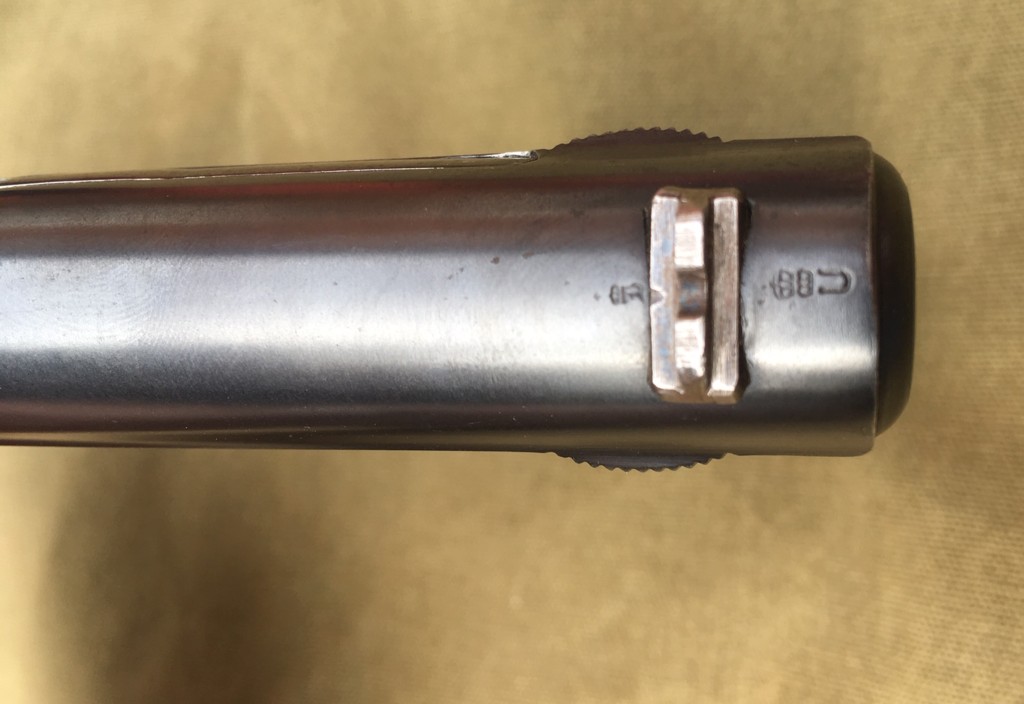 caliber 7.65mm (.32ACP)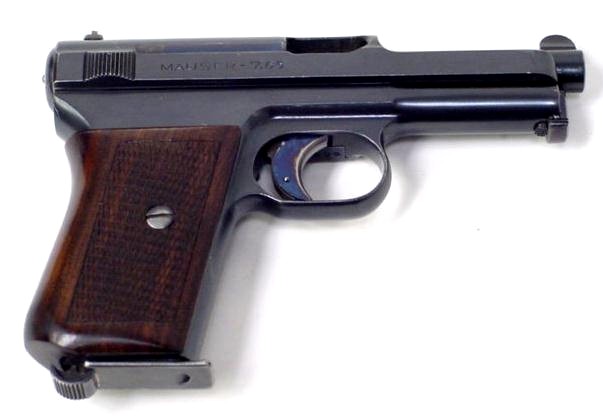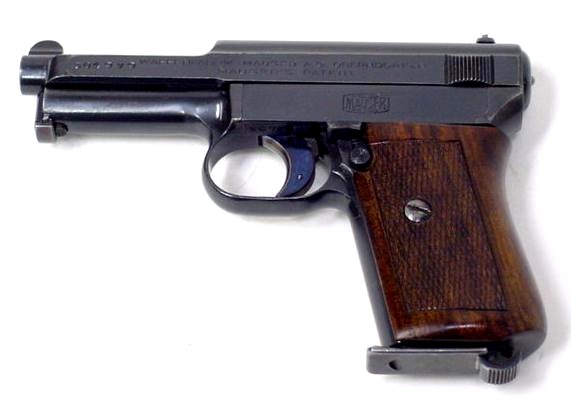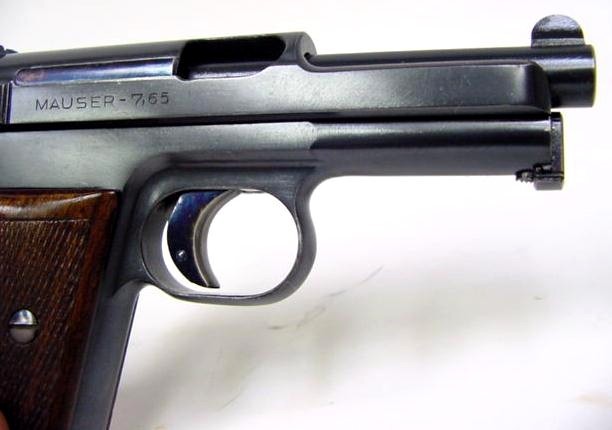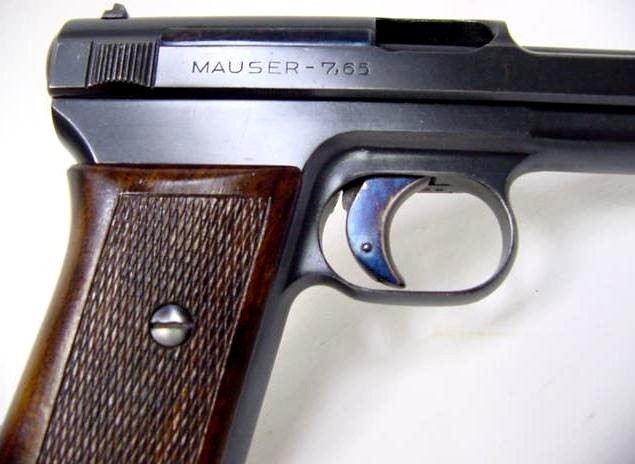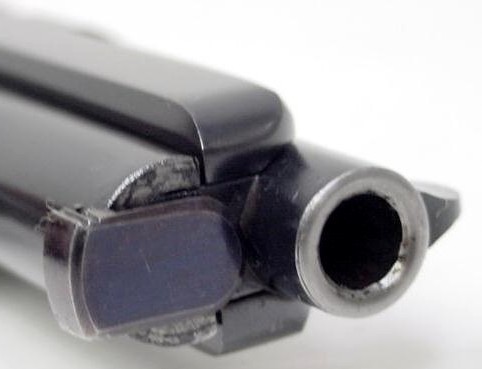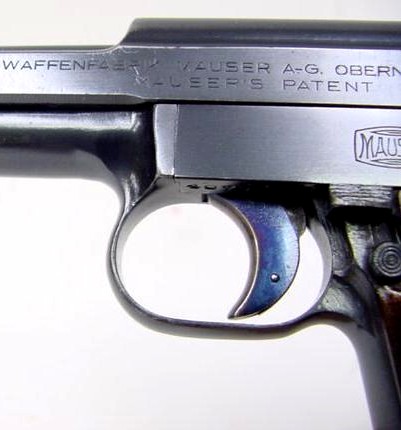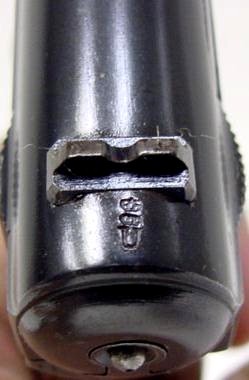 The World War One production Imperial German Army Mauser M. 1914 pistol. Imperial German Military acceptance stamp is located on the top of slide in front of rear sight, "Crown over Gothic D". "Double Crown over U" proof is stamped behind the rear sight. The left side of the slide displays following markings, "Waffenfabrik Mauser A.-G. Obernforf a.N. Mauser's Patent" (in one line). The right side of the slide does not display, "Mauser - 7.65". Left side of the frame is stamped with nice "Mauser" trade mark. The Imperial German regimental markings are stamped on the front part of the grip, "M.G. R.J.R.16.K.7" (Maschinengewehr Abteilung, 16 Reserve Jager Regiment, 7 Kompanie). Eight shot magazine with "Mauser" logo. Fixed back sight.