Walther Olympia
The Walther Olympia was a handgun manufactured by Walther as an improvement on the earlier Walther Target Model.
It was chambered for the .22 Long Rifle, and a few chambered for the .22 Short.
It was produced to equip the German team for the Berlin Olympic Games of 1936 for the rapid fire events.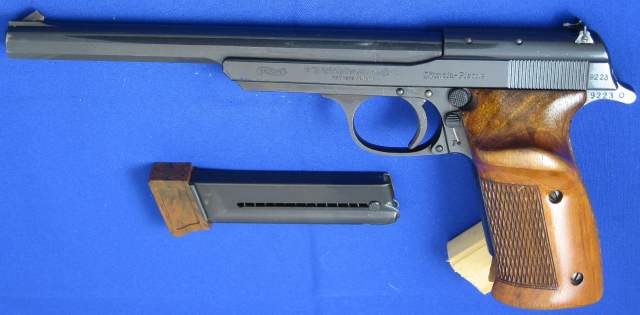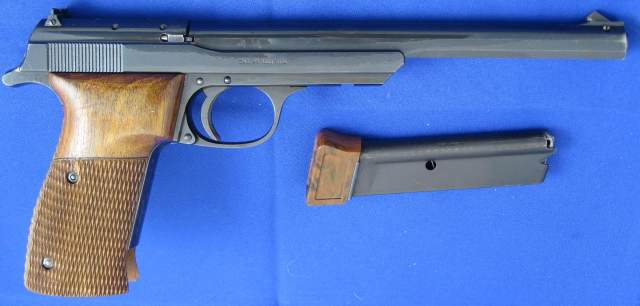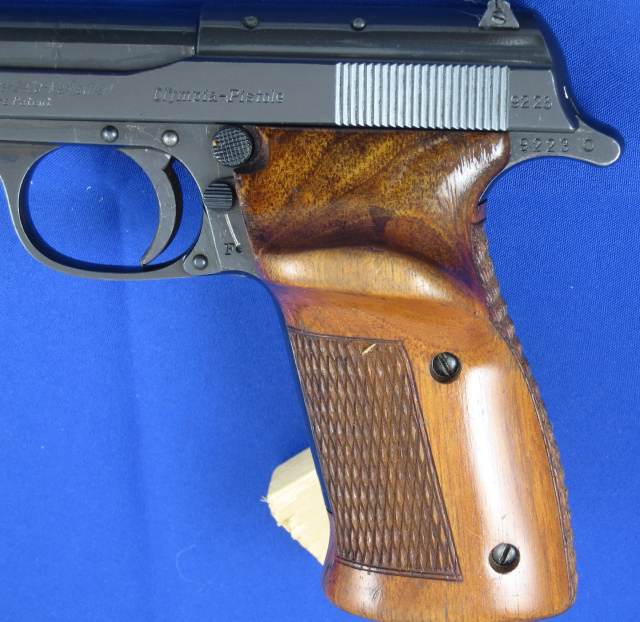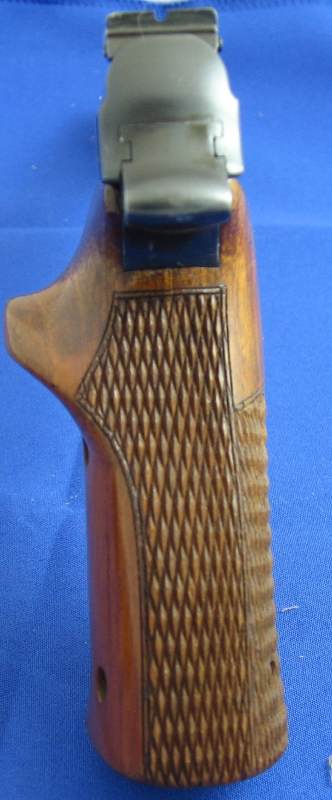 Walther Olympia
Many thanks to "COLLECTORSFIREARMS" for the nice pictures.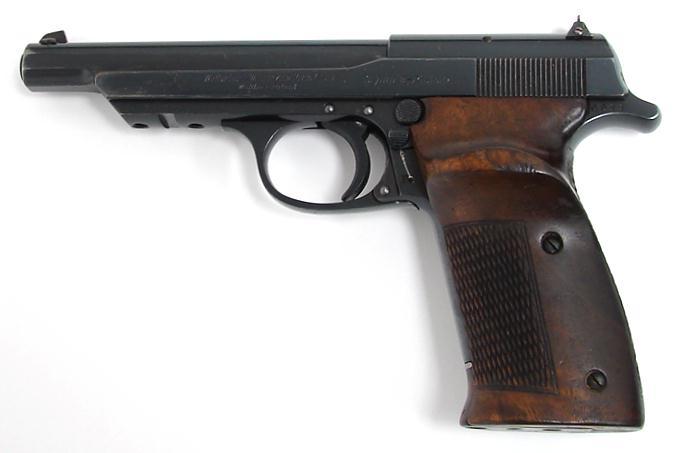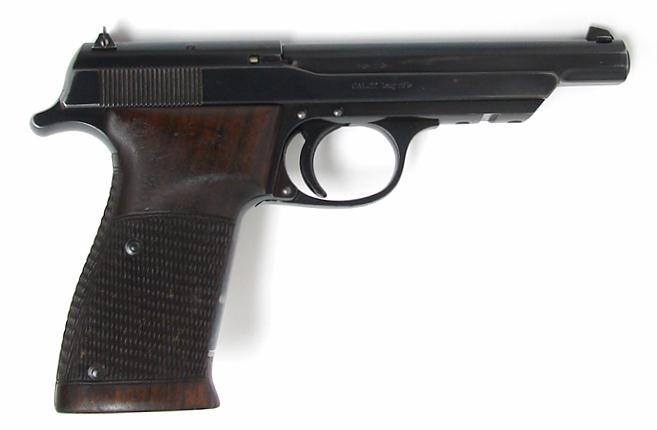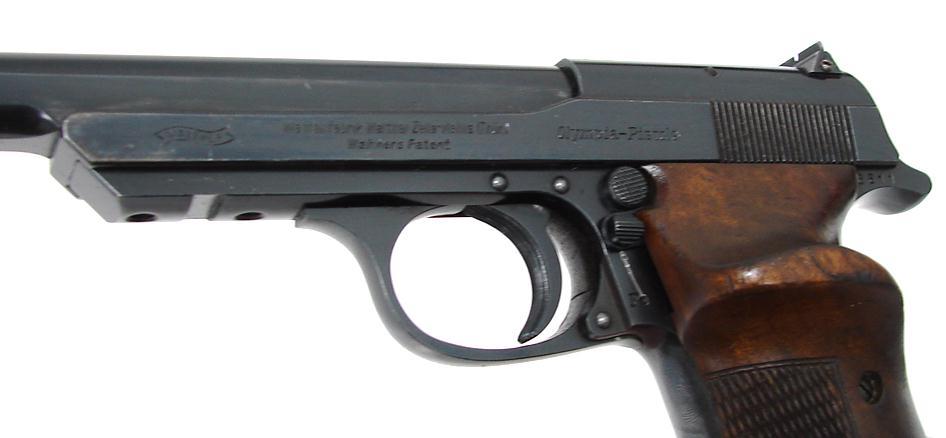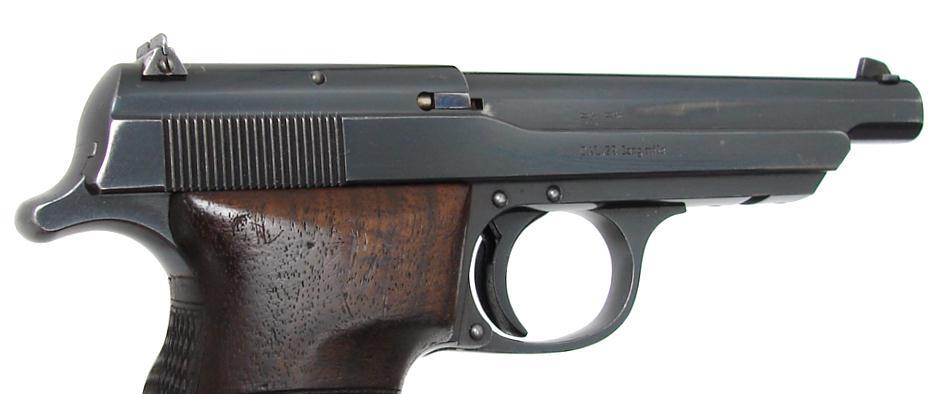 Walther Olympia FUNKAMPH
Walther Olympia .22 LR caliber pistol. Model 1936 Olympia "Funkamph" model pistol with weights.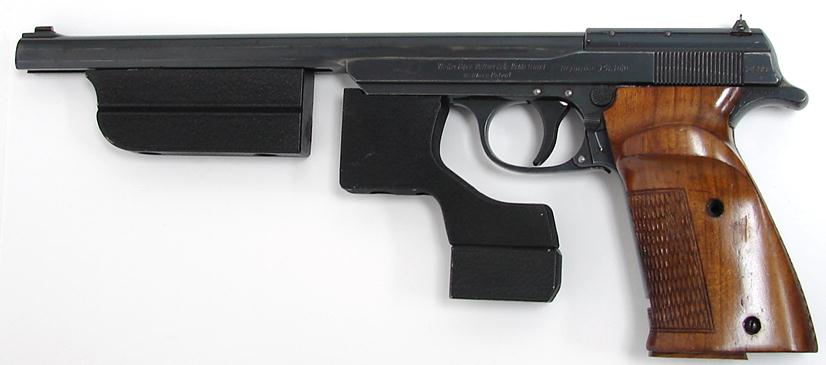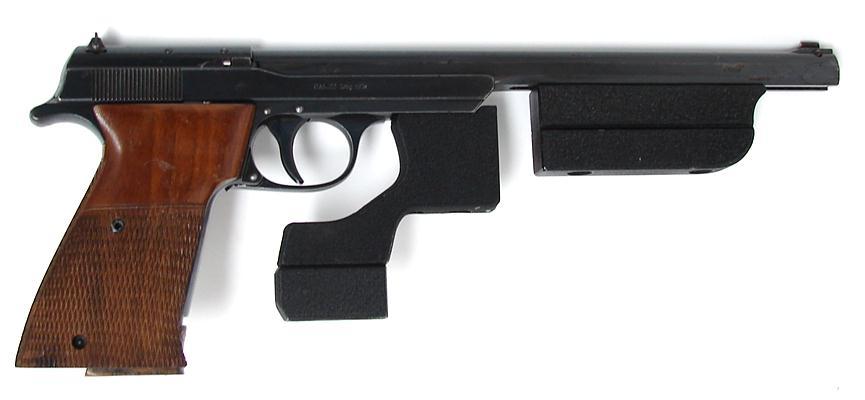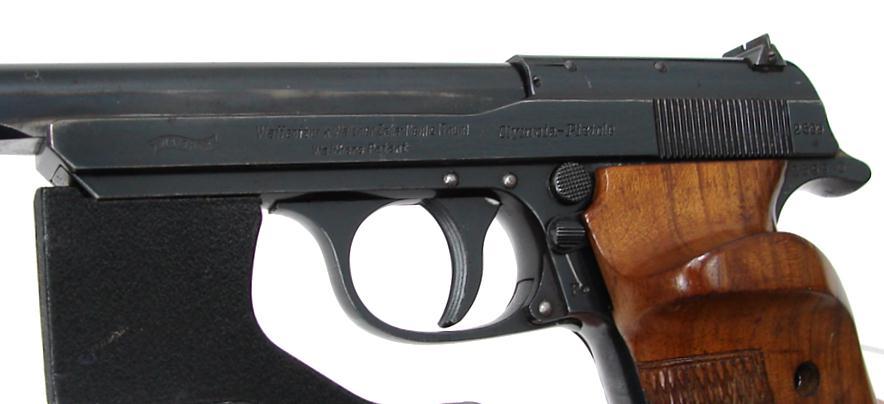 Walther Olympia Jaegerschaft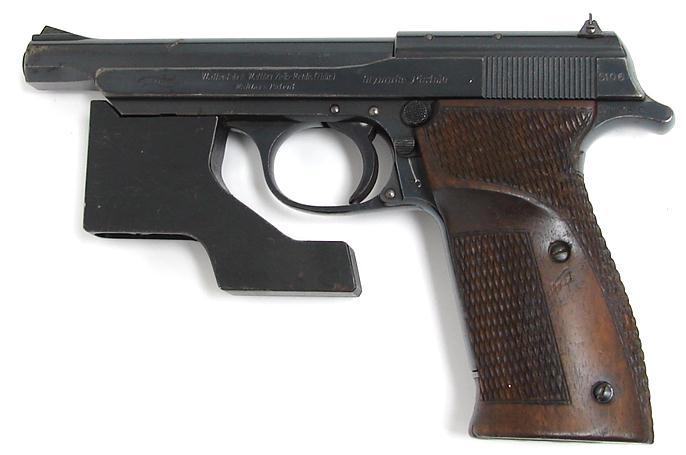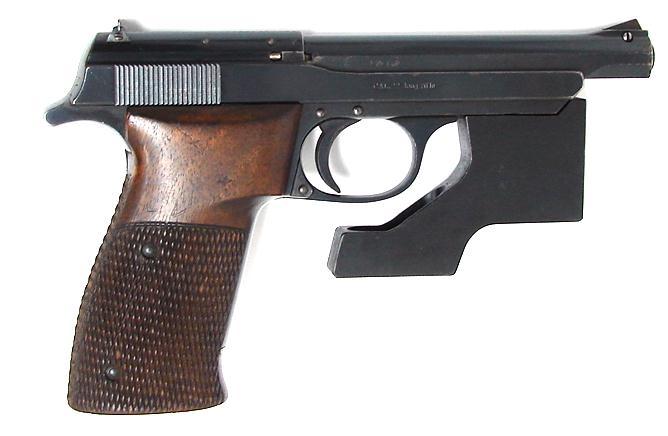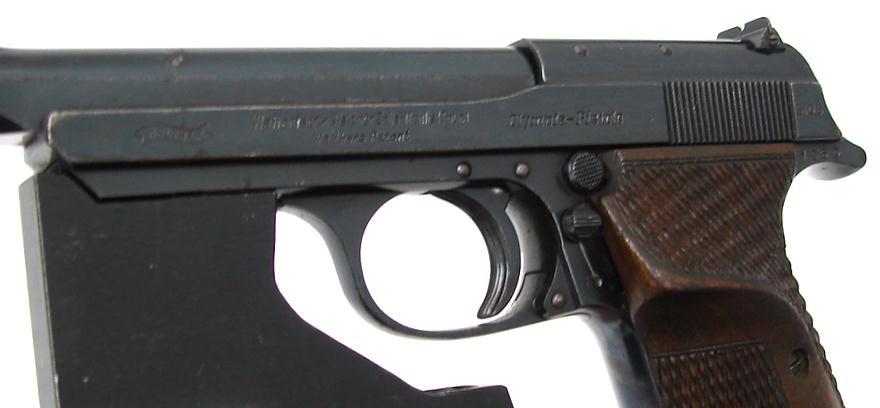 Walther Olympia modèle SPORT