Allen & Wheelock
Patented Allen & Wheelock revolver-pepperbox,
5 shots, 31 cal, cylinder engraved with a landscape including deers and ducks, octagonal barrel with standard marking, trigger under trigger-guard, varnish walnut grips.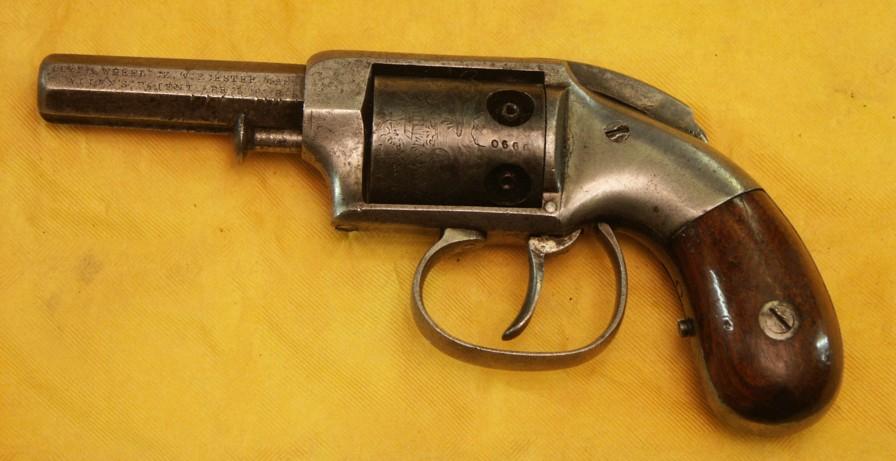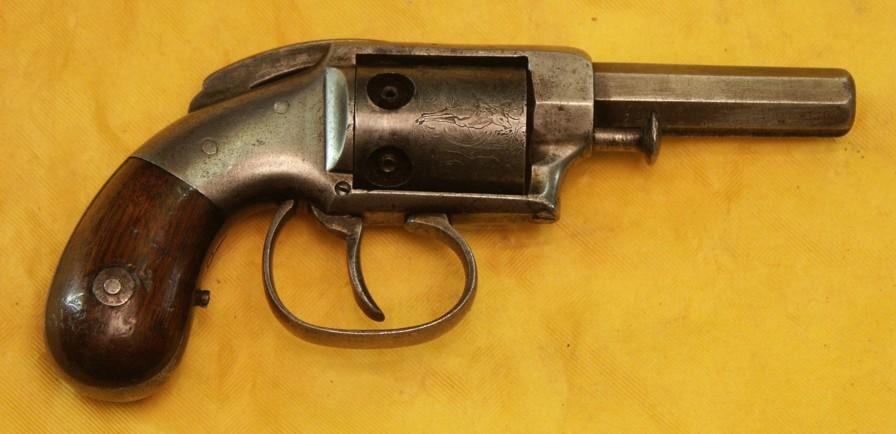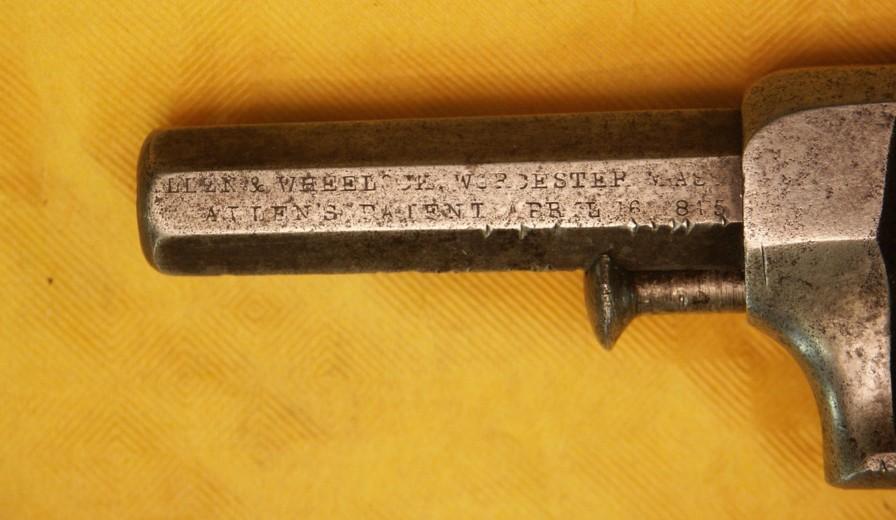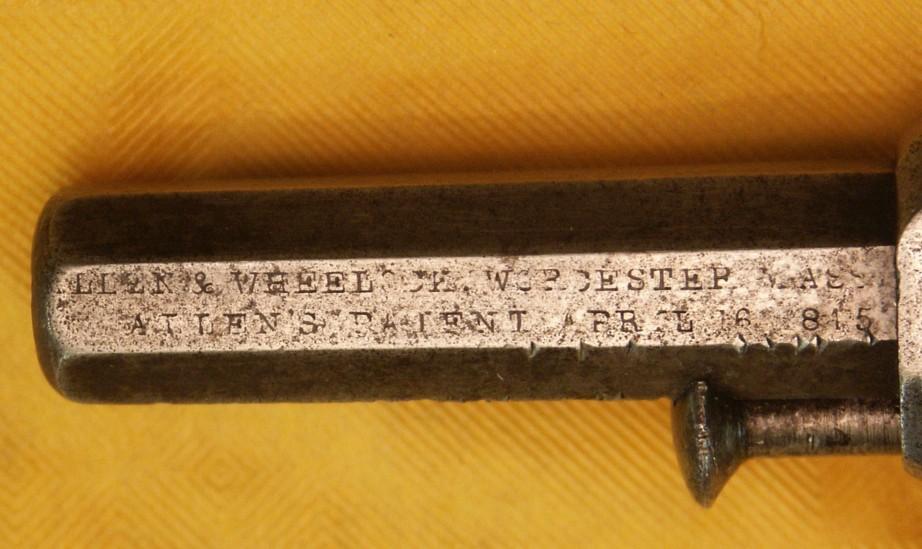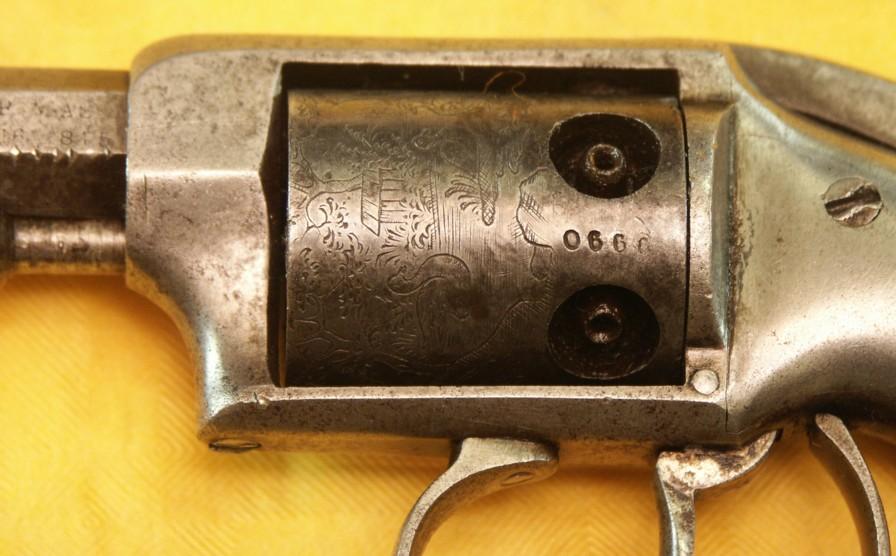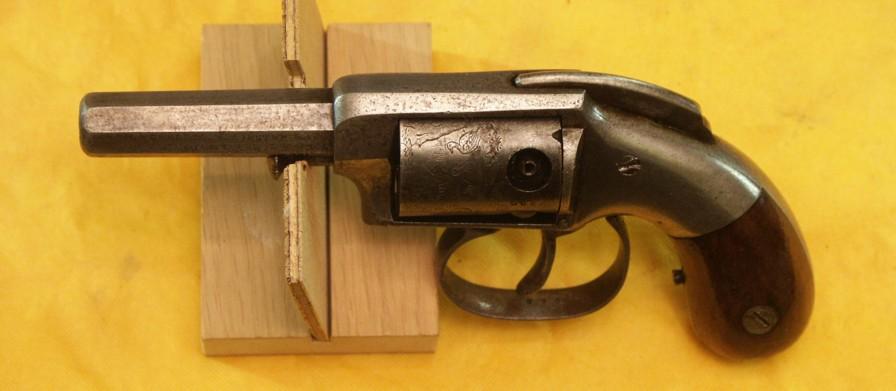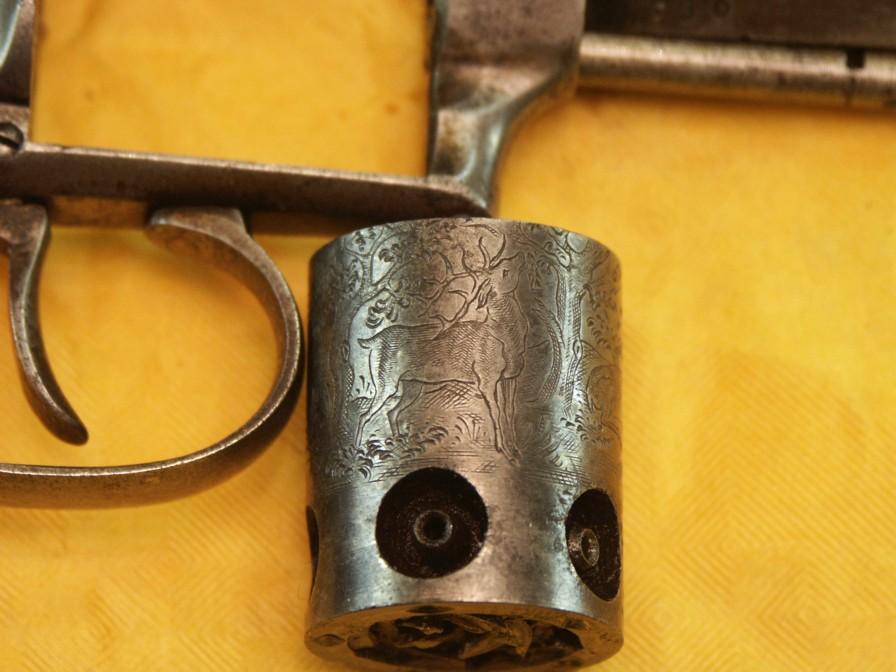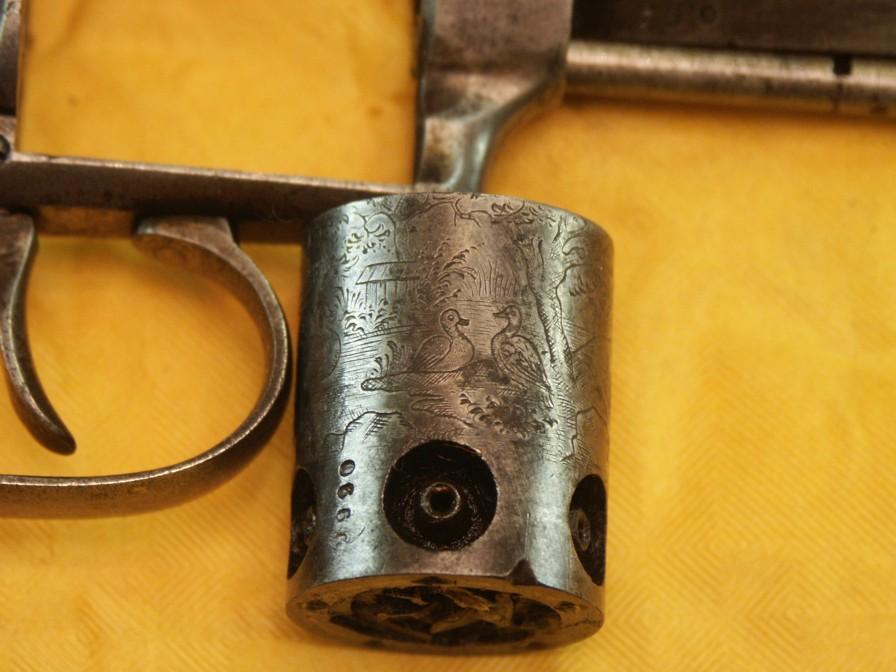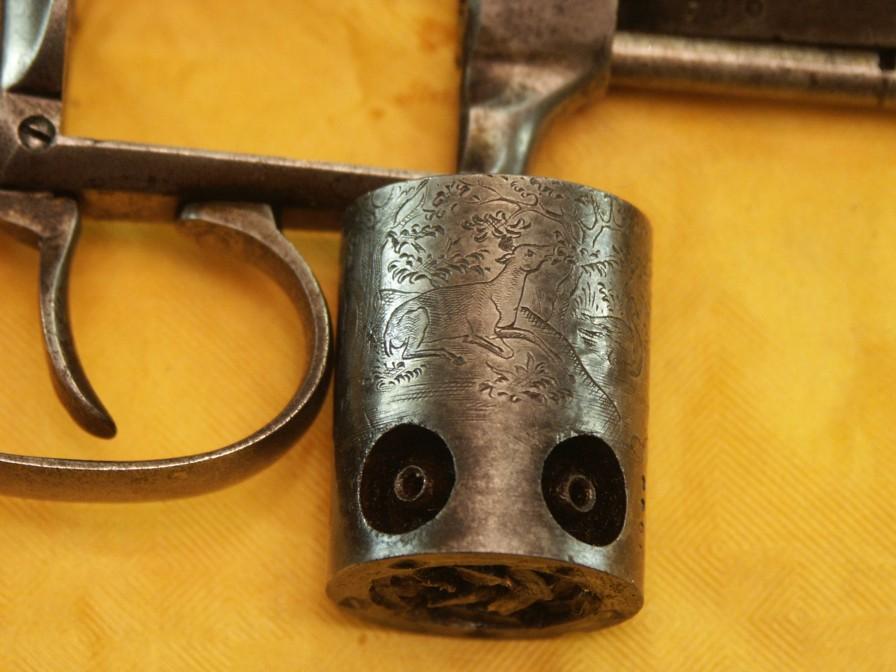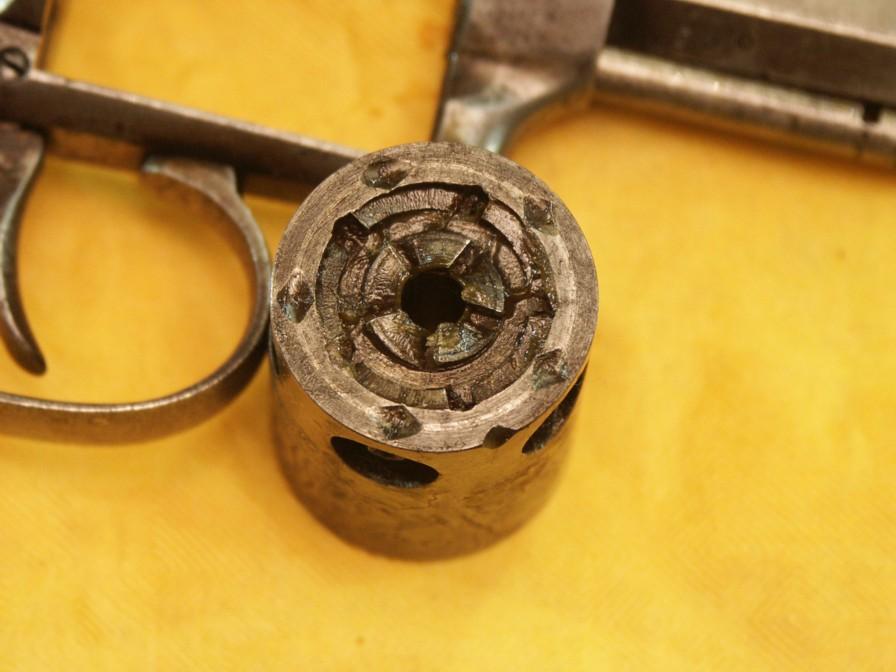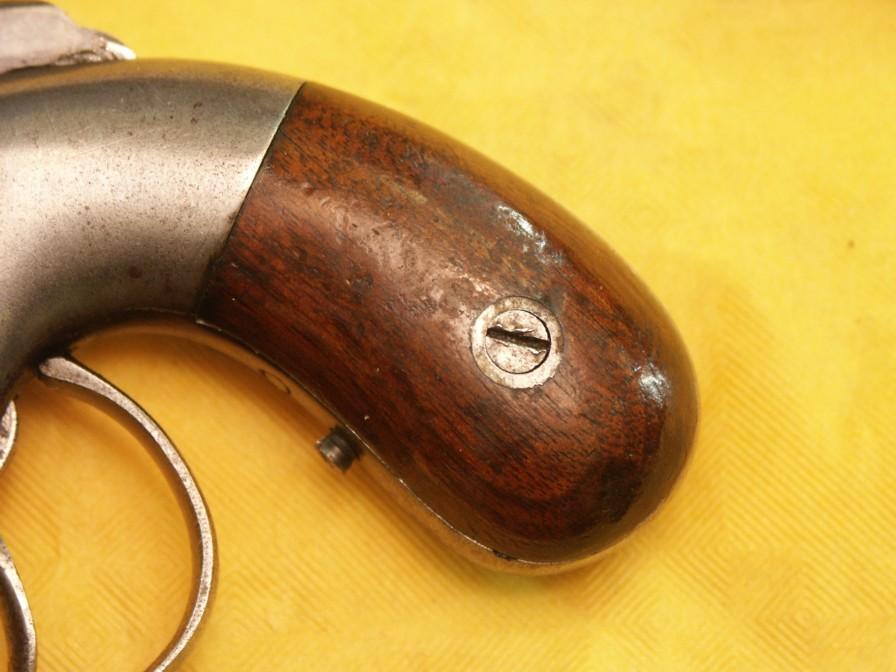 Allen & Wheelock
Cased Pepperbox Pistol made by Allen & Wheelock and distributed by J. G. Bolen of New York.
J. G. Bolen was a practicing Gunmaker and dealer from 1837-1857 specializing in pepperbox pistols.
This gun has extra rare Silver grips.
Notice the label marked "Life and Property Preserver".
Photographs authorized by "COLLECTORS FIREARMS"