The Charter Arms' Bulldog Revolver
The American company Charter Arms was founded in 1964 by Douglas McClenahan. McClenahan had previously worked for Colt, High Standard, and Sturm Ruger. His goal was to produce a high-quality handgun that was both reliable and affordable.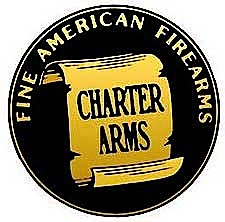 His first revolver under the Charter Arms label was a .38-caliber revolver called "The Undercover". This revolver was equipped with a hammer block system, which for its time provided an unprecedented safety feature. This lightweight, efficient and reliable product established Charter Arms' reputation for high-quality firearms.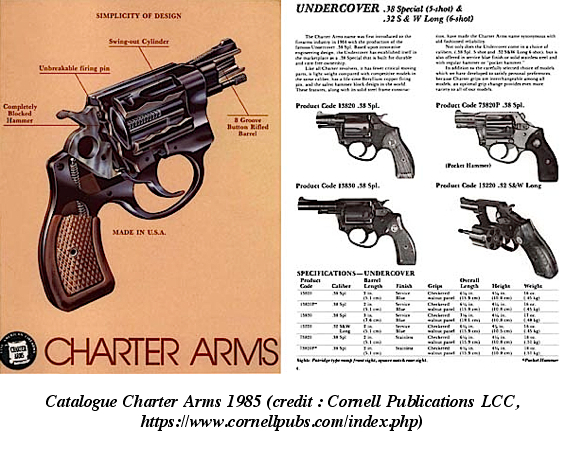 On the basis of its success with The Undercover, Charter Arms presented in 1973 a splendid revolver called "Bulldog" (in one word), which revolutionized the historical objectives of Webley and its Bull Dog N ° 2. Namely, it combines a compact design, efficiency and stopping power. The choice of .44-caliber Special and 357 Magnum was entirely justified in this context! This firearm benefits from all modern attributes: five-shots, double-action, typical barrel length of 2.5 to 3 inches, tilting barrel, collective ejector, impeccable finish and robustness.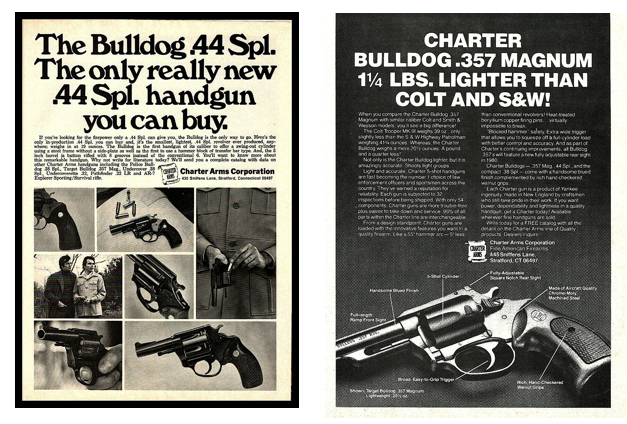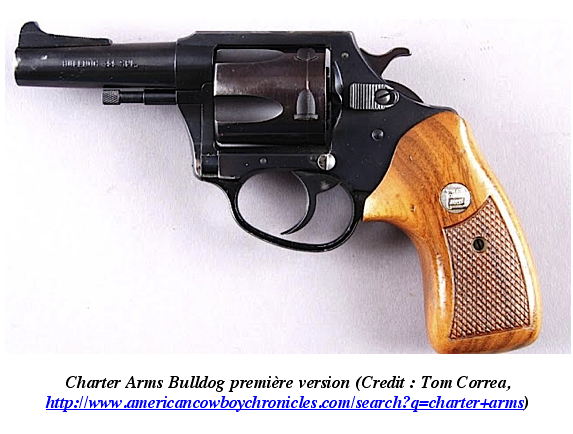 Despite the commercial success of this model, the company subsequently suffered from financial setbacks. After many ups and downs, the situation of Charter Arms stabilized in 2007 under the leadership of the Ecker family. The Charter Bulldog is now available with many options (standard, commemorative, target, barrel length, grip material, etc.).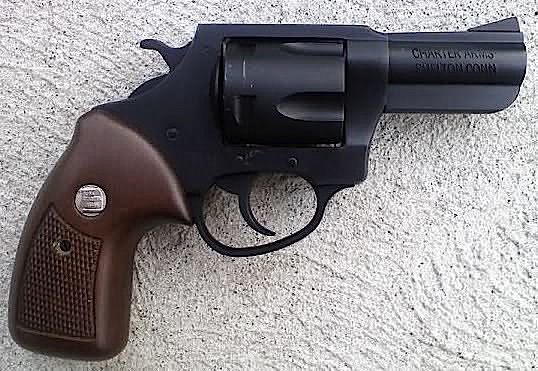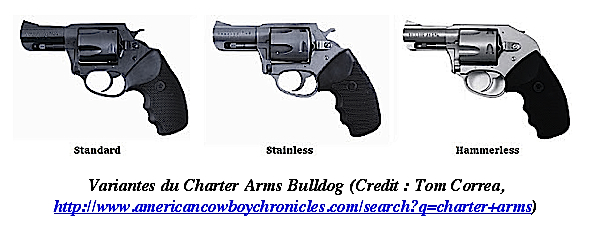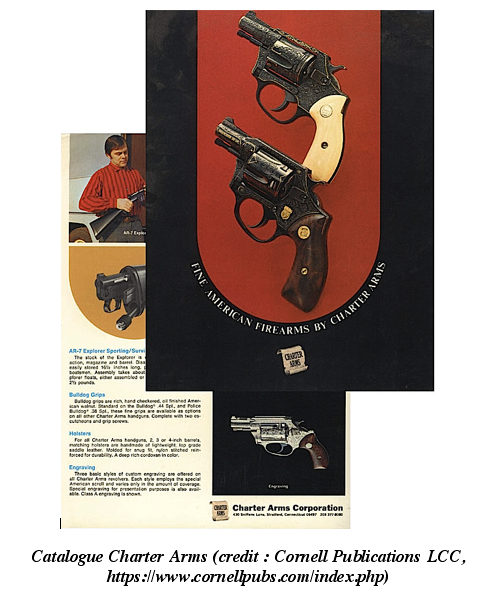 The Charter Arms Bulldog .44 has become the brand's iconic model. It was this revolver that was chosen by the company to celebrate its fiftieth anniversary, with the striking and prestigious version shown in the following photo.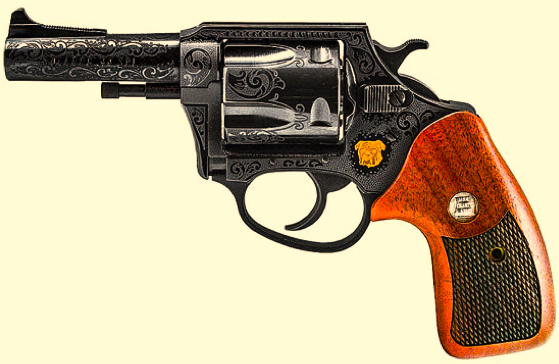 An anecdote for the moviegoers: It was a Charter Bulldog that inspired Rick Deckard's famous Blaster (played by Harrison Ford) in Blade Runner, Ridley Scott's unforgettable 1982 masterpiece.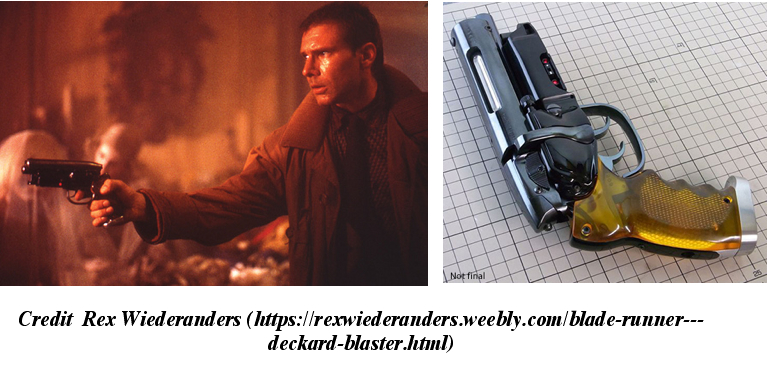 The Charter Bulldog was dressed with Steyr Mannlicher parts from the .222 caliber model SL to obtain the weapon seen in the film.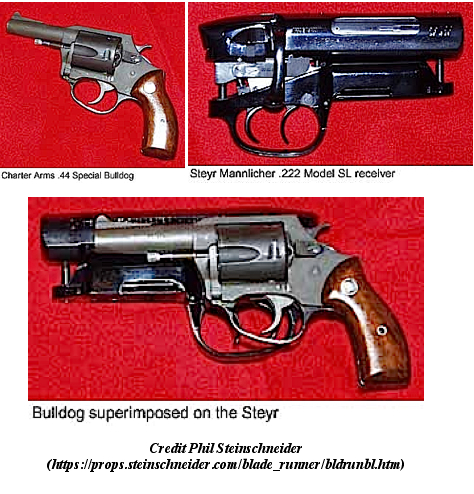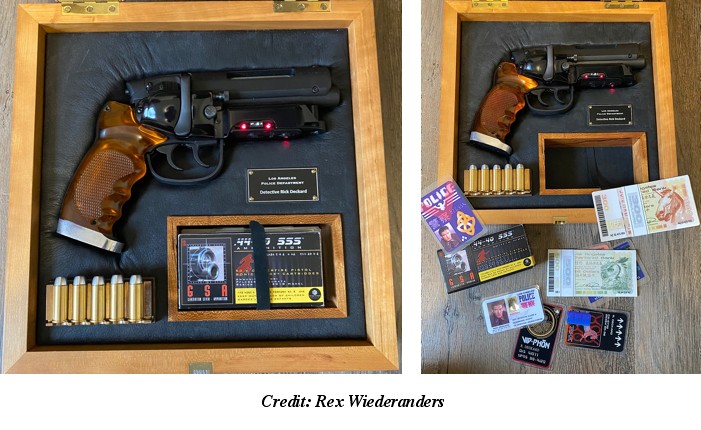 To learn more about the Charter Arms' Bulldog:
http://www.americancowboychronicles.com/search?q=charter+arms
https://charterfirearms.com/search?page=1&q=bulldog
Special thanks to Tom Correa, Rob Mouat, Phil Steinschneider and Rex Wiederanders for their fantastic communication and kind support.
Jean-Christophe Plaquevent
& Pamela Pollet for the english version