Wesson Double Trigger 1st mod 1859
Wesson Double Trigger 1st mod 1859
Wesson Double Trigger 1st model in .32RF, which belongs to me personally:
It has number 27, and was alas modified at the time, with assembly of Marble Tang sight (Of which it misses a screw and the eyepiece) and a sight of the same mark (Which is broken).
The rise crocodile of origin (One see the trace of the blade staircase on bronzing) was alas withdrawn…
Many thanks to Joe BIRINGER for the nice pictures.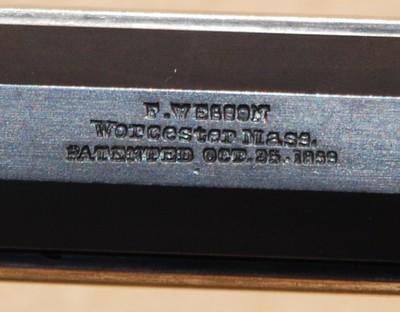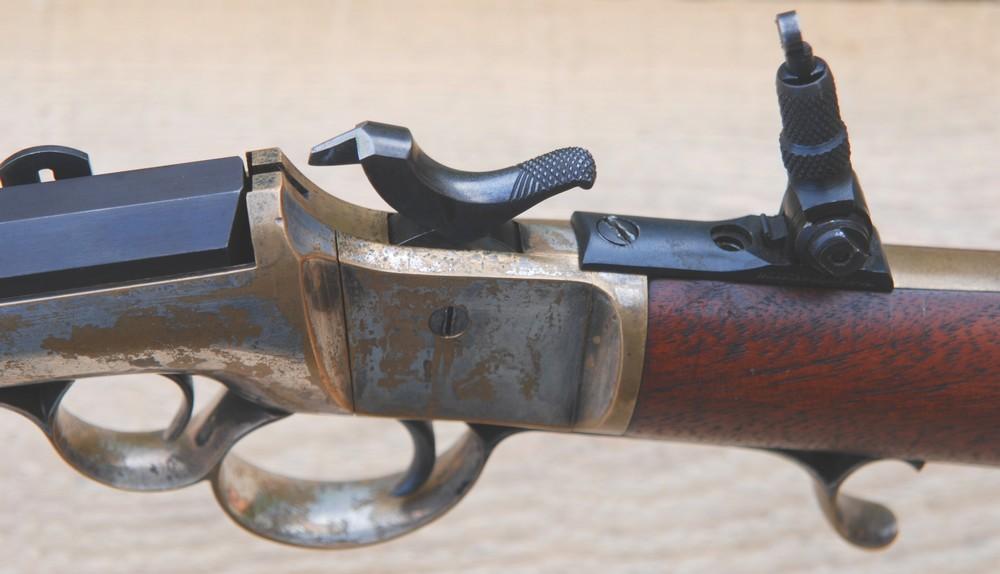 It is a pity which it "modified" by the withdrawal of the rise buckhorn and the addition of the Marble elements… but good, it is "of time", and it has the merit to exist…
Moreover, although these elements are even arranged (broken and shifted sight it draws relatively correctly up to 40 m (I did not test further).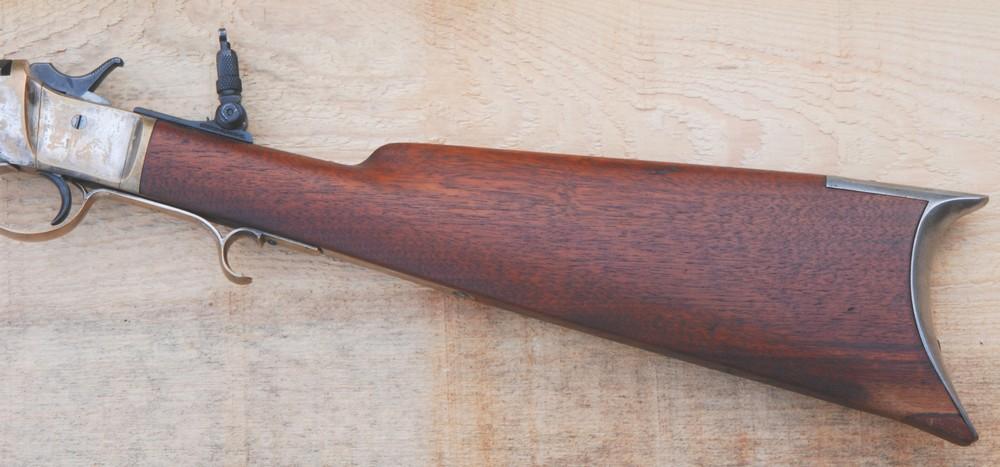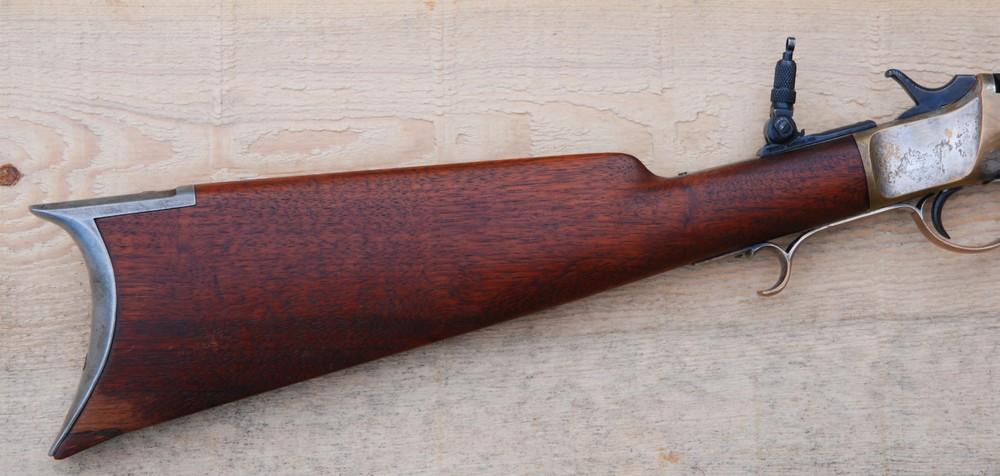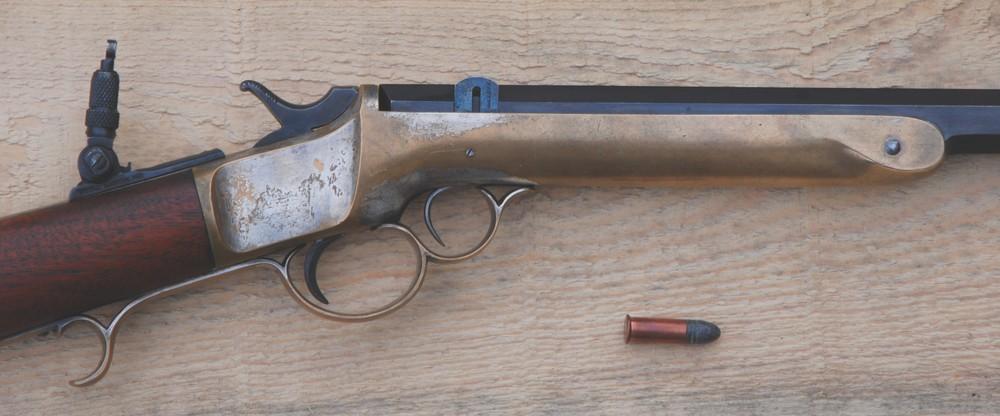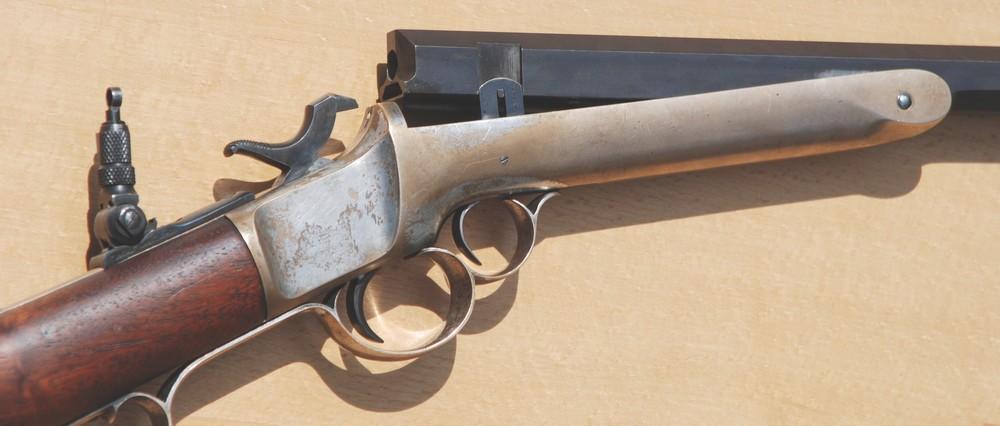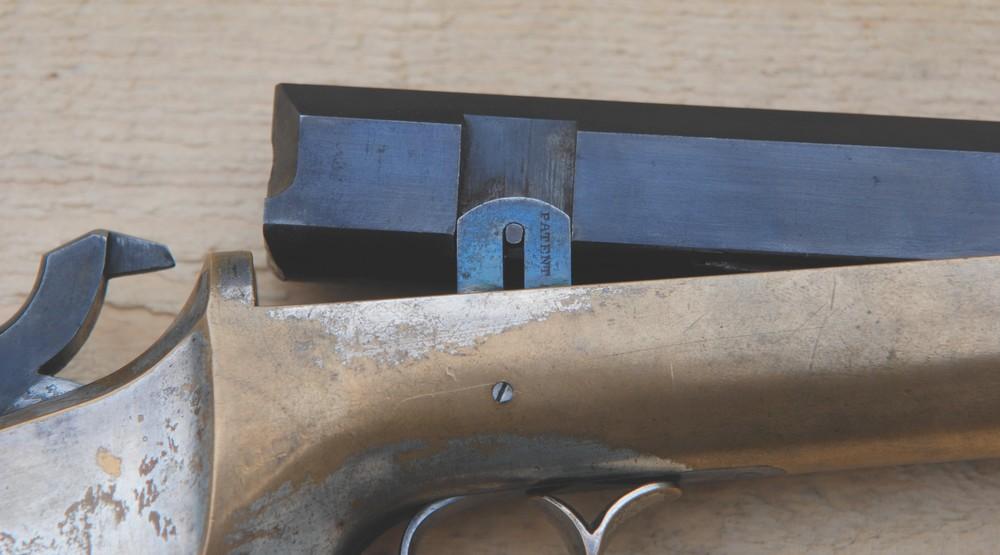 Number 27 is found on a number of parts intern…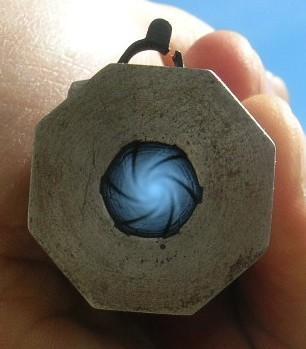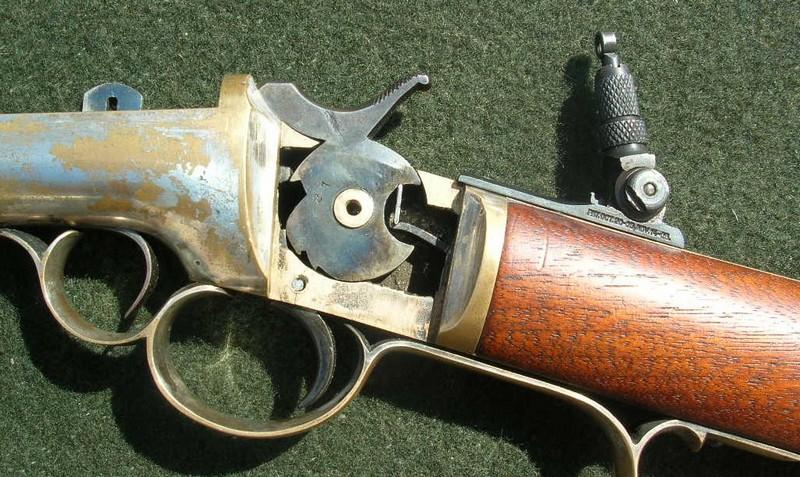 Franck Wesson
Franck WESSON is in annular calibre 44, his characteristic resides in his second "trigger" which is there only to unbolt the barrel. All the parts of the weapon are numbered without exception (to the European manner) and the tilting rise carries 2 graduations, 250 and 500 yards.
éric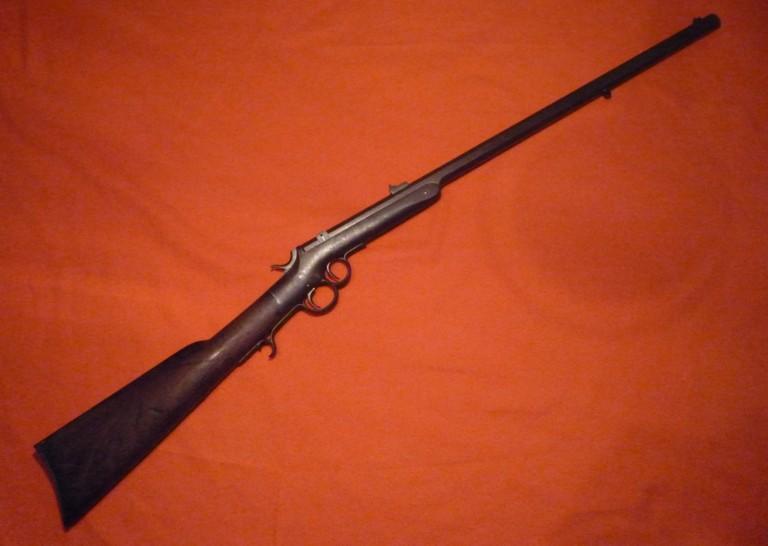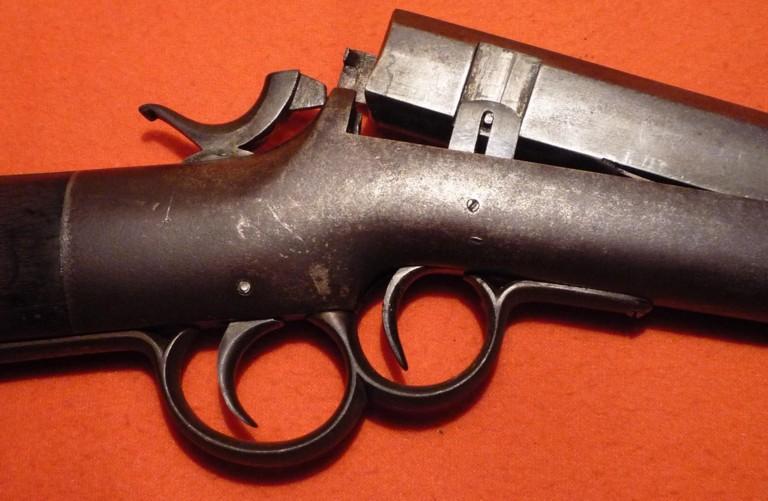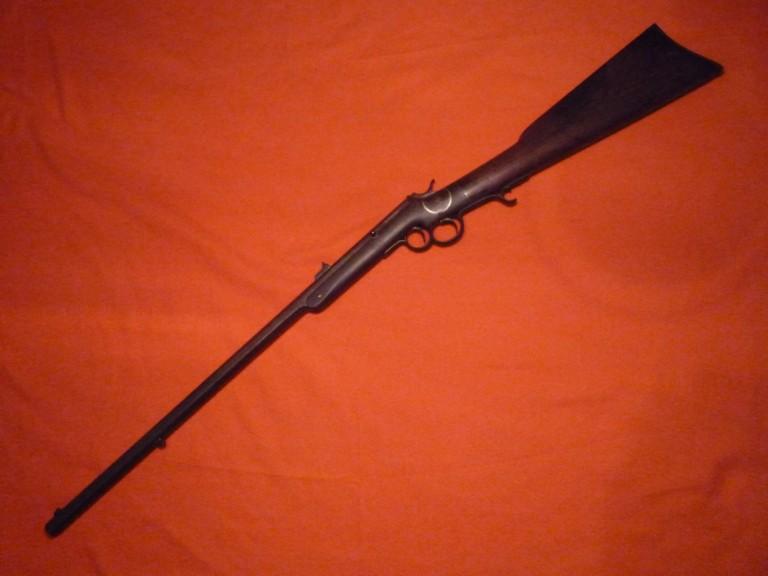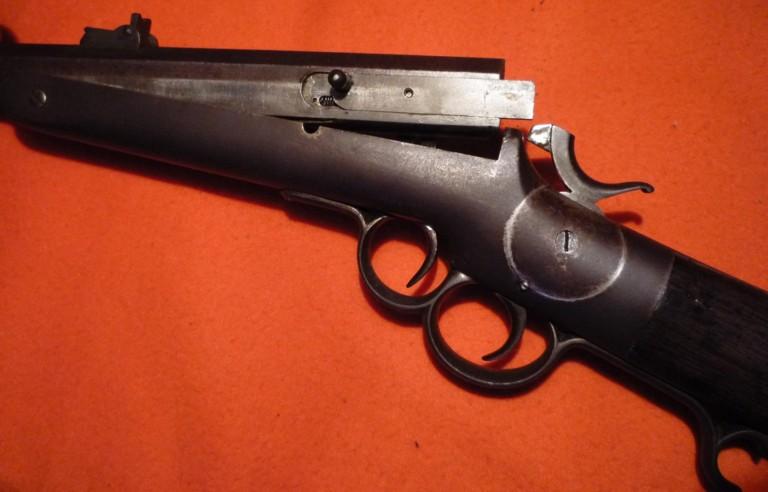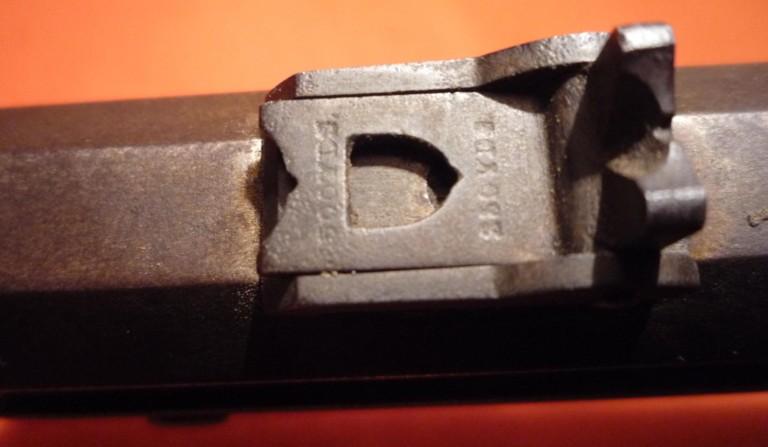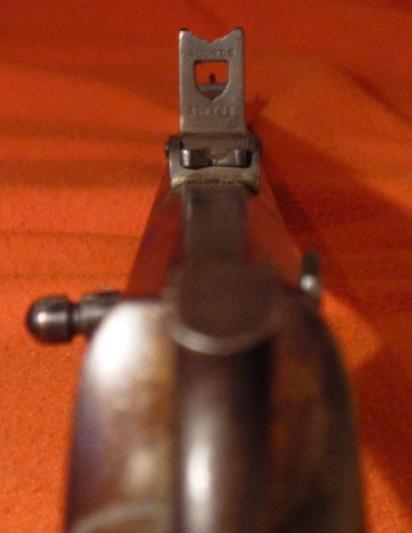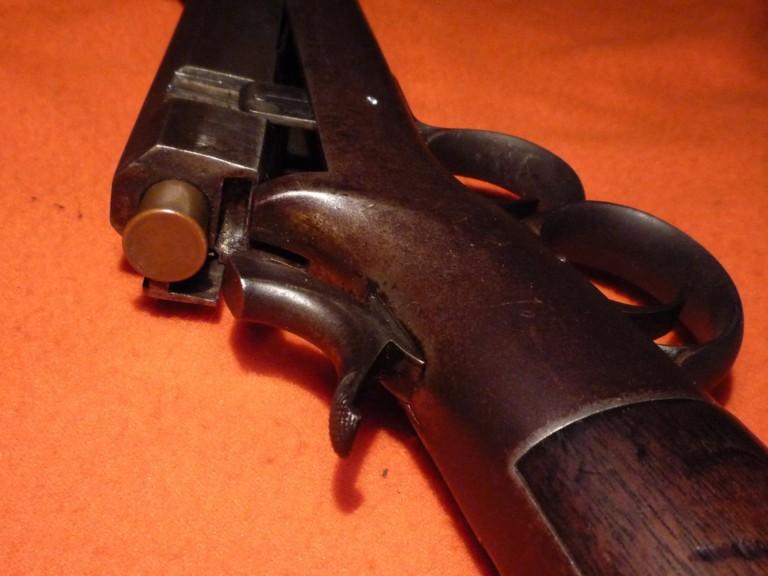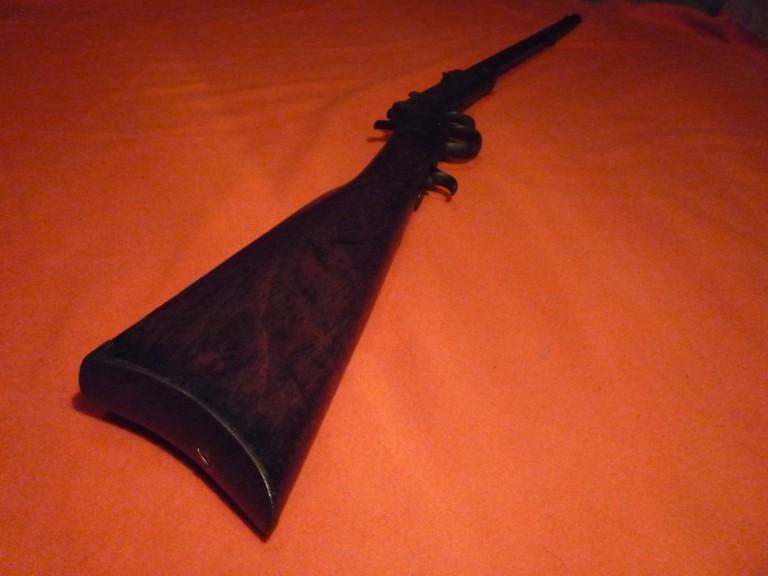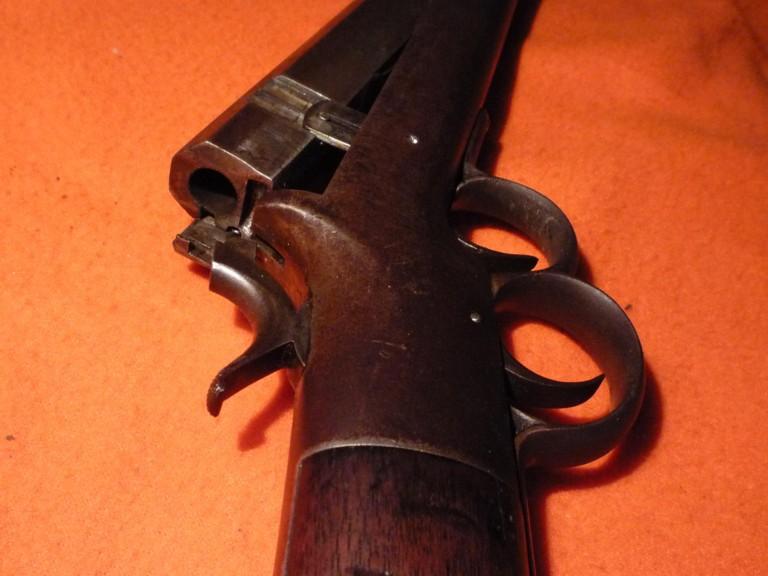 Two-Trigger Frank Wesson Rifle
It is about a rifle Frank Wesson called "Two-Trigger Frank Wesson Rifle" because of the false trigger before which is used to free the barrel to rock it. There are 5 alternatives of this rifle, which is not rare though not current (35.000 specimens manufactured between 1859 and 1888). Exist in gauges .22, 32, 38 and .44, the .22 being rarest.
To the shape of the hammer of this rifle I would say that it is about type 3 or 4.
Type 3 was manufactured between 1872 and 1888 to 7.500 specimens. The most notable detail is the striker, which can be moved to draw as well from the annular cartridges of the central percussions. There are a floating striker in the frame for the central percussion, and a retractable striker in the head of the hammer for the annular percussion. The last produced specimens have a double adjustable striker in the head of the hammer.
Type 4 is exactly similar (7.500 ex between 1872 and 1888) but invariably has 2 adaptable hammers placed in the frame.
Marcel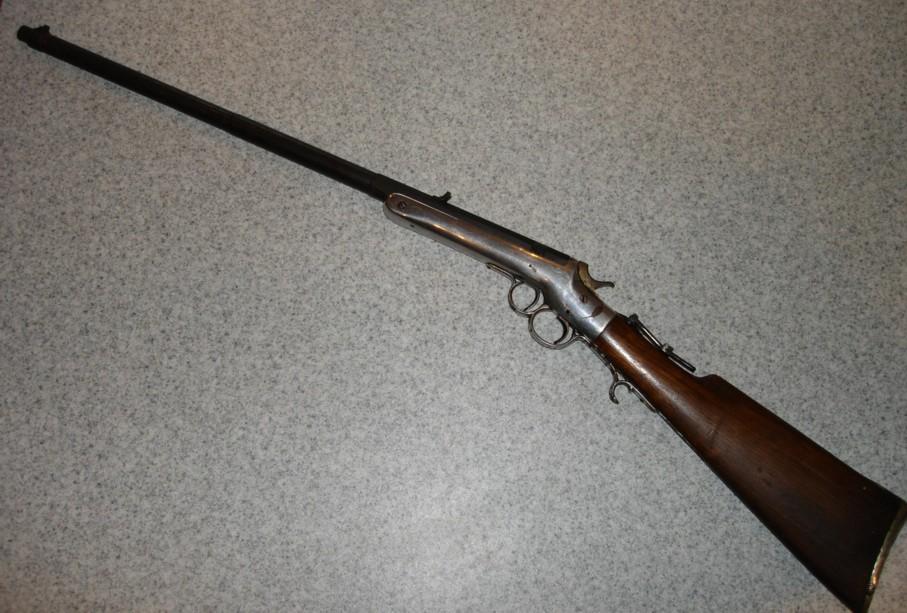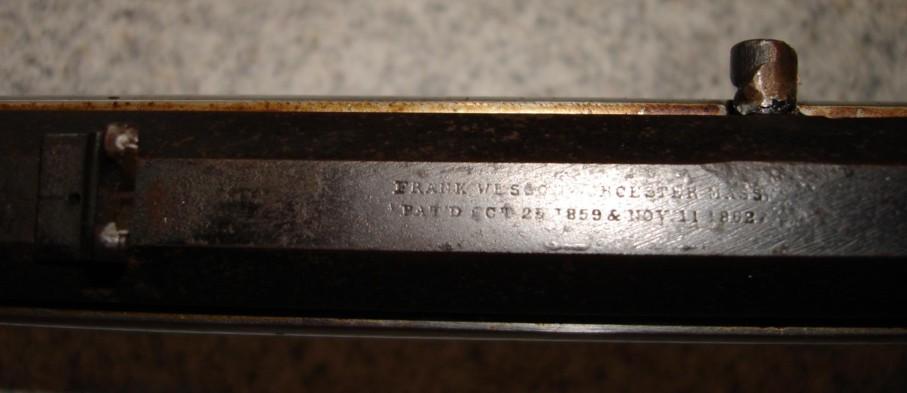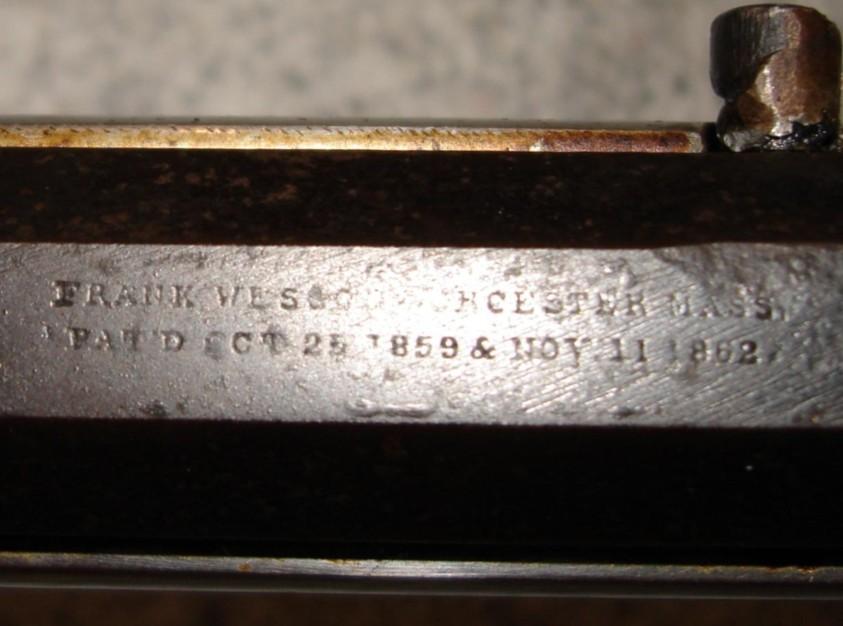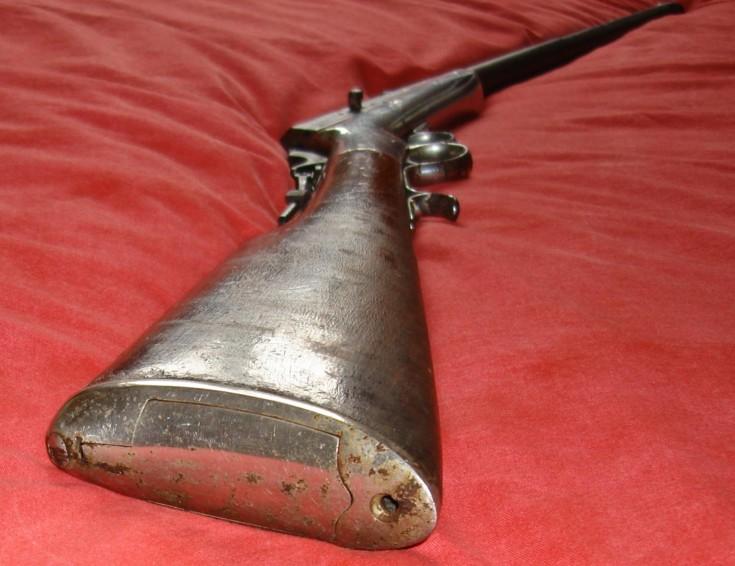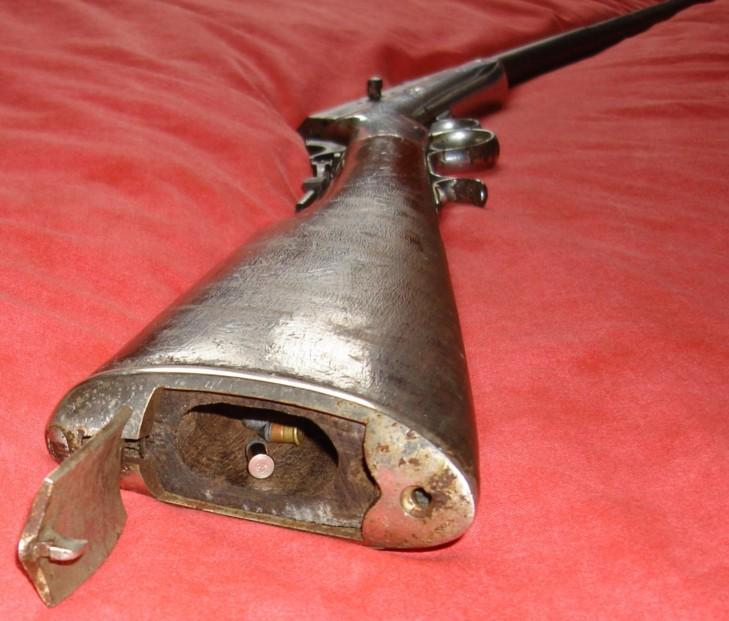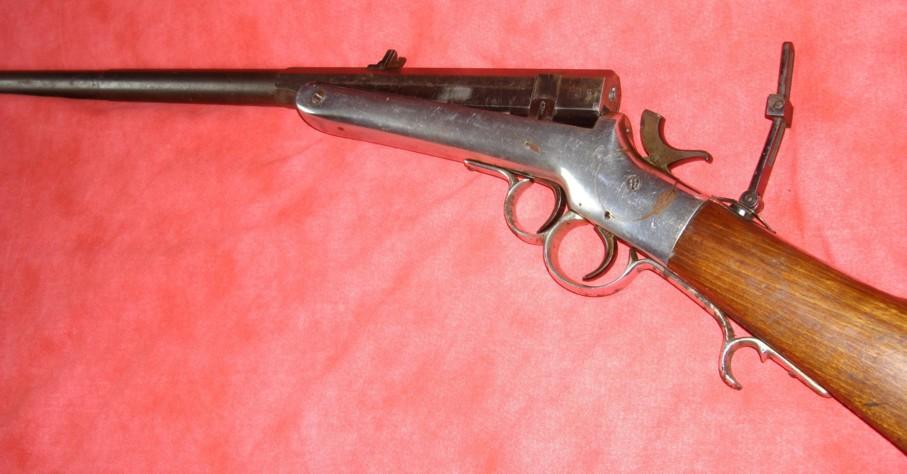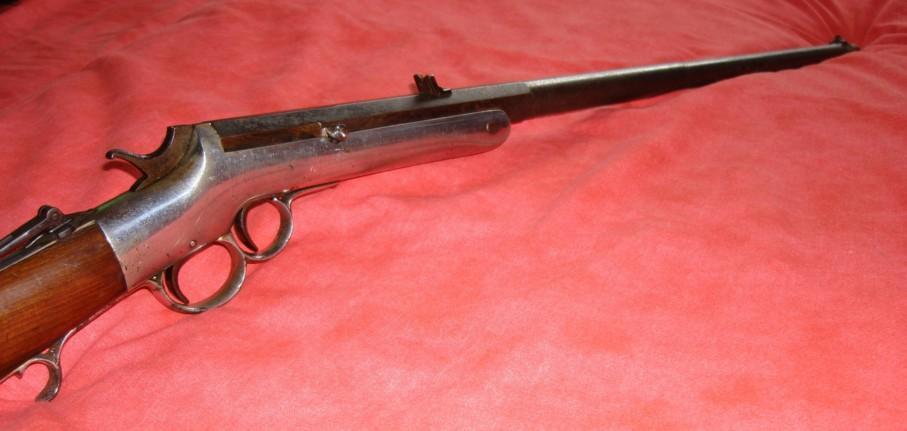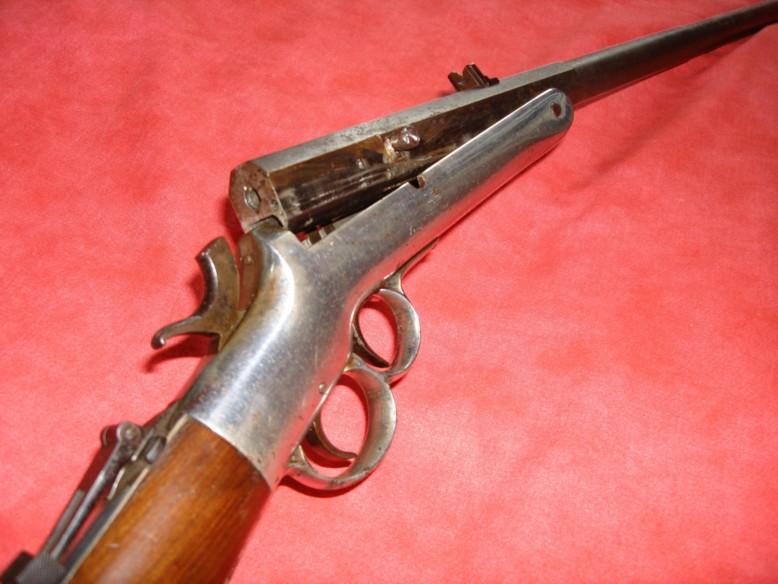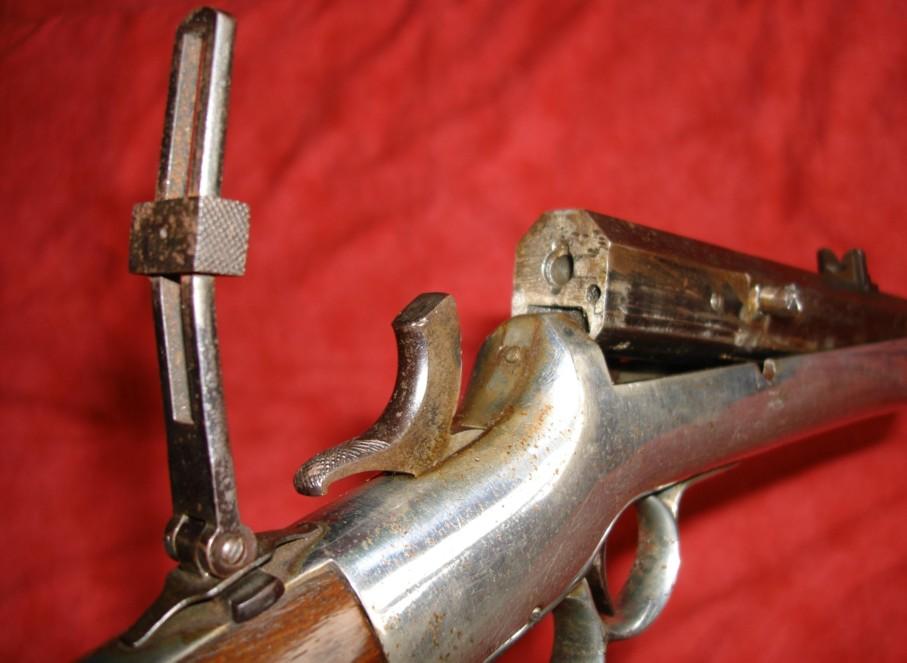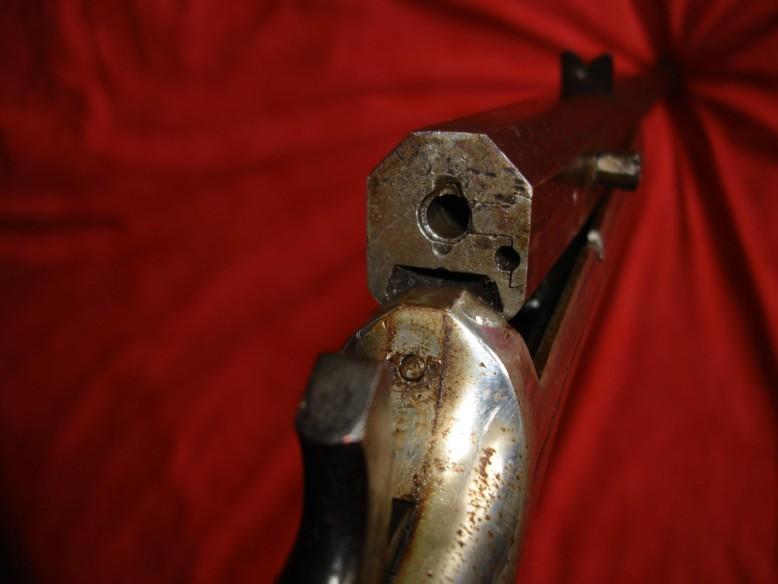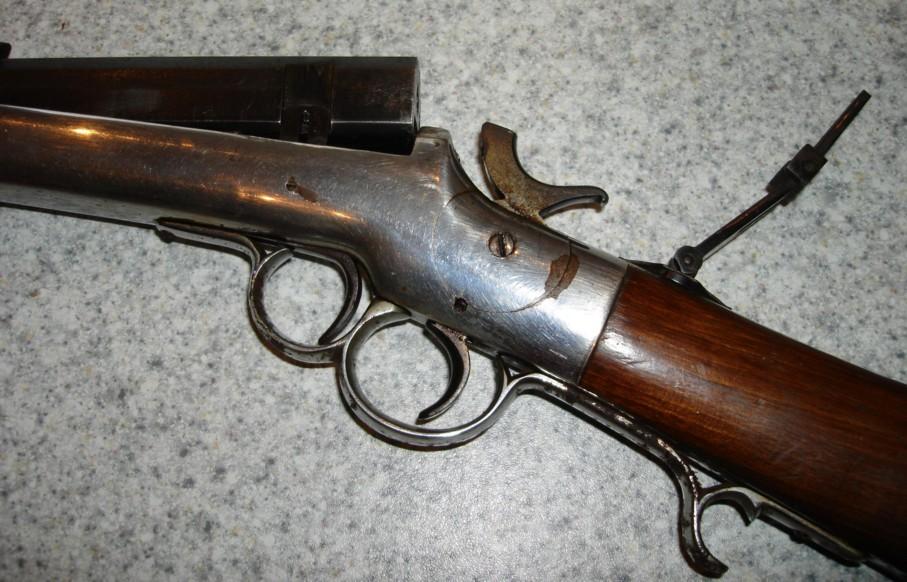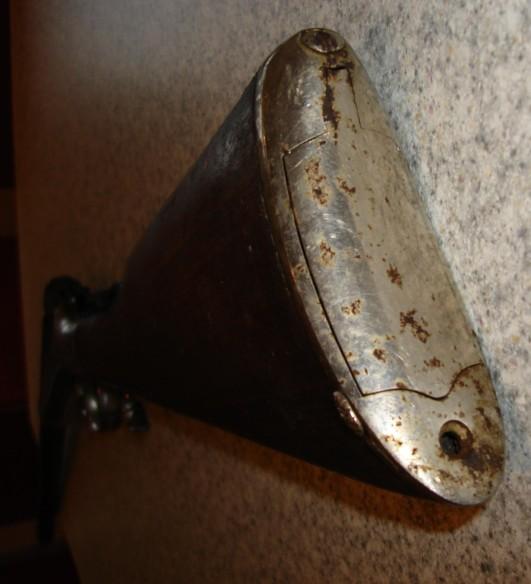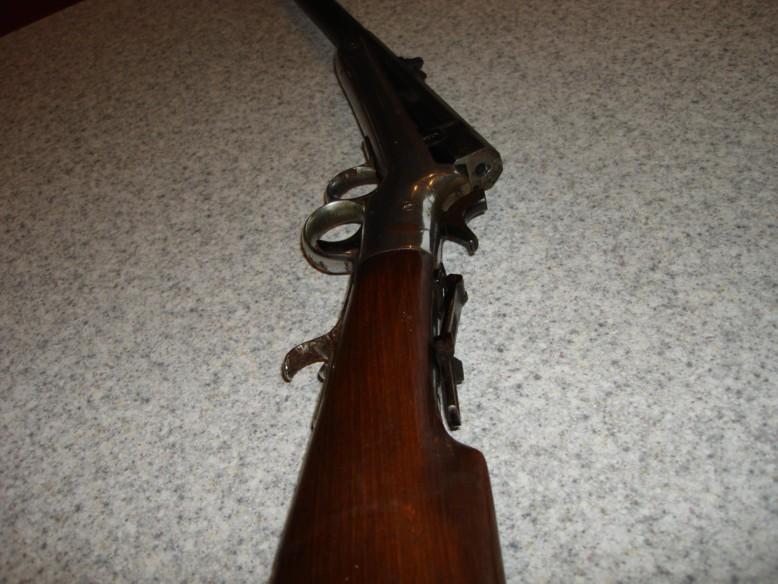 Frank Wesson
Miniature with watch. Manufactured for firm ELGIN.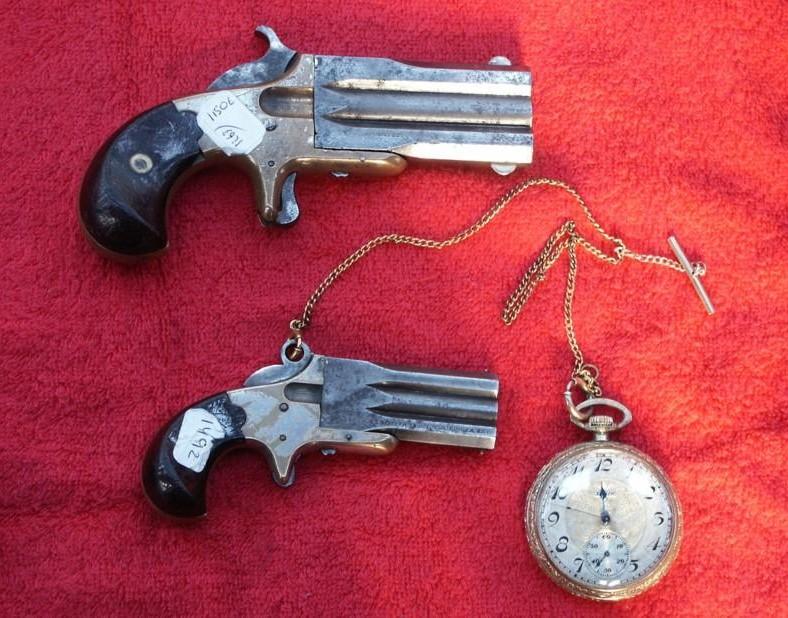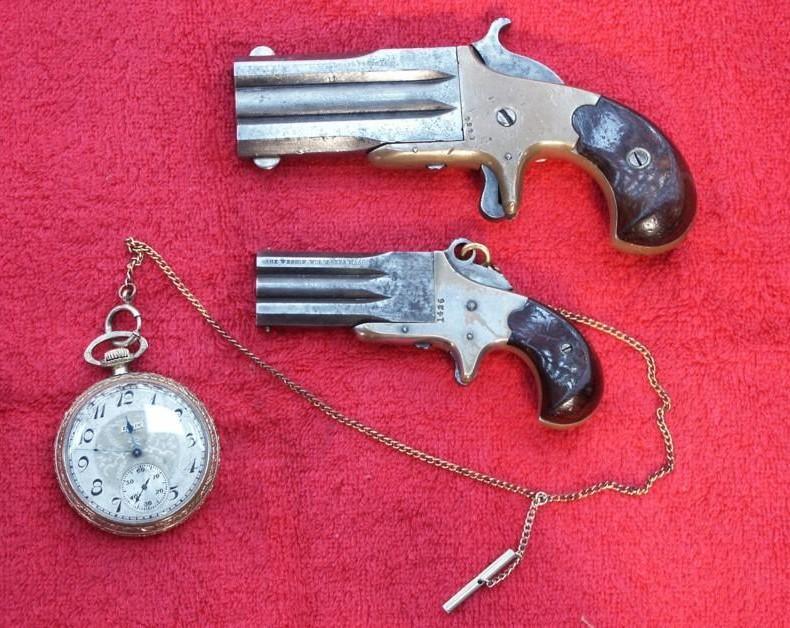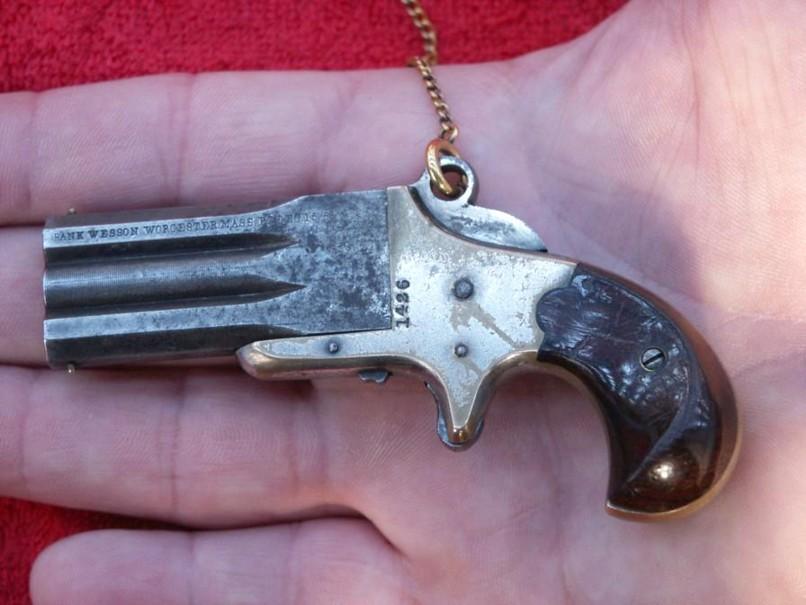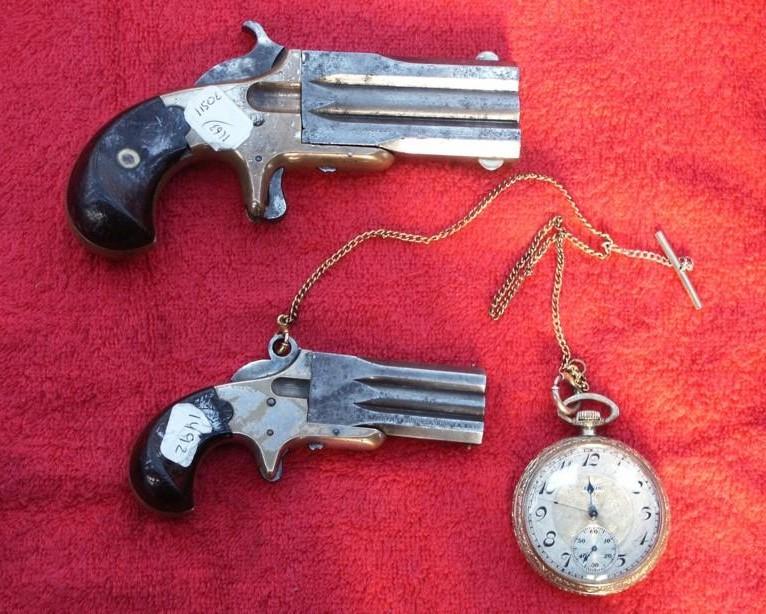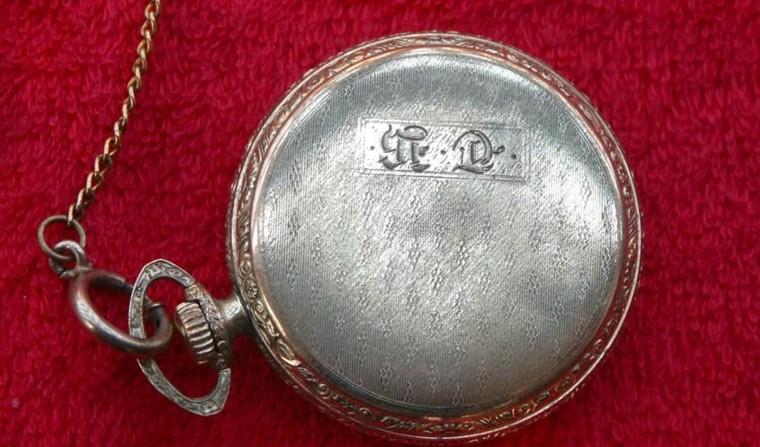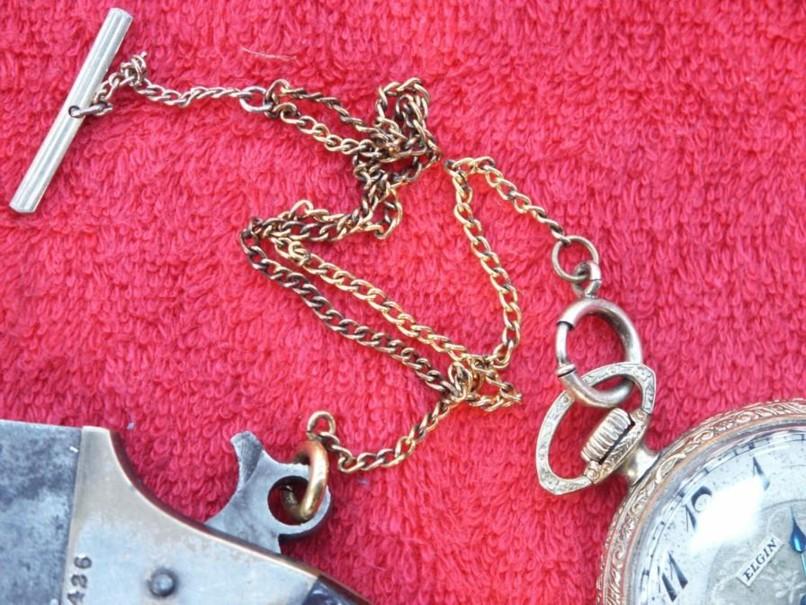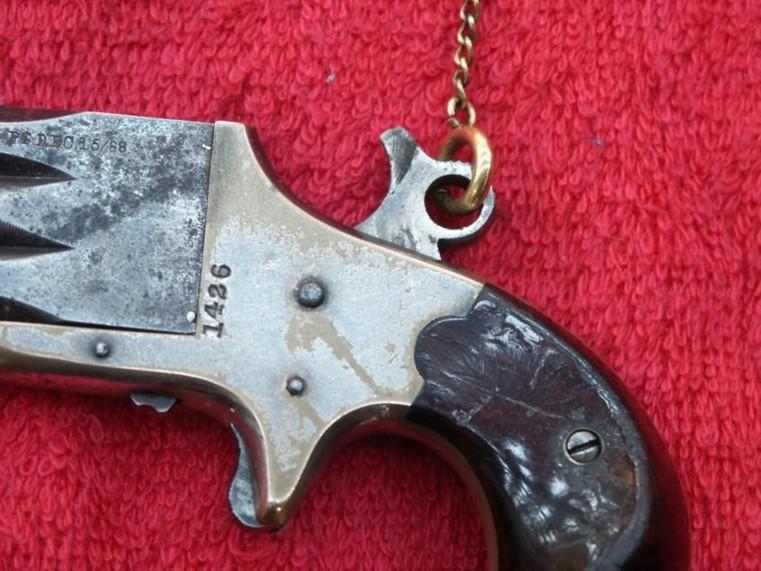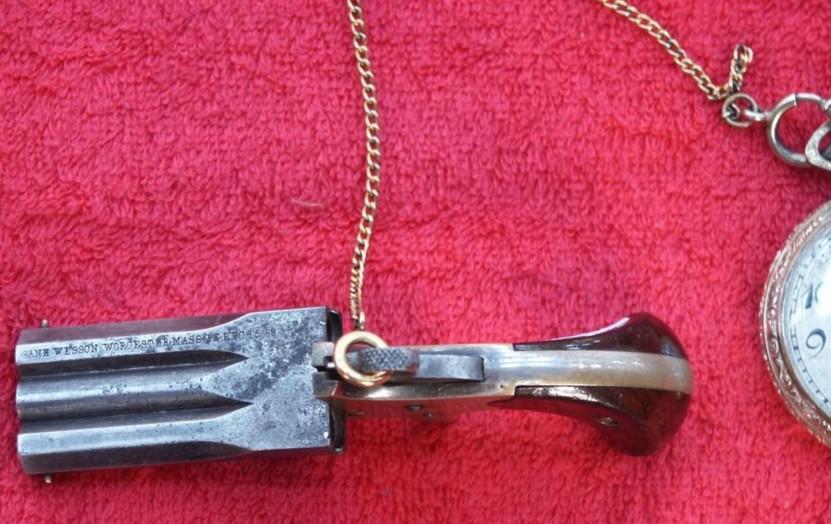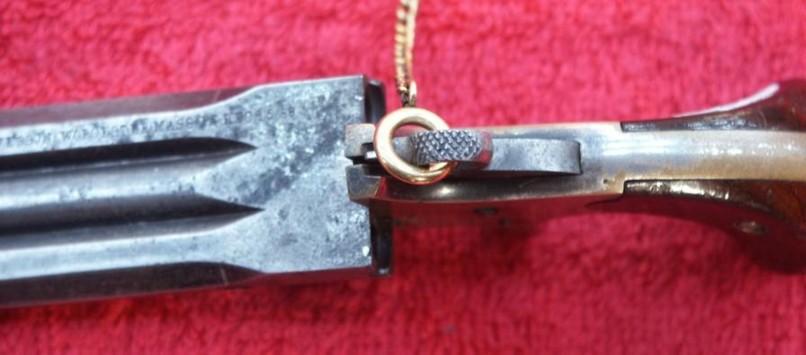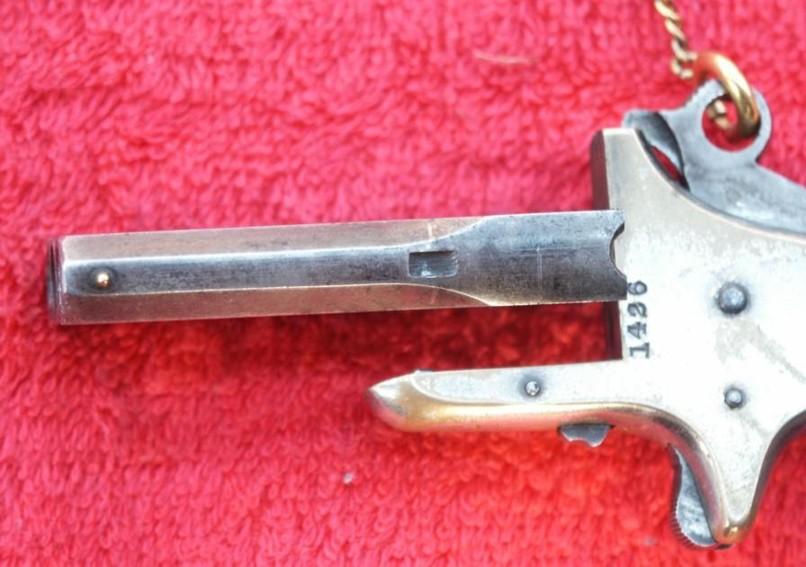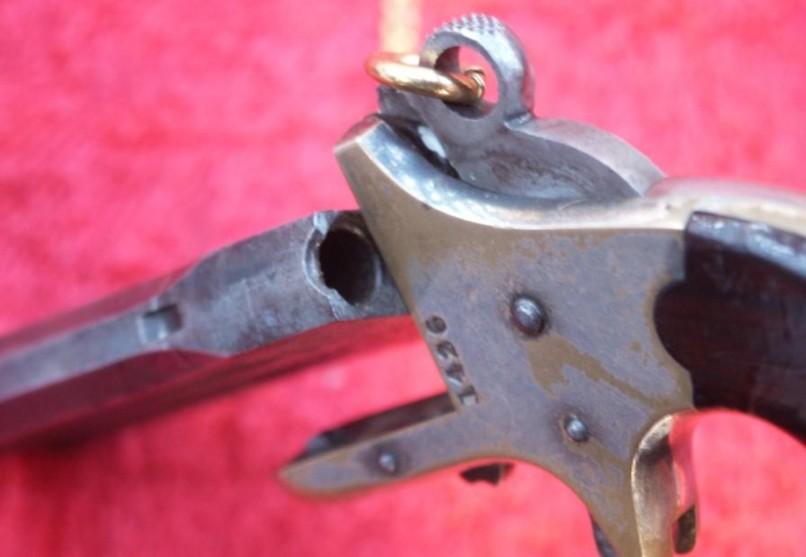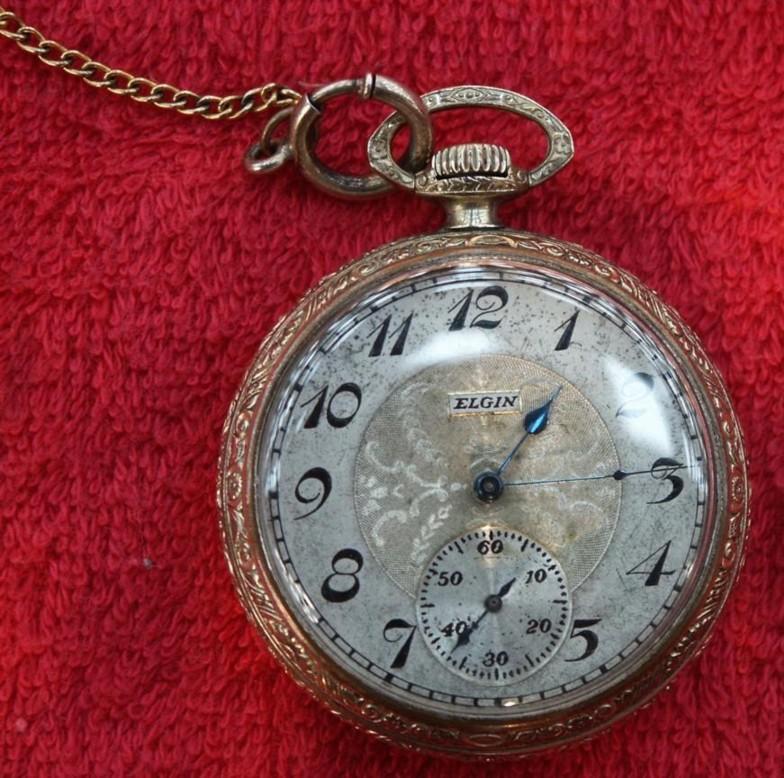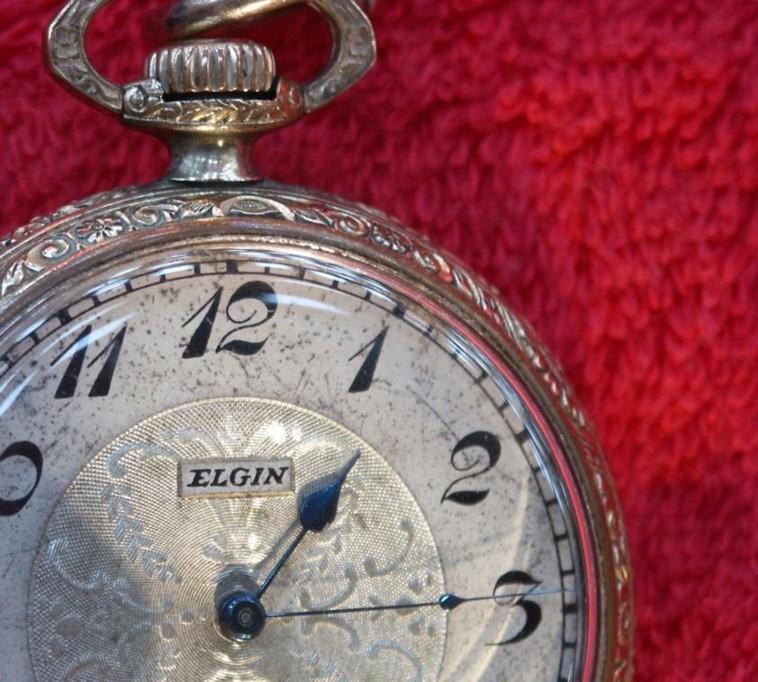 Frank Wesson
Model with knive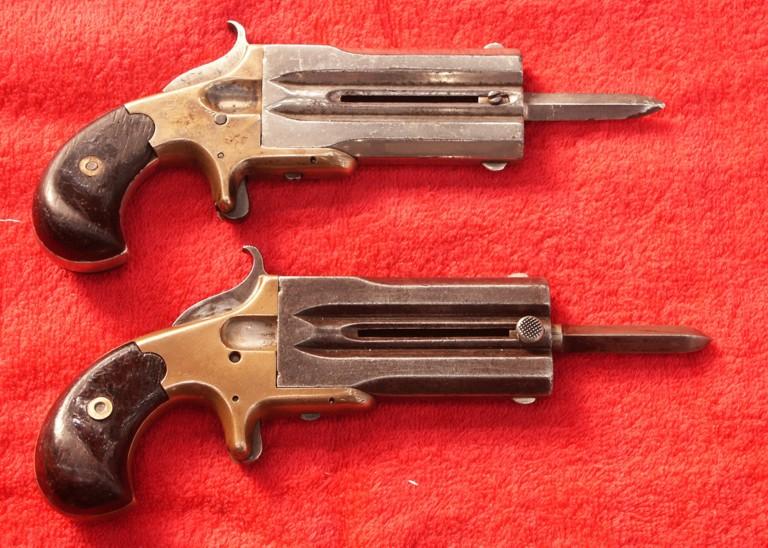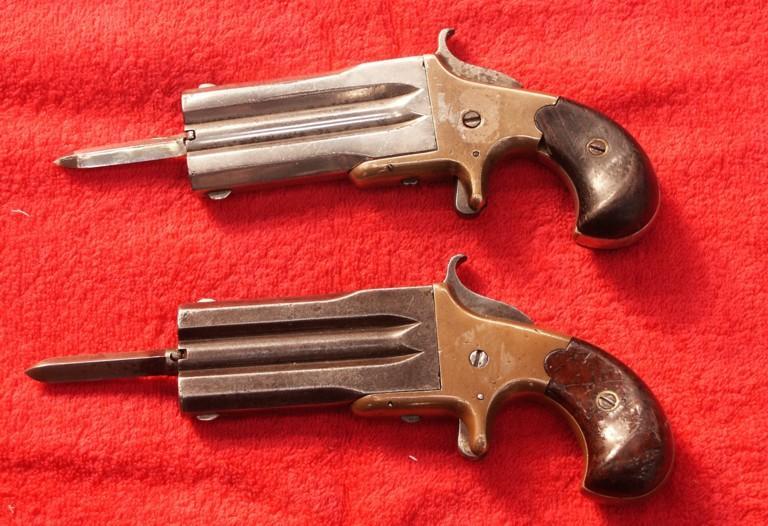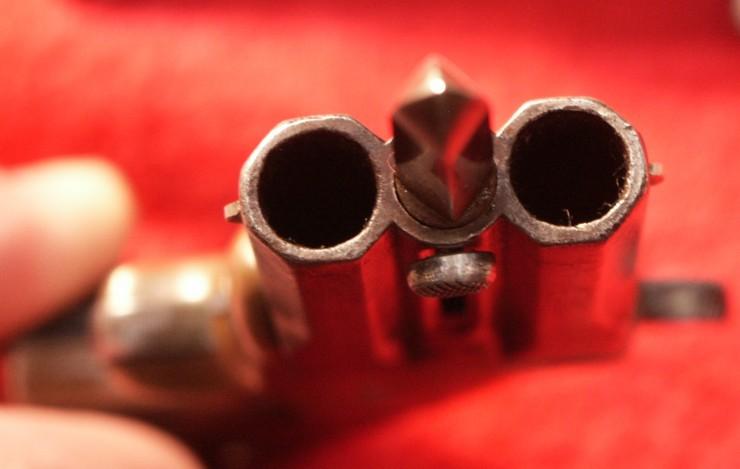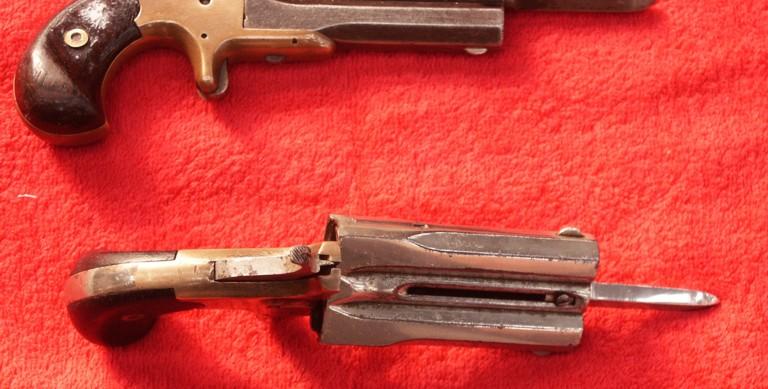 Frank Wesson
Frank Wesson two shot superposes pistol. (Little model)
Less than 3000 manufactured between 1868 and 1880. Exist with hammer ring. (See flayderman page 231).
Overall length 4 inches. Exist with a knife between the two barrels.
The barrel must be turned to the hand to shot the second cartridge.
Two type of markings:
Type 1: FRANK WESSON/WORCHESTER, MASS/PAT DEC 15, 1868
Type 2: FRANK WESSON WORCHESTER FARMHOUSE PT DEC 15/68
Photos Alantrigger