Colt .45 Brazilian army
Colt Brazilian Army Contract Government Model Semi-Auto Pistol. Cal. 45.
This rare Brazilian Army contract pistol is one of 14,000 guns made for Brazil in 1937. Black plastic grips.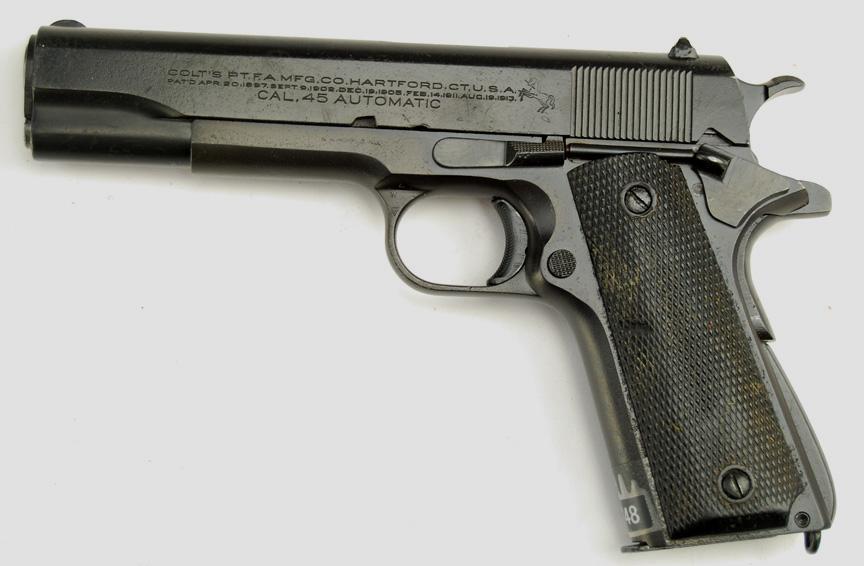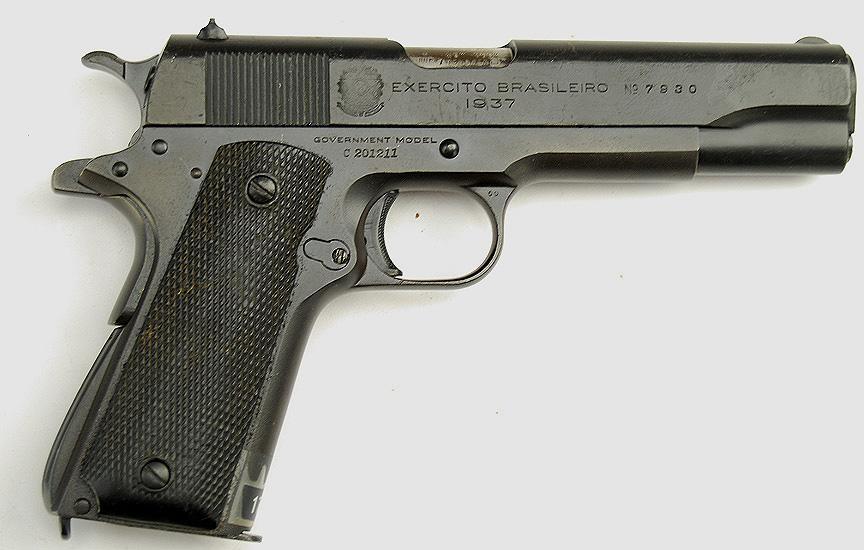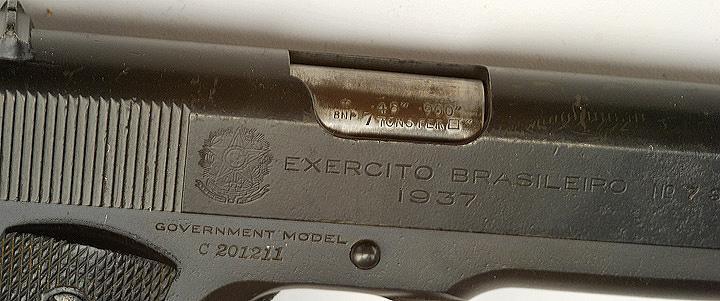 Imbell mod 973
Imbell Model 973 (1911 A1) Semi-Auto Pistol. Cal. 9mm.
Black plastic grips show near new with no wear to the grips screws of straps. No import marks are present.
1973 is the year of dotation of Brazilian army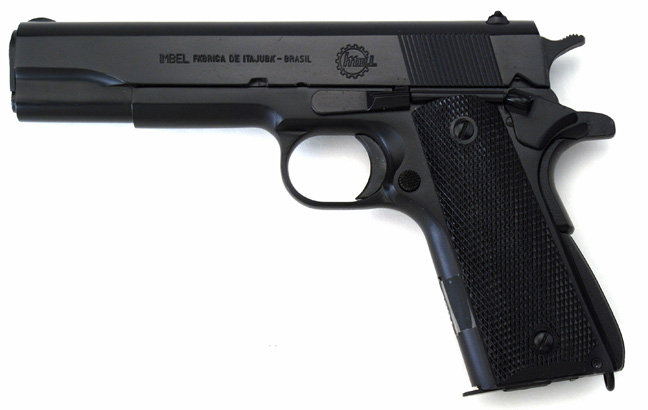 Fabrica de Itajuba
Brazilian Manufacture Model 1911 A1 Semi-Auto Pistol. Cal. 45.
Manufactured by Fabrica de Itajuba/Brazil which is their government arsenal.