Adams/Tranter
The system of rod (very special) is a patent of Tranter.
The pin revolver is PROBABLY an ADAMS !
It seems that the manufacturer of this weapon was useful himself of various elements in other arms manufacturers to manufacture this weapon.
I then however to affirm that it is about an ADAMS considering the weapon does not carry any marking attesting it.
It is not a LEFAUCHEUX either.
GG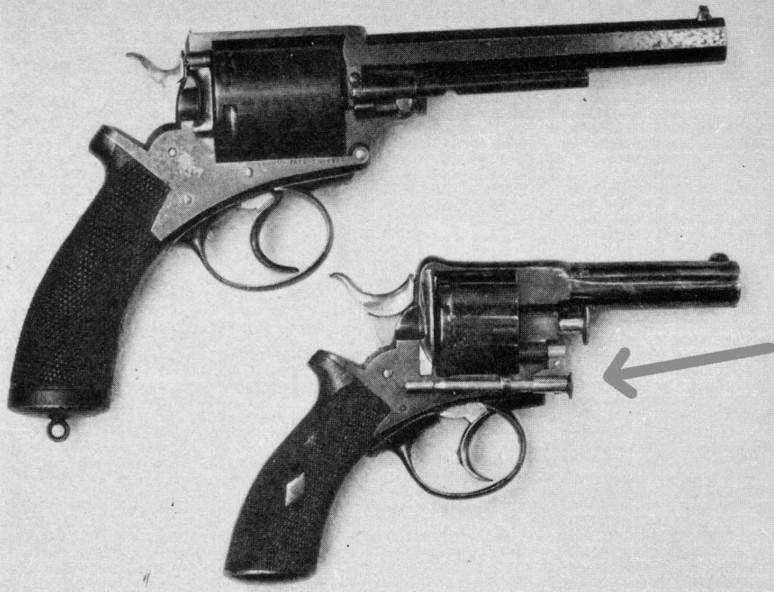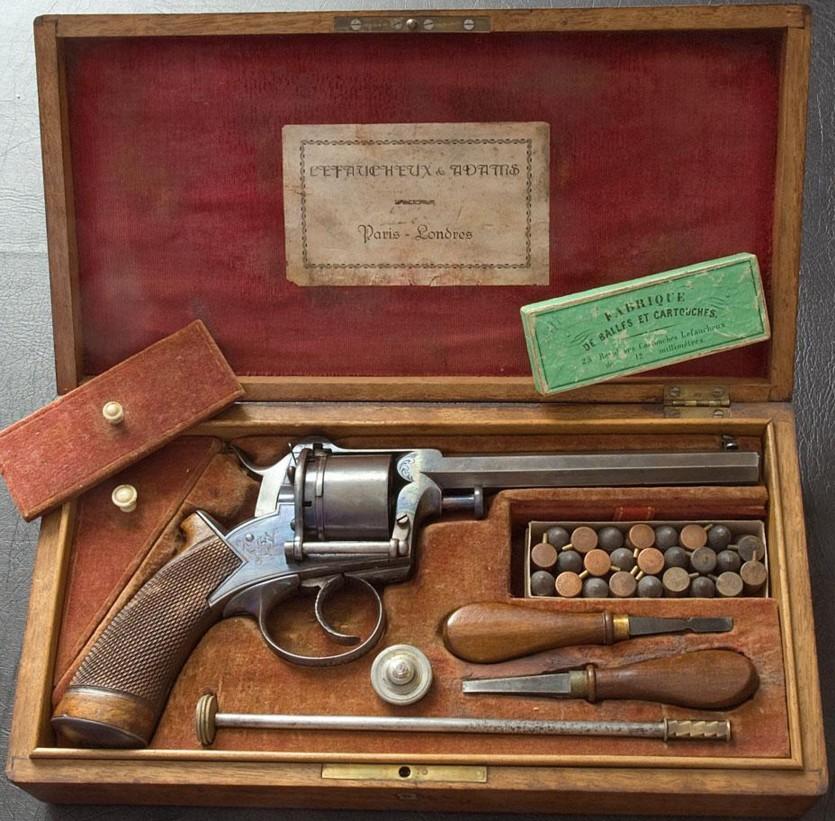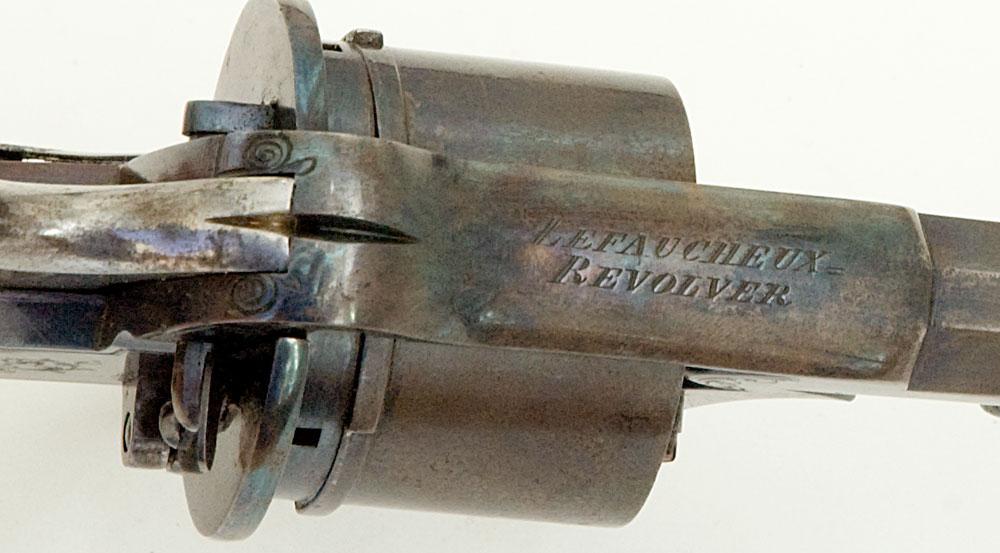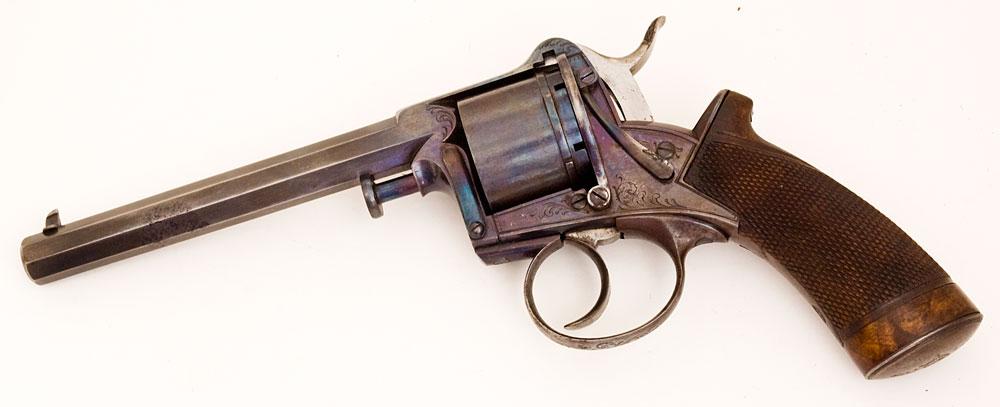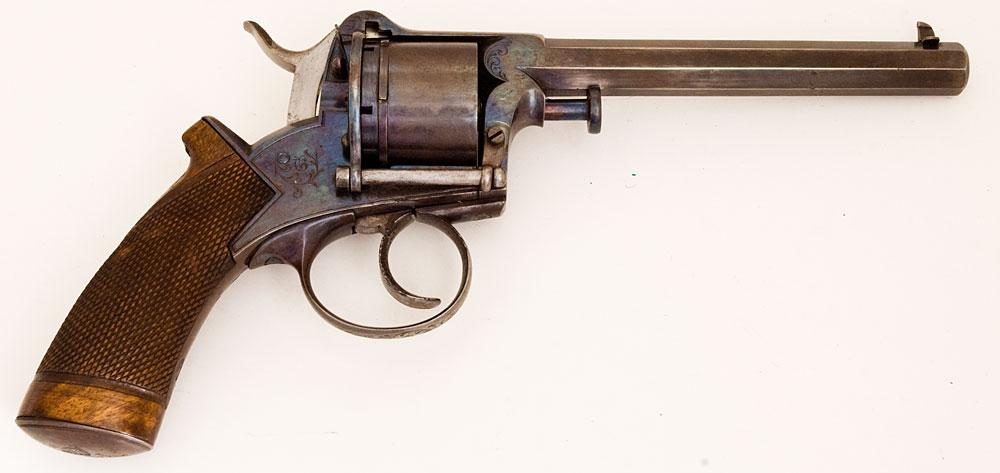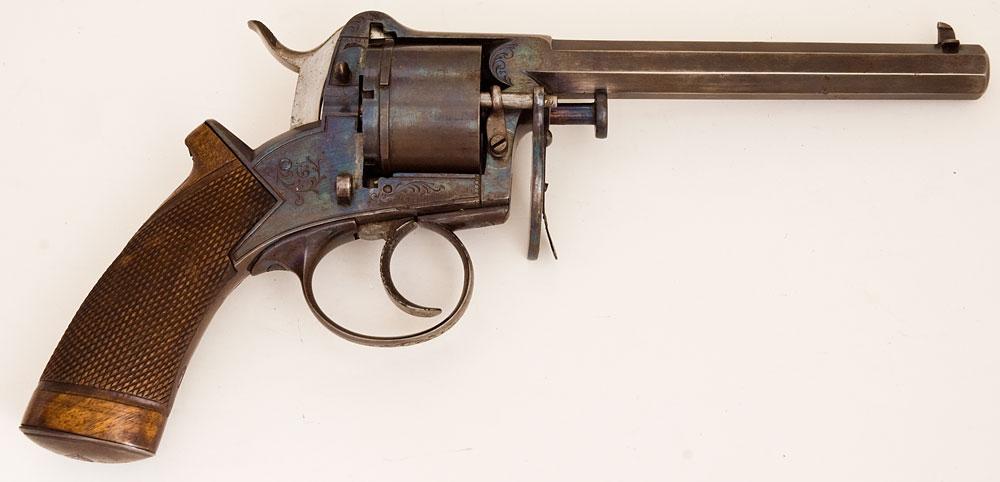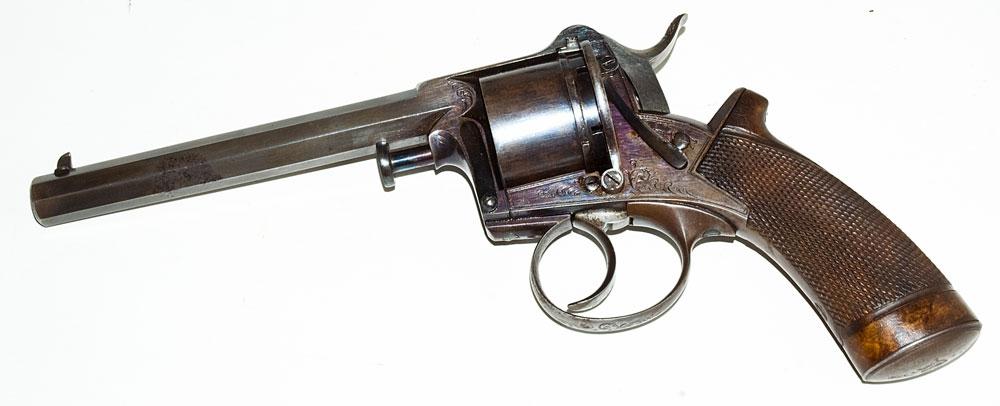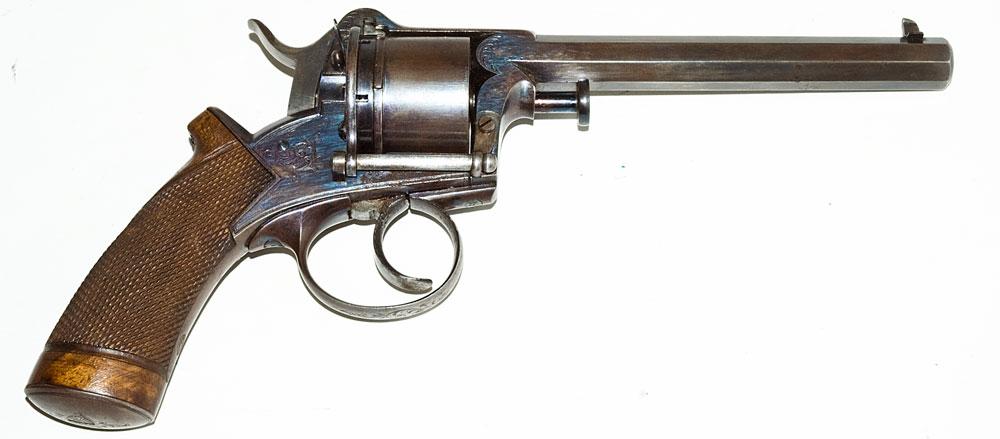 Robert Adams
Cased British Percussion Revolver by Robert Adams
Serial no. 40582, .455 caliber, 5 1/2-inch barrel marked: Robert Adams, 76 King William Street, London. Dove-tailed front sight. Blued finish. Sliding safety. Fire-blued trigger. Chequered walnut one-piece grip.
Contained in original partitioned, green felt-lined English oak casing, together with nipple wrench, bullet mould, cleaning rod and associated powder flask.
Lid with original dealer label. Brass coined-edge escutcheon.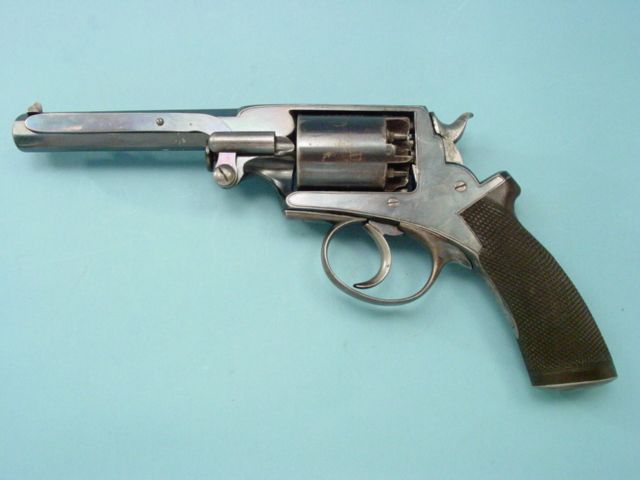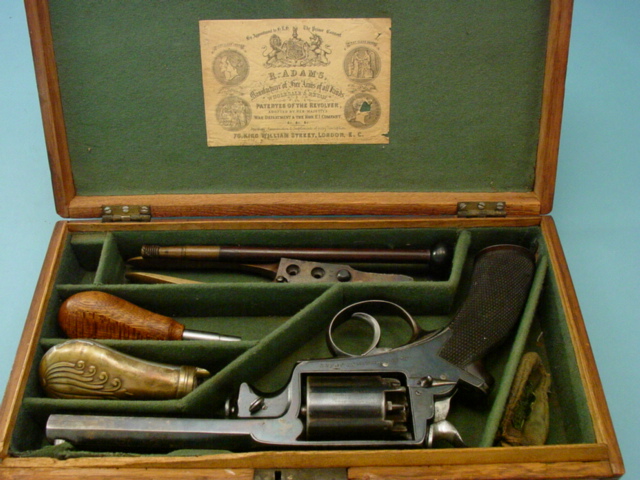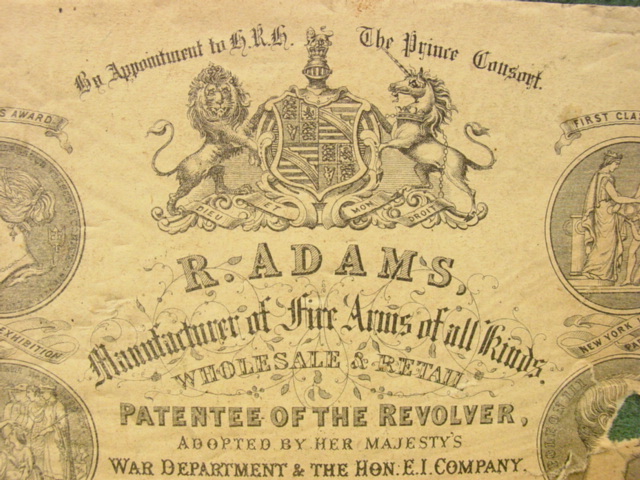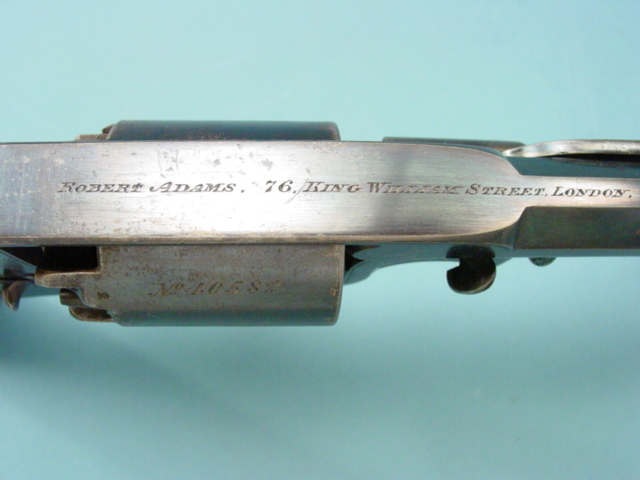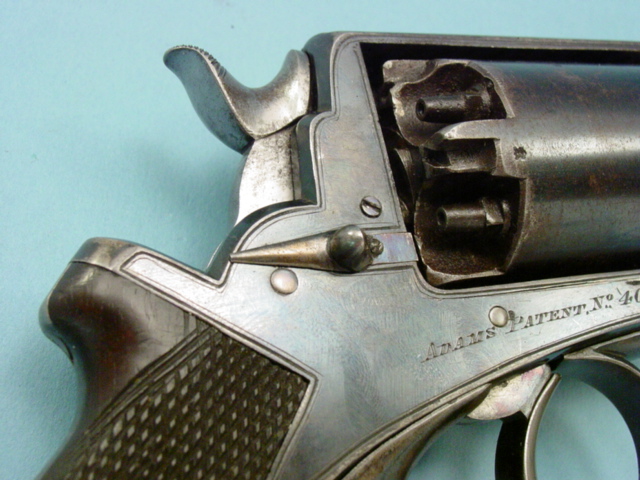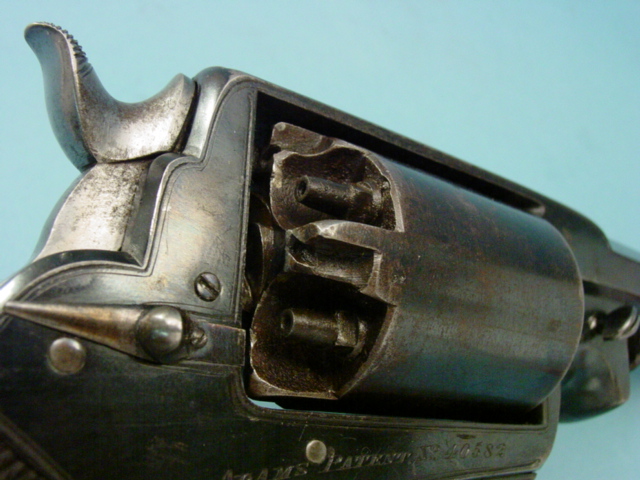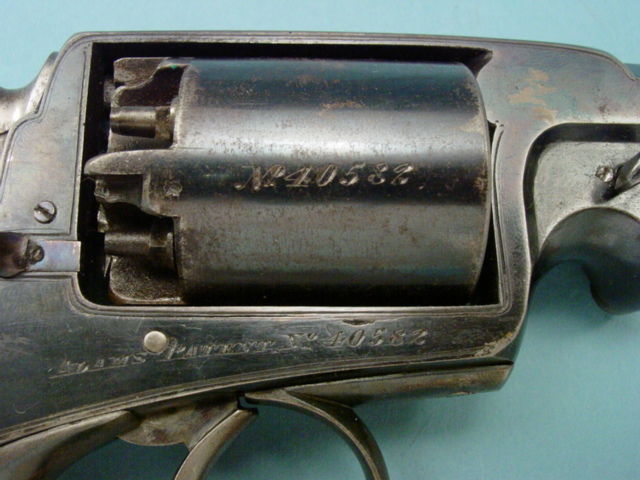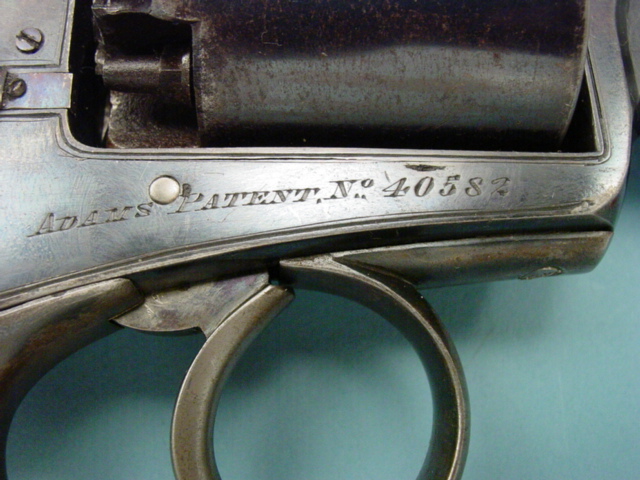 Adams
Very impressive six shot large frame double action English commercial revolver.
The revolver is identical to the military Adams Mark III. The top of the octagonal barrel displays following wording, "ADAMS'S PATENT SMALL ARMS CO.. 391, STRAND, LONDON". Left side of the frame is marked, "ADAMS'S PATENT", and, "JA TRADE MARK".
Several English proofs are stamped on the frame and cylinder. The cylinder shows different serial number that the one stamped on the frame of the revolver.
Barrel length: 6 inches.
Photos of "COLLECTIBLEFIREARMS"