Thomas Horsley & Son
12 bore double rifle
Many thanks to Roscoe Stephenson for the pictures and the technicals details.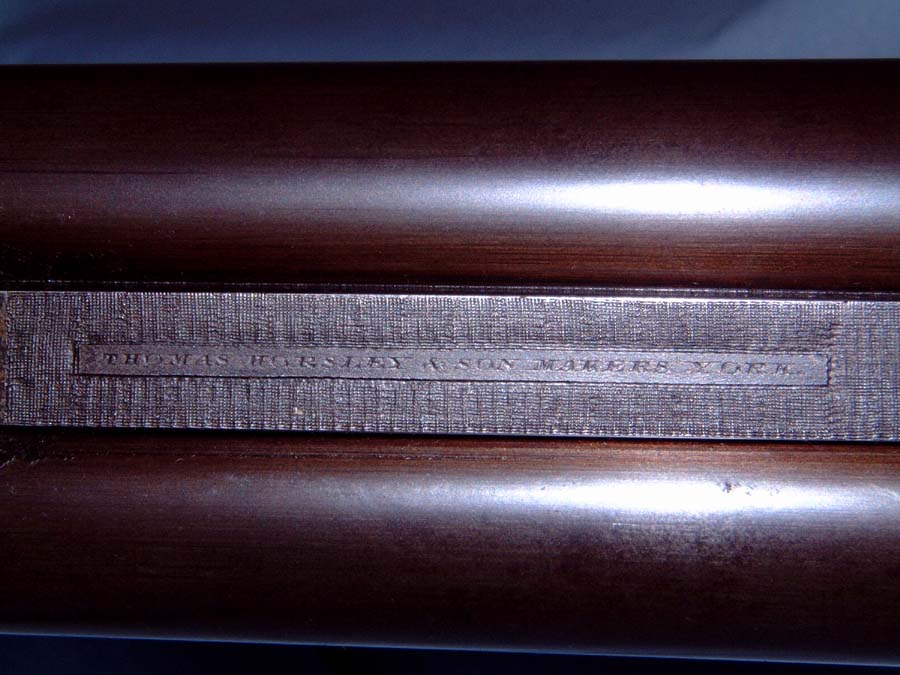 The rifle is a best quality SxS by Thomas Horsley & Son of York, SN 2995.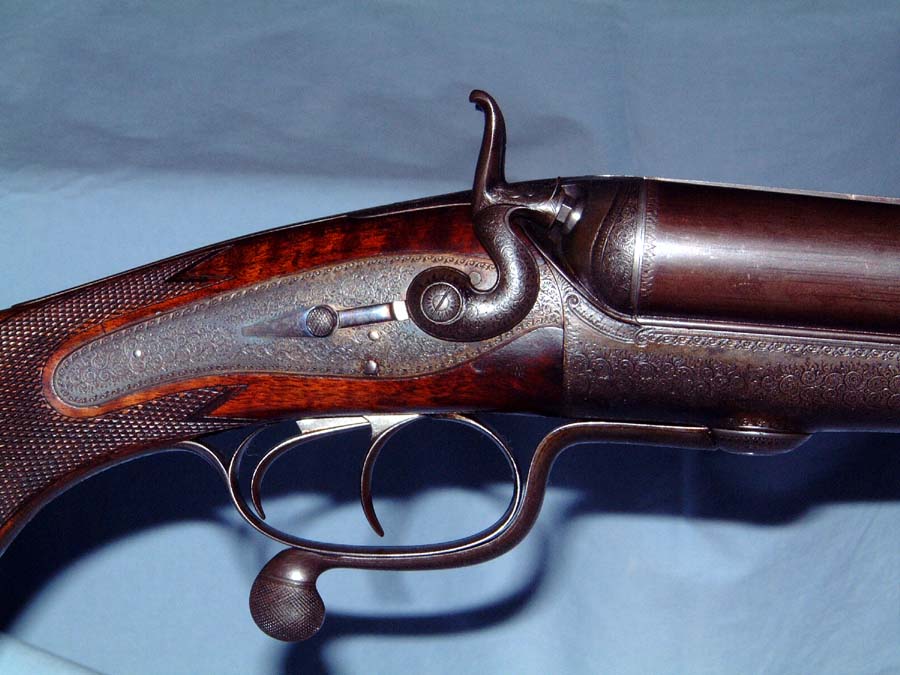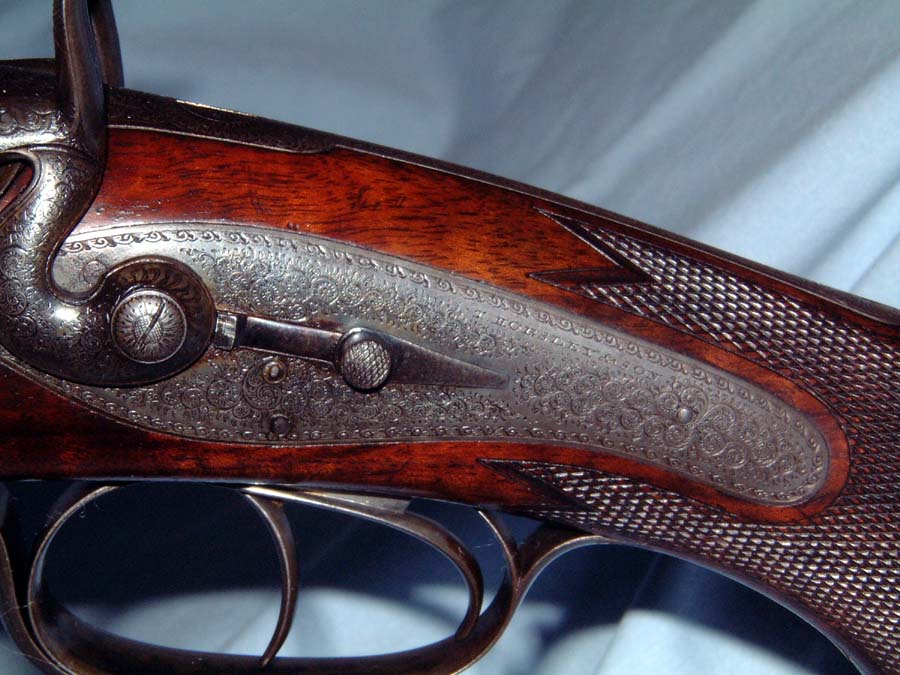 It is constructed with the Jones underlever with a dolls head rib extension. The locks are back-action non-rebounding hammer sidelocks. The rifle weighs 11 pounds precisely.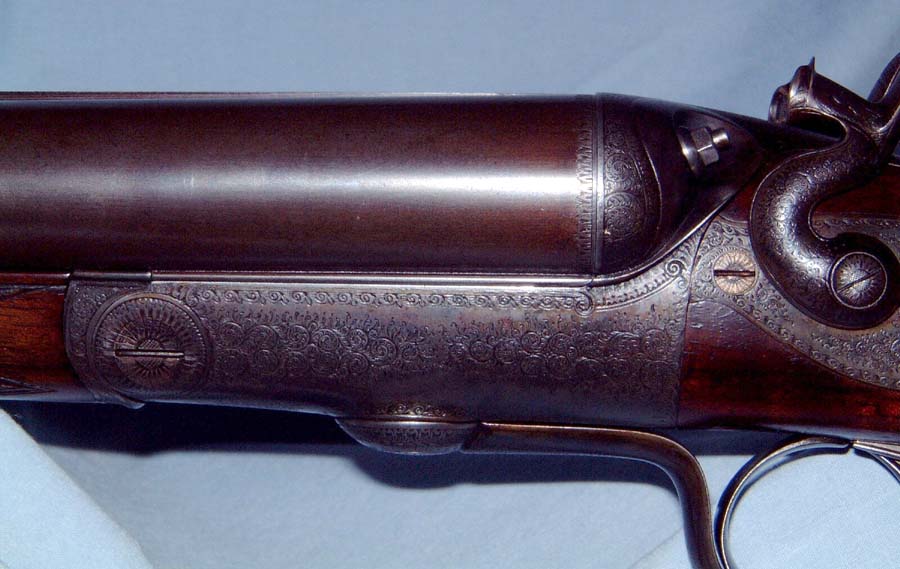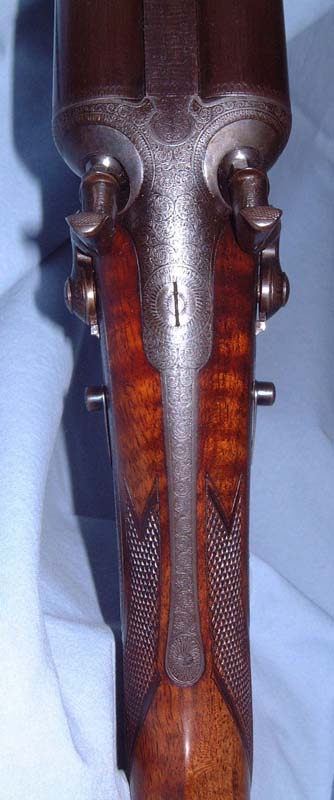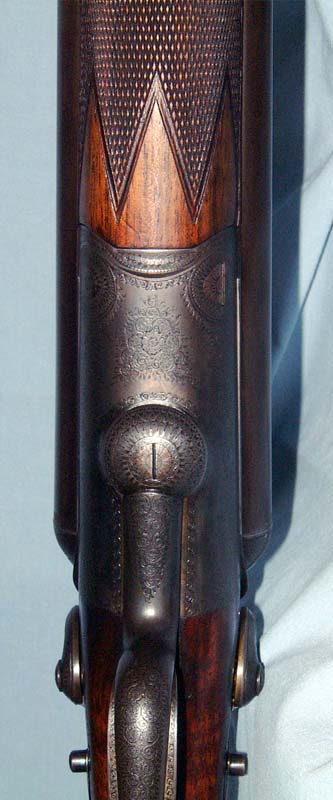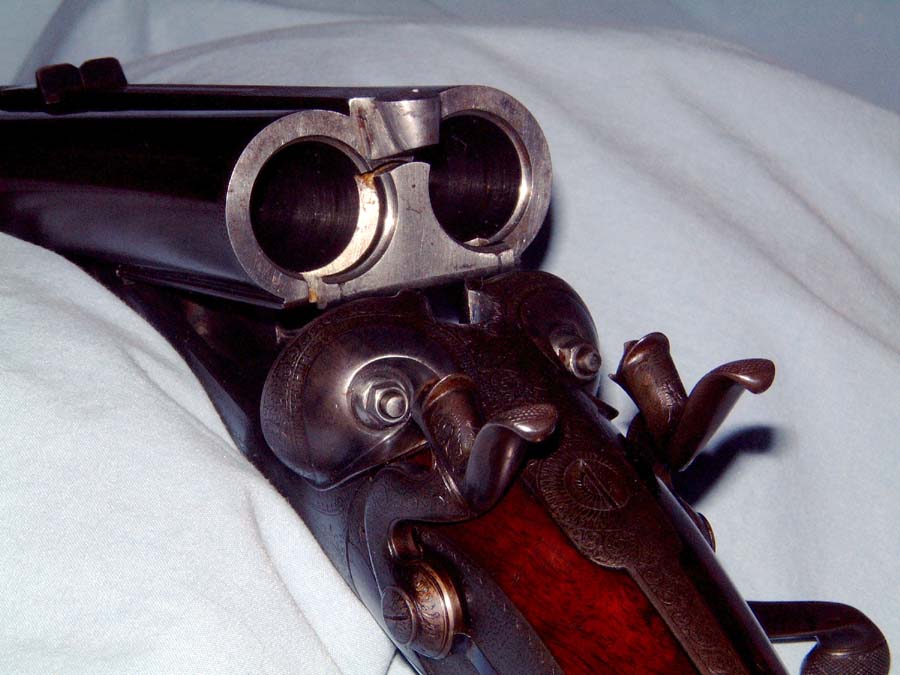 The 28" barrels appear to be fluid steel. They are Henry rifled, with attribution to Henry's patent. The rifle dates to 1886.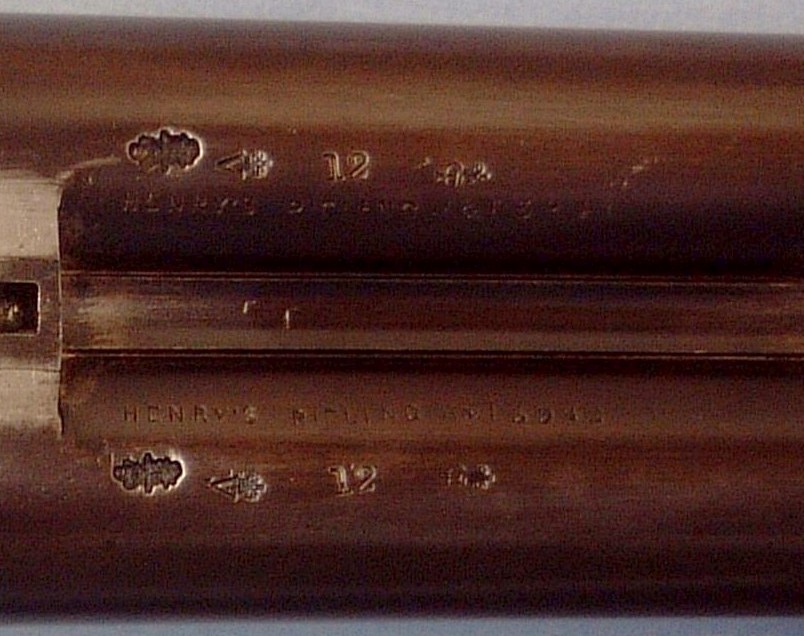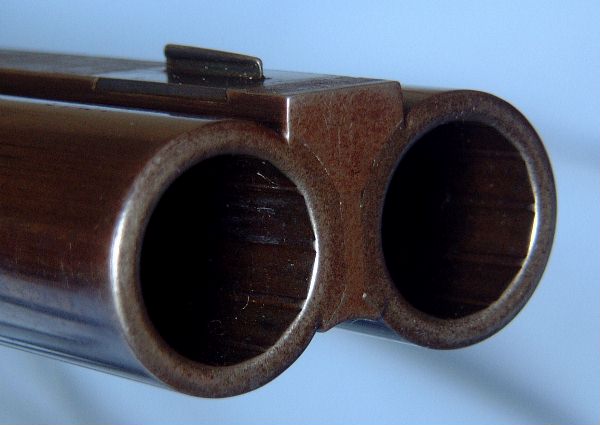 The twist is approximately 1:54. The chambers are 2˝" as determined by a chamber cast.
Groove diameter is .735" which indicates usage of paper cases. The bores are nearly perfect condition.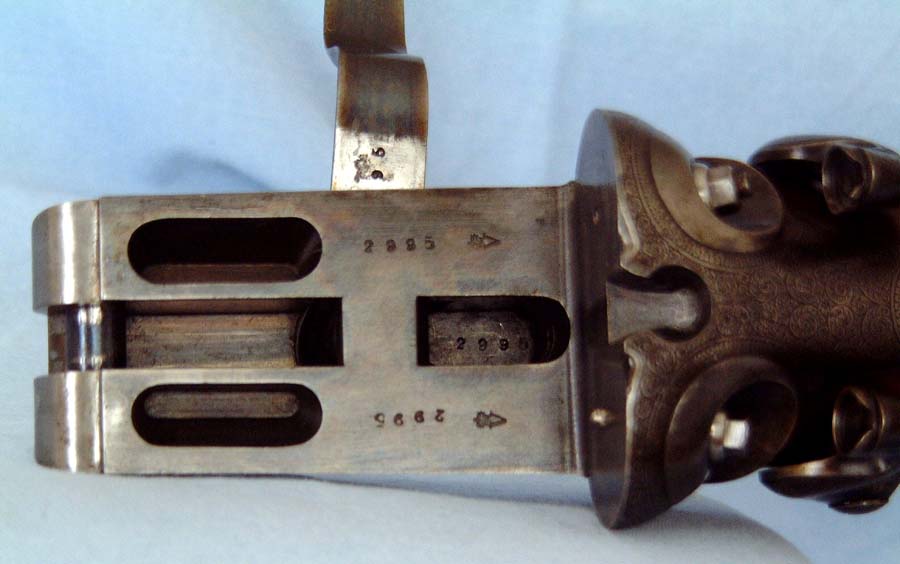 Proofing is 12 bore black powder.