Joseph Manton
PAIR OF GEORGE III PATENT BREECH CAPLOCK CONVERSION DUELLING PISTOLS BY JOSEPH MANTON OF LONDON, CIRCA 1814(CONVERTED 1828-30).
15 1/4" overall with 10" octagon .48 caliber Damascus barrels- one smoothbore and the other rifled (a rare feature of Manton pistols discussed on page 10 of Neal and Backs "The Mantons: Gunmakers"). Manton breeches with sunken rectangular cartouches stamped within "Joseph/ Manton/ Patent/ Crown". Lockplates signed "Joseph Manton/ London". Manton's flat hammers and patent screw bolsters. Steel mounts finely engraved and blued. Barrels browned Damascus finish. Locks, hammers and barrel tangs finely engraved. Silver rectangular thumb pieces with armoured crests and monograms. Walnut stocks with horn forend caps. Original rosewood rods with horn tips.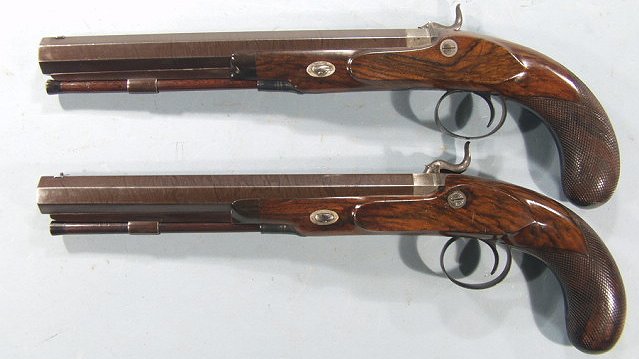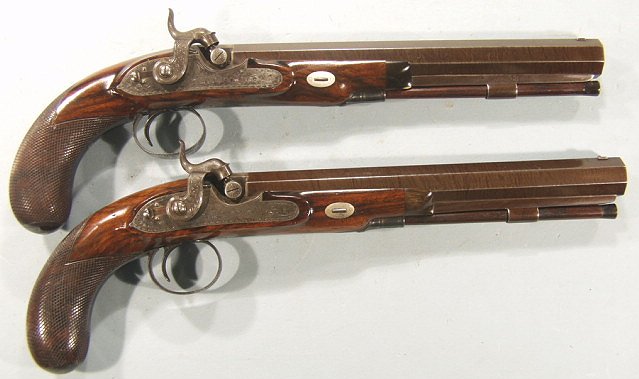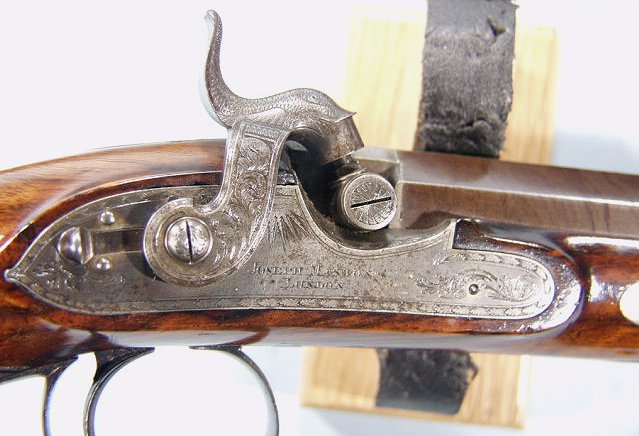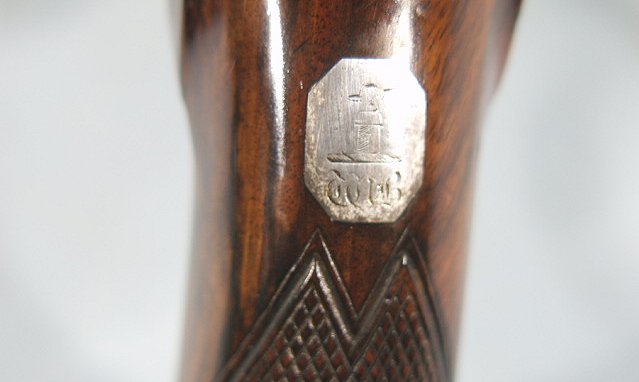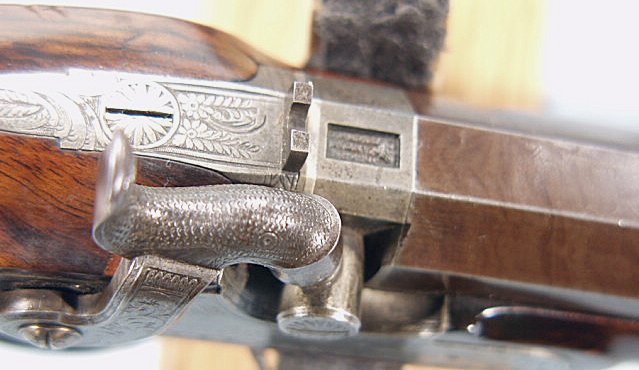 MANTON
StÝckel: "John Manton, London 1752 Ė 1834.
This one signs all his weapons "MANTON LONDON", received between 1797 - 1821 several patents."
Best known maker of pistols with the distinct shape of grips.
A cased pair of double barred flintlock pistols of the highest quality, while single shot pistols of his are rare, the double-barreled are very rare!
Photos "HORST HELD"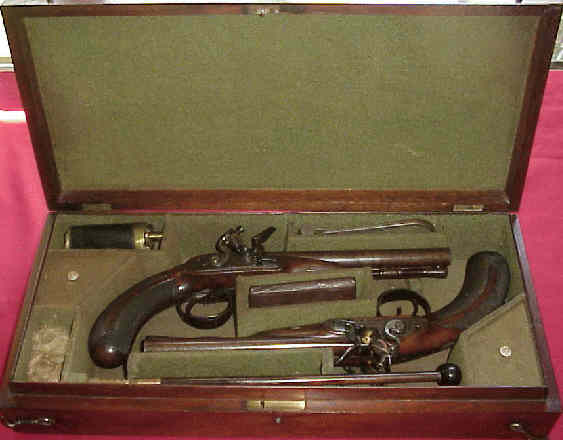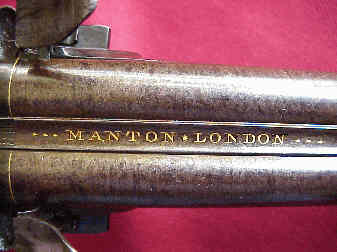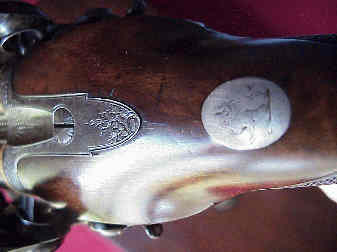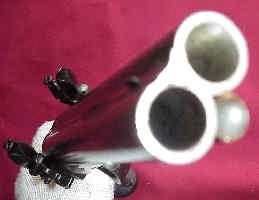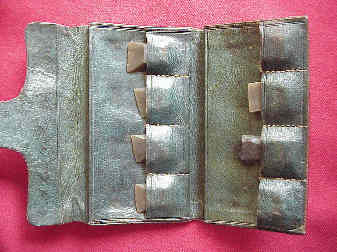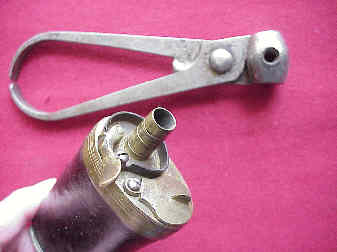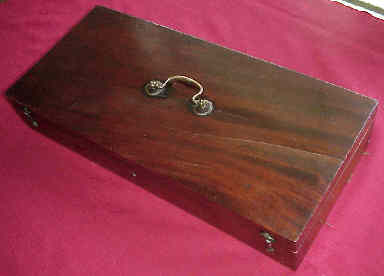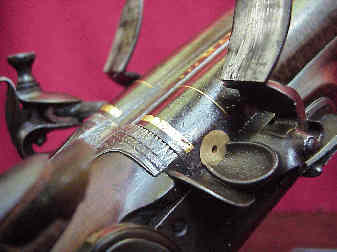 Another weapon from Manton
Photos "COLLECTORSFIREARMS"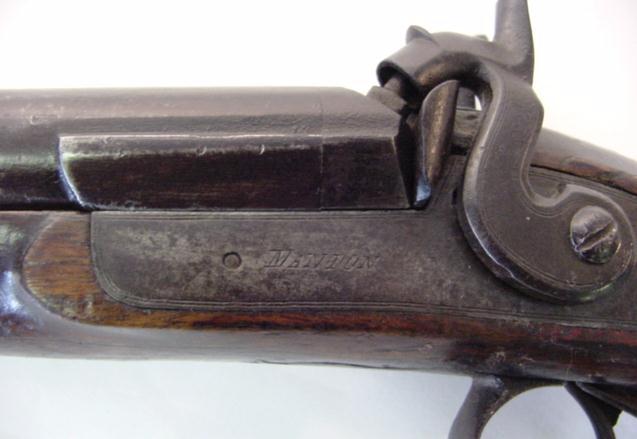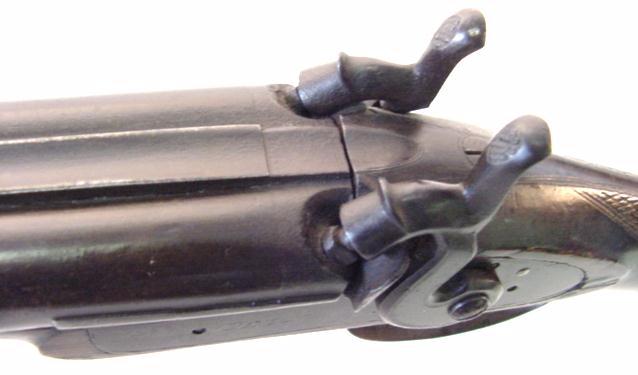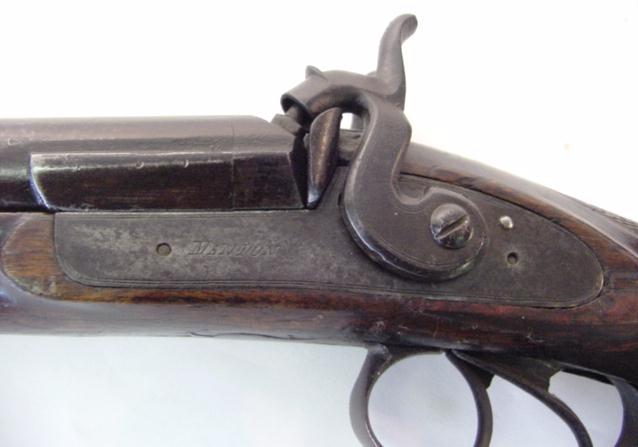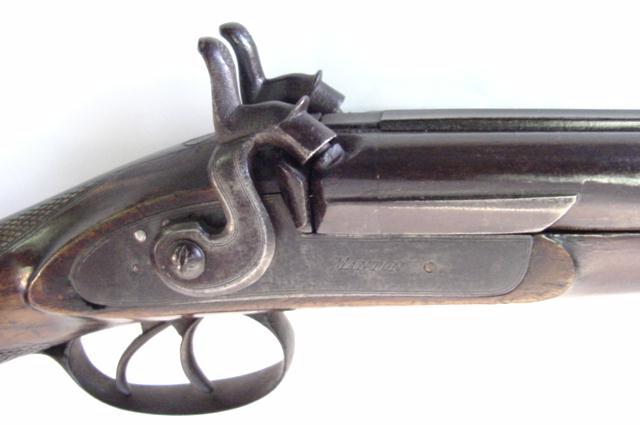 J MANTON SHOTGUN.
DAMASCUS BARRELS.
Marked J. Manton, London.