Charles MOORE, London
(StÝckel: 1820 - 1843)
A pair of high quality percussion pistols, cal. 58 with hair rifling, 10" octagonal Damascus barrel with golden master stamp and address 77. St. James Street St. James, also bar under barrel for weight and holding the ram rod, very different and profusely made percussion lock with platinum vent hole, safety for piston to avoid accidental firing and additional push safety for hammer, half stocked with checkered grips. Additional very unusual cap dispenser marked C. MOORE LONDON 242, an unmarked bullet mold with cutter for a round ball, a two compartment flask, a long rod to unscrew a stuck ball, some additional parts.
Photos "HORST HELD"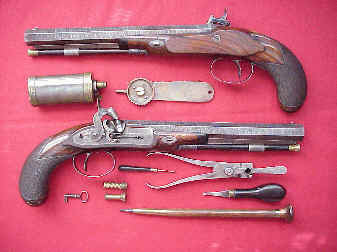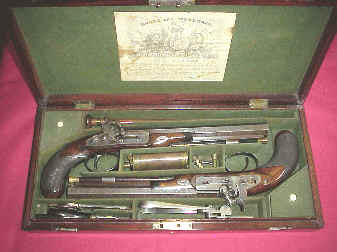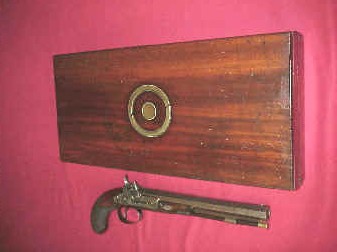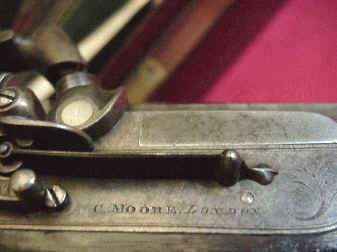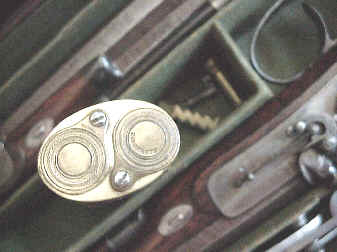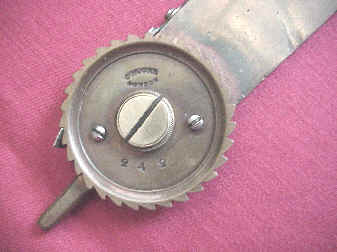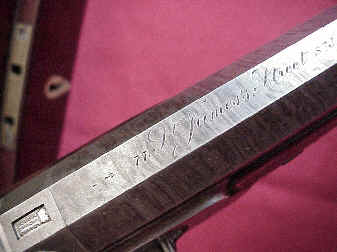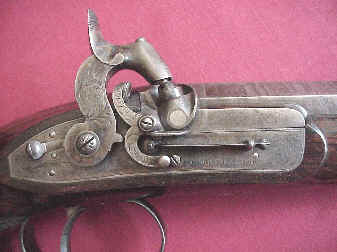 Moore J.P.
Photos "COLLECTORSFIREARMS"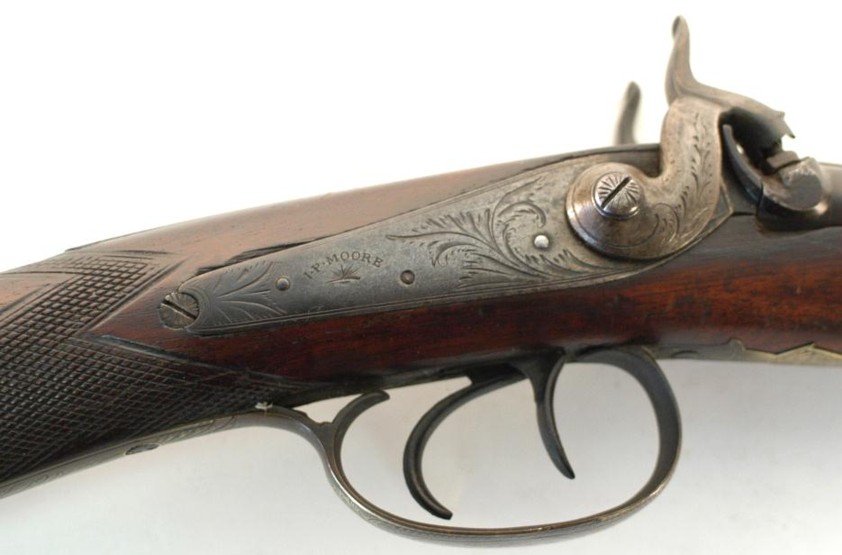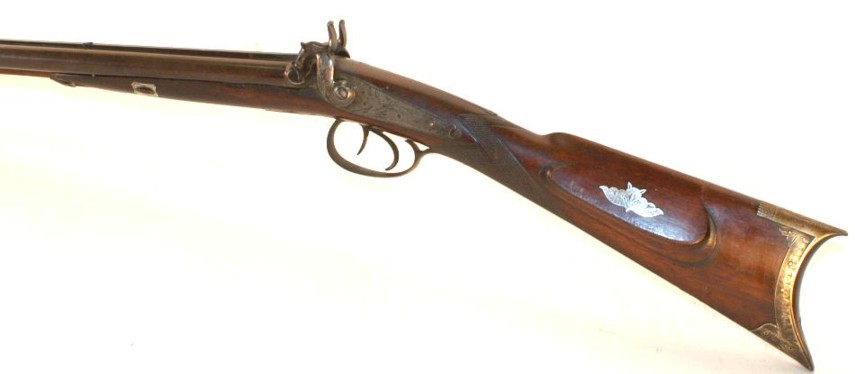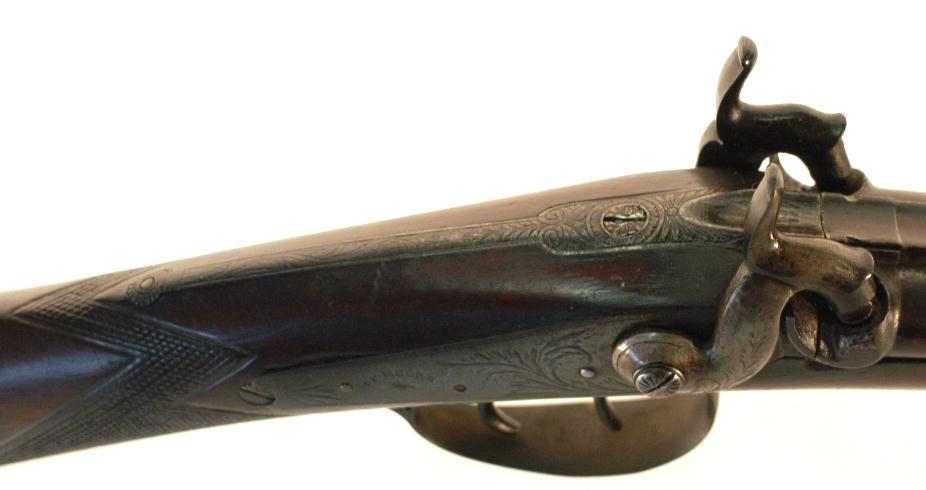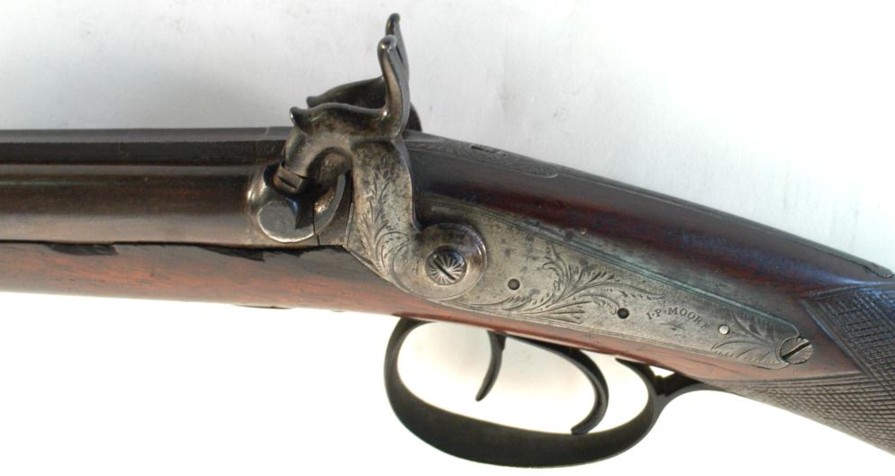 Moore W.M. & Cį
Photos "COLLECTORSFIREARMS"