Henry Nock
Flintlock pocket pistol with spring bajonet made by Nock London.
Collection of Frans v Breugel Rotterdam with my grateful thanks.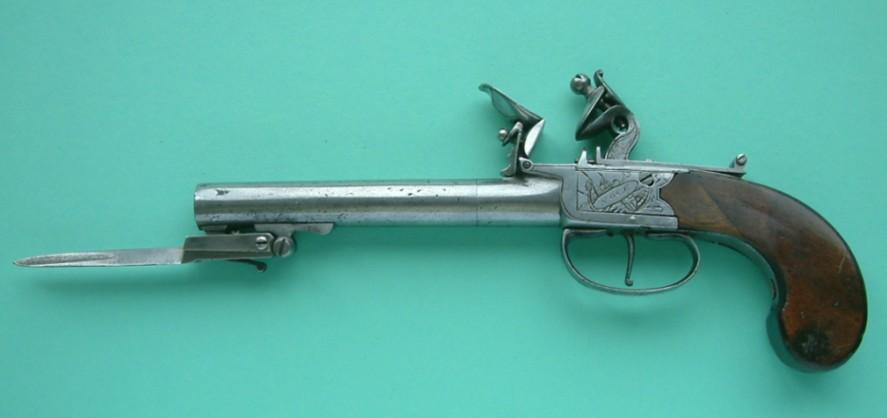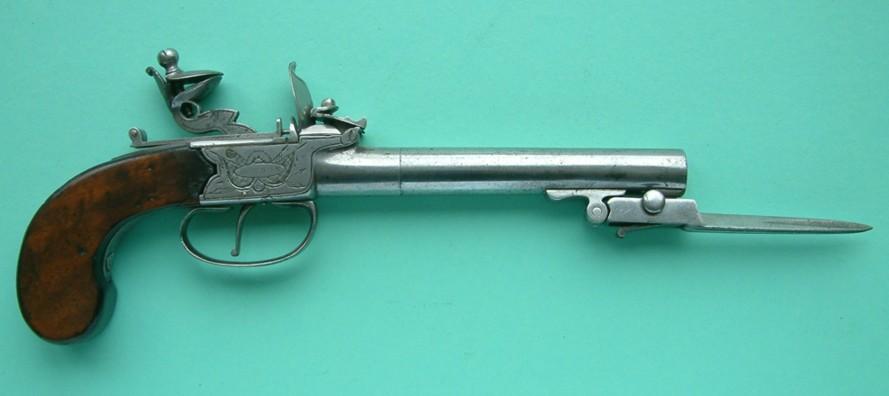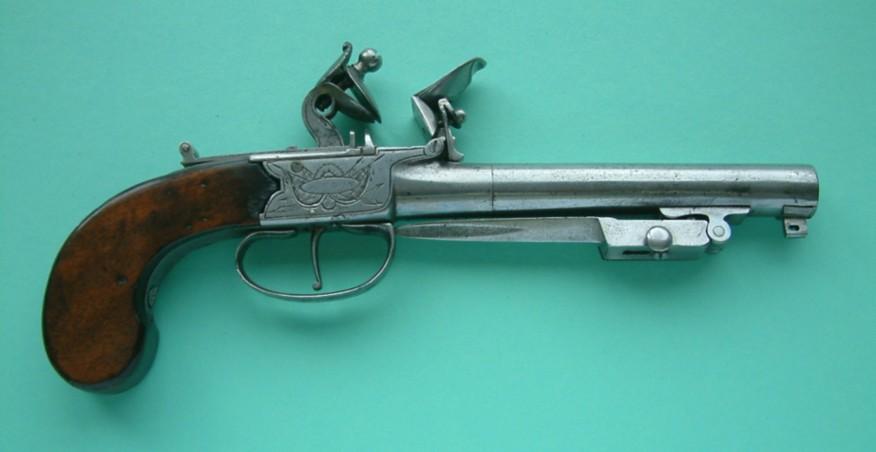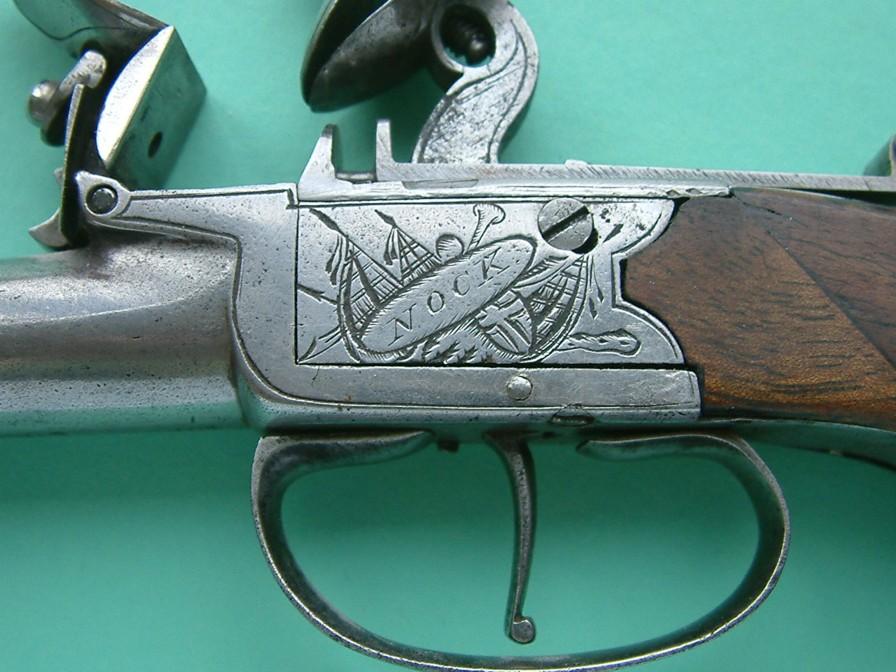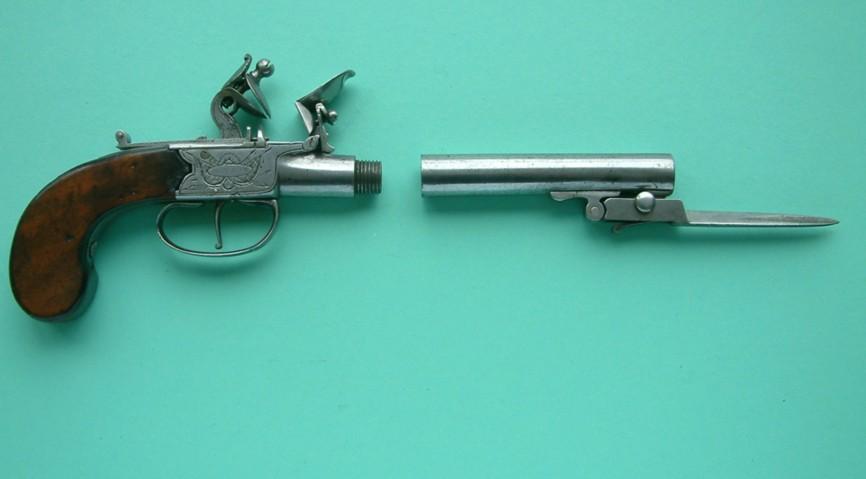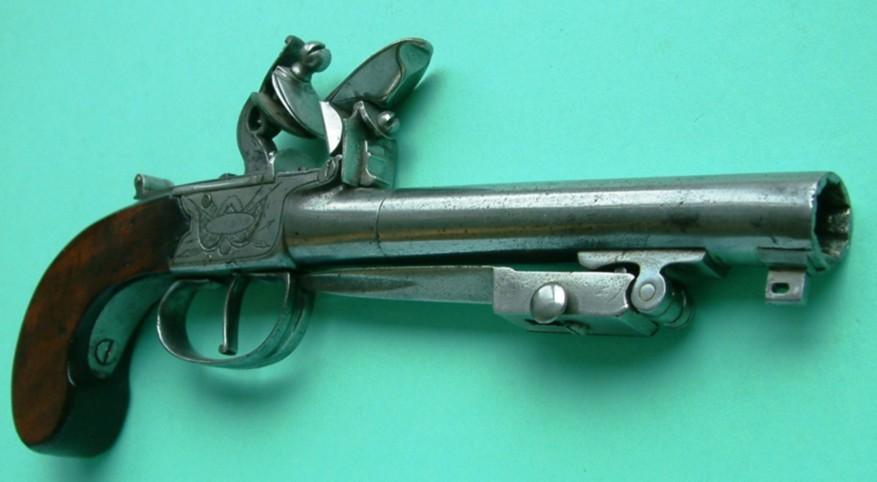 Henry Nock
ANTIQUE FLINTLOCK FOWLER MUSKET BY HENRY NOCK, LONDON 1773 - 1806.
THE STOCK WAS EITHER REPAIRED OR ADDED TO DURING THE PERIOD OF USAGE AND LIKELY COLONY DONE AS THE ADDED PIECES ARE IN NEW ENGLAND CHERRY WOOD.
A LARGE CALIBER OF ABOUT .75 AND HAS A "WEDDING RING" AND TWIN "KEEPER" ABOUT 57" LONG WITH A 40" BARREL, MAKER MARKED AS IS THE LOCK PLATE.
ENGRAVED BRASS, TRIGGER GUARD, RAMROD PIPE & BUTTPLATE, GERMAN SILVER EXCUSSIONS FITTED WITH PEWTER NOSE CAP.
Many thanks to "BARSALOW AUCTION" for the pictures.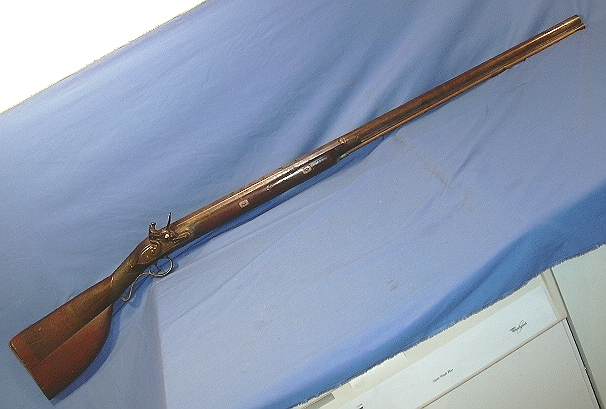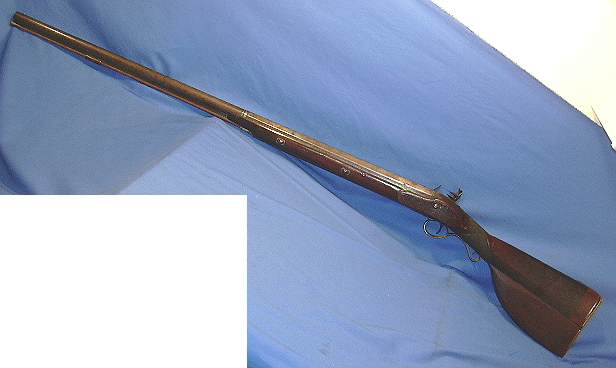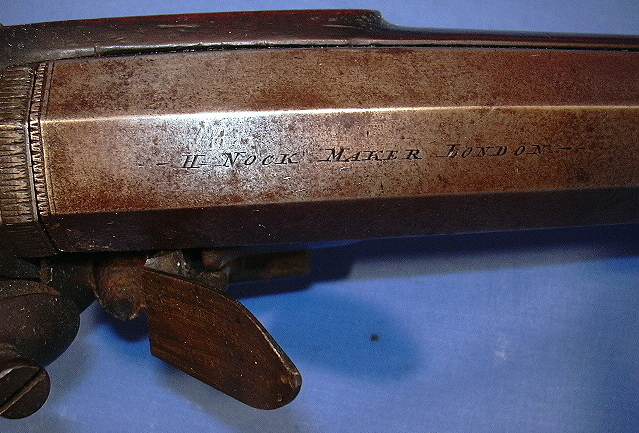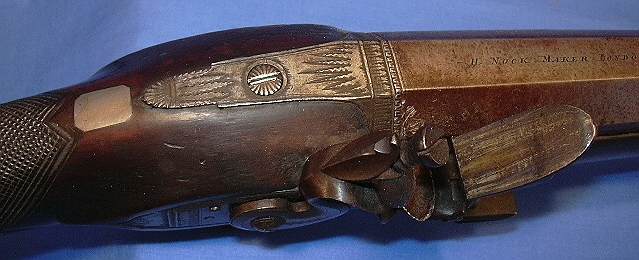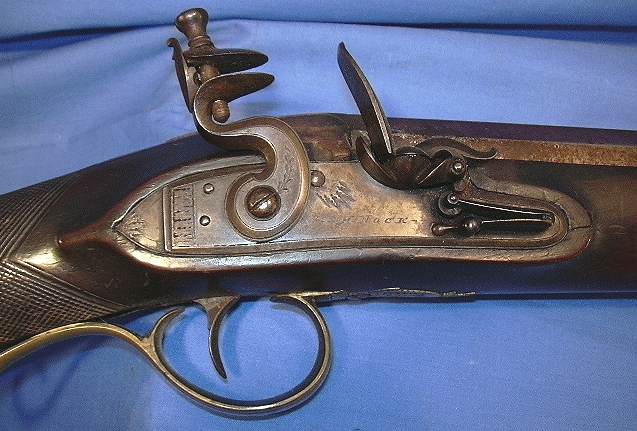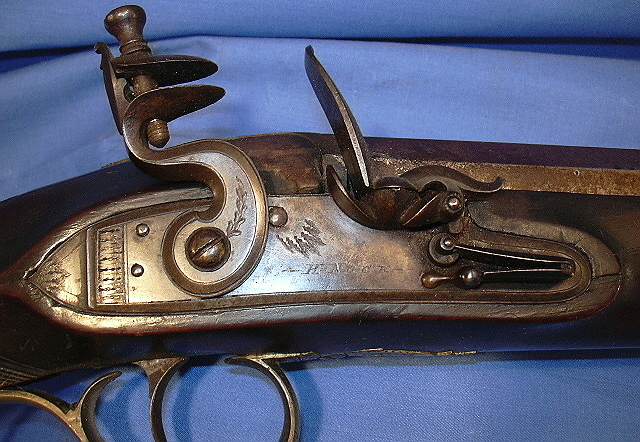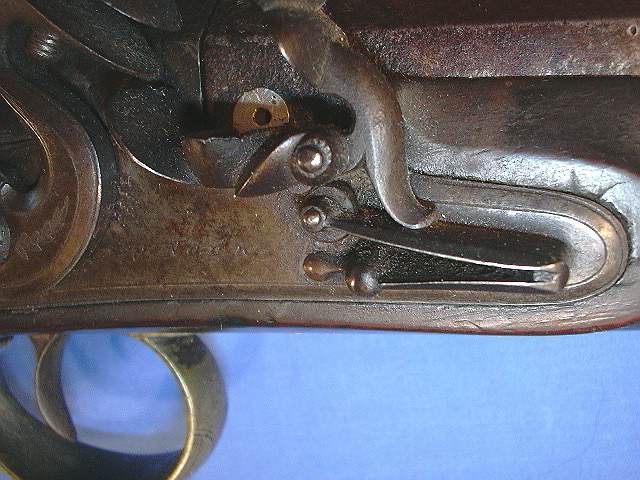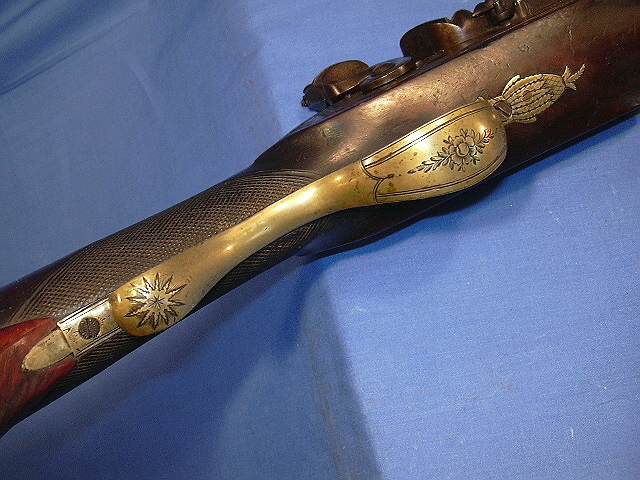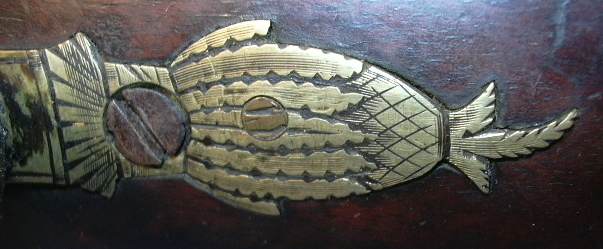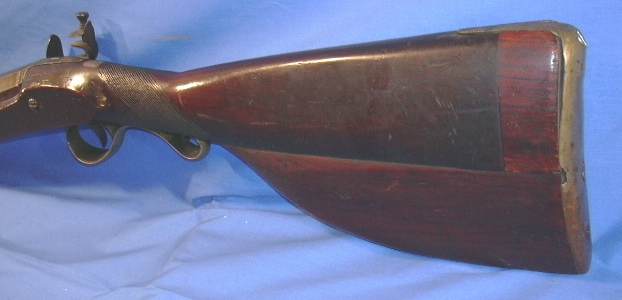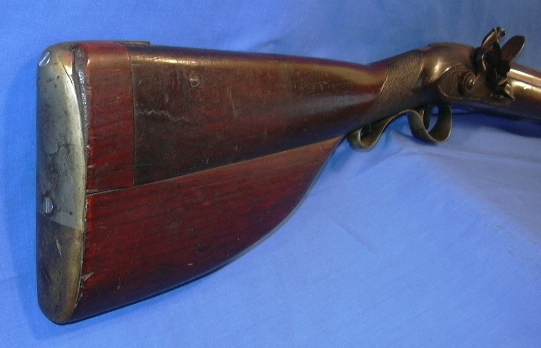 Henry Nock
English Gold-Inlaid Flintlock Magazine Repeating Pistol by Henry Nock for the Russian Market, c. 1800
.49 caliber, 9 3/8-inch part round/part octagonal slightly swamped barrel, the gilt bead front sight set onto a gold-inlaid 8-pointed star.
Mid-section of barrel with shallow flutes and gold-inlaid barbed line detail. Gold banding and floral motifs.
Bottom of barrel marked at breech HN. Russian proofs. Fire-blued finish.
Unique flintlock mechanism based on the "Lorenzoni" principle. Lock, top of frame and side-mounted breech lever gold-inlaid with stars, floral motifs and laurel garlands.
Left side frame panels with herringbone border detail. Top of frame and tang with gold-inlaid arms panoply and floral motifs.
Lock marked: A. Cvphp.
One-piece walnut slab grip with profuse fine silver wire inlay with floral and arms panoplies.