James Purdey & Sons
James Purdey, London, best self-opening sidelock double rifle in .300 H&H Magnum, completed in 1991. Weight: 9 1/2 lbs. Stock dimensions: 14 7/8".
The steel barrels have a quarter ribs with a single fixed 50 yards rear sight and two folding leaves for 100 yards and 200 yards.
Beautifully fashioned hooded ramp front sight with flip-up twilight bead. In addition there are original factory Purdey mounts in the quarter rib for the 1.5-6x42 Schmidt and Bender scope that is engraved and numbered to the gun.
Superb reinforced Purdey self-opening action has a long top tang extending back up and over the comb of the highly figured walnut stock. Purdey hidden third fastener, side clips, bushed firing pins, ejectors, double triggers, and bolted safety.
Stunning full coverage custom bold scroll and bulling game scene engraving flawlessly executed by master engraver, Stephen Kelly.
Figured pistol grip butt stock with raised cheek piece, engraved compartmented grip cap, and leather covered Silver's recoil pad.
Many thanks to "HOFERWAFFEN" for the nice pictures.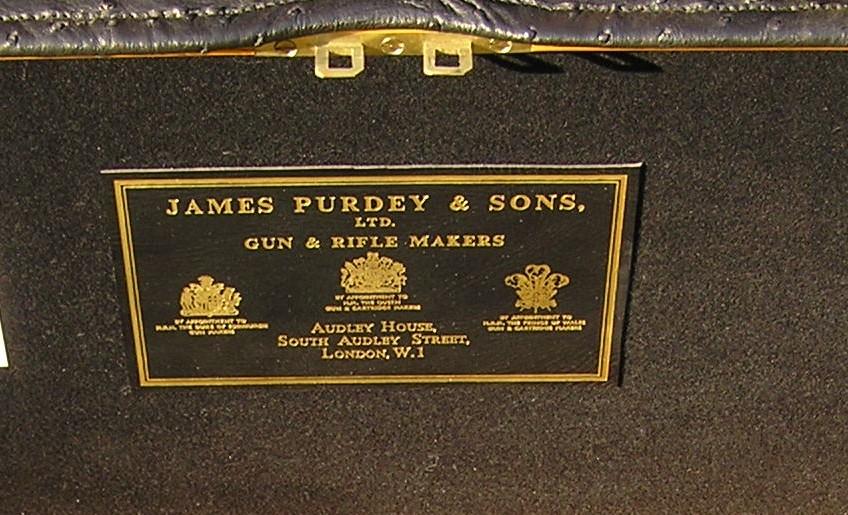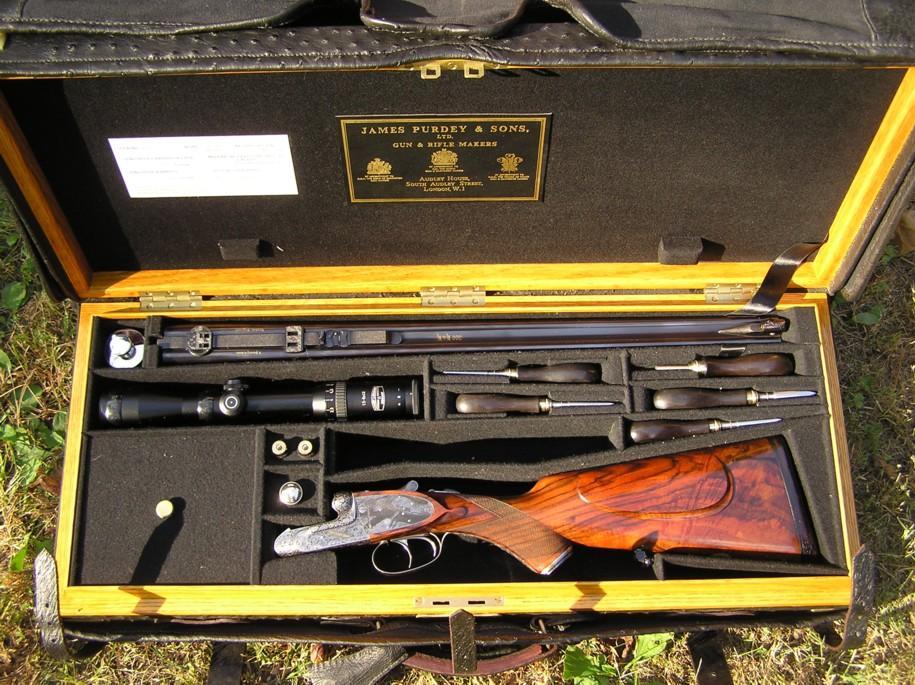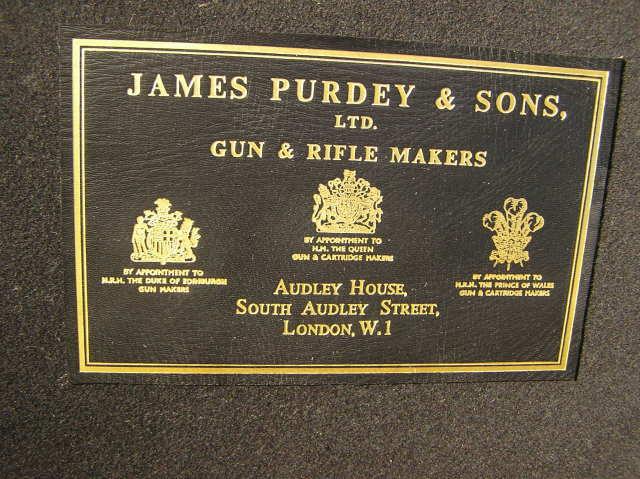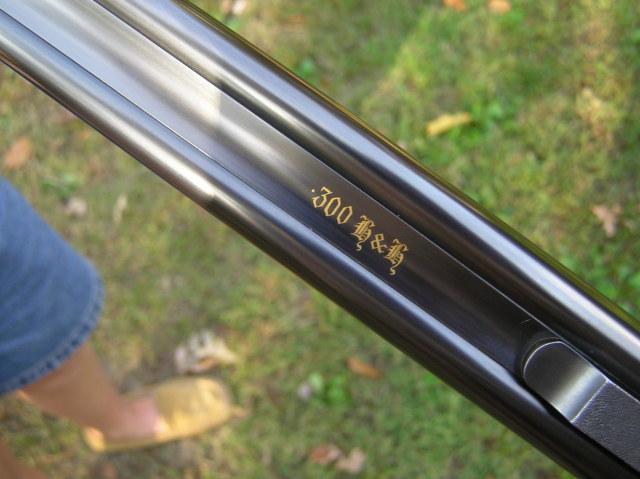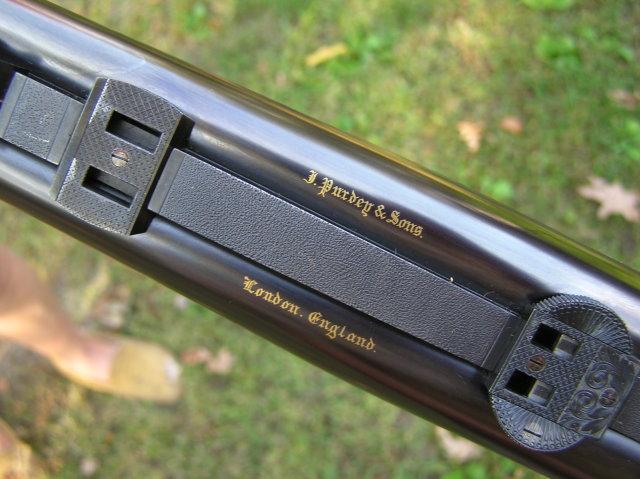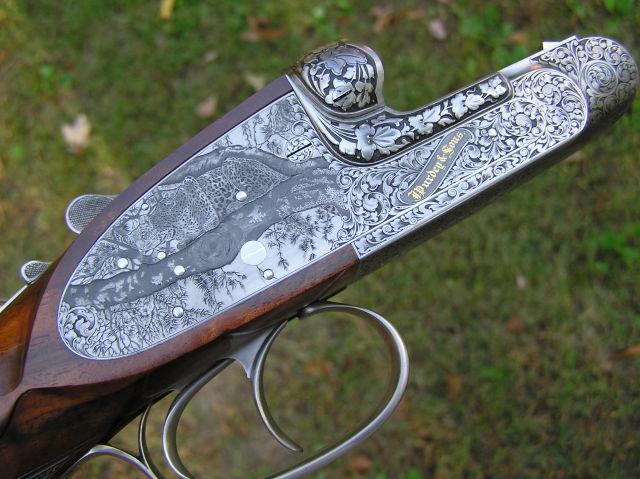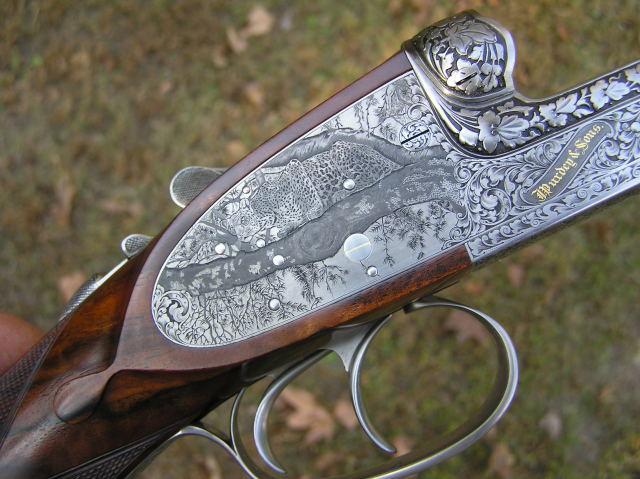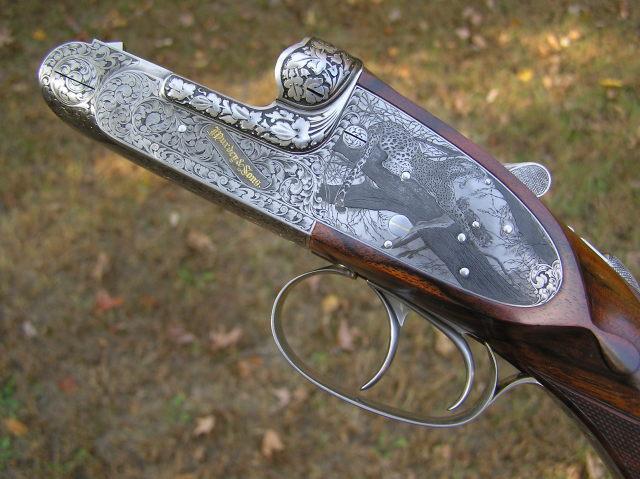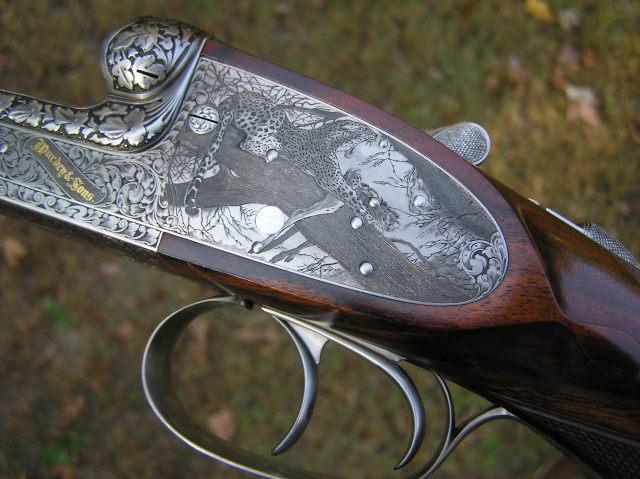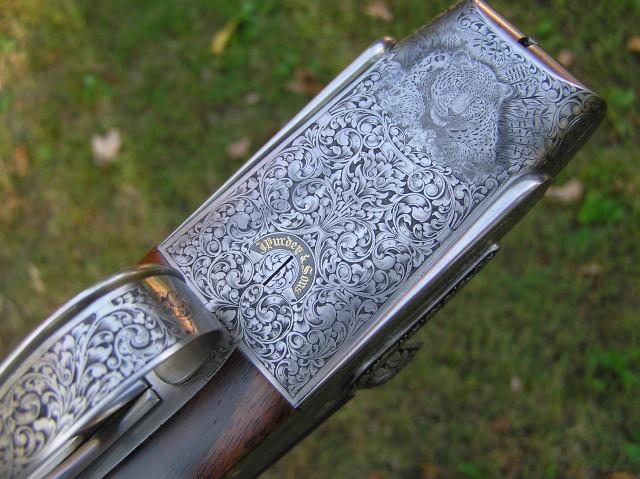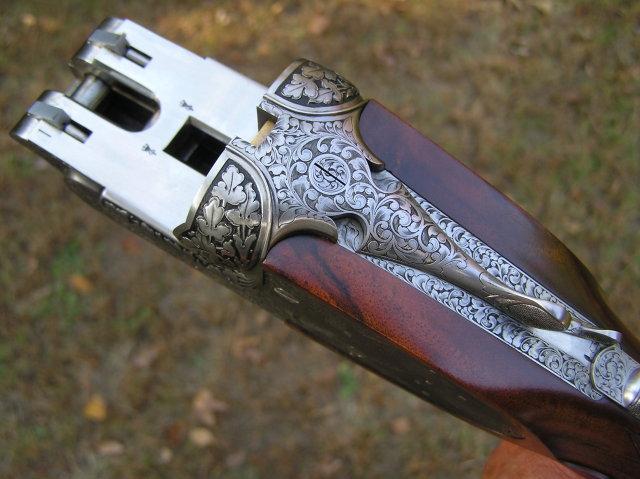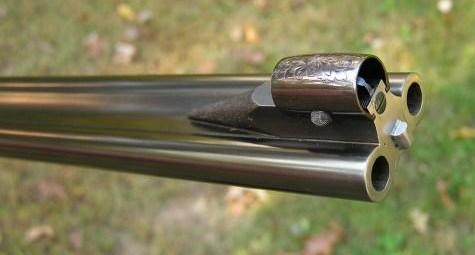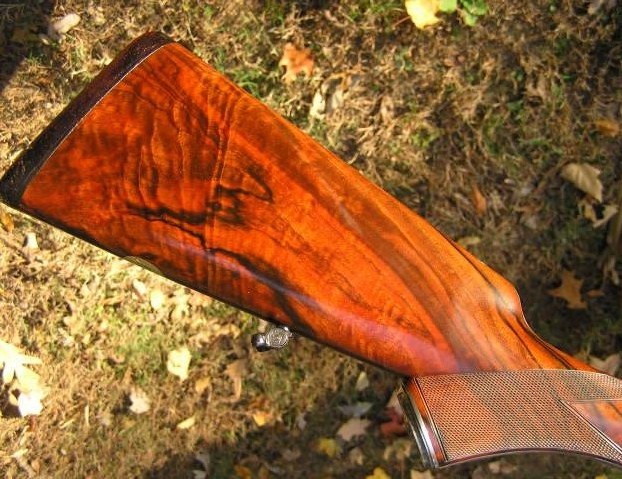 James Purdey and Sons
James Purdey, London, extremely rare .410gauge best round body self-opening sidelock ejector game gun completed in 1979.
Beautifully rounded and contoured self-opening action body with ejectors, auto safety, bushed firing pins, and double triggers. Absolutely stunningly figured exhibition grade straight grip walnut butt stock with checkered butt and matching splinter forend. Original maker's leather case and canvas outer with original Purdey labels and accessories.
Many thanks to "HOFERWAFFEN" for the nice pictures.