Reilly
Here an example of weapon of Reilly.
It is about a pistol of shooting of the Leclerc type; either it was manufactured by Reilly himself, or it was marketed by its care, in any case after 1886 since the patent of this type of weapon is of this date according to your data.
Its characteristics:
- Length: 31 cm
- Gauges: 6 mm smooth Flobert, but a cartridge of 22 does not float in the room whereas the ball floats in the gun; the room is almost non-existent and conical, also one 22 long can be barrack room: would it have been rebored?
- Marking on the top of gun: "Reilly. New Oxford St, London".
- Marking under the gun: HC and 36 (the 36 is also found on the rocker); to note that the mark in half-moon is a depression due to an old contact with the screw within the competence of bolt.
- stick banana in drowning
- Part of inch out of copper nickel zinc alloy
Gilles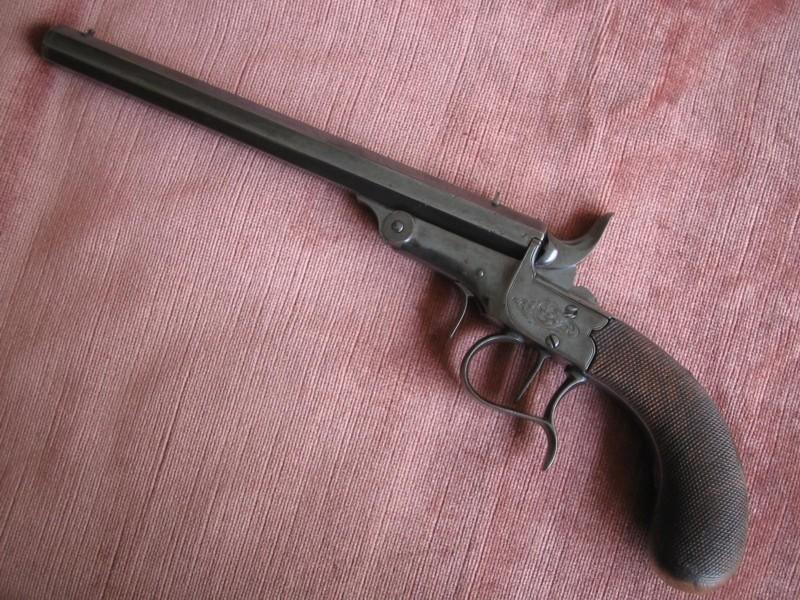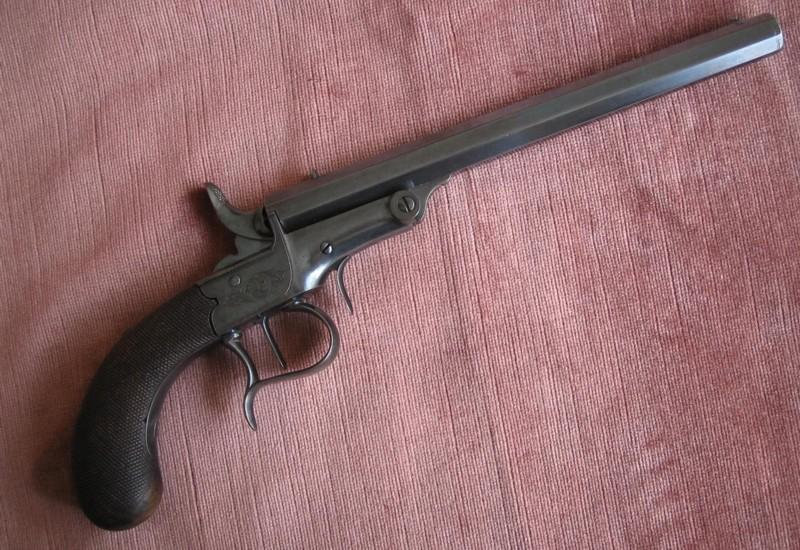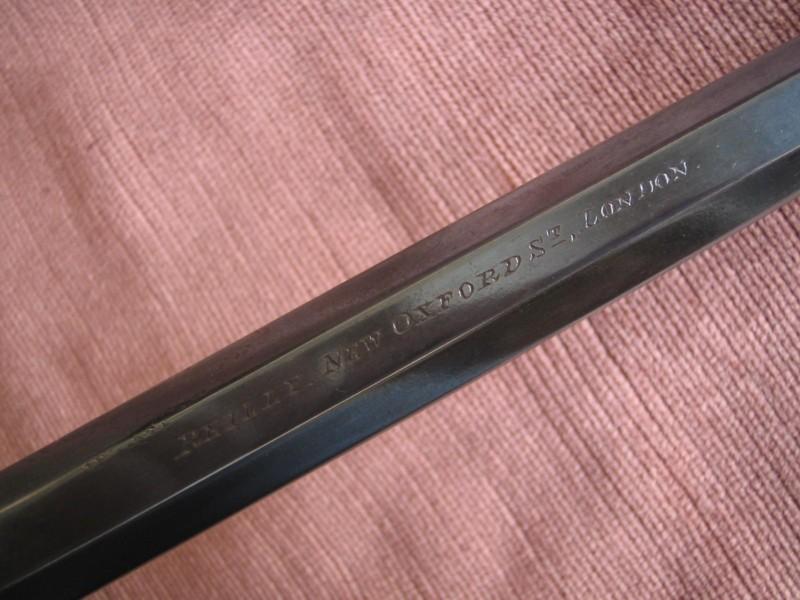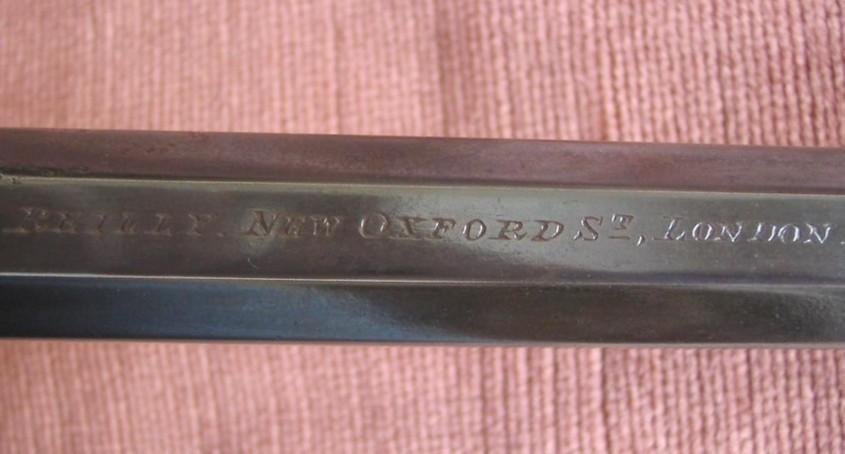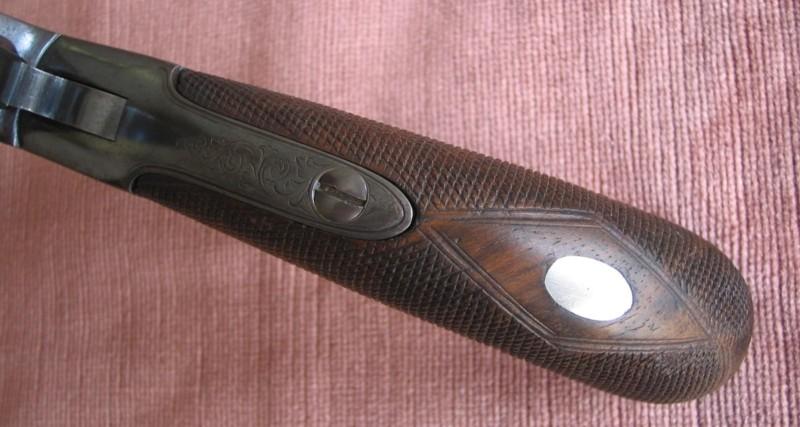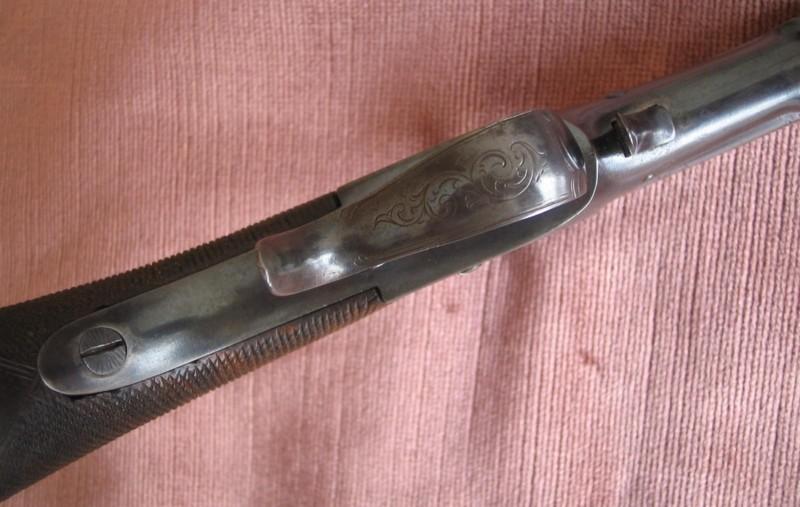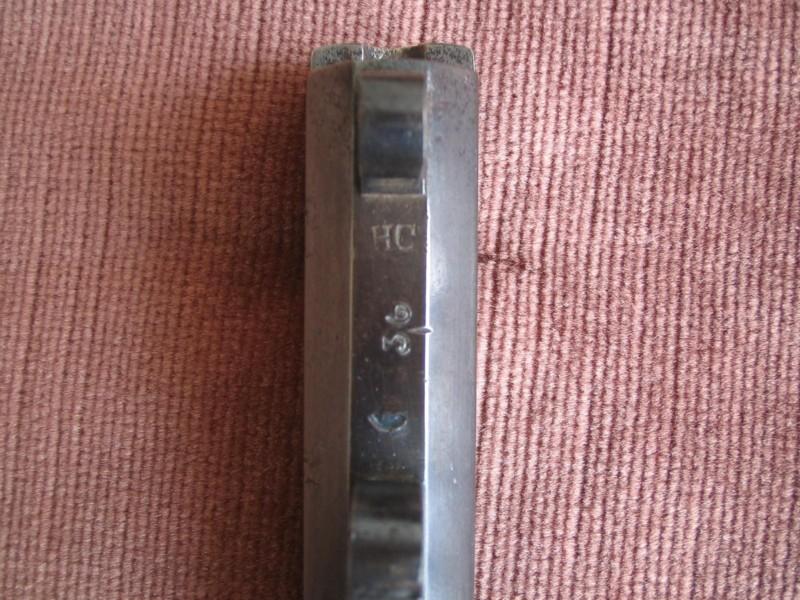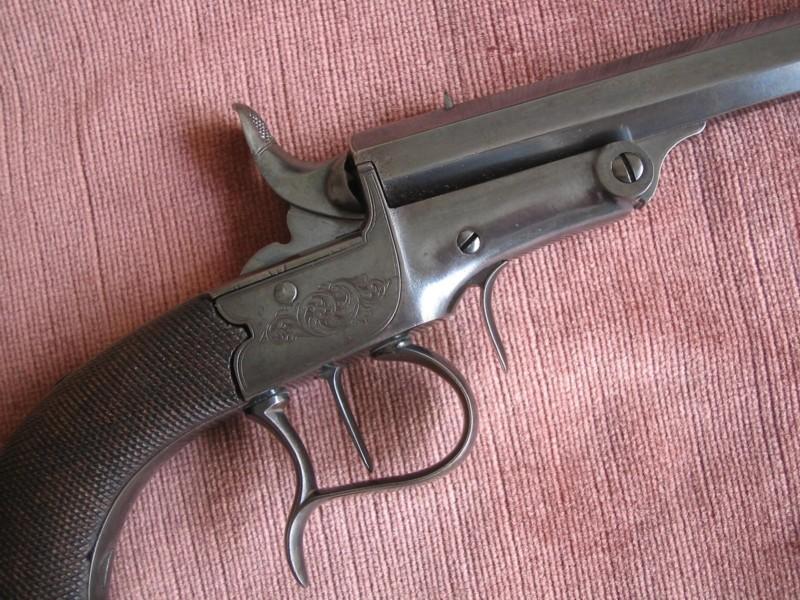 Reilly
Fine Pair of Engraved and Silver-Inlaid Small English Boxlock Percussion Muff Pistols by Reilly, c. 1840
.22 caliber, 1 1/16th-inch blued round screwbarrels. Floral-engraved silver frames marked: Reilly/London. British proofs. Engraved screws. Fire-blued hammers. Folding triggers. Bag-shaped one-piece walnut grips profusely inlaid with silver wire floral and leafy meander.