Ryan & Watson
Pistol with two barrels superimposed with cylinder to rotary chimney.
System called "to forced ball", because the ball was placed while removing the barrel, one thus avoided thus the "wind" of the barrel at the time of the firing since one was not to push the ball over the entire length of the barrel and to deform it.
Collection of Frans v Breugel Rotterdam with my grateful thanks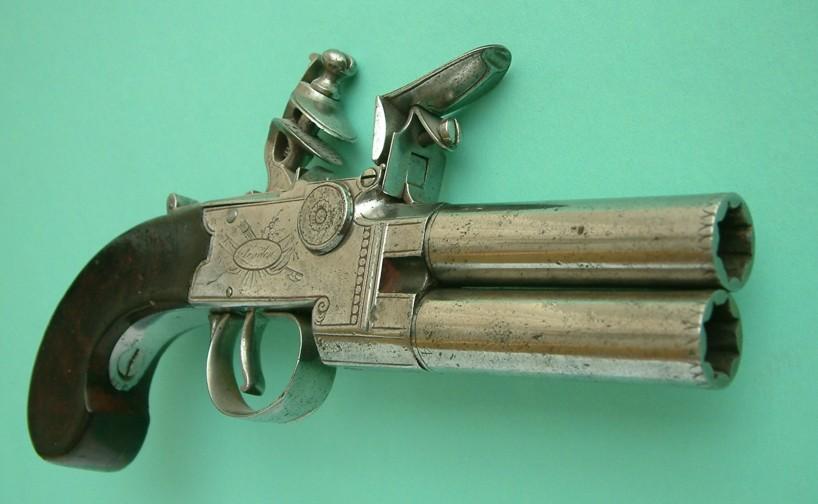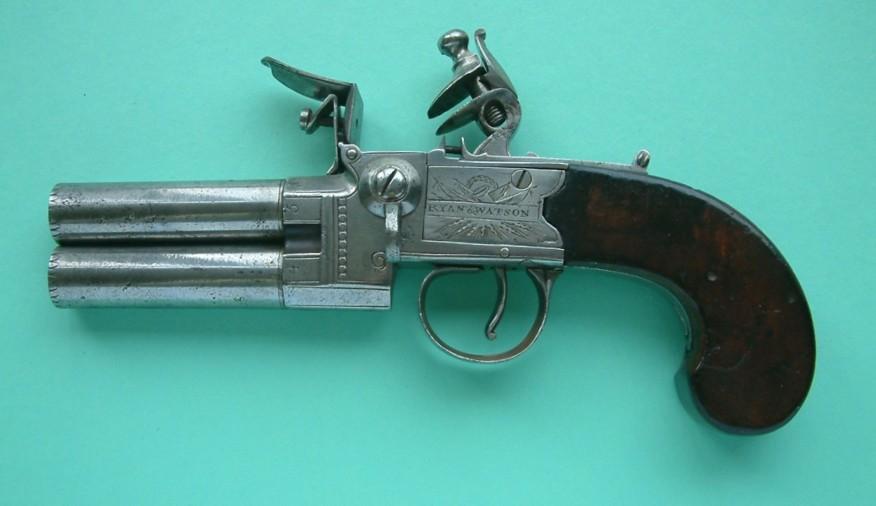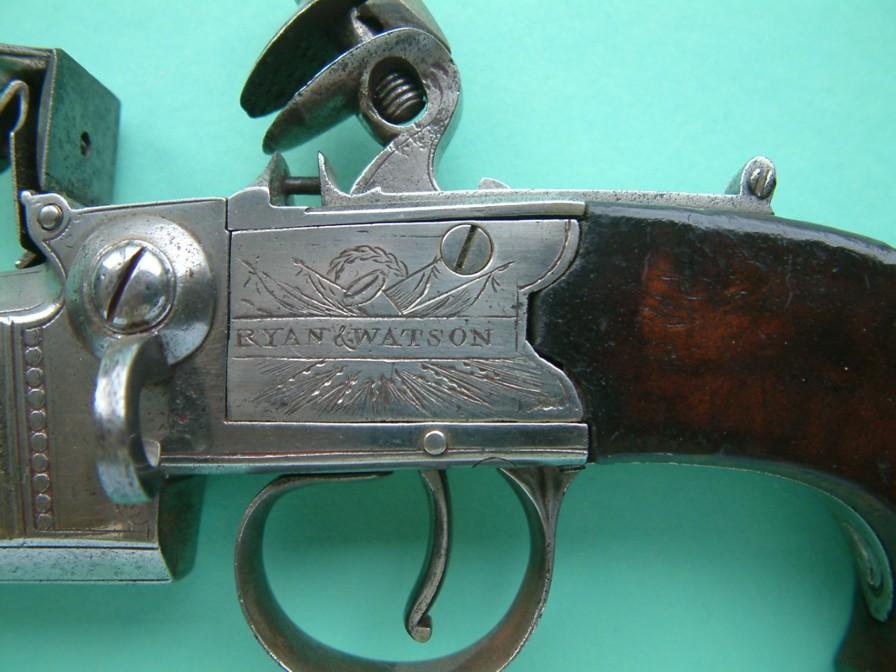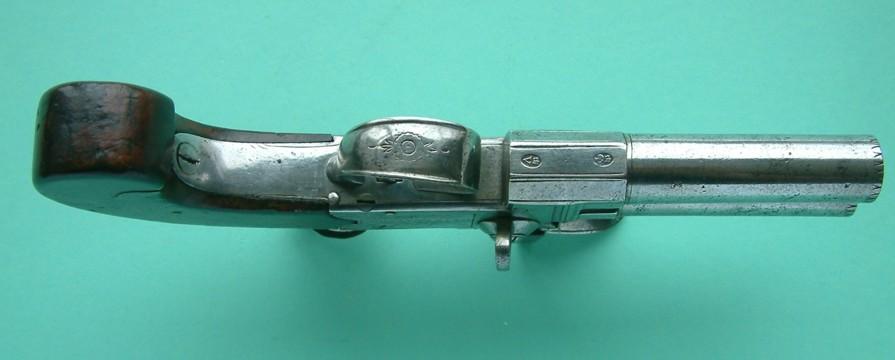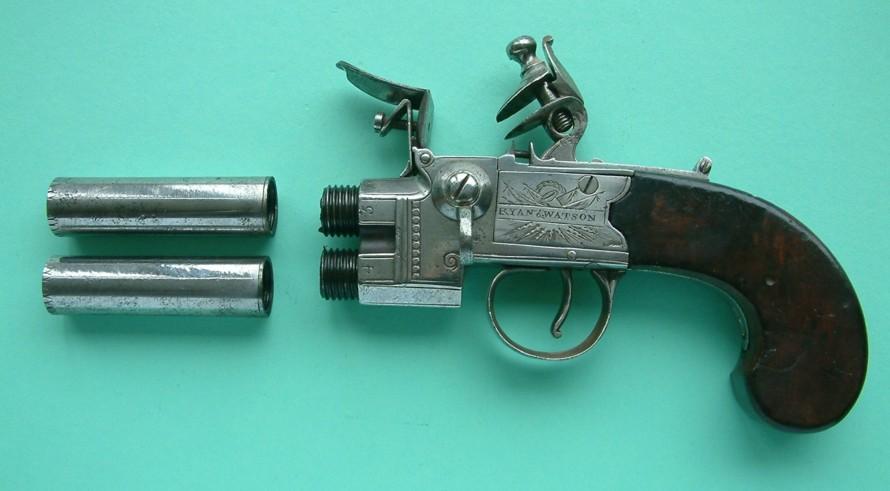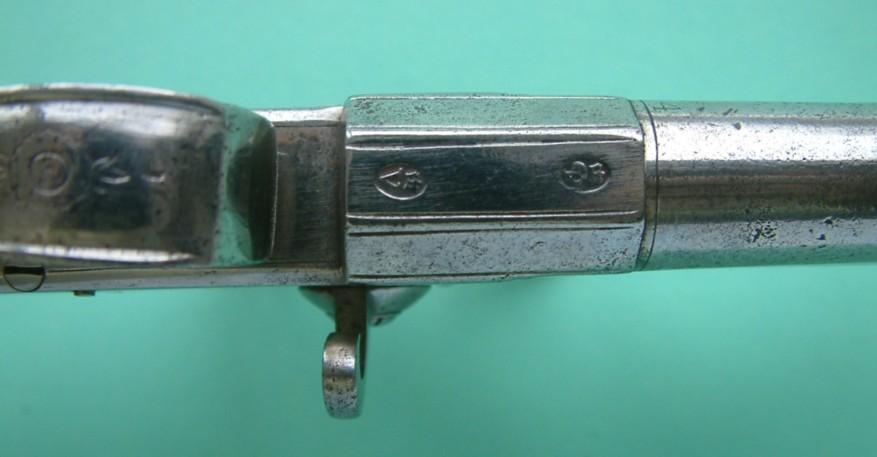 Ryan & Watson
English Flintlock Brass Barrel Blunderbuss by Ryan & Watson, with Folding Bayonet.:
Flared muzzle measuring 1 1/4". Steel lock inscribed "Ryan & Watson". 15 5/8" stepped down brass barrel marked LONDON.
British proofmarks at breech.
Cannon muzzle, the bottom mounted with folding steel bayonet.
Light engraving to brass mounts and barrel.
Bayonet secured by catch at brass fore-end cap, actuated by device forward of brass trigger guard.
Brass butt plate.
Chequered walnut stock.
Many thanks to "CWSLAGLEANTIQUES" for the photos.