Smith
English Box Lock flint by Smith with barrel spanner.
Photos de "COLLECTORSFIREARMS"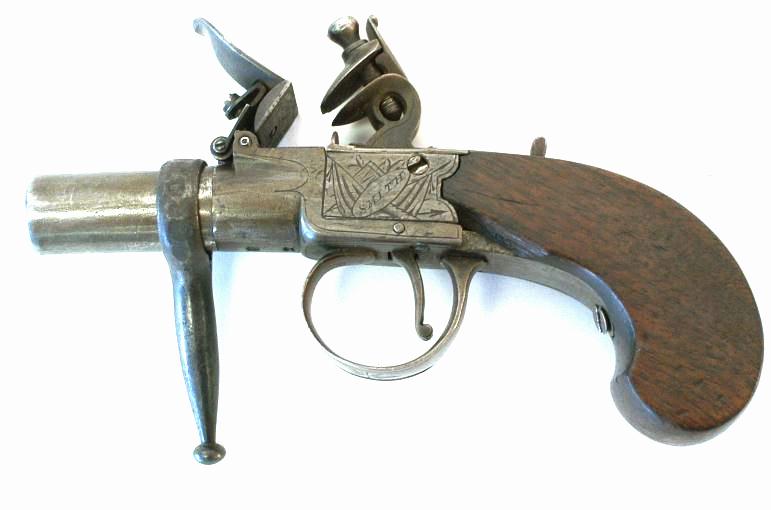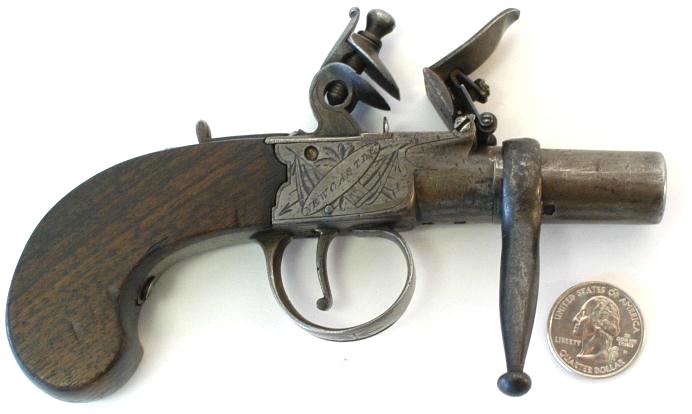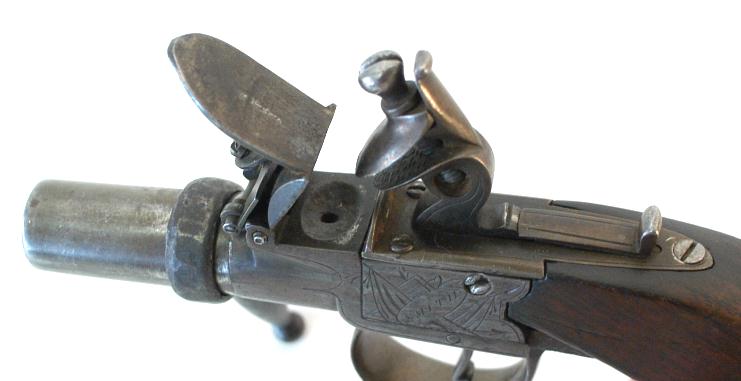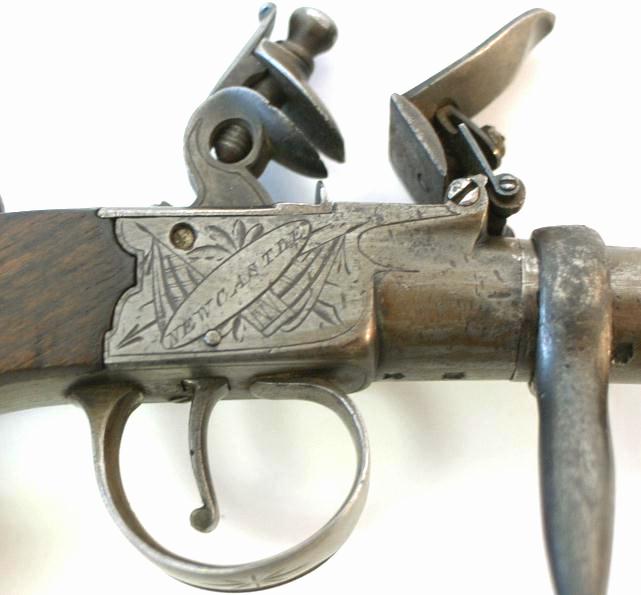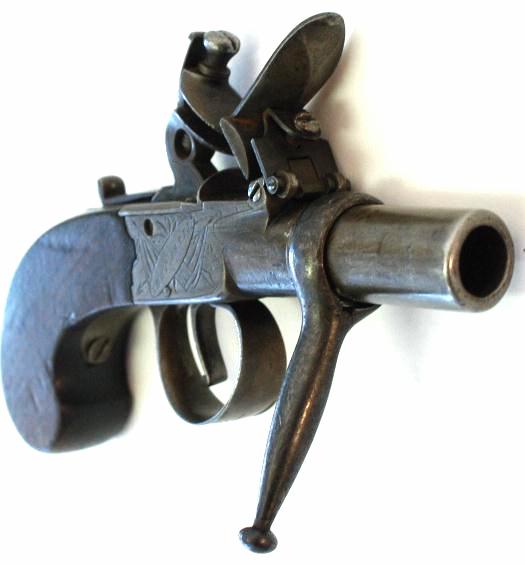 Smith (But is it the same ?)
English Flintlock Pistol Marked Smith
NSN, 56 cal., 4 inch round bbl., brown finish, and walnut grips. English flintlock pocket pistol with gold inlaid Damascus barrel. The barrel has a Damascus finish and is decorated with a gold band inlaid at the breech.
The wedge-fastened walnut stock has a single iron ramrod pipe, chequered grips and a German silver escutcheon inlaid behind the tang.
The lock is fitted with a sliding safety and is decorated with floral engraving.
The maker's name, "SMITH" is engraved ahead of the hammer.
The iron trigger guard has a pineapple shaped finial and is decorated with engravings of military trophies.
The ramrod is wood with a flared brass tip.