Tranter 3rd model
The Tranter revolvers are derived from Adams.
Tranter manufactured revolver Adams since 1851.
He patented its system of double trigger in 1853 as well as the lever of loading.
It is necessary to be use 2 fingers.
The major one makes turn the cylinder and arms the hammer, and then we can shoot with the index.
The calibre is .442 " or 54 Bore (54 balls in a pound).
Cylinder 5 shot to percussion.
This revolver was used during the American Civil War and the war of 1870.
Many thanks to Jacques for the nice pictures and technical details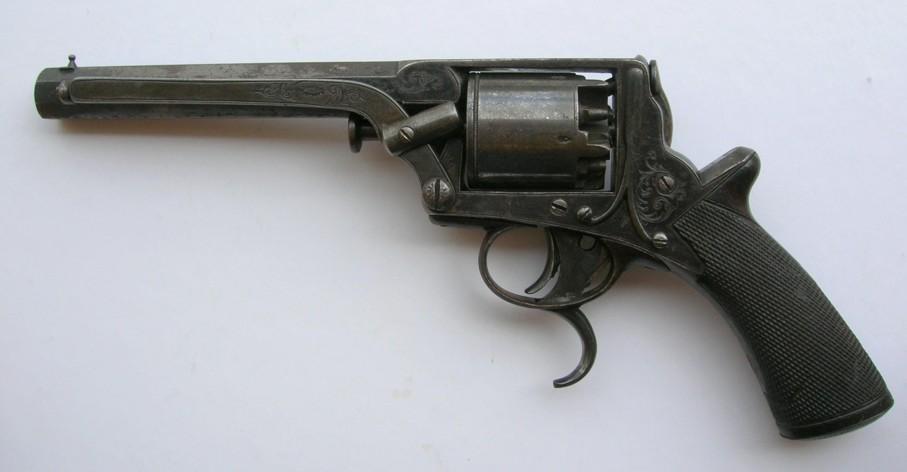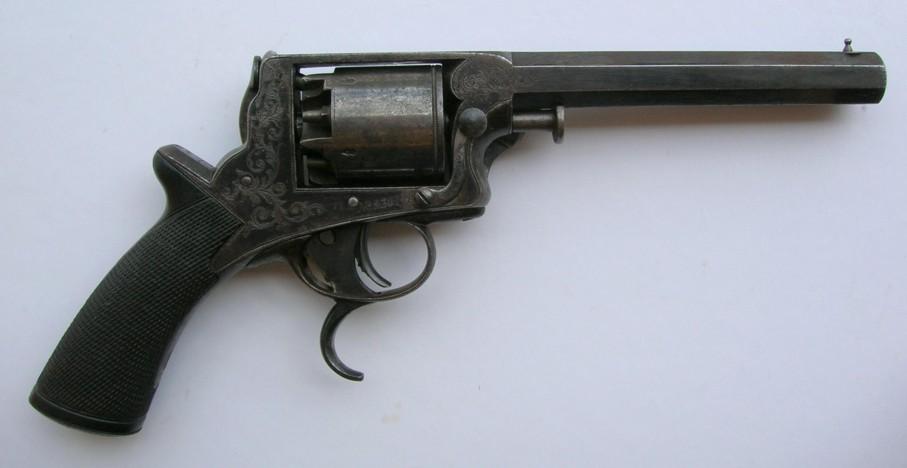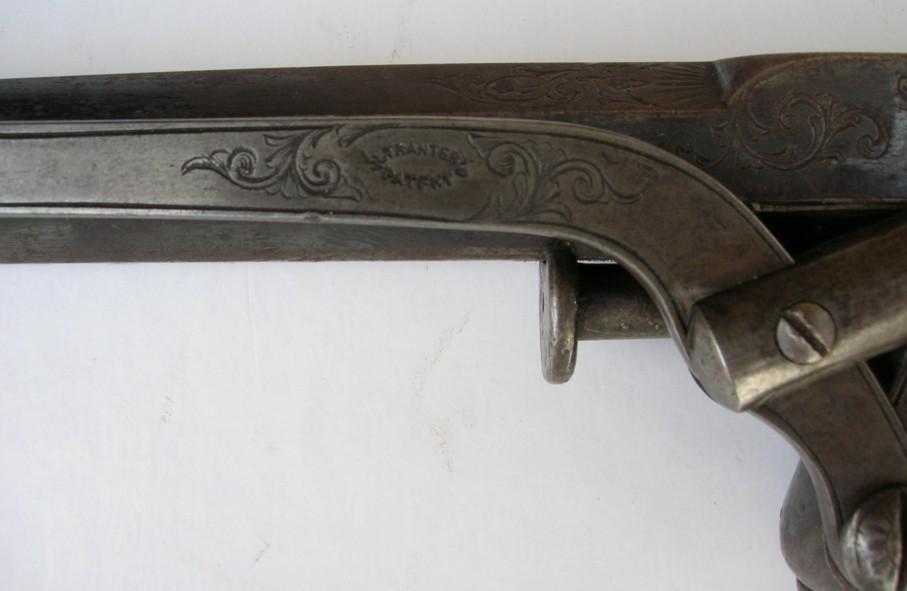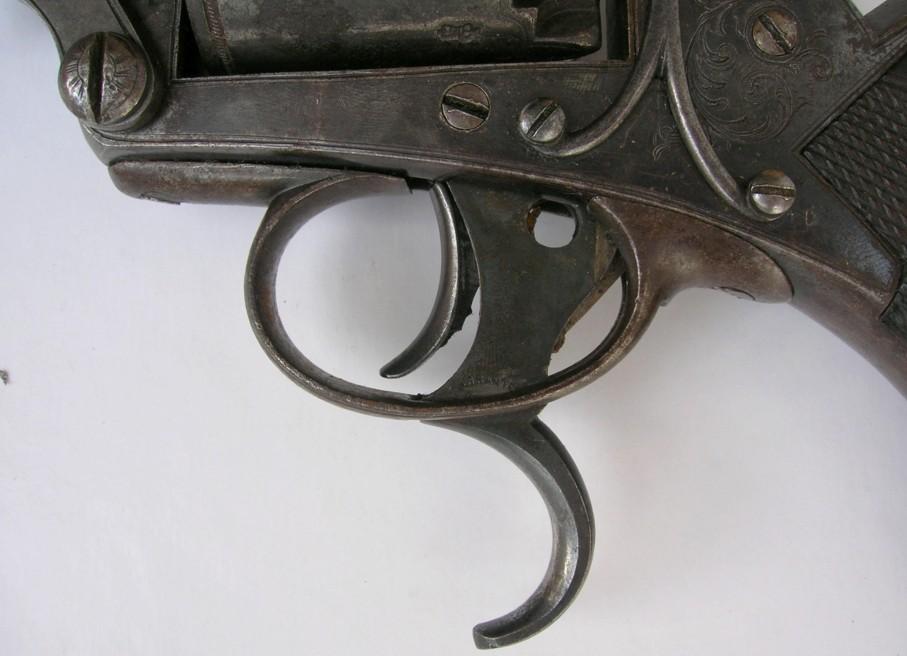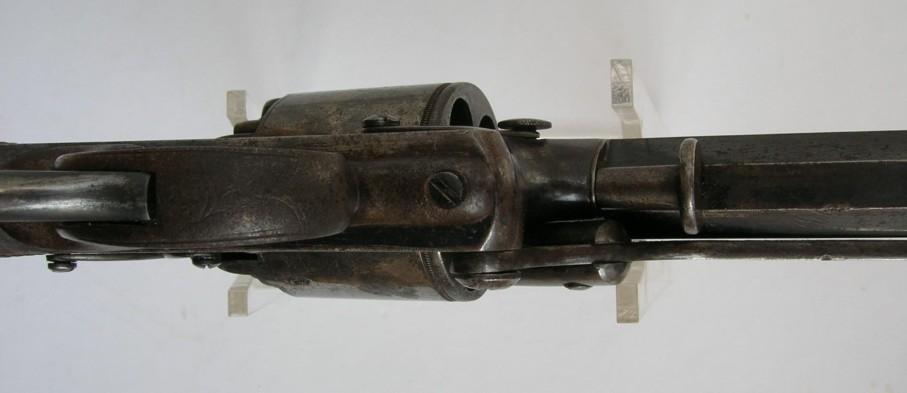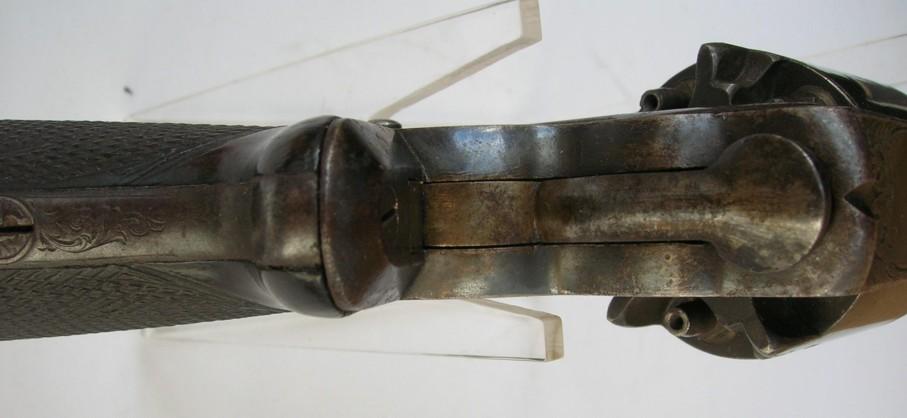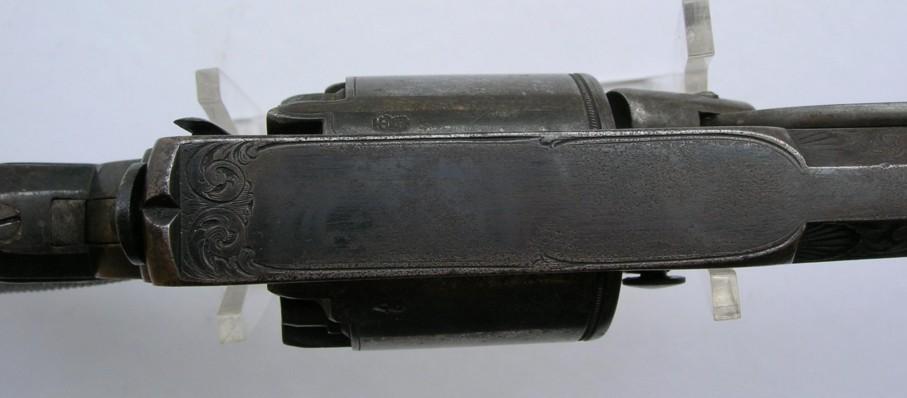 Tranter
Here is a fairly well-preserved Tranter 1868, I think it is chambered for the 455.
Serial #52210, barrel 203mm, overall length 343mm
Richard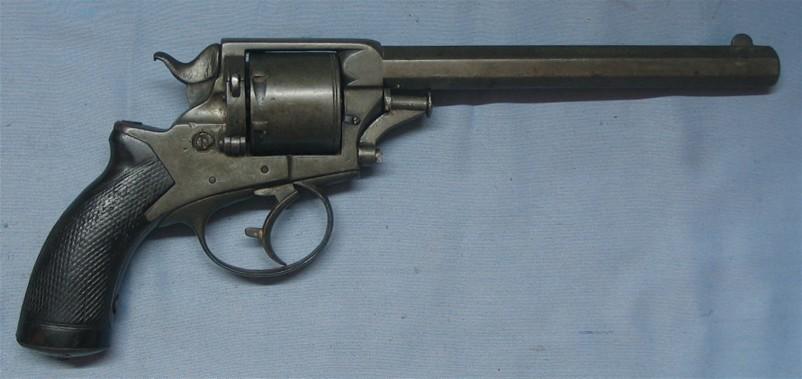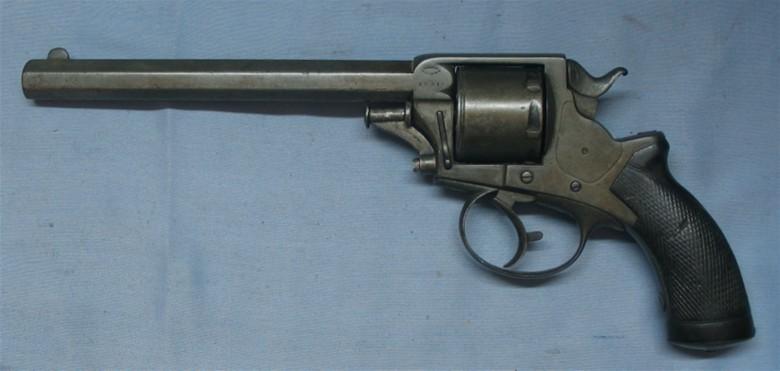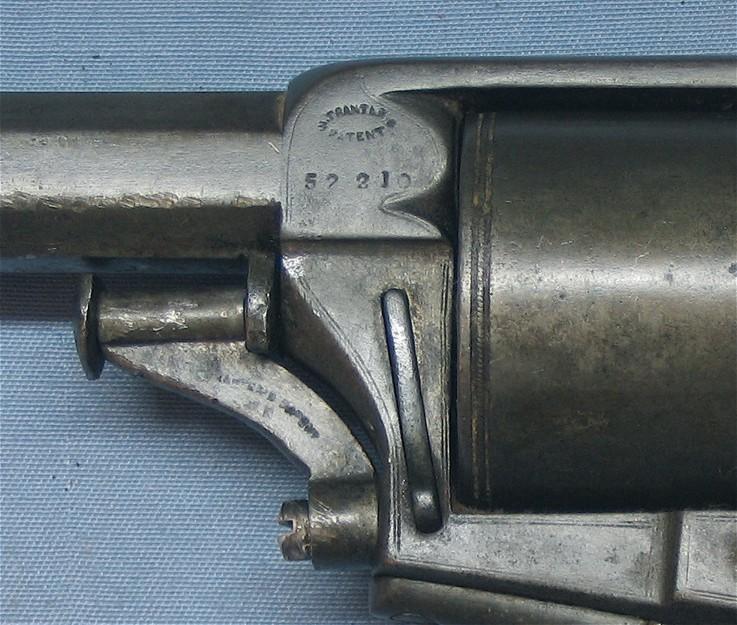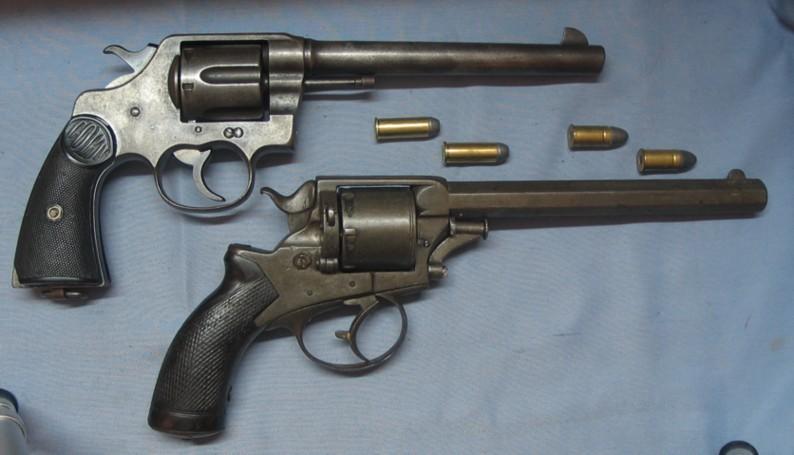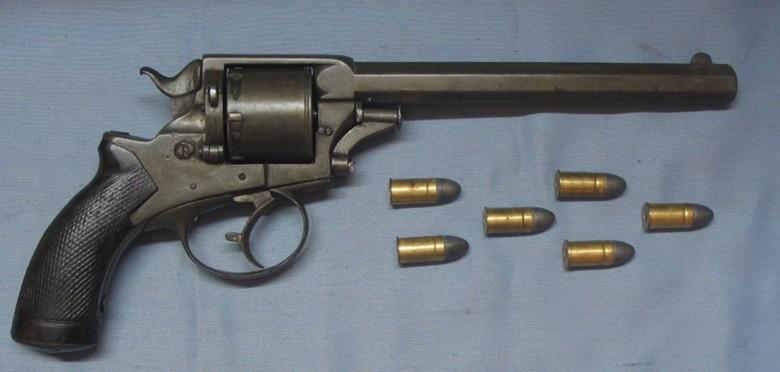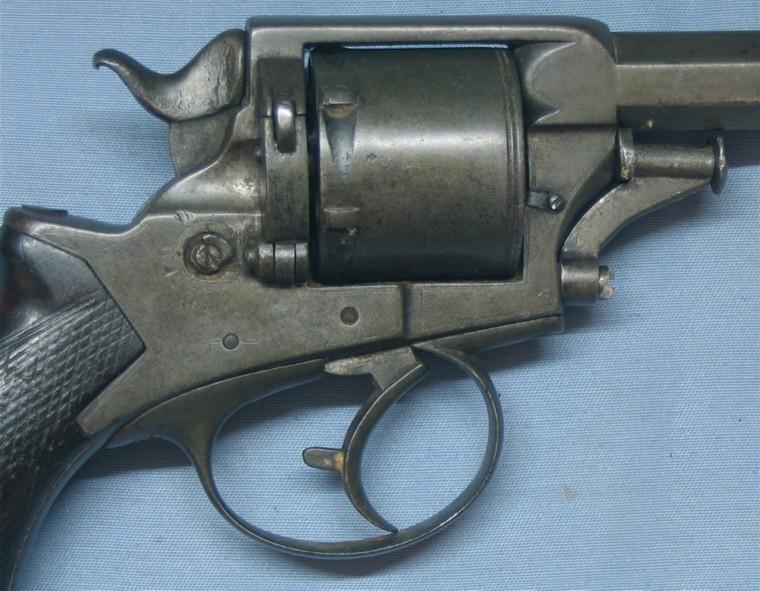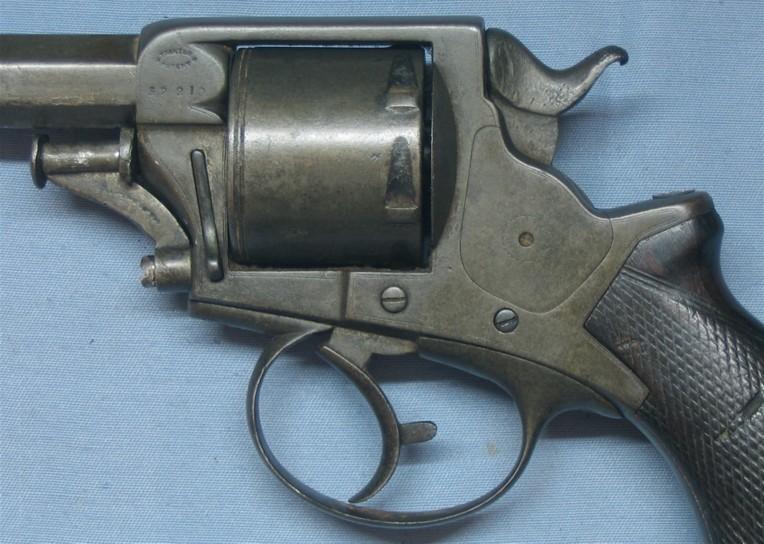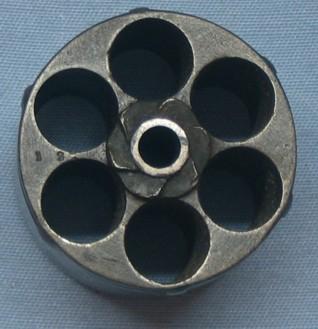 Tranter
Tranter, cal. 44, revolver has famous percussion, double action, double trigger. In theory it is an Adams revolver, but adapted by Tranter in double action, Tranter way.
Patented for device of loading in 1853, No 2921 on December 16, and for the double trigger 1853 No 212 on January 28.
Mark distributor on the carcass, B Cogswell 224 Strand London.
tBert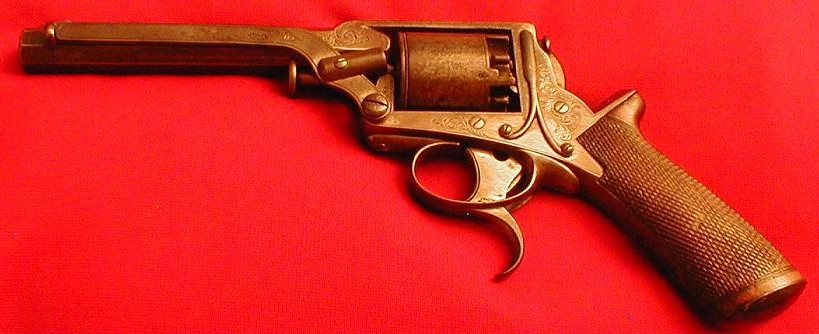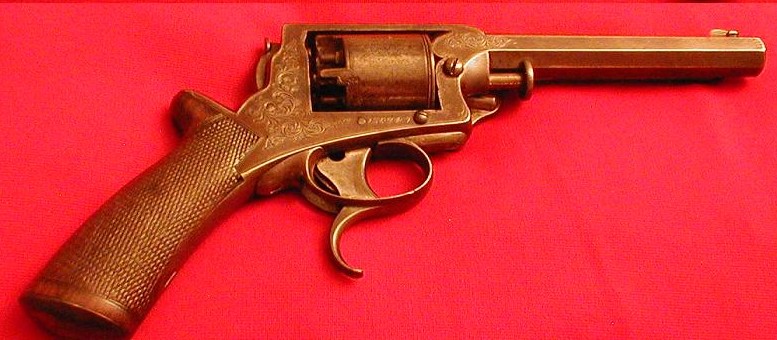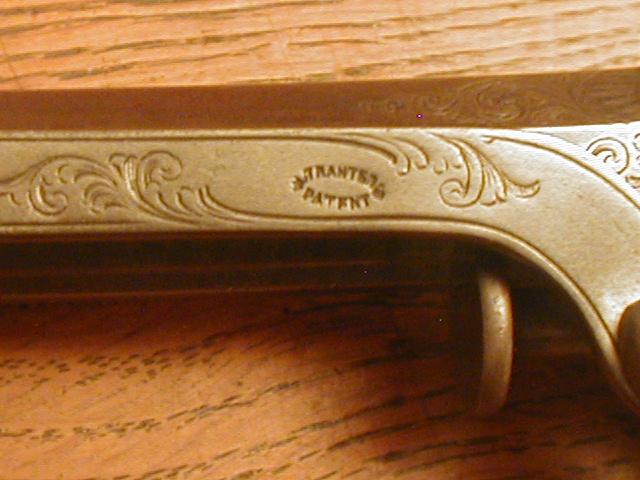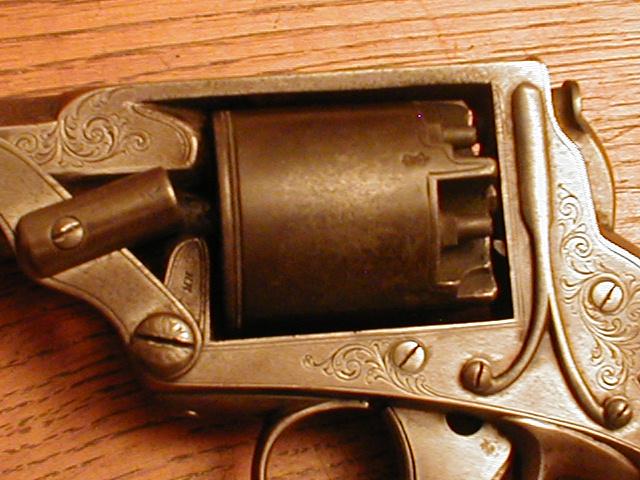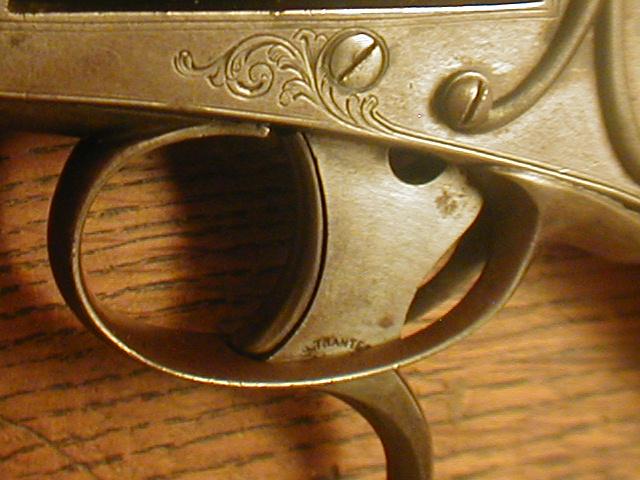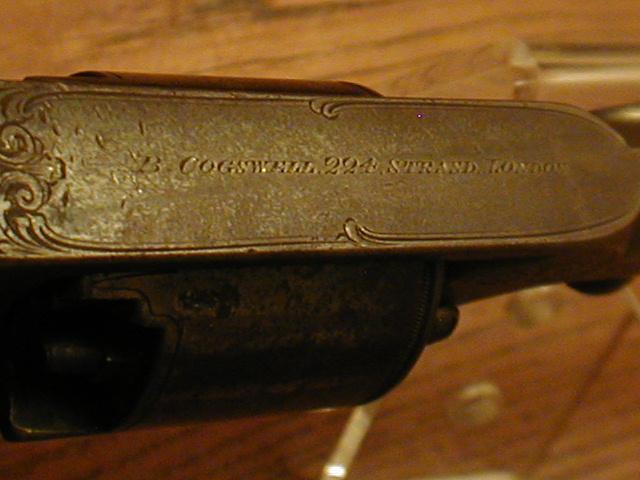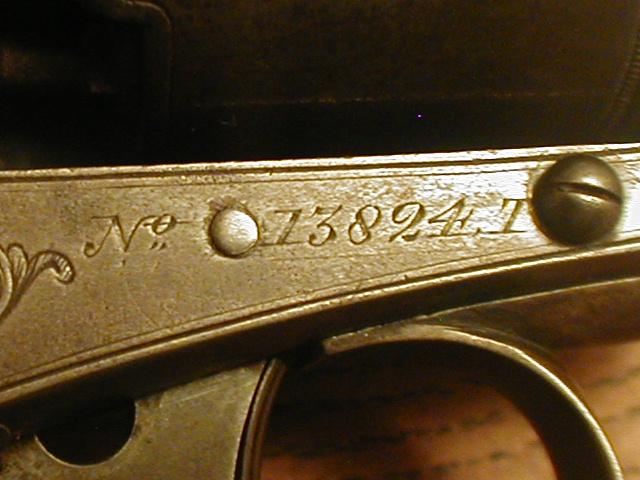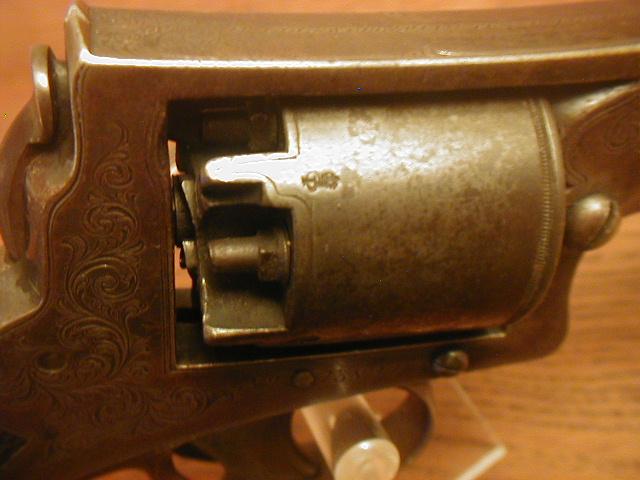 Revolver Tranter M.1868
English large frame Tranter M.1868 Trade Pattern revolver. Many such commercial revolvers were purchased by the British War Department as an expediency measure during the Zulu War. Similar revolver is shown in "Howdah to High Power" by Maze on page 15. Scarce variant with the swivel type extractor rod and the latter release lever located on the left side of the frame. Single and double action. The left side of the barrel housing displays following maker markings, "W. TRANTER PATENT". English proofs and caliber designation, "450" are stamped on the octagonal barrel. The same proof marks are stamped on the wall of every chamber of the cylinder. Some light engraving on the frame.
Many thanks to "COLLECTIBLEFIREARMS" for the photos