Eusebio Arizaga
Small Spanish revolver hammerless
It can be a question of Francisco Arizmendi, which marked F.A. but with a crescent!
BUT, as I do not find the mark in question, it can as well be a question of Eusebio Arizaga, which marked also F A, for "Fábrica Arizaga" (Arizaga Factory).
Or then the mark of Arizmendi was unobtrusive….
What does not stick to me too much, it is the punch "Ñ", which corresponds to 1943, on a weapon which seems of quite former manufacture. The "R" in the bomb it is the test for the revolvers of Eibar.
Velodogs were manufactured in the year's former to the WWI per thousands. As of the arrival of the automatics, their production almost ceased.
This revolver has the long barrel of the ammunition vélodog.
There were also in Eibar an arms manufacturer Francisco Arizaga, and Fernando Arizaga.
With losing itself there ......
Roberto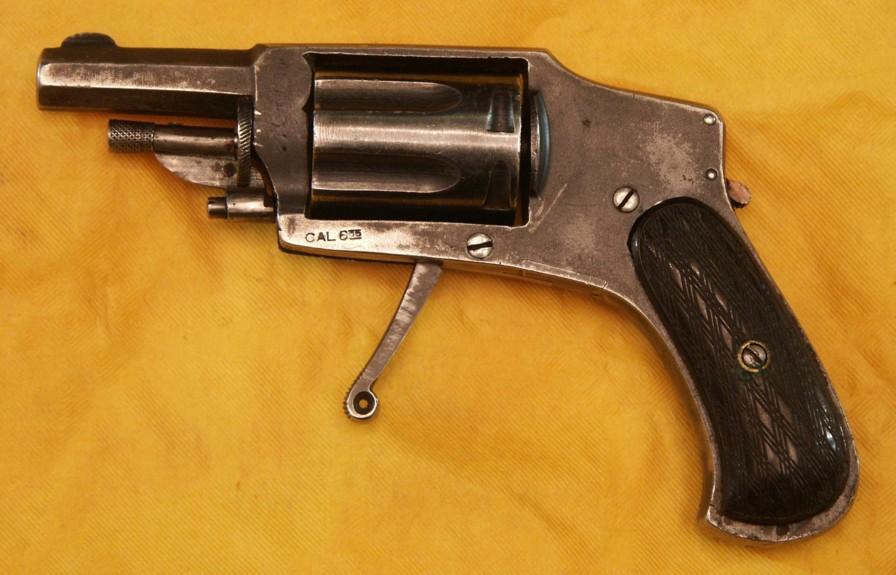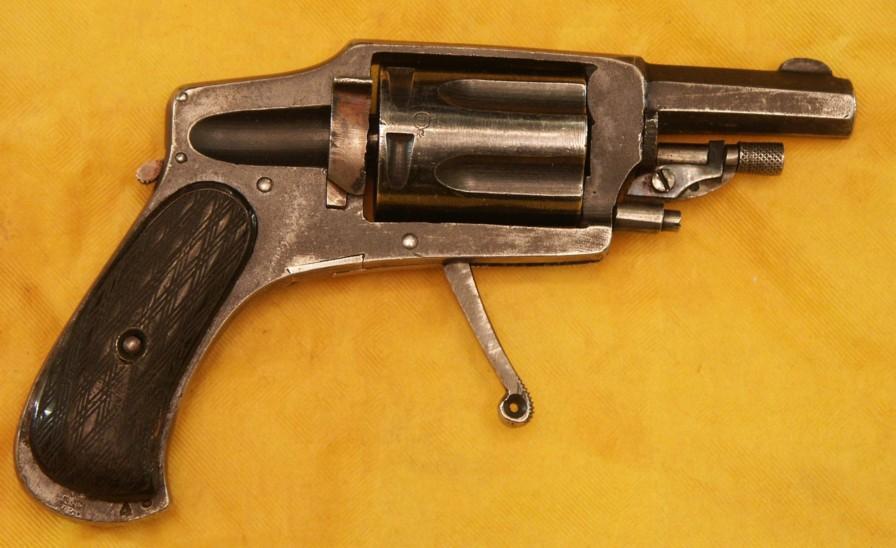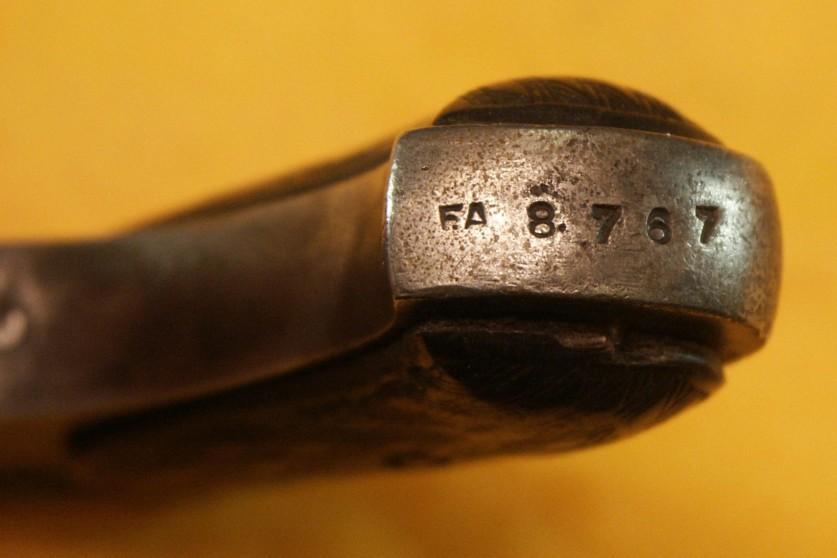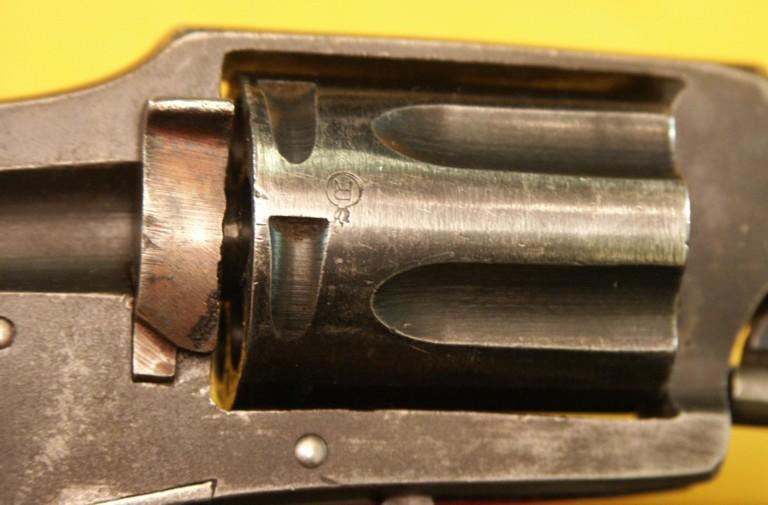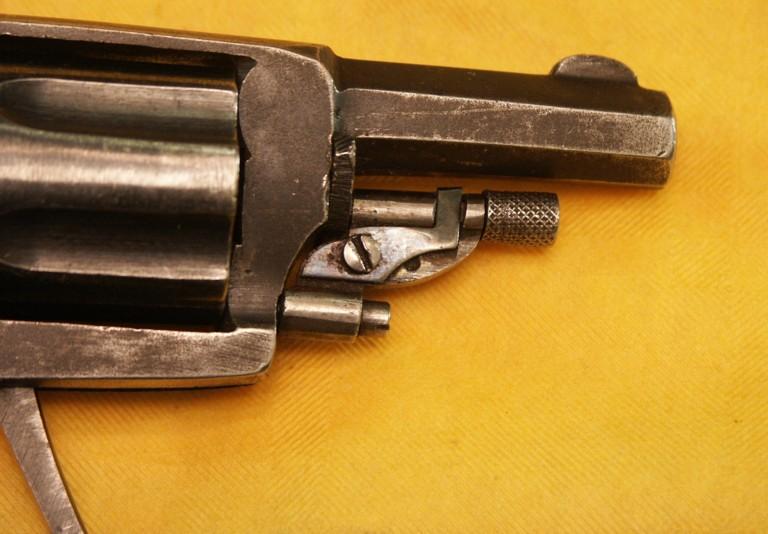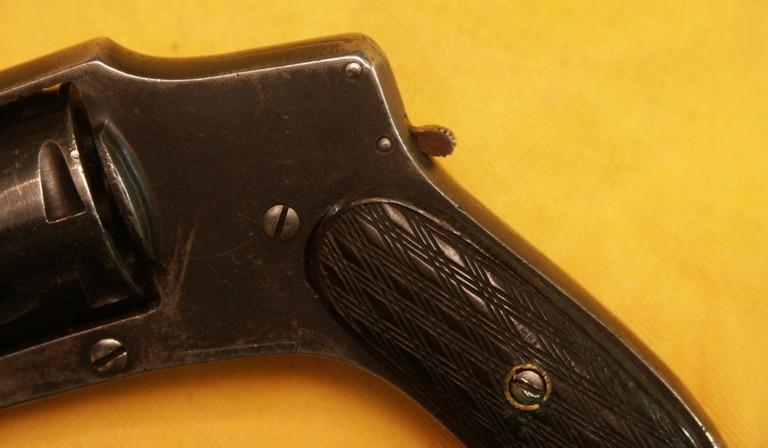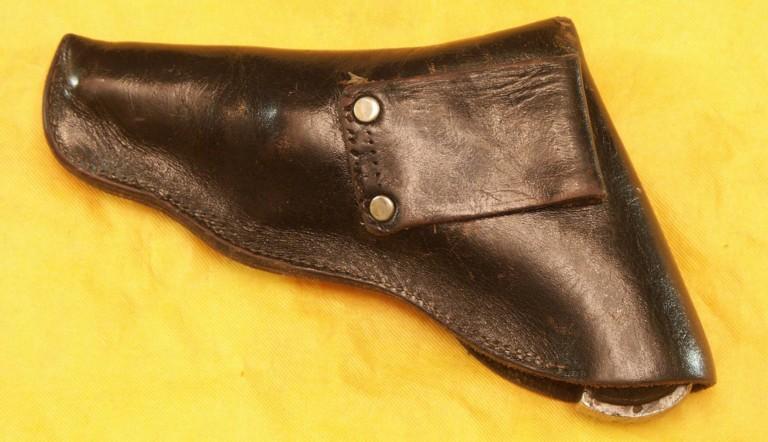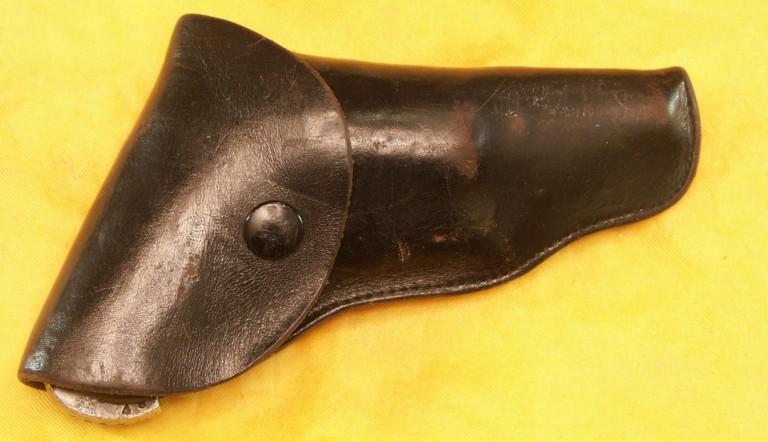 Et un autre revolver du même fabricant !