Victor Bernedo
The pistol pictured is PATENTED in 1919 by VICTOR BERNEDO, "PISTOLET AUTOMATIQUE / BERNEDO / PATENT 69952" it has a 7-shot magazine, in calibre 6,35mm.
Victor Bernedo was born in Elgoibar and was registered as a practicing gunsmith in 1912.
By 1913 he had his own shop with eight workers; the shop grew ever larger as world war one started 1914.
From 1915 until the end of the war in 1918 the total number of employees was between 20-40.
The end of the war was a hard time for Bernedo but he re-started his business in 1920. The business stopped in 1921 when he sold his factory to Bonifacio Echeverria and settled down in Beasain.
Early on he made Walman pistols made by Aristondo and Hijos for Arizmendi y Goenaga. Bernedo assembled them and also was a retailer (and remade some of them just using the frames).
During WW1 he made Ruby pistols for Gabilondos & Urresti but also Eibar-type pistols in caliber 6.35mm & 7.65mm that was sold under his own brand and marked "V.Berndeo".
Early post-War manufactured pistols based on the 1919 patent was marked 1920 PISTOLA ORIGINAL DE BERNEDO PATENTE but these are scarce and most are marked PISTOLET AUTOMATIQUE/BERNEDO/PATENT 69952.
After selling his shop he continued working with metallurgy and tools but made no more firearms until he died in 1944.
The Eibar type pistols sold very well through World War One.
But the largest sale was the Ruby pistols that won contract with the French Army and also ended up in Finland.
Finland bought most directly from France post-WW1 and ended up with more than 10 000.
Best Regards
Cesare (Sweden)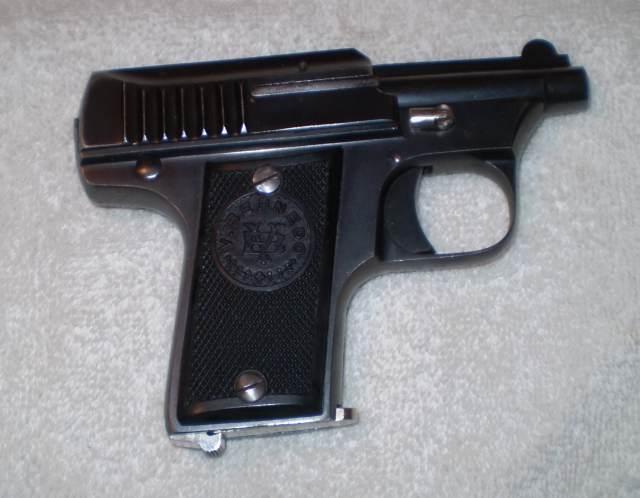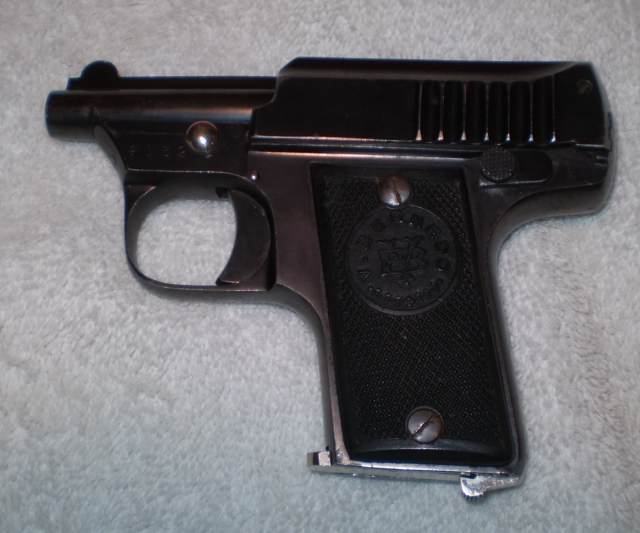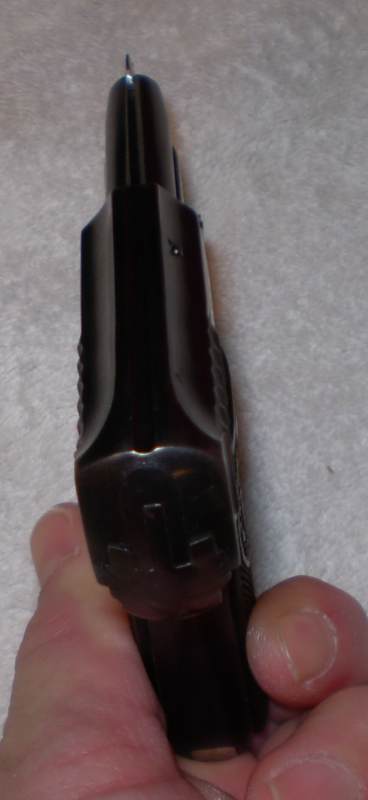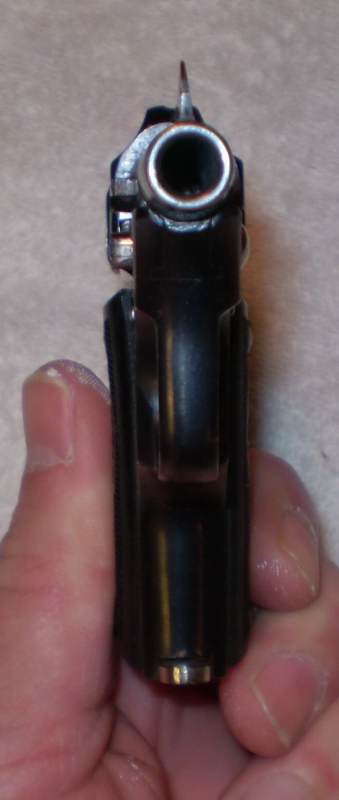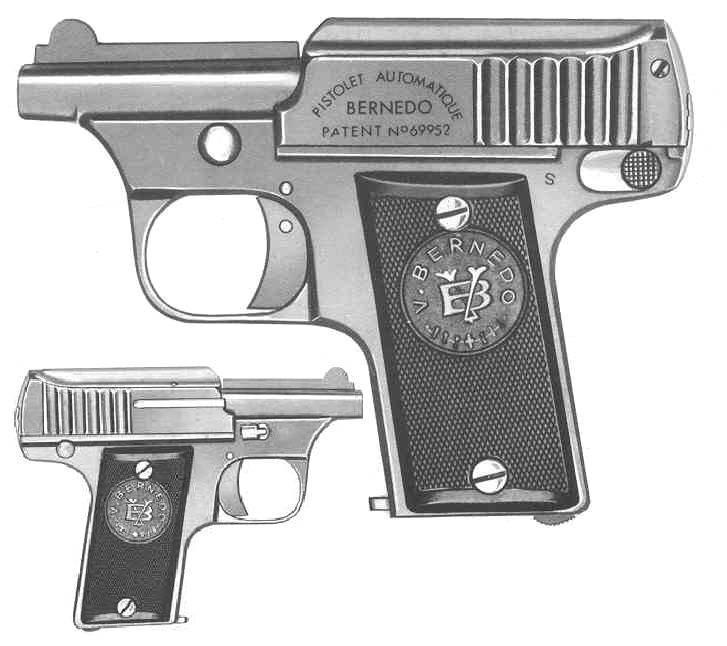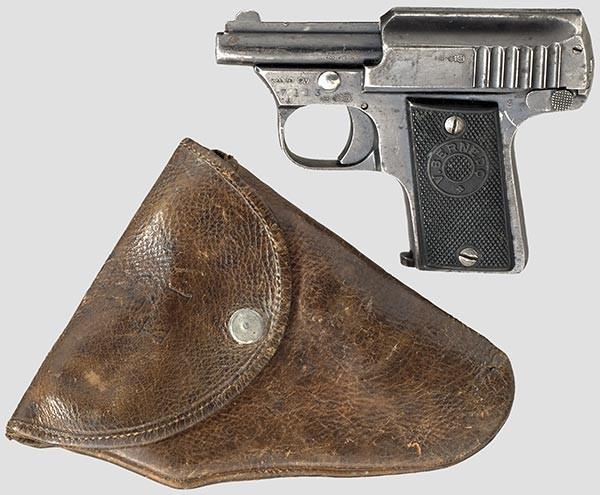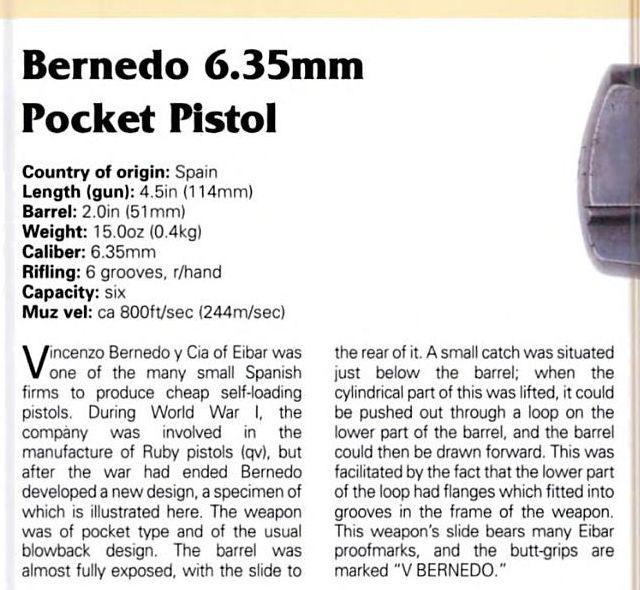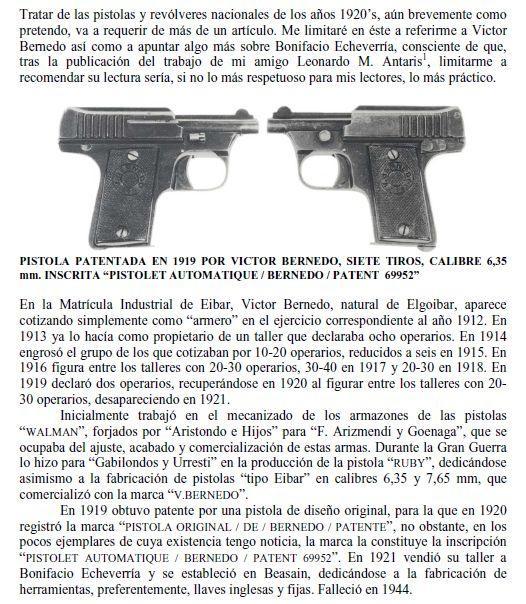 Two differents marks !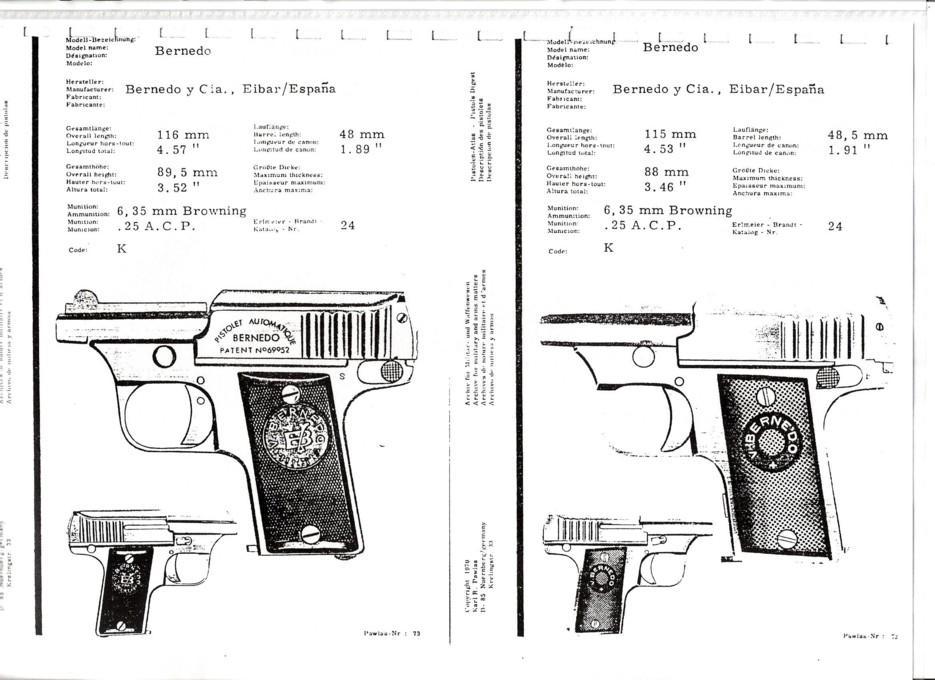 7,65 Eibar marqued Victor Bernedo
Many thanks to "collectiblefirearms" for the pictures