GABILONDO & URESTI "
Model RUBY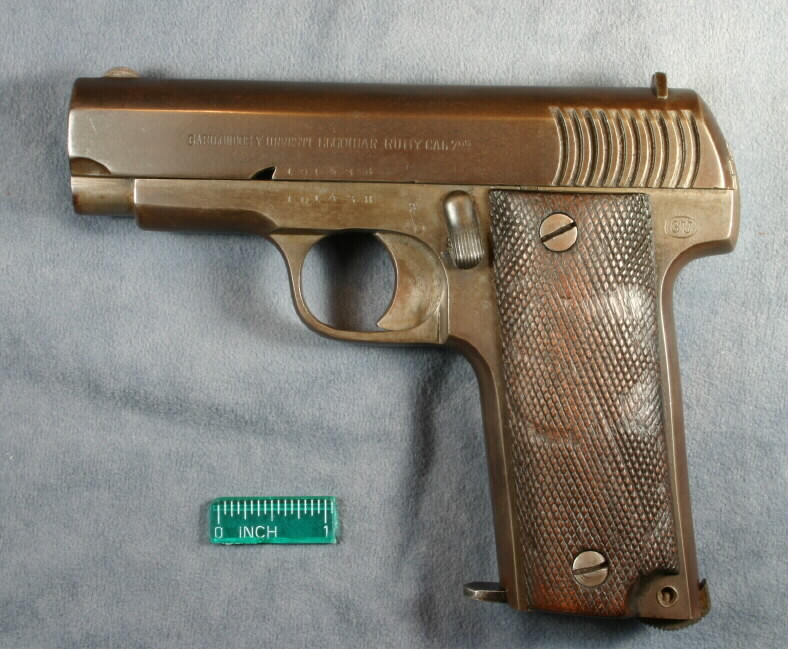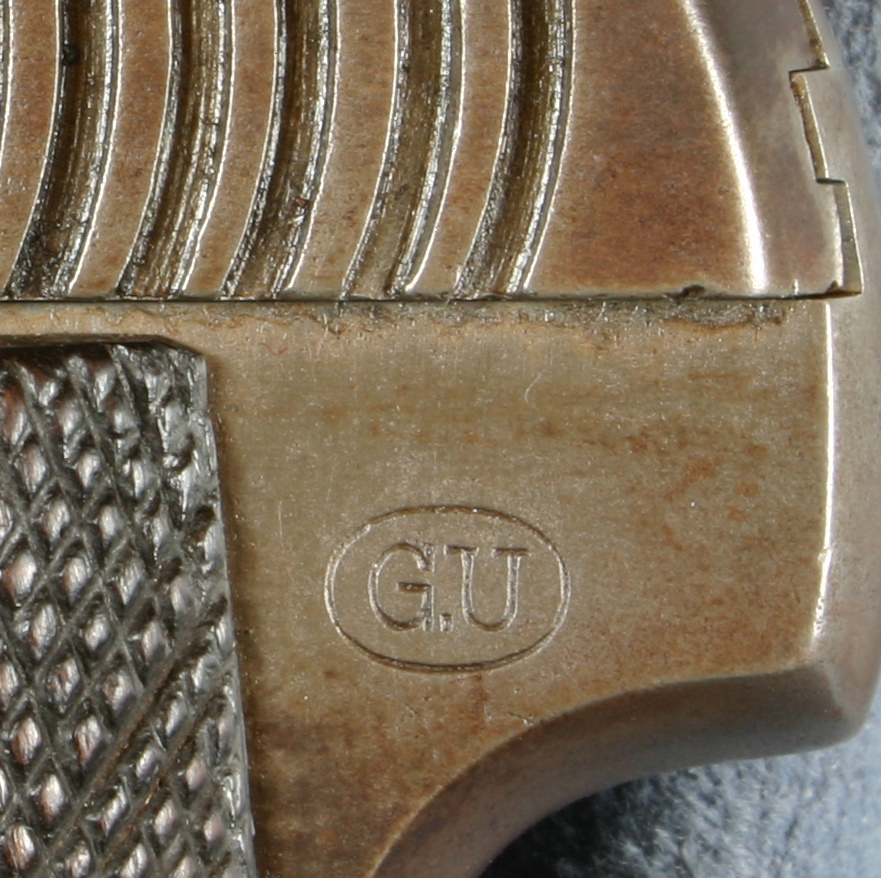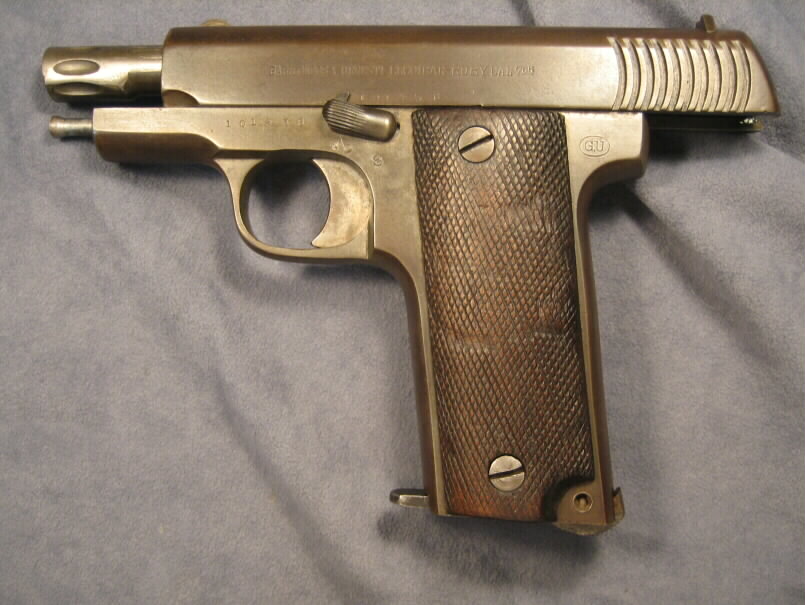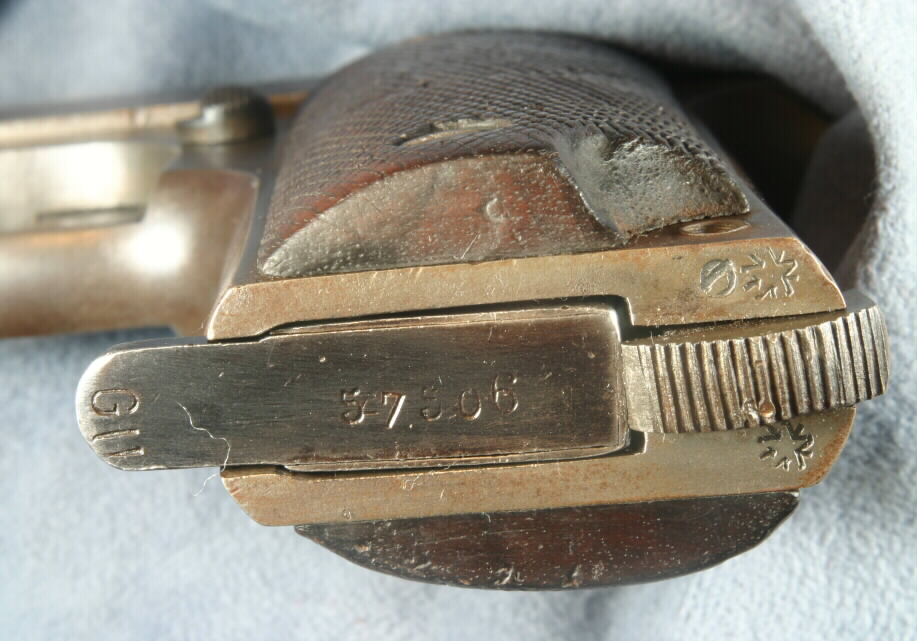 GABILONDO & URESTI
The "GU" means GABILONDO & URESTI in Guernica then Vittoria. (the future manufacturer of pistols Llama). The pistols Radium, a copy of the Browning 1906, were manufactured before 1914.
Michel
They are nonofficial markings on weapons of Spanish production.
Use: approximately 1918 - 1930. (See Gargela-Faktor - marks on the firearms).
In this case, the Radium gun was built by Gabilondo y Urresti - Eibar (E).
The pistol resembles about the Ruby model.
The patent of "Radium" was in the name of Don Guillermo Echeverria and of Don Valentin Vallejo. The originality of the patent was to be able to control the state of loading by slipping one of the two plates of the handle (that of right-hand side)
Alberto Riccadonna
Gabilondo y Uresti, also manufacturer of famous (?) pistol Ruby, was an important supplier of the French Army during the war 14-18. According to Gene Gangarosa Jr, logo GU in an oval would have been added by the French to clearly identify the manufacturer (and thus the origin) of the weapon. What would explain the presence of a punch of crowned test statement which does not have anything Spanish to him.
My assumption: "Radium" photographed formed part of a batch of weapons of fist sold with the French Army into 14-18. What does not have anything astonishing, one knows the extreme shortage of our neighbors in this type of the weapon, which led them to buy anything, (including worst!) especially in Spain.