Jean Baptiste Eyraud
Weapon with 4 barrels with an hammer with turret, one turns the turret to select a chimney. It's marked "Brevet EYRAUD".
Singer, Pistolets et Revolvers de poche aux XIXeme siecle. Page 30 and 31. Jean Baptiste Eyraud is an inventor of a number of patents for repeating weapons and revolvers, active in St. Etienne 1825-1860. He copied a patent of Rigby, replacing the rotating disc by a rotating arm thus avoiding a patent infringement. On a two barrel that only switches between two barrels but the system also worked with four barrels of which this is an example.
Eyraud revolvers are not overly rare (though sometimes the name is misspelt):
But pistols are not so common. If this one is for sale, please let me know.
Info about Eyraud in le Qui est Qui de l'armurerie Francaise.
J. (Netherland)
There are several arms manufacturers Eyraud in France:
Eyraud C. at Annonay (Ardenne), 1900
Eyraud-Roussler, in Saint Etienne, 1879
Eyraud Jean Baptiste in Saint Etienne, 1825-1860 amongst other things, inventive of a system of pinfire revolver with side hammer and top break barrel around an axis (patent of Nov. 15, 1858). I believe that he is the inventor of the weapon with 4 barrels.
EM (Italie)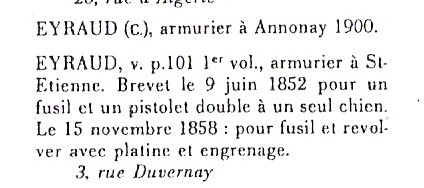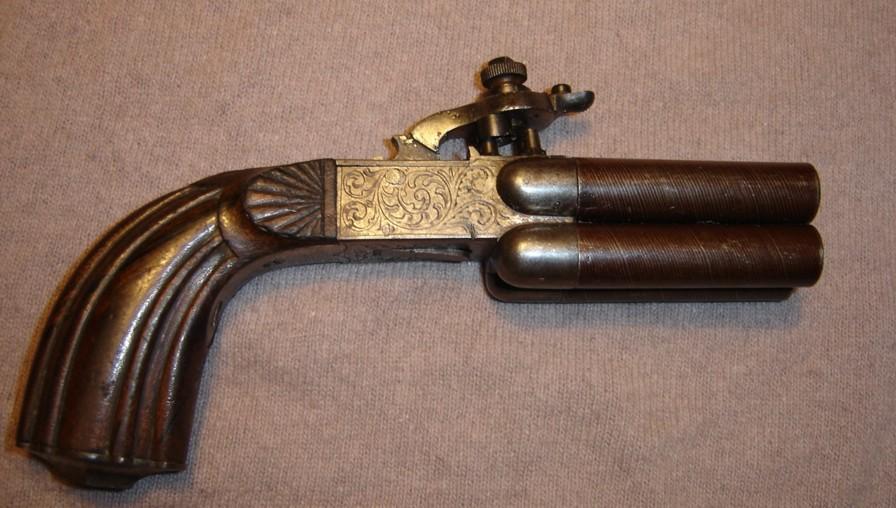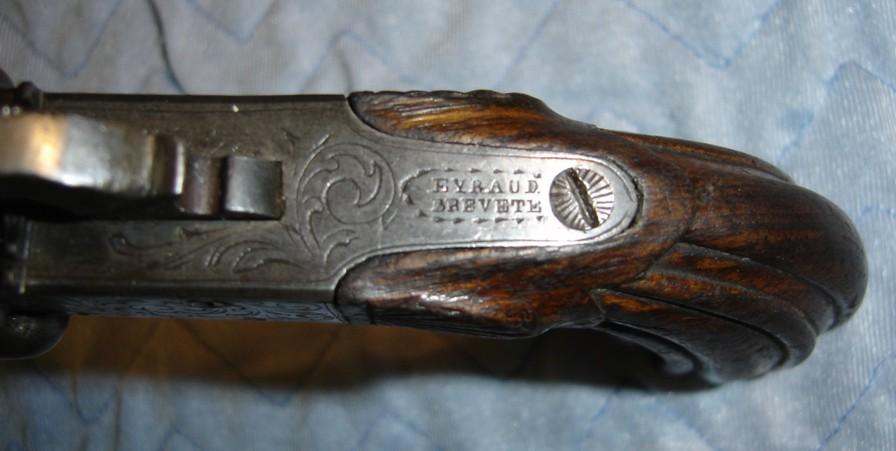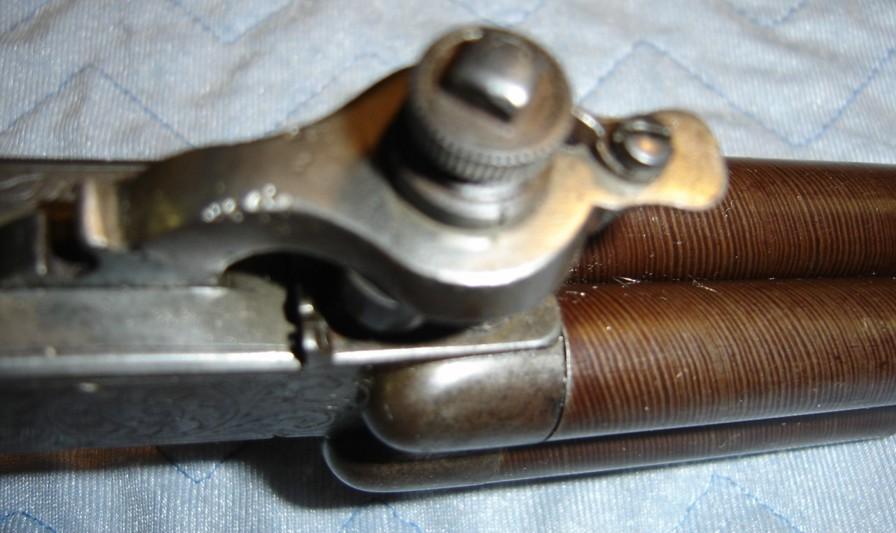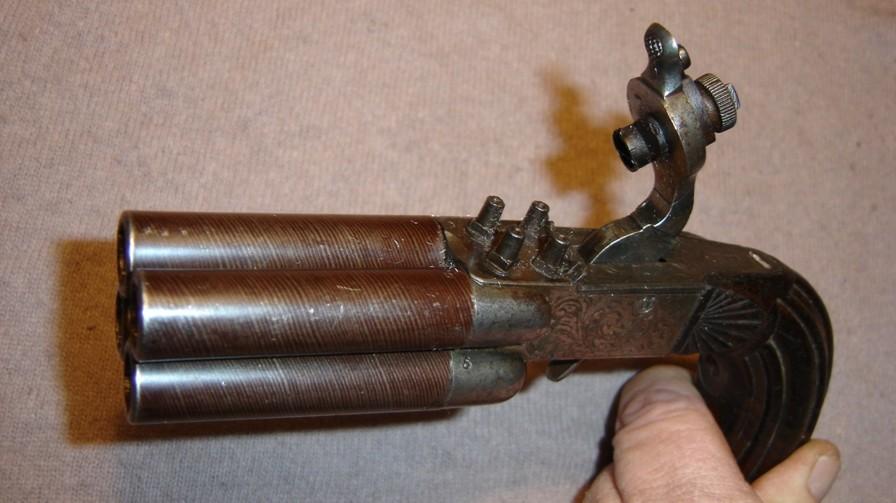 Eyraud
Photos Littlegun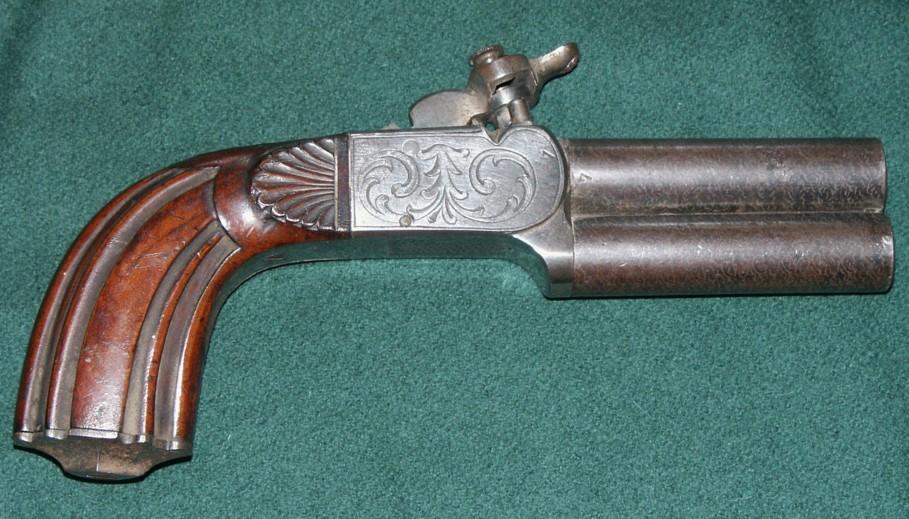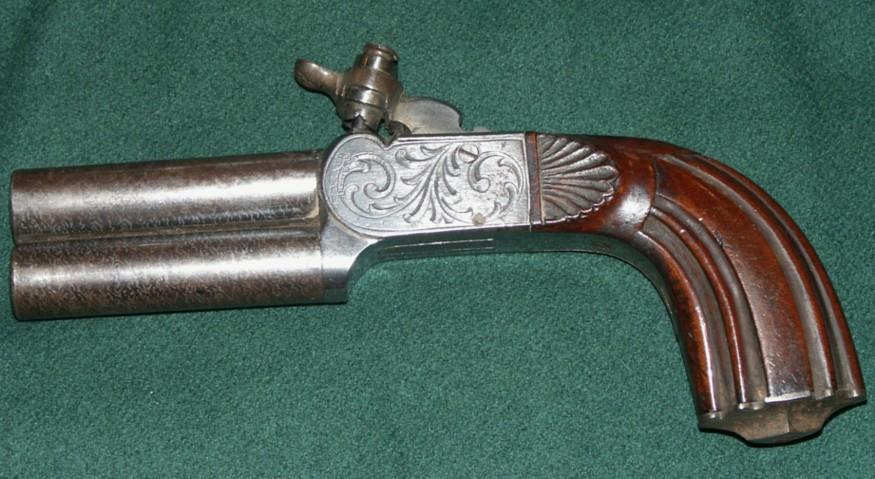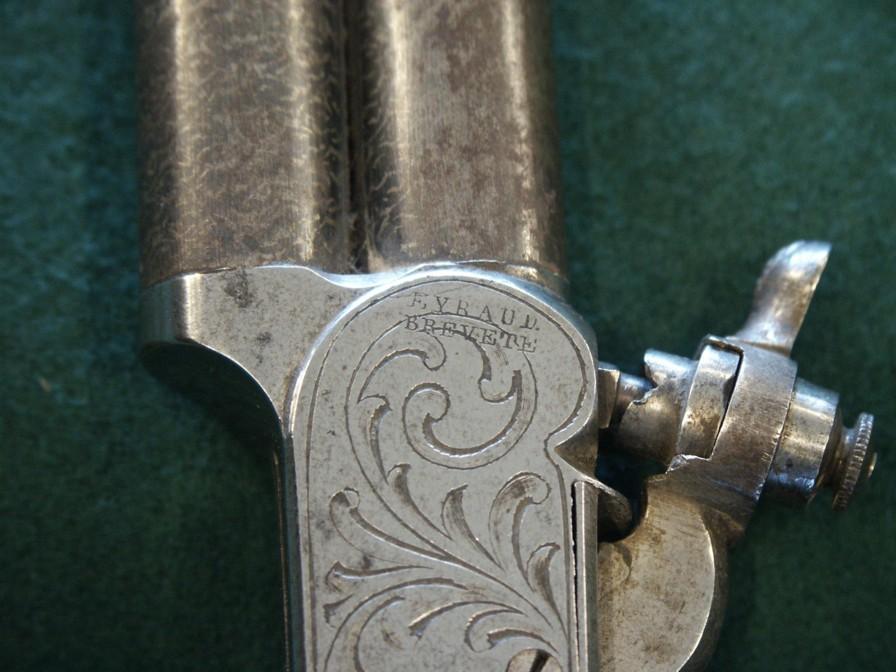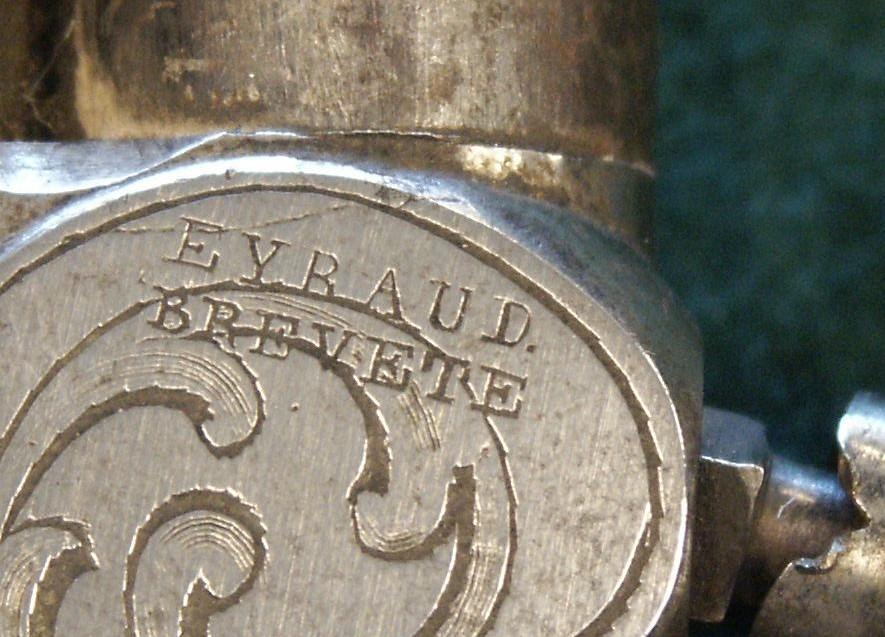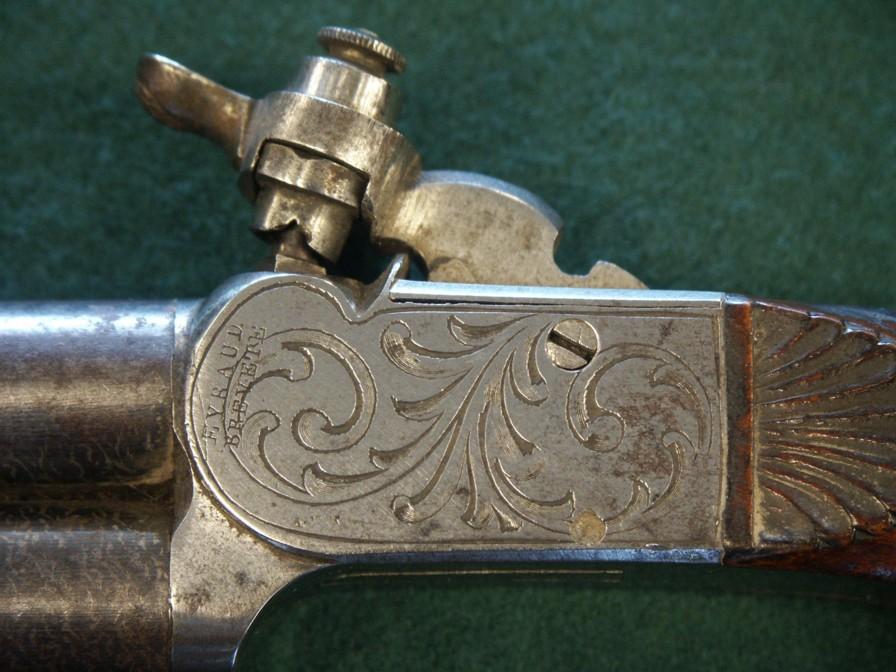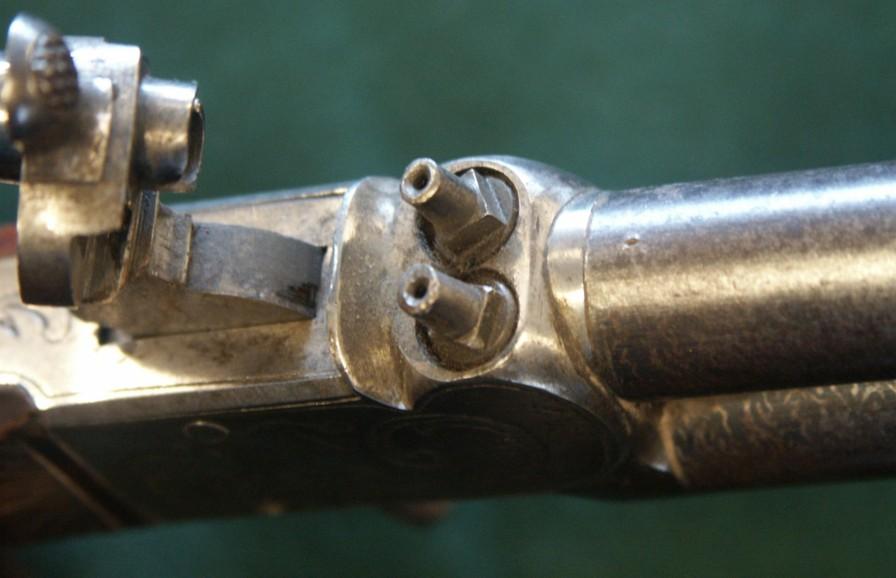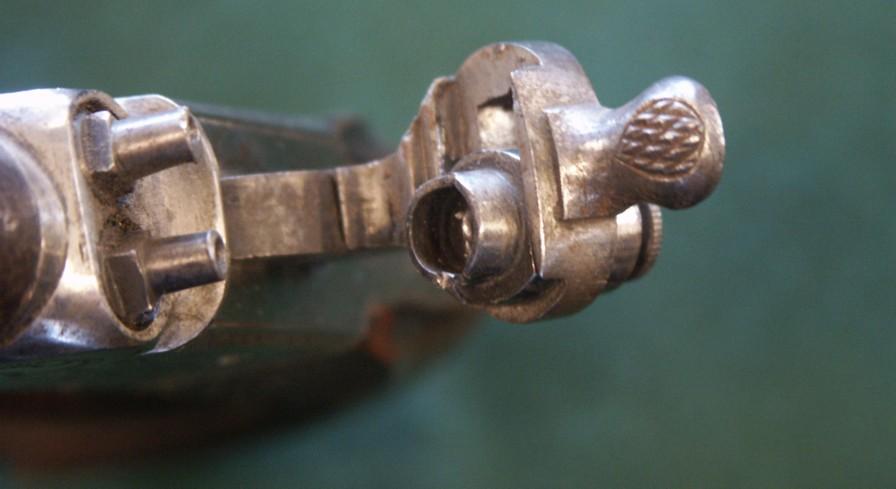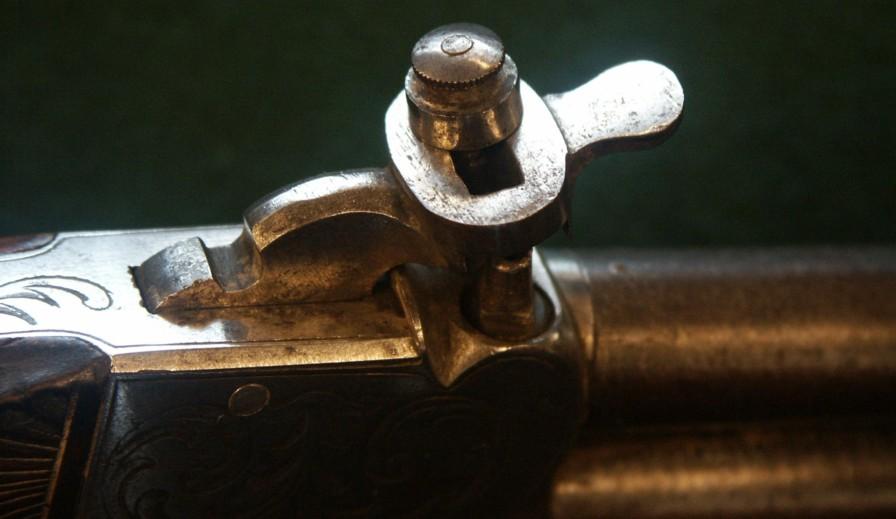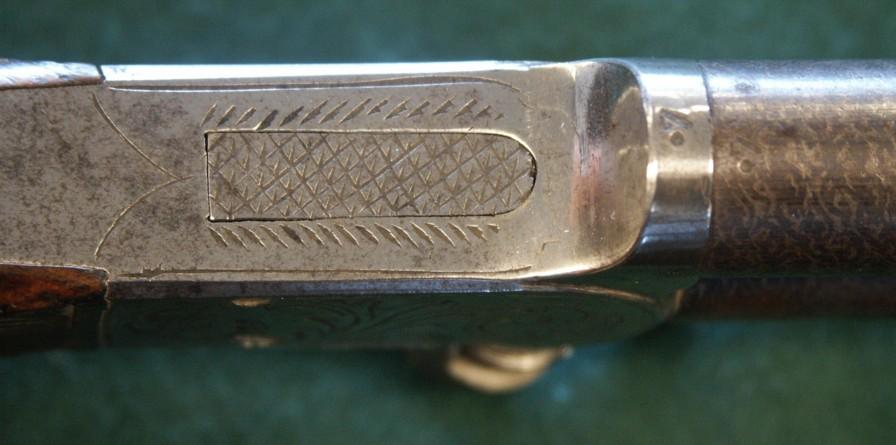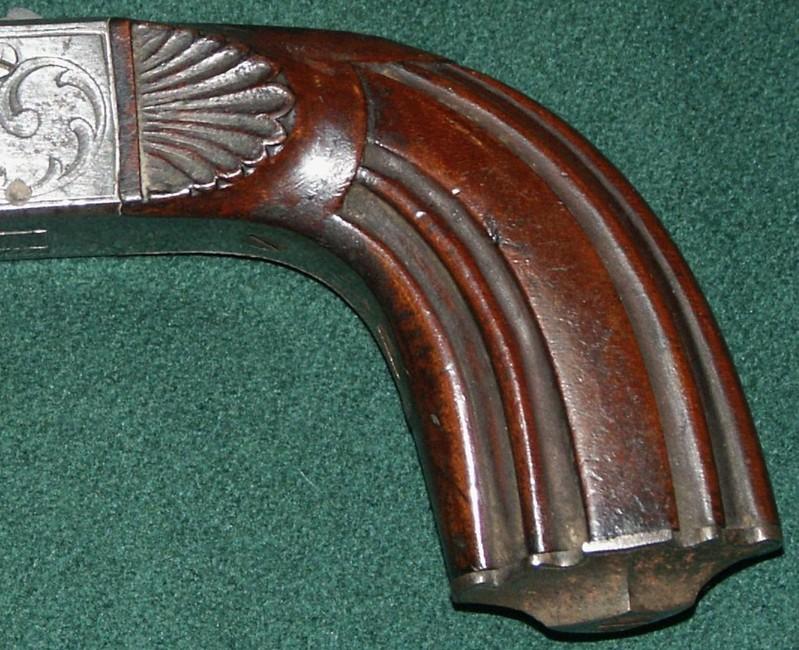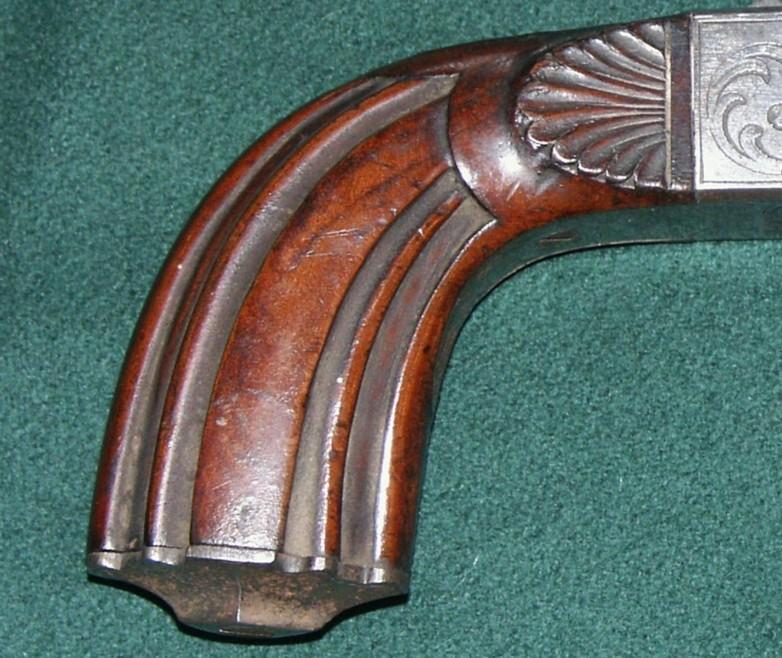 Eyraud Jean Baptiste
Harquebusier with Saint Etienne, 1825-1860.
Was the inventor amongst other things of a system of revolver with side dog pin and tilting gun around an axis, patent of November 15, 1858.
A French firm manufactures the necessary to reload this type of ammunition.
Look at here: H & C Collection