Lacouture Bull Dogs revolvers (Lyon)
Lacouture was founded in Lyon in 1804, which became Gagne-Lacouture in 1955 until 1985.
This gunmaker was most certainly the major supplier of quality weapons in his region, such as shotguns, saloon guns or duel guns.
Like most of its French competitors, Lacouture has Bull Dog revolvers in its catalogues, which indicate that they were manufactured in Lyon, Saint-Étienne and Liège.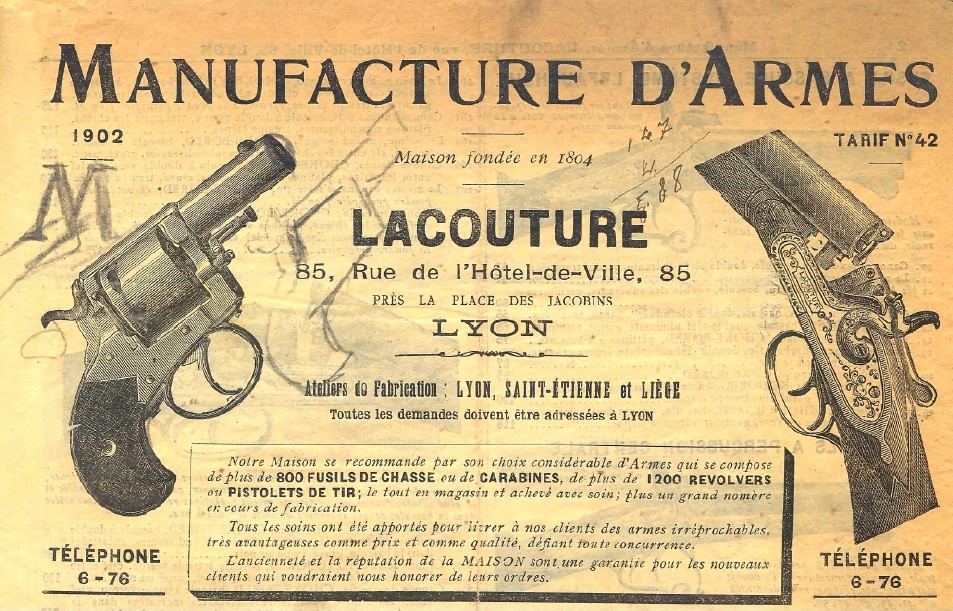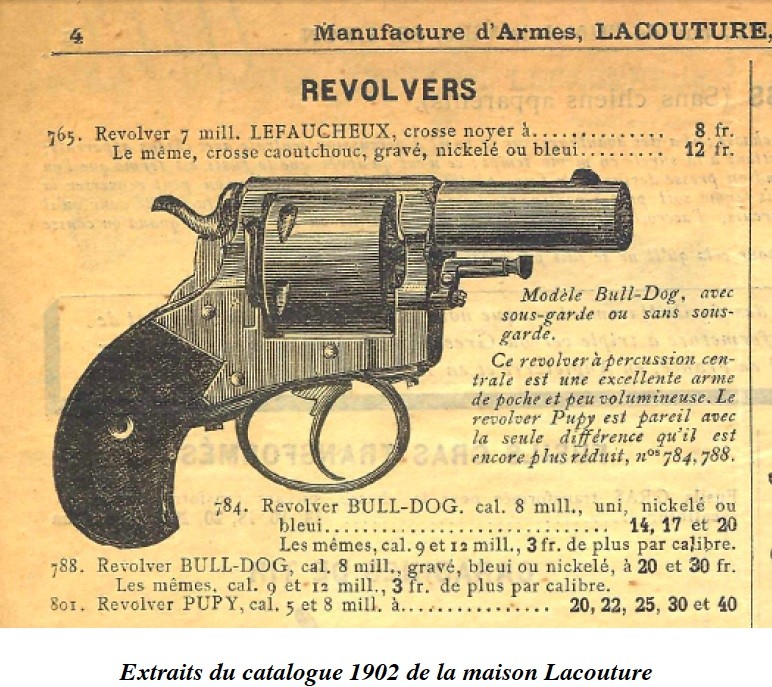 Several examples of these Bull Dogs revolvers have survived, including a splendid 450 calibre engraved model shown below.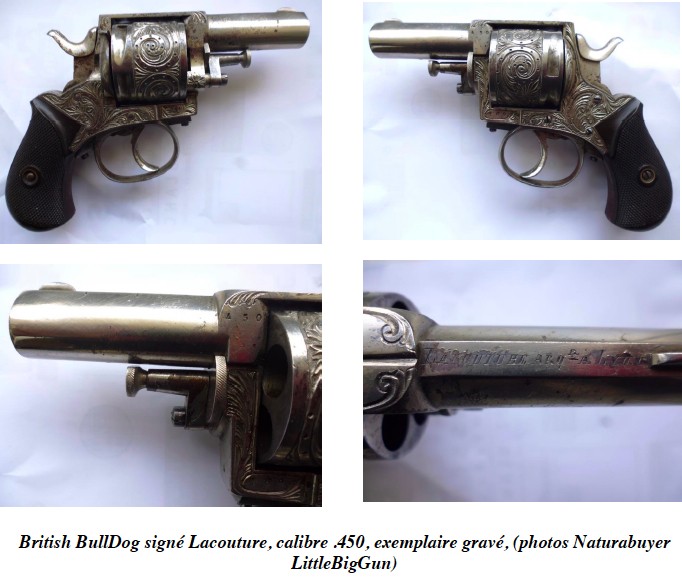 More classic is this bronzed Bull Dog, also in caliber 450 with a look very similar to the model presented in the catalogue of the harquebusier reproduced above.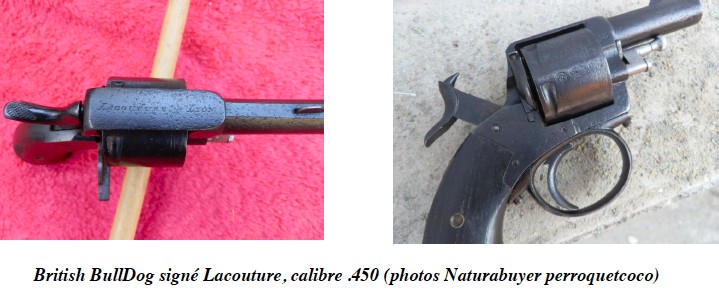 Examples of markings on the carcass or barrel: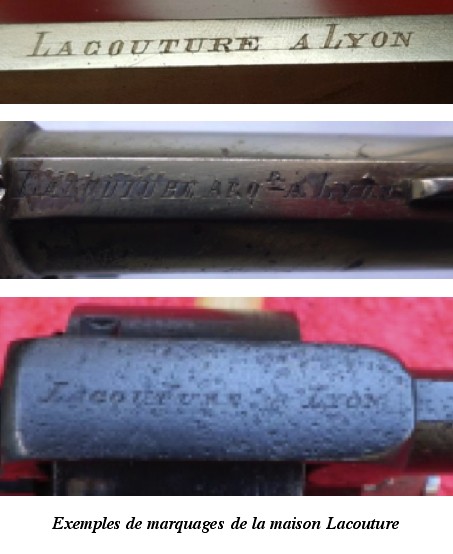 Although he was not able to observe the punches and markings of these revolvers, their Liège origin is most likely.
Jean-Christophe Plaquevent