The Revolver Bull Dog "Securitas" from the " Dépôt de Paris "
The information we have today on the "Dépôt de Paris" describes it as a large shop located at 5 rue de Strasbourg in Paris, in which arms were distributed mainly from Liège and Saint-Étienne, as well as various products including sewing machines.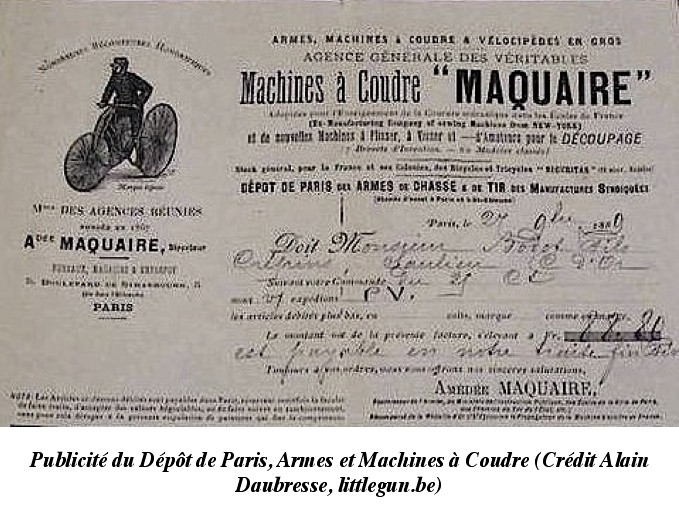 Its director, Amédée Maquaire, eventually gained some notoriety with the importation of the Fagnus revolver, which he presented to the French authorities in 1887 in the hope of having it adopted as a prescription revolver. This revolver, sometimes misnamed Maquaire or Fagnus-Maquaire, was strongly inspired by the Chamelot-Delvigne model 1874.
Some more original weapons were offered, such as a small revolver called "The Bob", in calibre 320 derived from the Smith & Wesson breaker.
Similarly, a curious small-calibre "Apache" pistol, named "Le Centenaire" to celebrate the centenary of the French Revolution, was marketed there in 1889. This unusual piece was probably produced in very small numbers.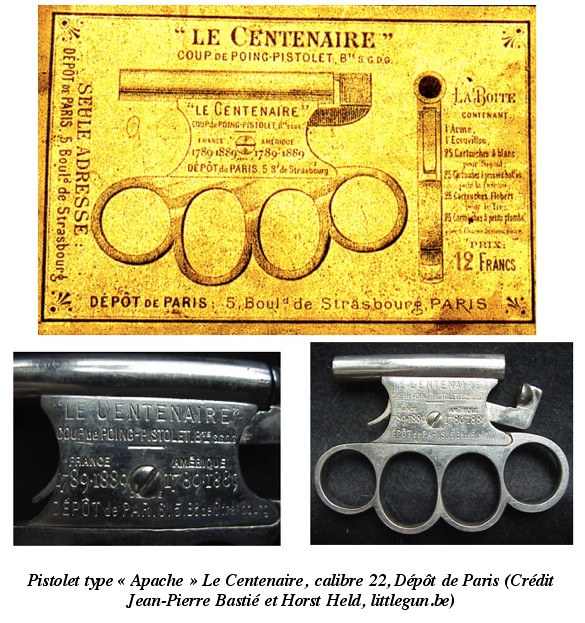 Occasionally on the collection market is a Bull Dog revolver distributed by the " Dépôt de Paris ", emphatically dubbed "Securitas". This name has given rise to a number of misinterpretations, such as attributing it to any security company or even as a service weapon for the forces of law and order, which is highly unlikely. It is a very classic Liège Bull Dog in calibre 450 tolerant of the French 11mm73.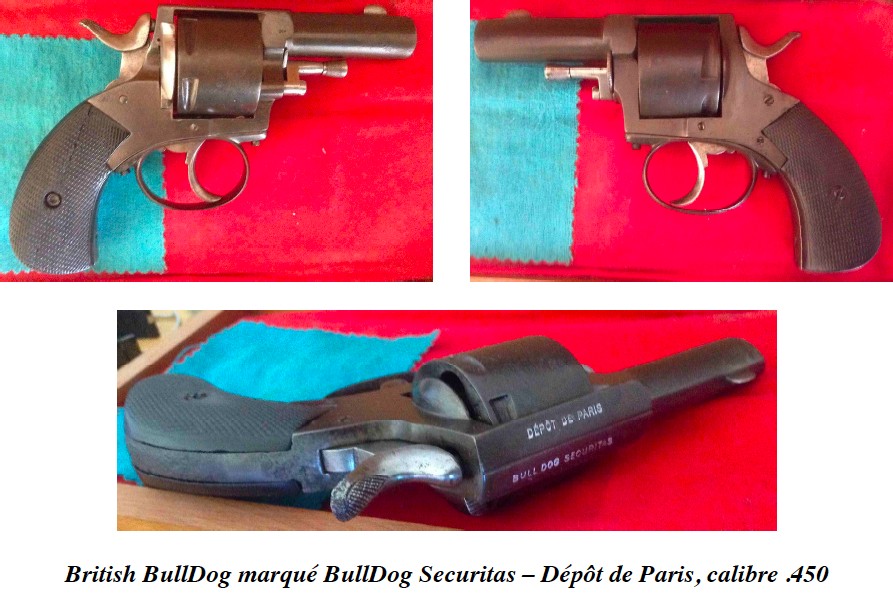 The markings confirm the Liège origin (oval ELG inside the barrel and countermark E starred on the right side of the carcass).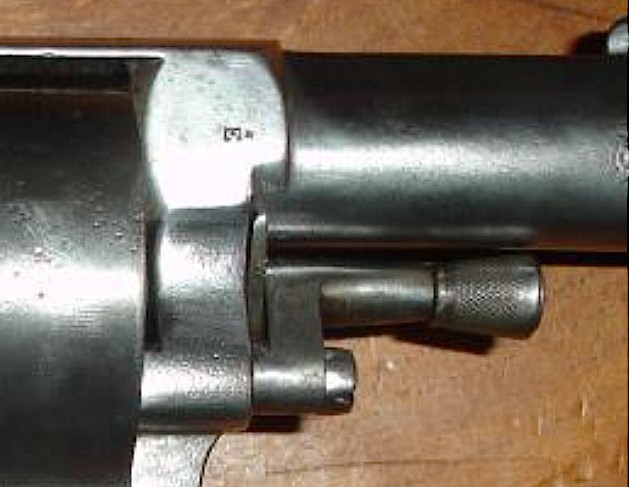 To learn more about the Centennial pistol, see by Jean-Pierre Bastié (whom we thank):
http://www.academie-des-armes-anciennes.com/mag17.html
http://www.littlegun.info/arme%20francaise/artisans%20c%20d/a%20centenaire%20fr.htm
To learn more about The Bob revolver:
https://docplayer.fr/56105530-Samedi-18-octobre-paris.html, page 46
Jean-Christophe Plaquevent