Revolver Saint Etienne 1892 Navy
It appears that that could be a nickelled specimen of origin!
It would be rather rare!?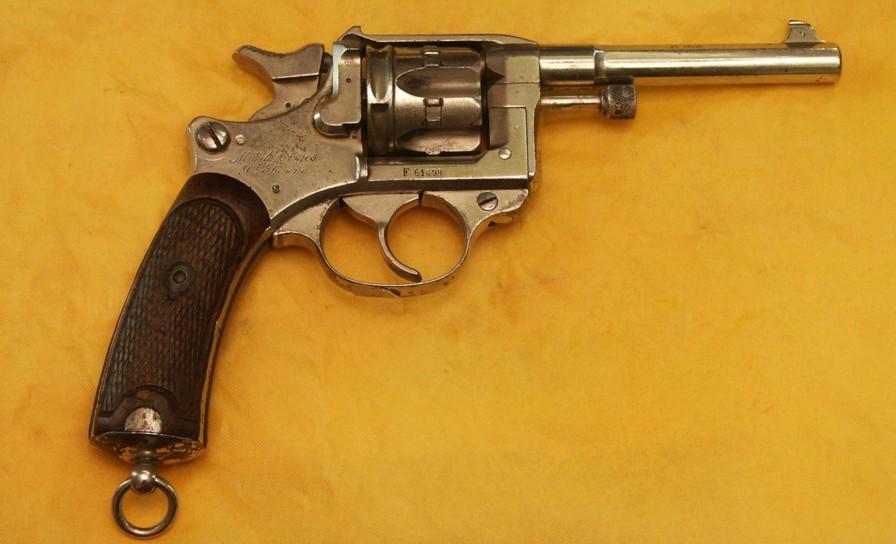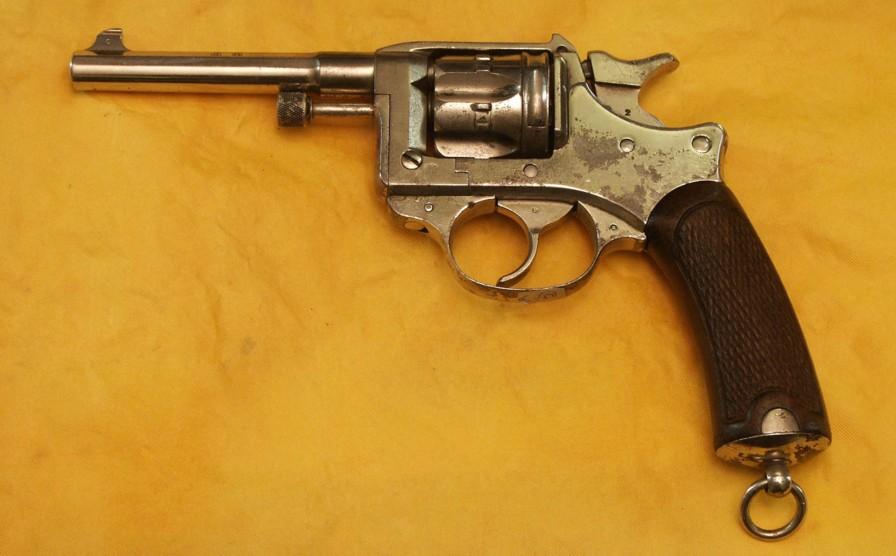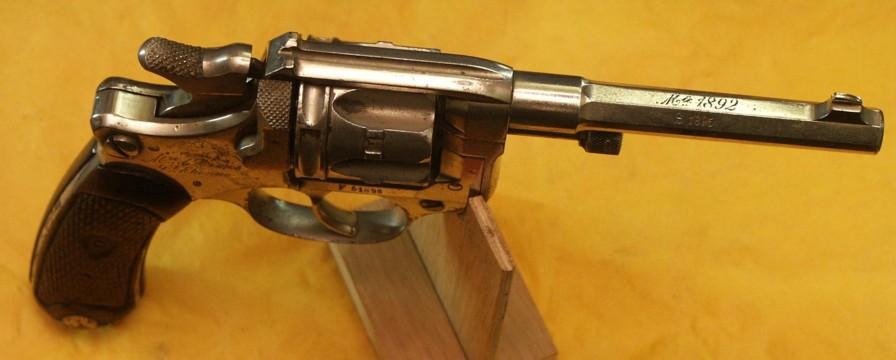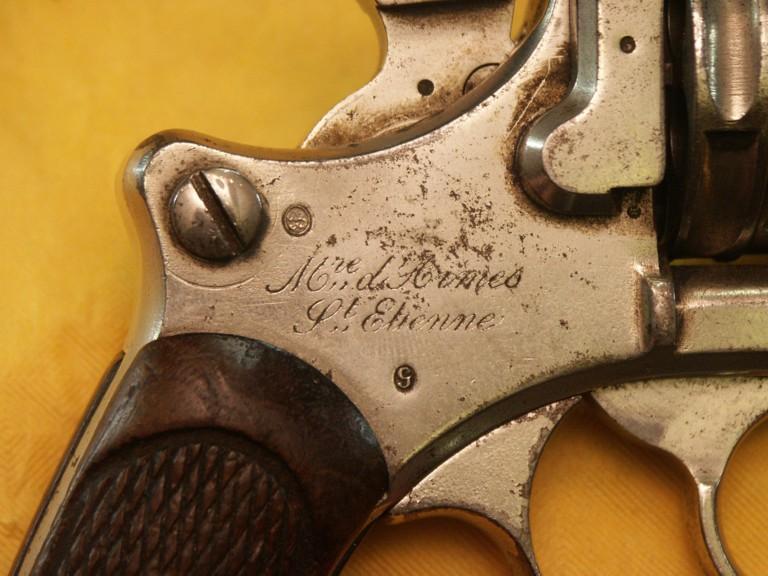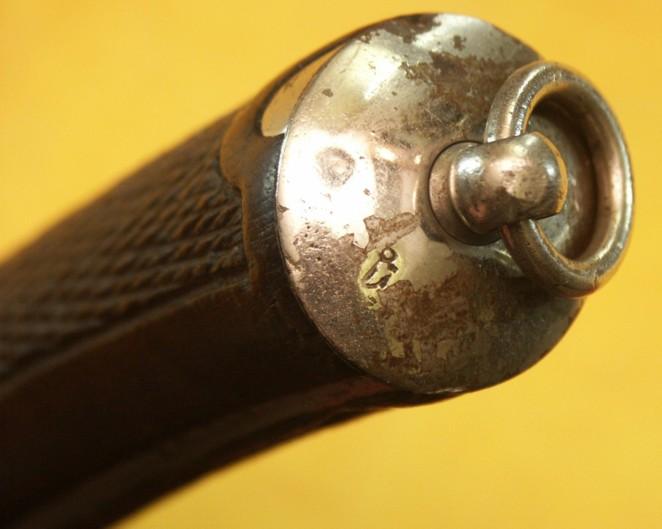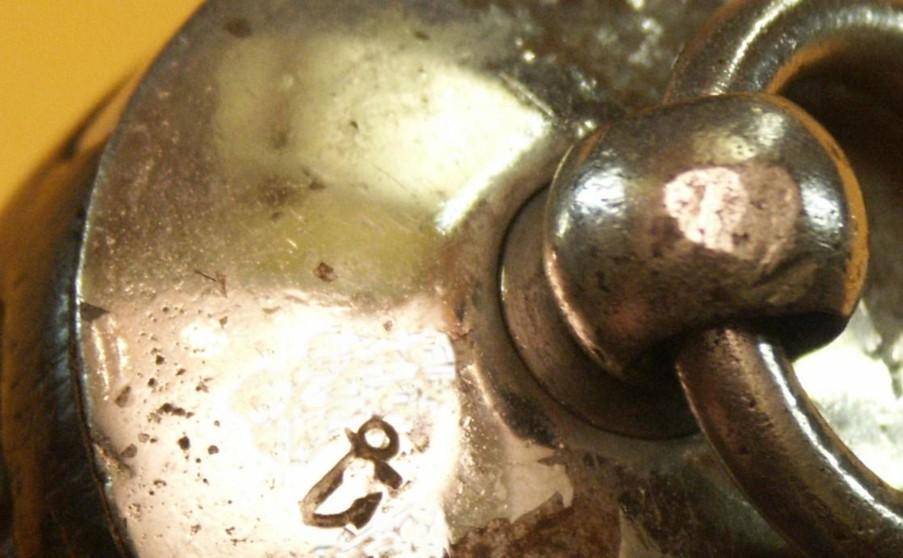 Revolver Saint Etienne 1892
The only difference between the 1892 issued to the Navy and the others is an anker stamped on the butt plate. The estimated total number is about 15,000, which have the years of manufacture 1895-1896-1899-1900-1903-1904. One single arm manufactured during WW1 has been reported, but this has to be voided.
The only foreign country that has issued the 1892 to its troops is Romania, but so far nobody has been able to tell wether the guns were purchased from the MAS, the French civilian market or Liège (excellent copies)
The Eagle above N is the standard German proof mark as from 1968.
The checkered shield is the specific mark of the Munich proofhouse.
The shield with figure 71 could be the date of proof in Munich.
Marcel
Lawful markings
S (for St-Etienne) and year.
Side of the barrel: 2 initials: The first is the initial of the director of Manufacture, the second for the officer of administration, principal controller of weapons of the finished weapon.
E crowned = military punch of test: between rooms 1 and 6 with the back of the cylinder and under the barrel.
S 1900 (correct years of Navy production: 1895 - 1896 - 1899 - 1900 - 1903 and 1904 production estimated between 10.000 and 15.000) the initial ones of the "controllers" (non visible) should be L and B (side of the barrel) possibly J and B but I doubt it considering the job number. Correct positioning of the anchor of Navy. German markings (FRG) "modern" of the final test with powder without smoke (eagle on N) bench of tests of Munich ("squared" blazon) - blazon 71 I am unaware of… but I suppose that it is the year of the new test.
S 1904 LB also
S 1922 SB
Good evening Alain,
Congratulation for your purchases. Except detailed examination, the two first do not call for any observation. The third is well a "Navy". The German punches on the left are civil; they date from the years 1950-60.
Cordially,
JP Bastié
That's the first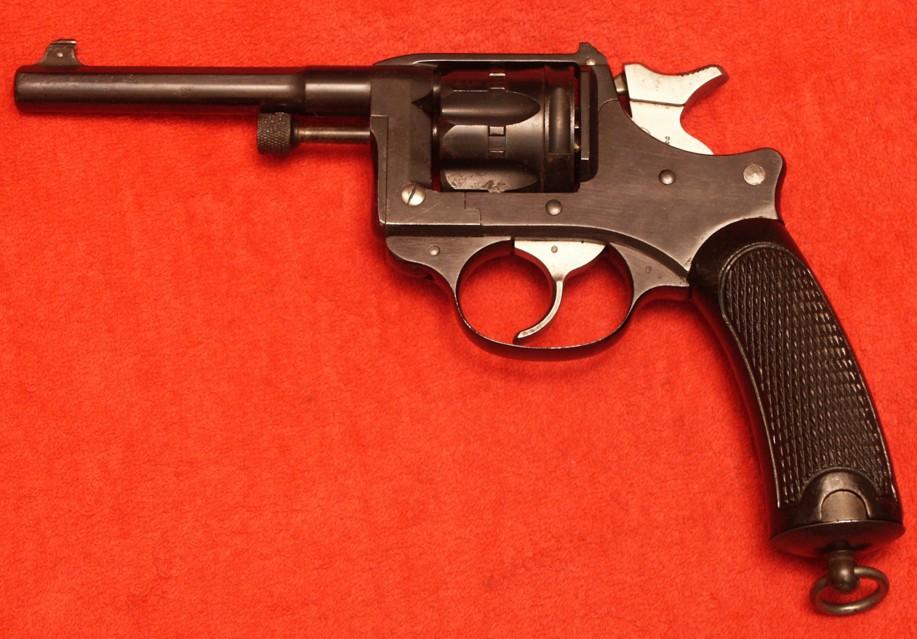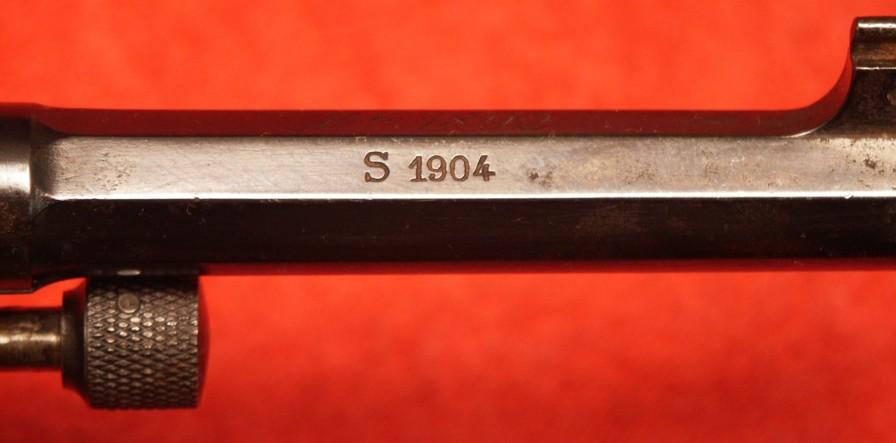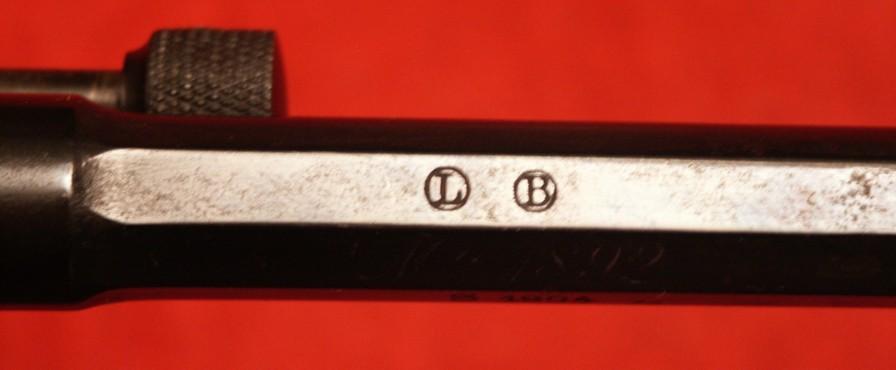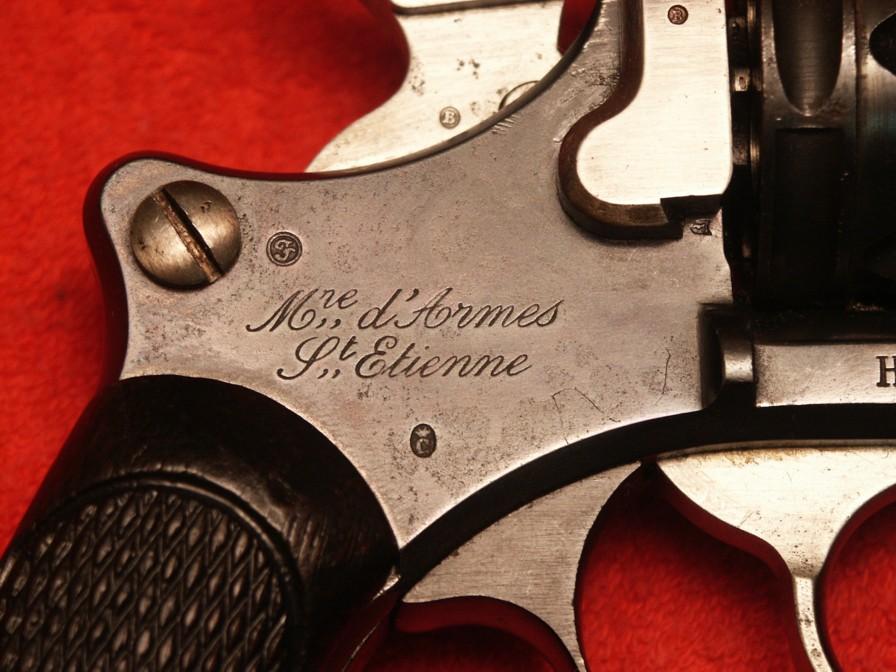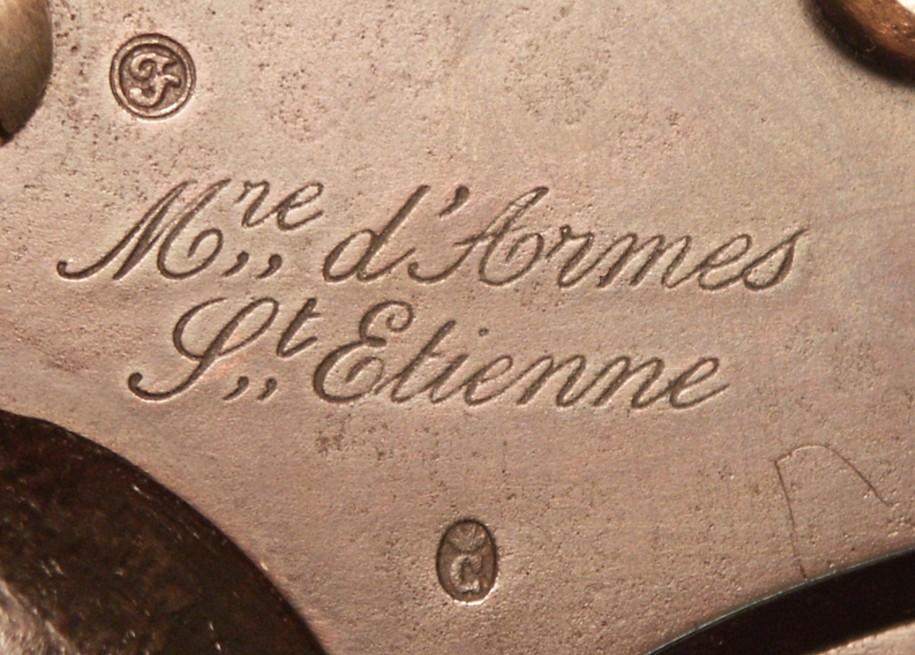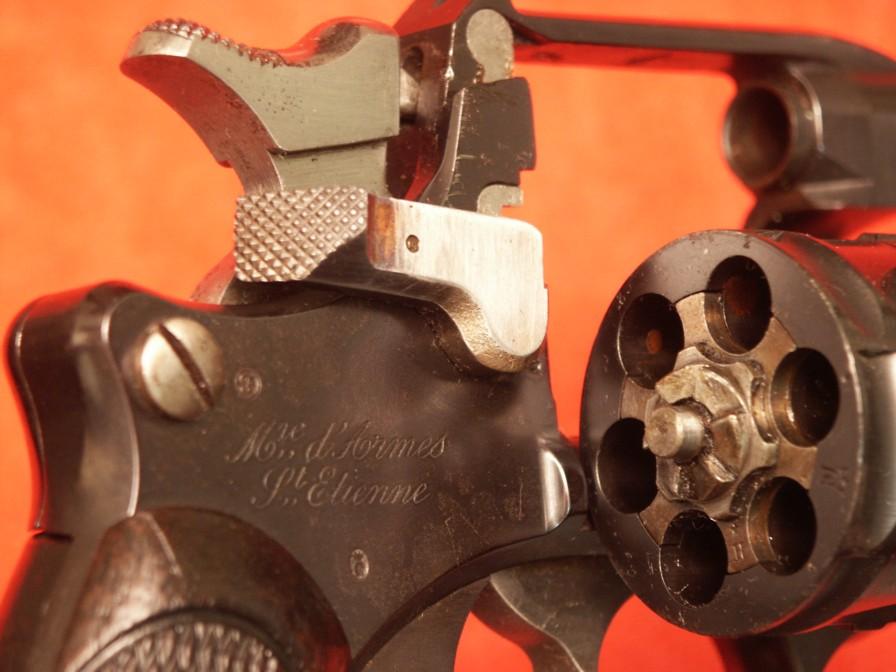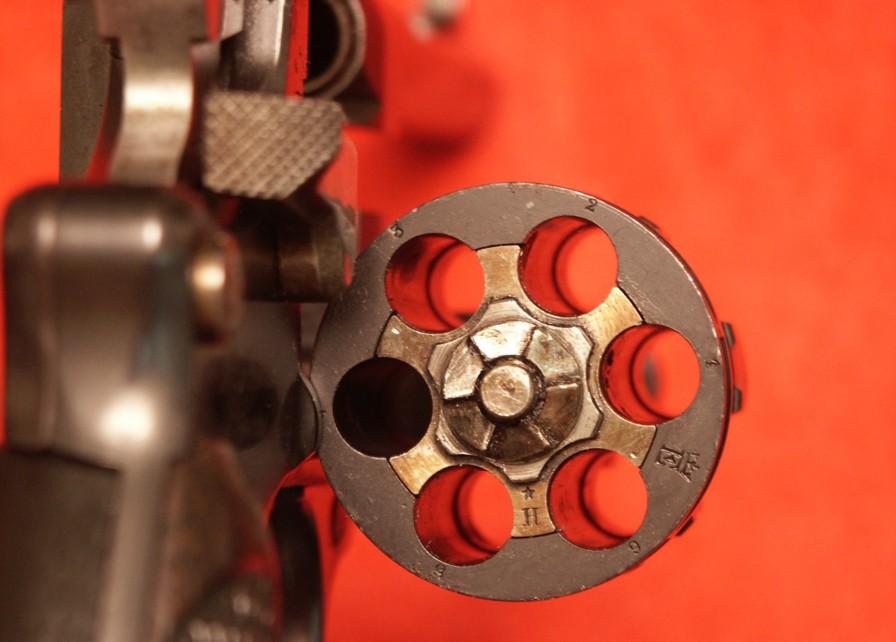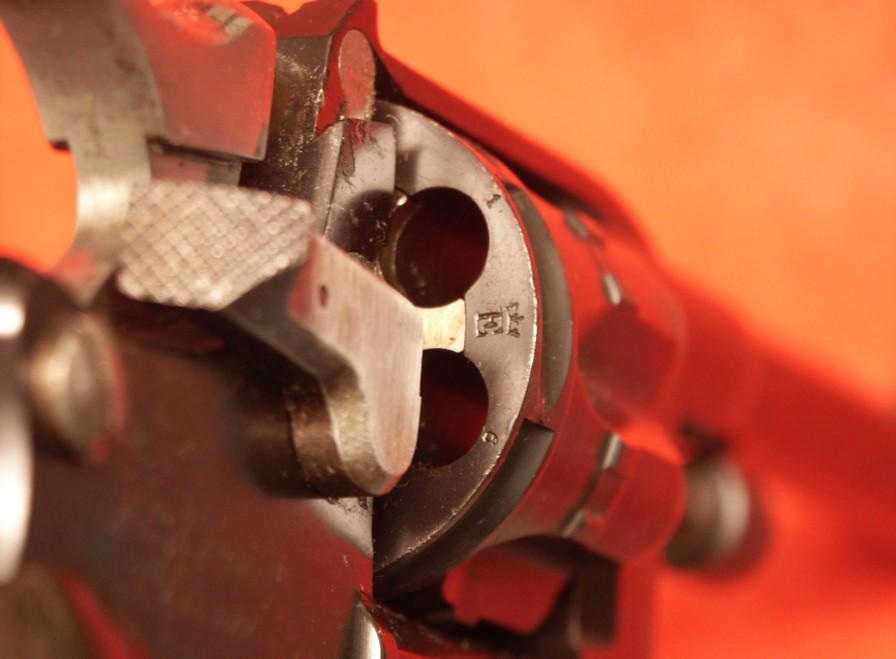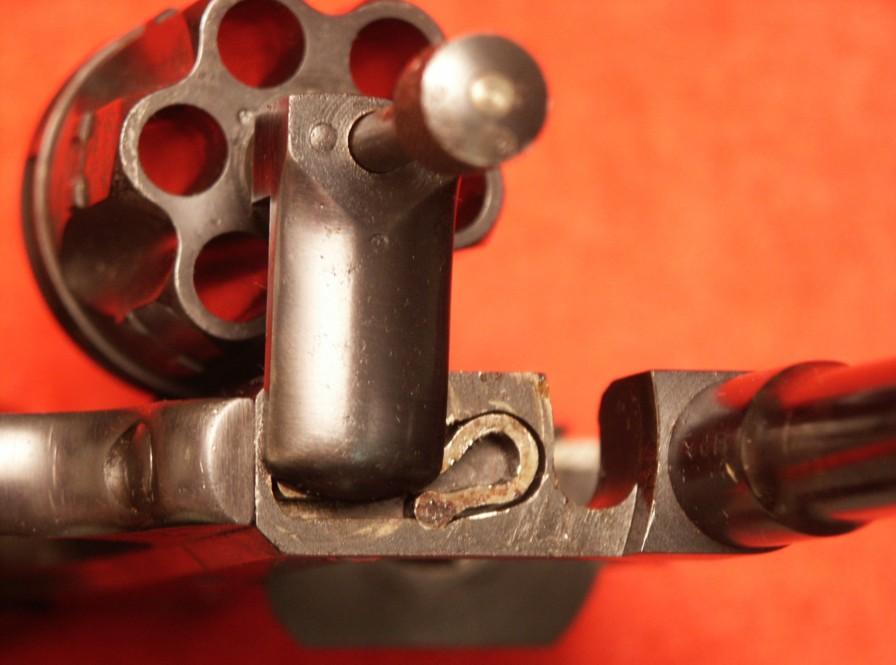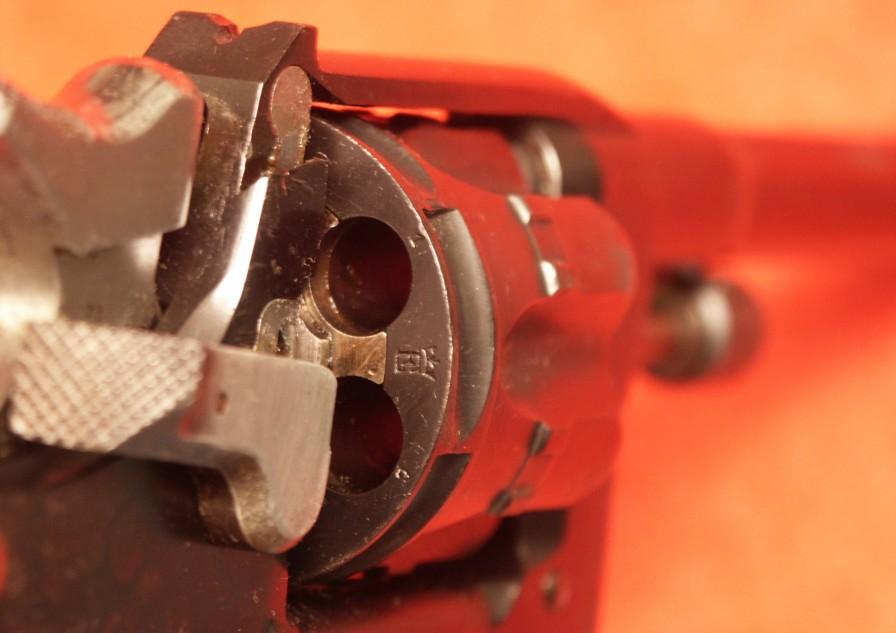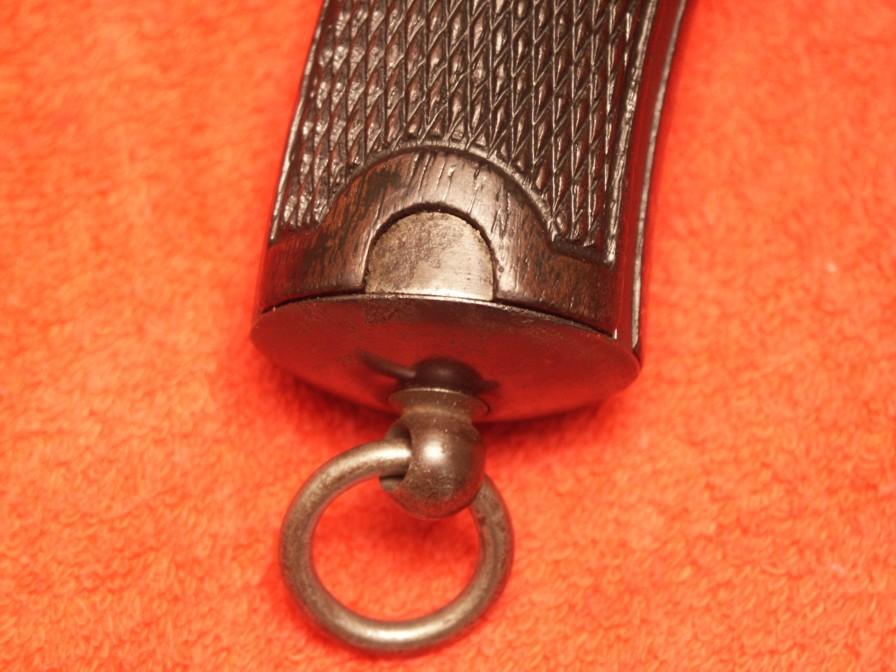 The second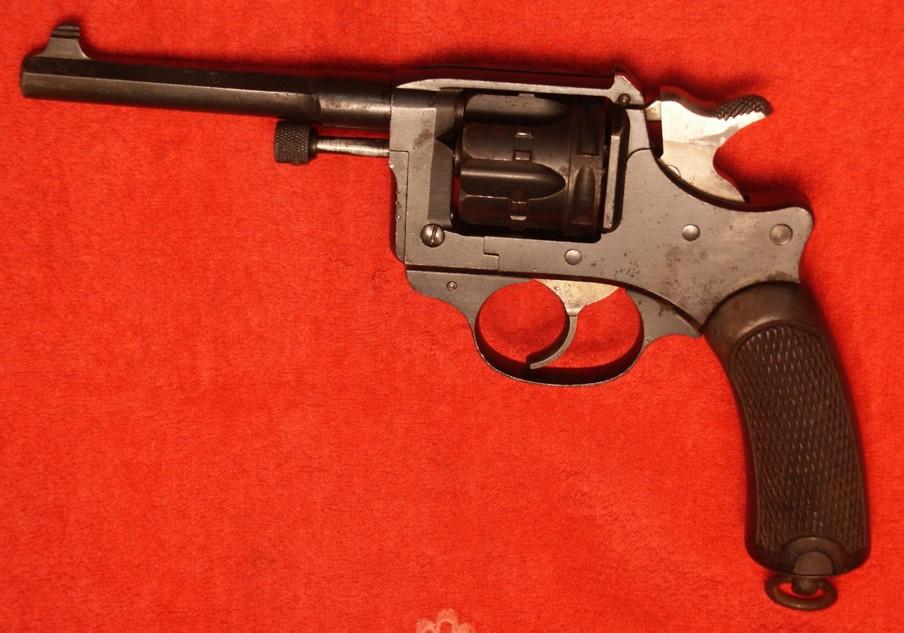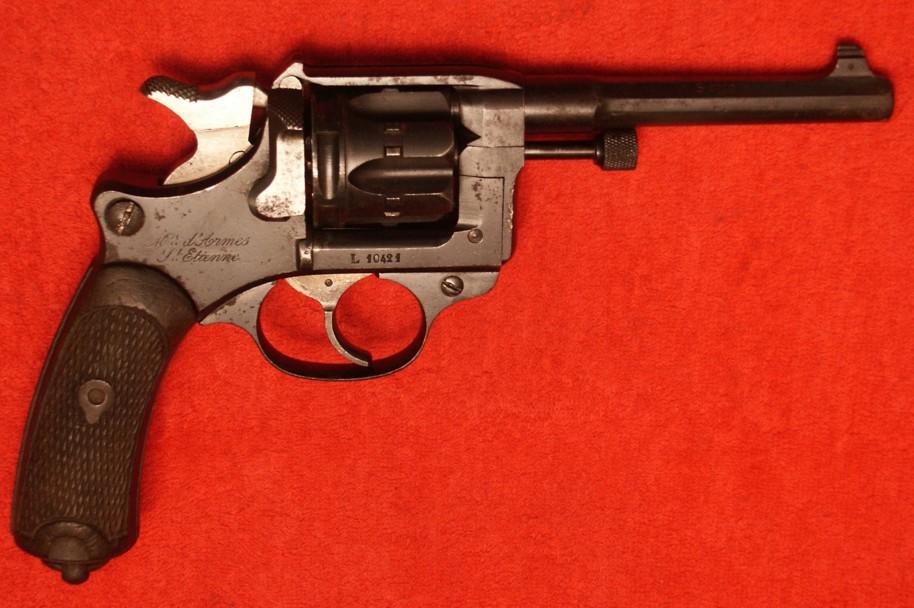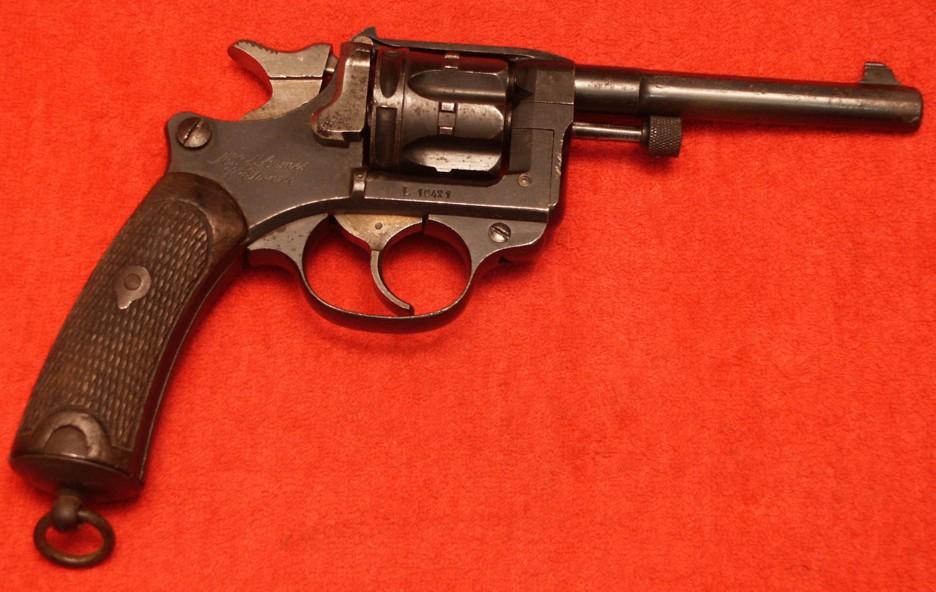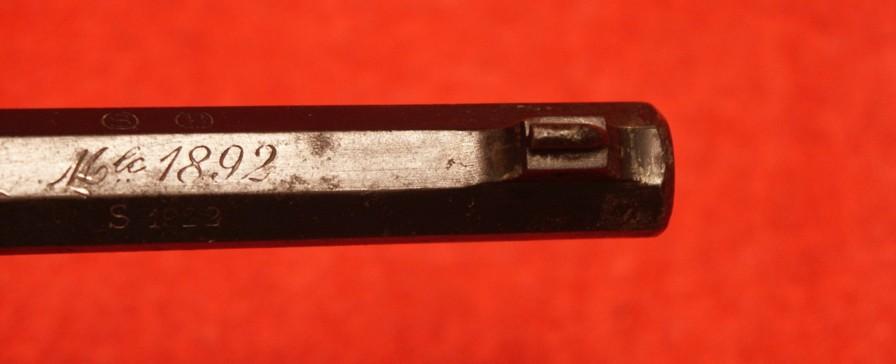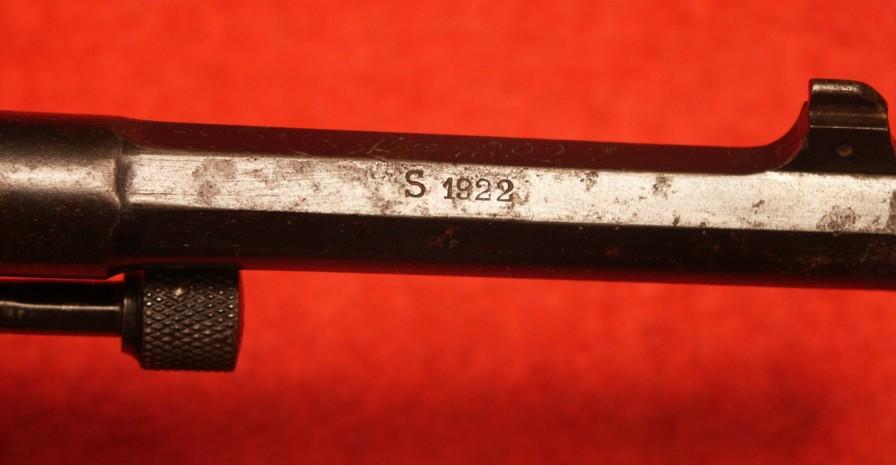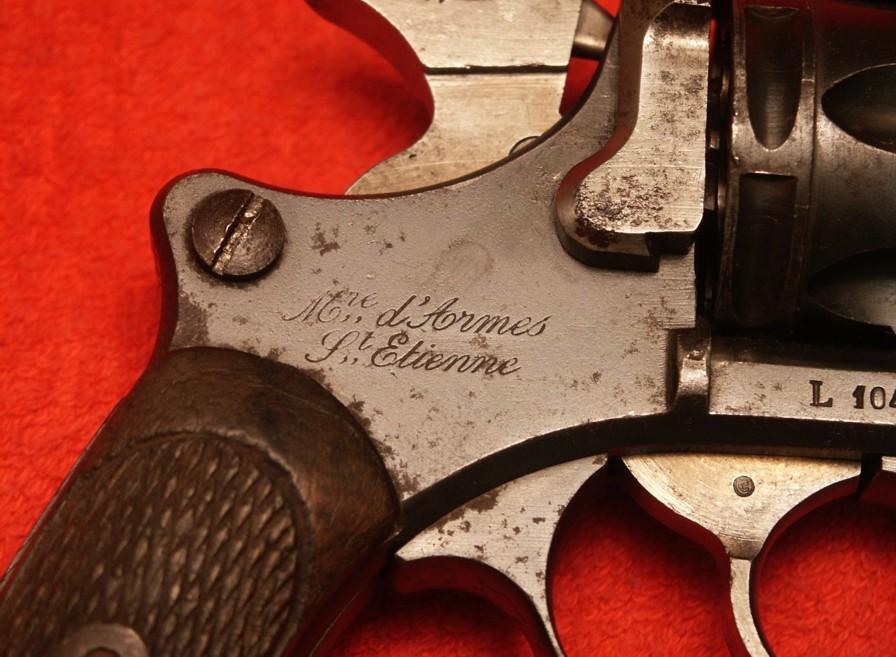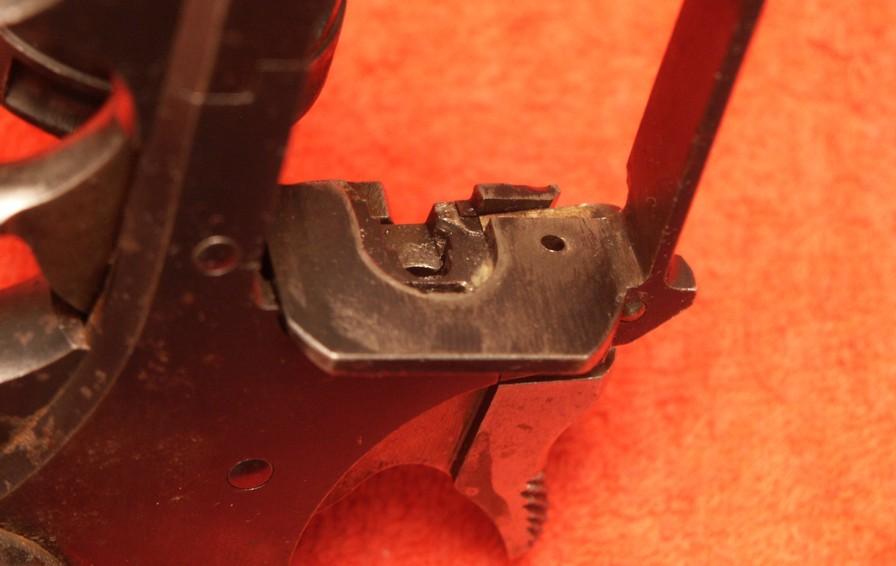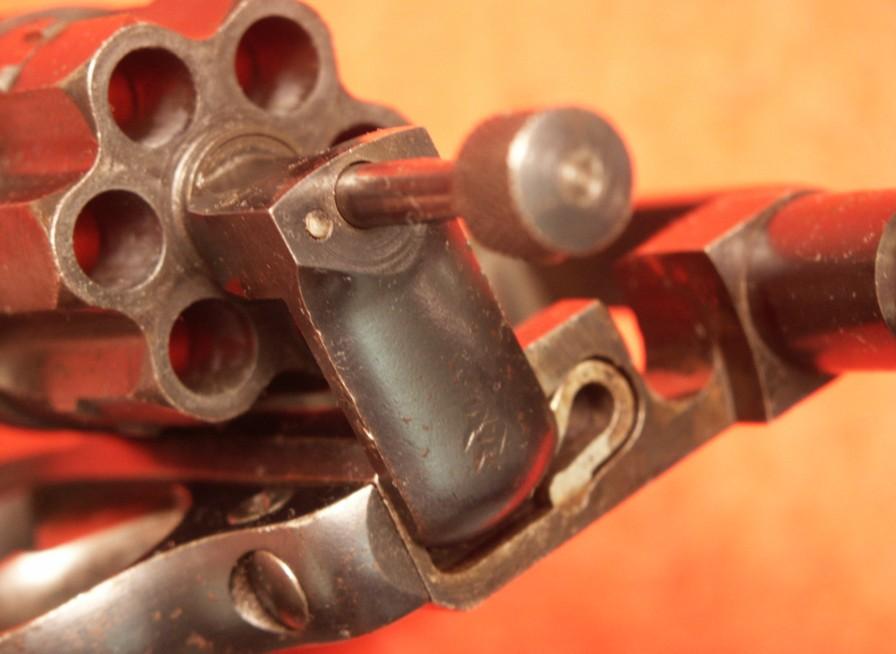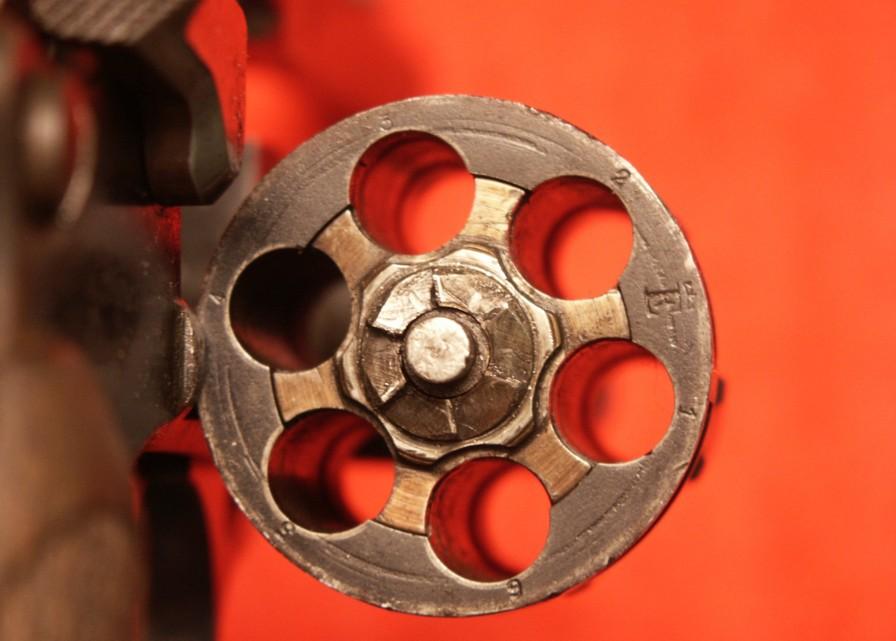 And the third, the navy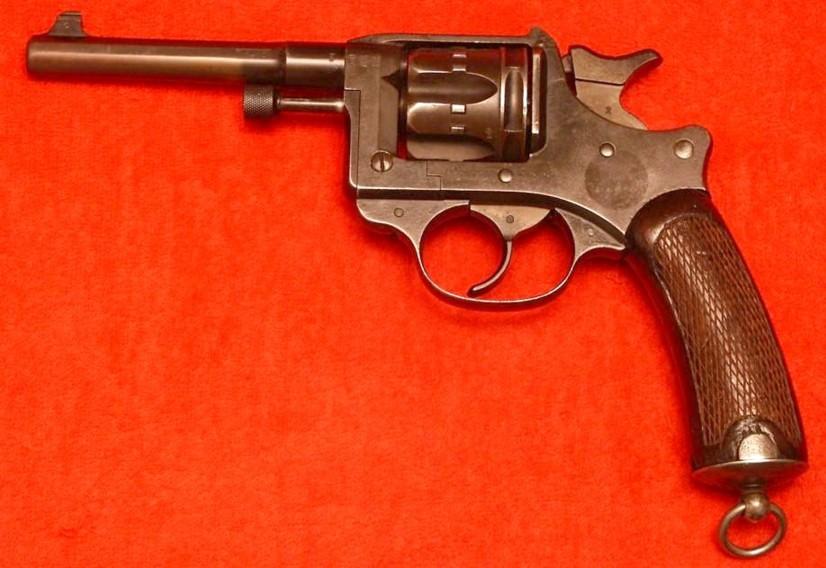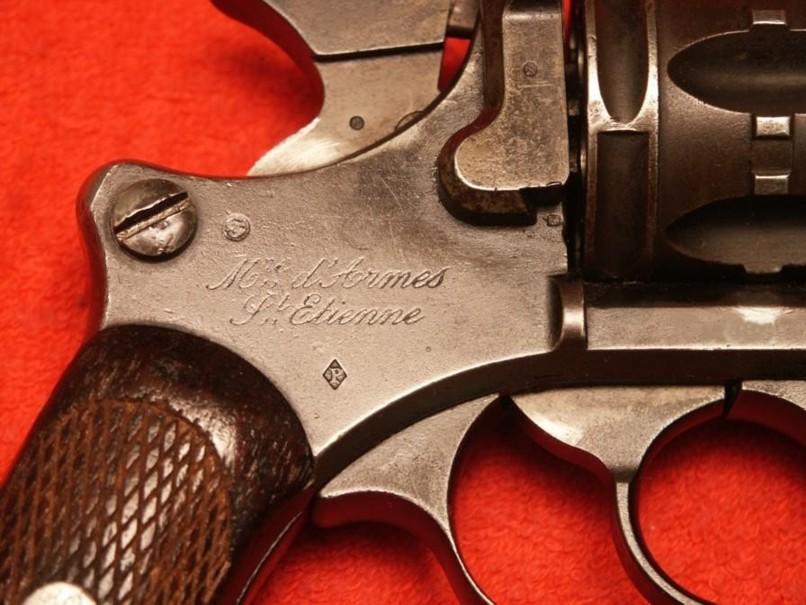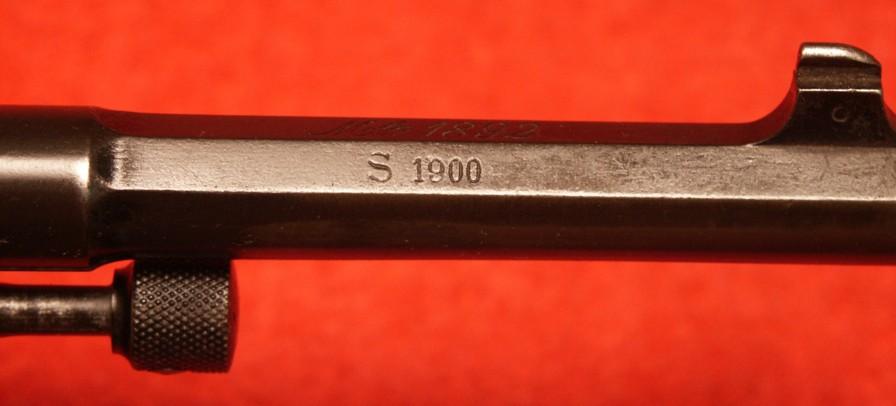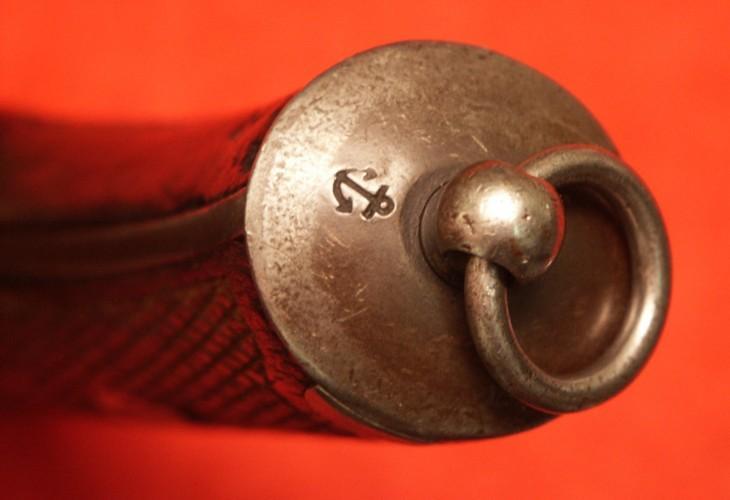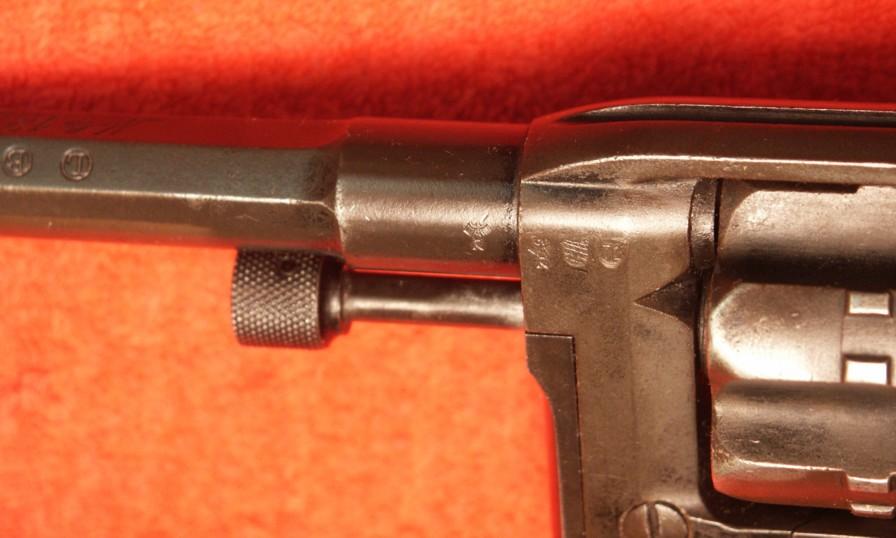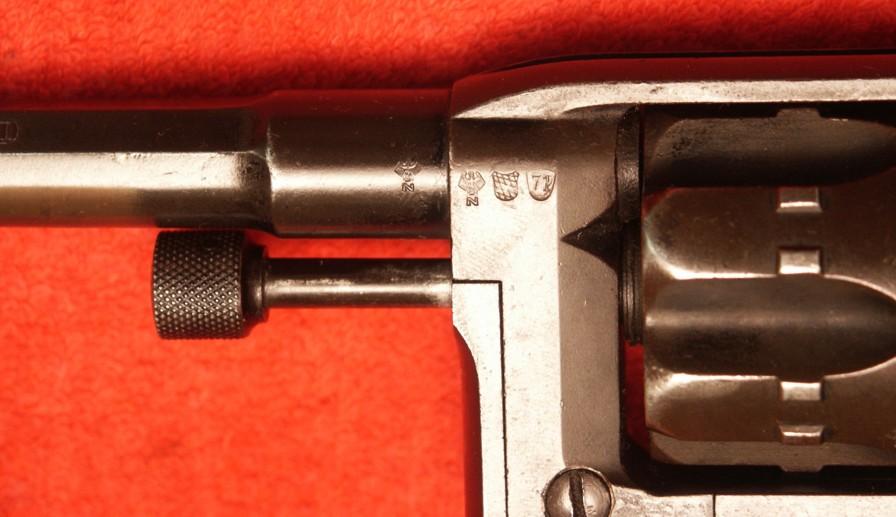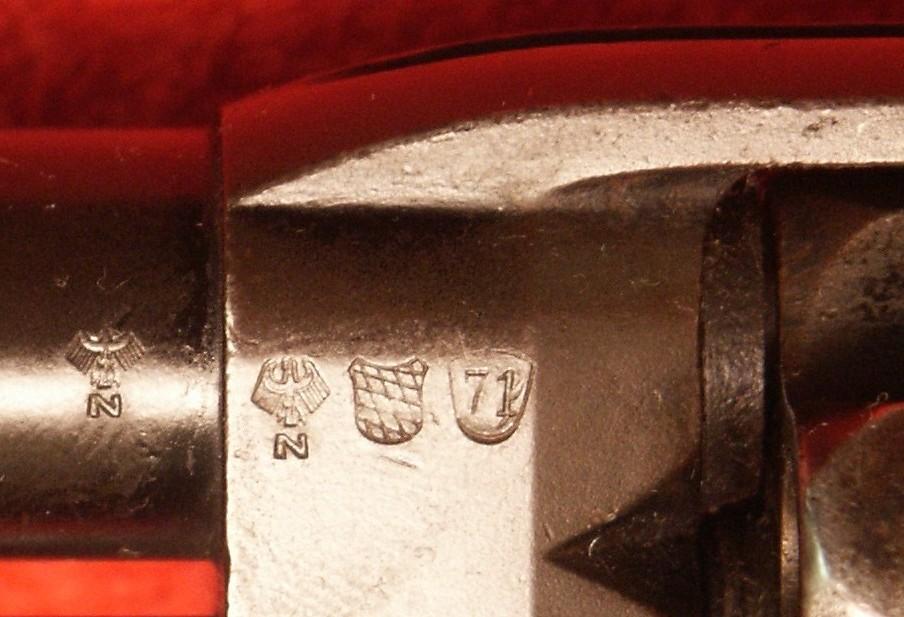 Revolver Saint Etienne 1892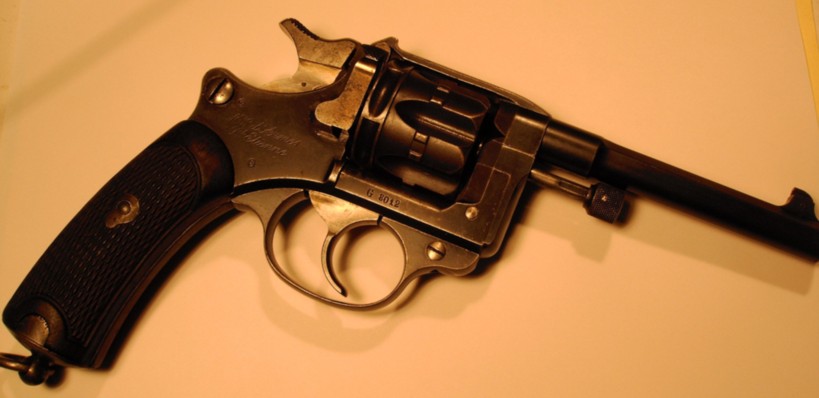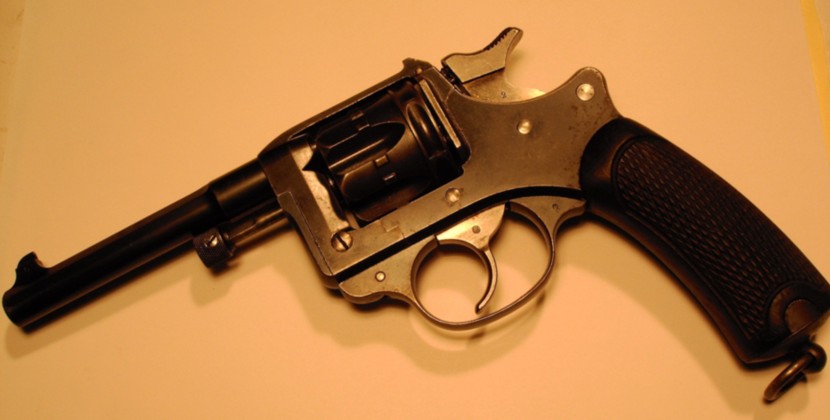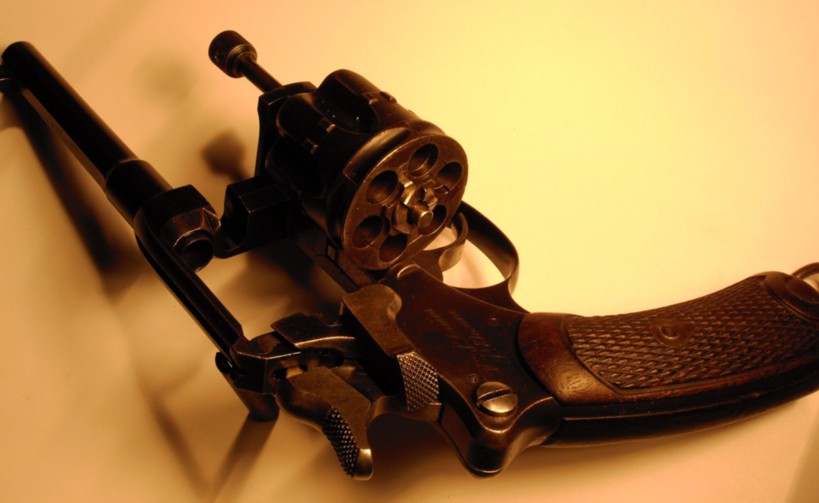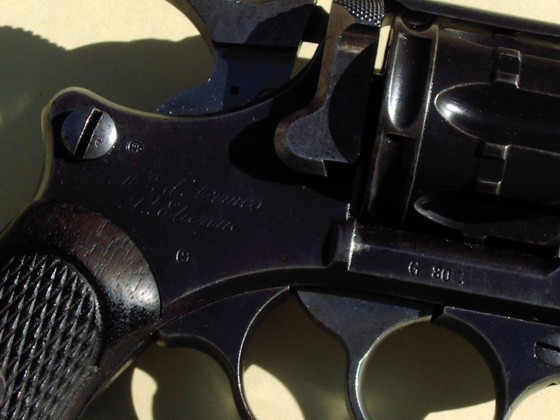 Revolver Saint Etienne 1892
Cal. 8mm
St-Etienne - Lawful 1892 - the revolver represented is not one 1892 lawful, but I cannot say with certainty what it is. It does not have crossing axes, the pin of the striker is apparent, and barrel close to the head it is not correct (two different thicknesses). Moreover, the curve before trigger guard under the carcass, is different from the 1892, and the handlebar also. On the other hand, its plates seem to be those of the lawful one.
Marcel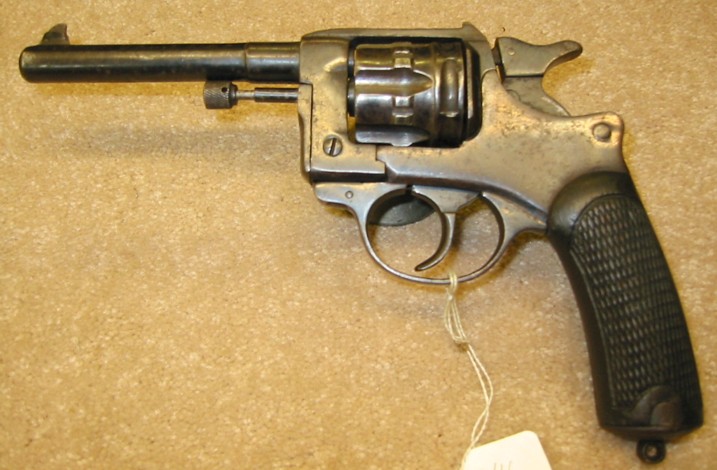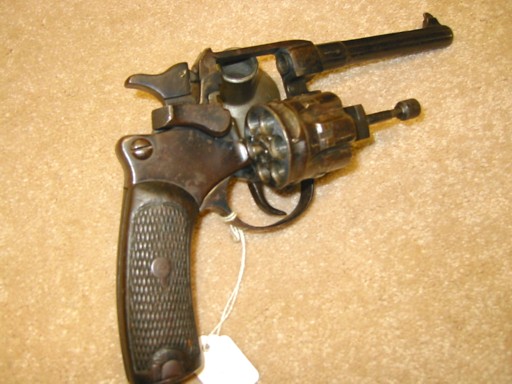 Many thanks to NIC for this nice pictures.