Bodeo
Italian military revolver. This model was widely used by Italian army during the World War One and World War Two. The right side of the frame displays issue markings, "CSO 550, 1926". The left side of the frame displays maker's markings, "Crown, SFAR, GVT". Variation with a folding trigger. 4.5 inch long octagonal barrel.
Many thanks to "COLLECTIBLESFIREARMS" for the photos
The complete mark of the gun isn't "SFAR GV", but "SFARE GVT", a mark well known by Bodeo's collectors.
The meaning of the mark is "SEZIONE FABBRICA d'ARMI del REGIO ESERCITO - GARDONE VAL TROMPIA" (Section of Royal Army's Weapons Factory - Gardone Val Trompia).
Pat (Italia)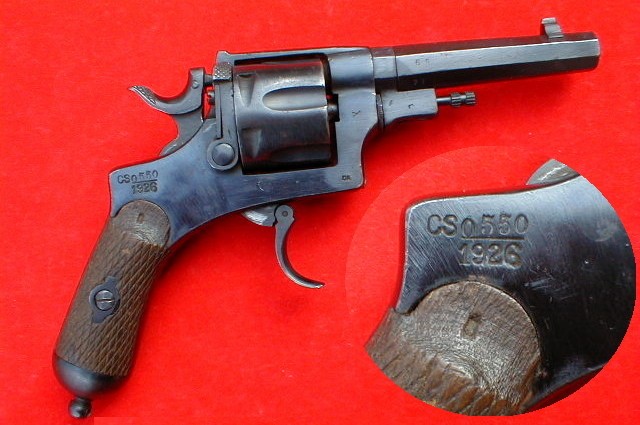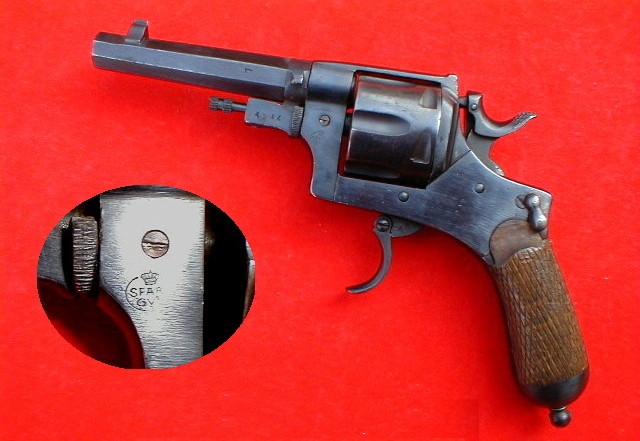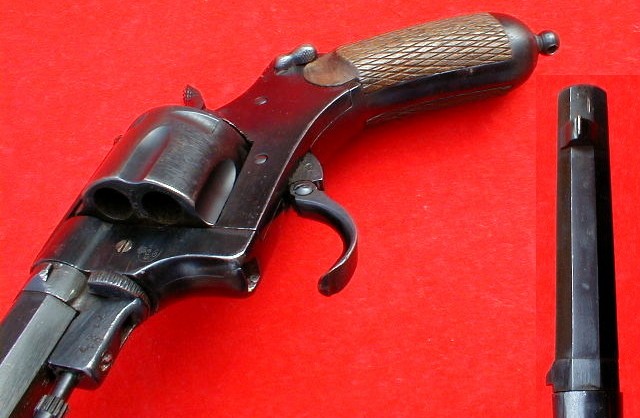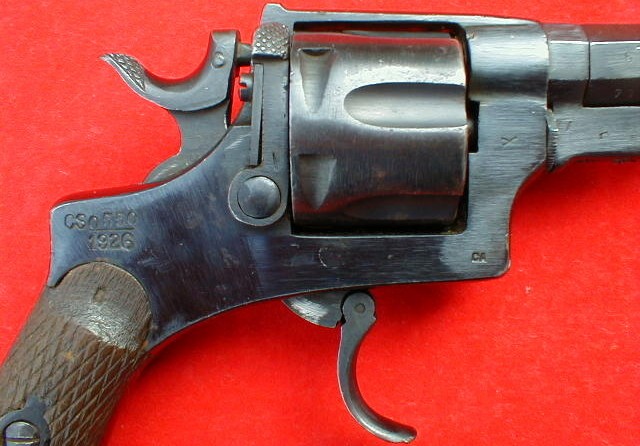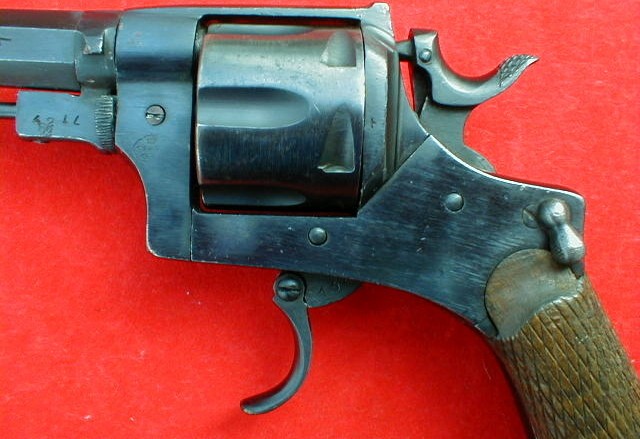 Ciao Alain
This gun is a model 1889 known as "Bodeo" cal 10. 4 mm and manufactured by the firm "SocietÓ Fabbrica Armi Regia" (Royal Society manufacture of weapons) of G.V.T (Gardone Val Trompia)
The identification number is read: CS 0550 (one started with two letters and four digits after the 1ere World war) and with the top, the year 1926 is the date of manufacture. The gun has a small piece which it misses and which constitutes the safety of the hammer (if one draws the trigger, it does not have the possibility there, for the striker, to beat the starter, because the piece of safety is not on line with its housing in the hammer, thing which is seen rather well in the left side sights of the photographs)
A soon my friend
alb =