Metalurgica Tempini
ITALIAN Model 1889 Type I Bodeo revolver mod B89 (10.35 Italian) mfg. at Metallurgica Tempini, Brescia in 1921.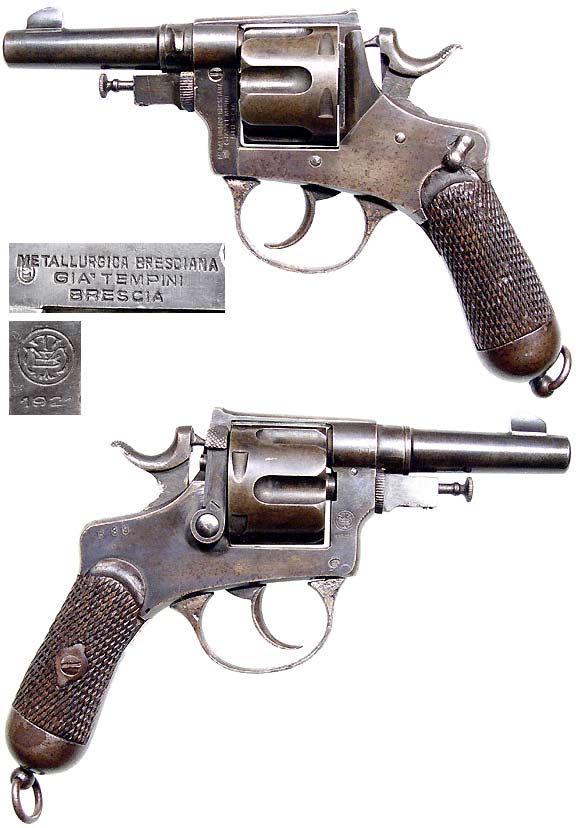 Tempini model Bodéo
Italian military revolver.
This model was widely used by Italian army during the World War Two. The left side of the frame displays maker's markings, "Metalurgica Bresciana Cia' Tempini Brescia". The right side of the frame displays issue markings, "C777", as well as the company logo with a date, "1921".
Many tanks to "COLLECTIBLEFIREARMS" for the photos.