BECKERS
Here a couple of flintlock of Holland, by (Mathieu) Beckers (c.1682 - c.1736) to Maastricht of approximately 1720. Length 53 cm, cal. 15,5mm.
The first in good condition (restored), the second is not reparable obviously.
Bert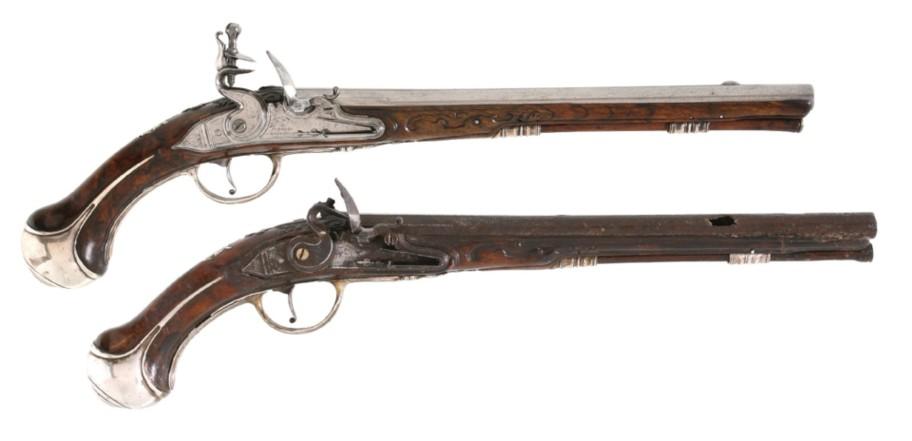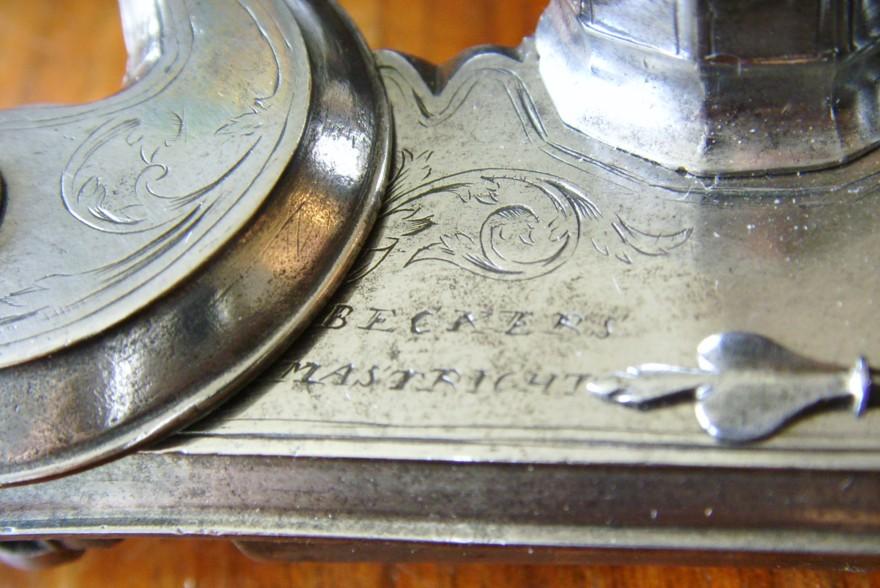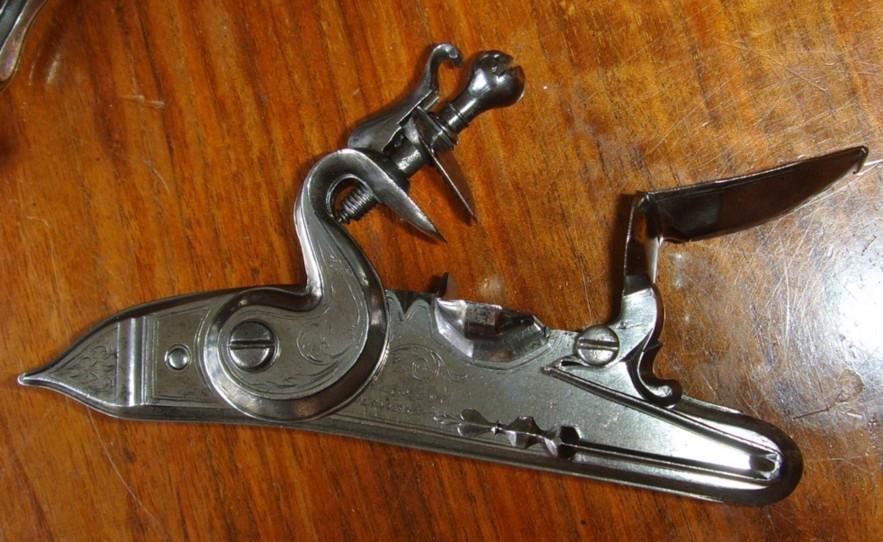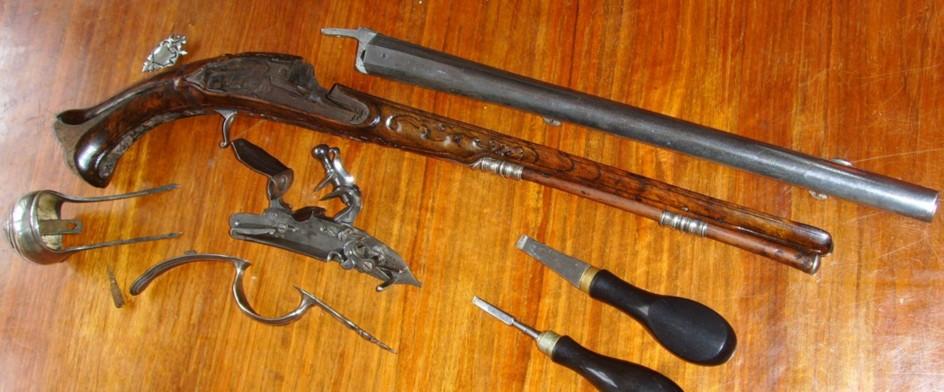 BECKERS
Dutch flintlock pistol with brass lockplate and chiselled barrel, signed BECKERS A MAESTRICH, on triggerguard No. 3, calibre 15 mm, length 53 cm.
Many thanks to "BOLKANTIQUES" for the pictures.