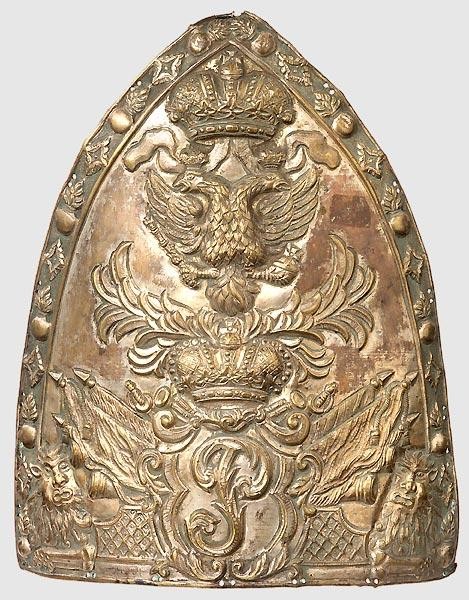 Berdan II
It acts of Berdan II, conceived by the American General Hiram Berdan. Powerful and modern weapon, it was adopted by Russia (1870) and Bulgaria. Replaced by Mosin - Nagant it remained in service during the 1st world war among the troops of 2nd line.
Cal 10,67 X 58 - capacity: 1 shot (metal cartridge black powder).
Christian
Undoubtedly Berdan number II, model 1870.
Probably a rifle of Dragon Model 1870: "Dragunskaya vintovka Berdana obr. 1870g". (1237mm)
Bus shorter than the rifle of infantry: Pekhotniya vintovka Berdana obr. 1870g. (1355 mm).
Longer than the rifle of cavalry and artillery: Karabina Berdana obr. 1870g. (965 mm).
And completely different from rifle Cossack: Kazachya vintovka Berdana obr. 1870g. (1219 mm).
Manufactured by: the Imperial arsenals of Tula and Izhevsk enters the years 1875 and 1892.
Caliber: 10.67 X 58 mm (at the origin) but perhaps cannonaded in 7.62 X 54 (after 1895)
1880: the year of manufacture of the weapon (because it acts of the model 1875)
1890: a reassembly!!! (Handing-over with wood or other modification)
The bicephalous eagle: imperial armory.
* D I ELG * - I*D: Belgian marks of test.
* D: mark of the inspector:
On the barrel, one must find the caliber and a letter which indicates the year of the test.
Patrice
Many thanks to the "ROYAL ARMY MUSEUM" Bruxelles and especially the section "ARMES PORTATIVE".
(N° identification : F403/200inf Collection of "Comte de Ribaucourt")
Length 1315mm. Barrel 800mm. dia. 7,6mm