LÜTHI OF HASLE
Lüthy Gottfried, arms manufacturer of 1888 to 1900 in Hasle canton of Bern, It had also an authorization to carry out repairs on the military weapons, and moreover, in complement it worked with the Arsenal of Solothurn.
Max.
Swiss rifle with Martiny system of gunner of precision. Heavy octagonal gun, micrometric sight, stock in drowning. The name of the manufacturer is on the side plate of the breech: "LUETHY OF HASLE" (CANTON BERN). The trigger is double and the caliber is 7,5x53,5 mm (1890)!
Barrel of 850mm and overall length of 1300mm.
Many thanks to "AUGUSTUS FIN ANTIQUITIES" for the photos.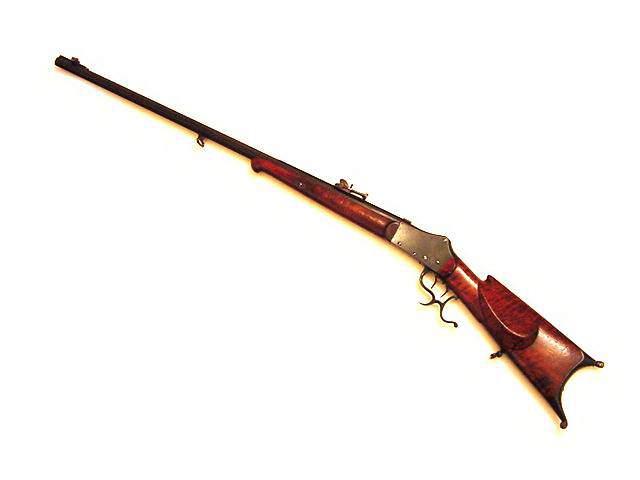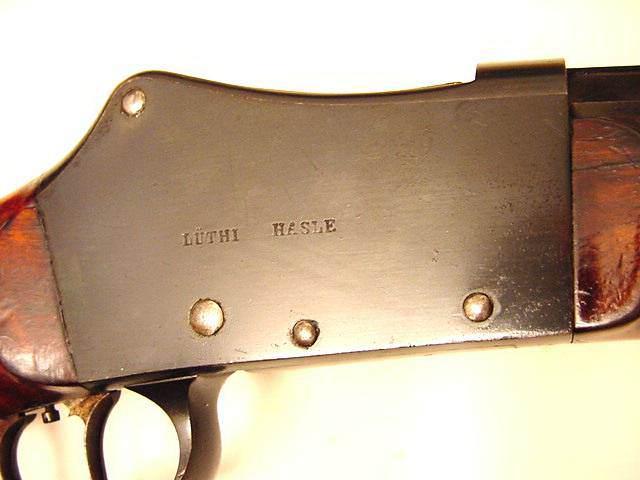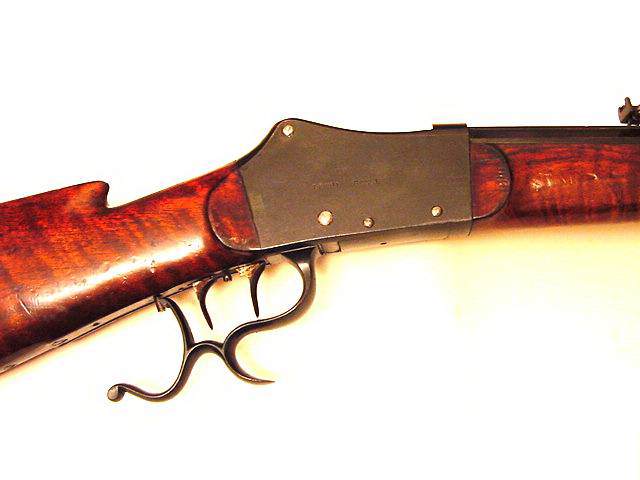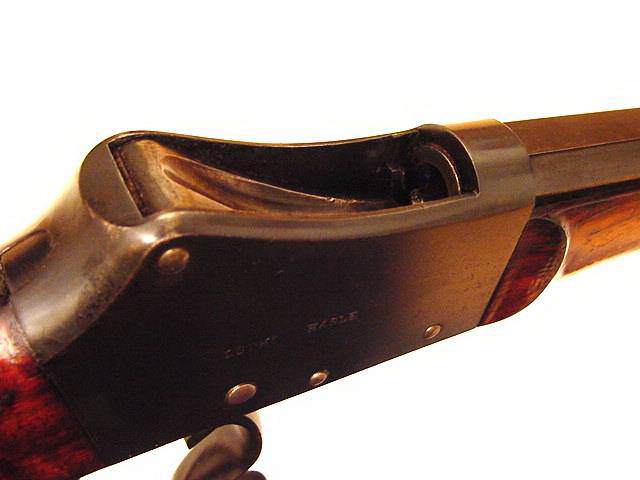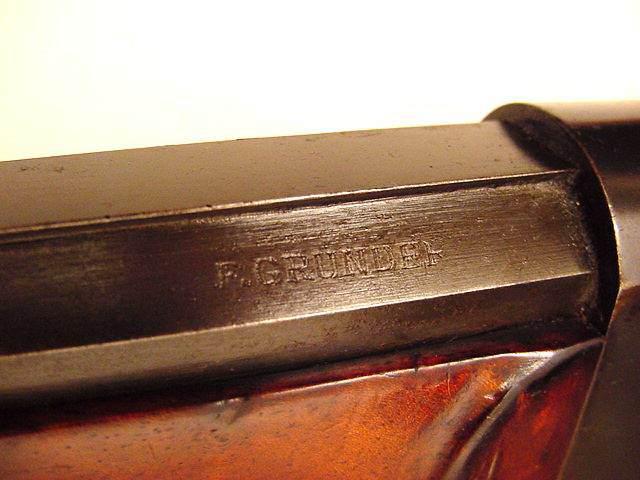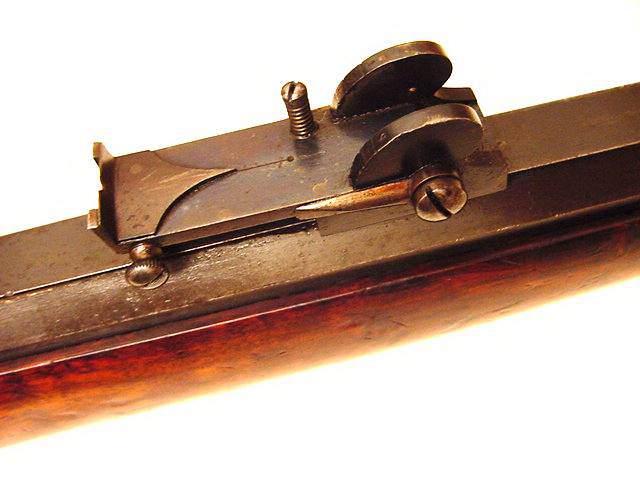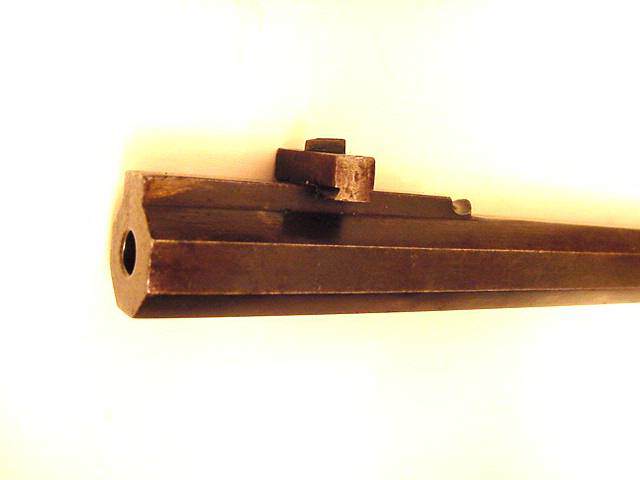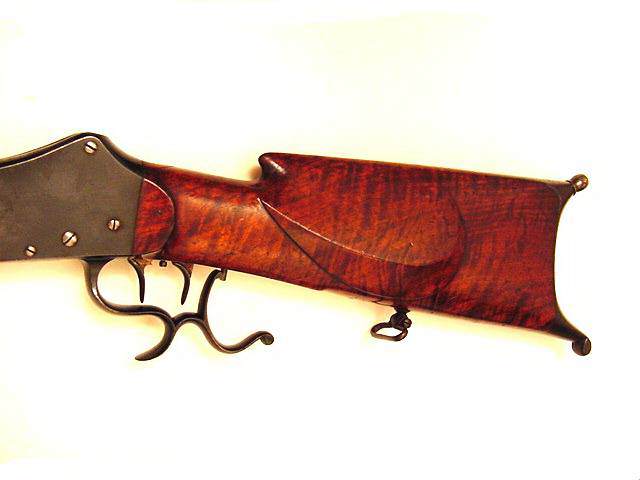 LUTHI HASLE
I have a target rifle that I have done a chamber cast and trying to find out what cartridge it is chambered for.
It is a Martini action, marked on the right side " LUTHI HASLE", similar to the one pictured on your web site. It is also marked " H&H " under the forearm wood.
The bore measures .410 dia., the groove dia. measures .4288. The rim dia. is .634 & .083 thick, the length to the shoulder is 1.125, and .190 shoulder length, the neck measures .463 in front of the shoulder and .451 about where the case mouth might be ( the chamber cast showed the case neck flowing into the bore). The base dia. is .553 tapering to .535 at the shoulder.
Tom
Indeed, using the measurements in inch with length of year, the weapon appears me to be with the calibre 10.4 X 38R Swiss Vetterli model 69/81, but is it "Rim-Fire" or "Center-Fire", in Switzerland the 10,4 x38R Rim-Fire is military, while 10,3 X 60 R Center-Fire is intended for hunting and the shooting on target.
Max