J. NOWOTNY " v PRAZE
(J. Nowotny in Prague)
FINE QUALITY ANTIQUE DOUBLE RIFLE CAL 8.15 X 46R CARTRIDGE CASES CAN BE MADE FROM .32-40 BRASS.
MARKED "J. NOWOTNY" & "V. PRAZE" ON TOP OF 21 7/8" BARREL, VERY STRONG RIFLING, RETAINING ABOUT 90% ORIGINAL BLUE TURNING PLUM WITH LIGHT WEAR ON CARRY AREA. RECEIVER & FITTINGS FINELY ENGRAVED BRIGHT FINISH. RAMP FRONT SIGHT, DOUBLE LEAF REAR SIGHT AND A GREAT INSET FOLDING TANG SIGHT.
STOCKS ARE SOUND FIGURAL WALNUT, L.O.P. ABOUT 14.25" FITTED WITH ANIMAL HORN BUTTPLATE AND GRIP CAP.
THIS LITTLE RIFLE IS ONLY ABOUT 38" LONG AND WEIGHTS A LITTLE OVER 7 POUNDS.
Many thanks to "BARSALOW AUCTION" for the pictures.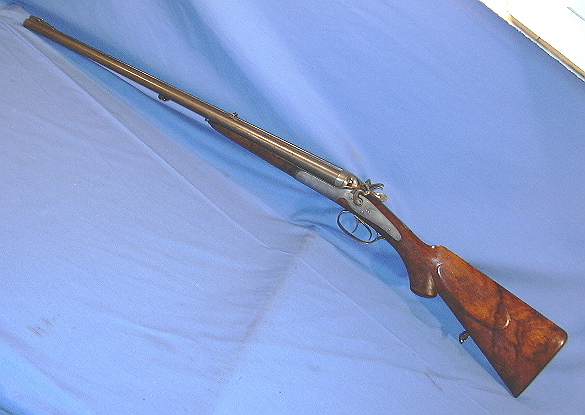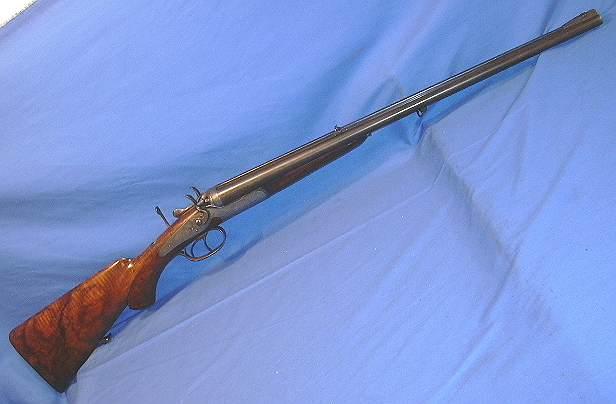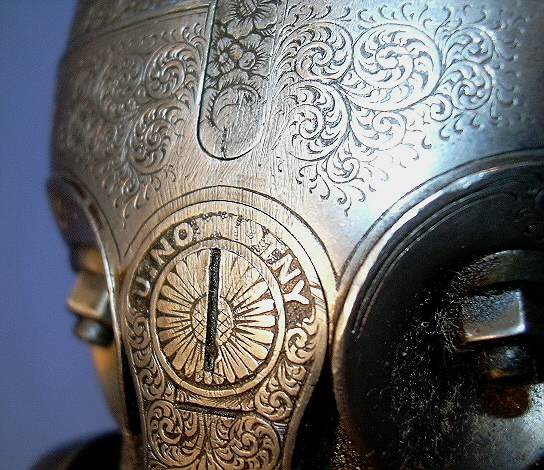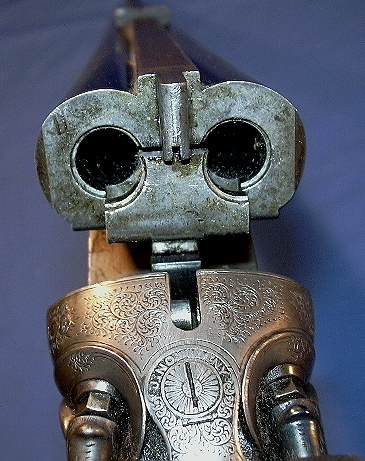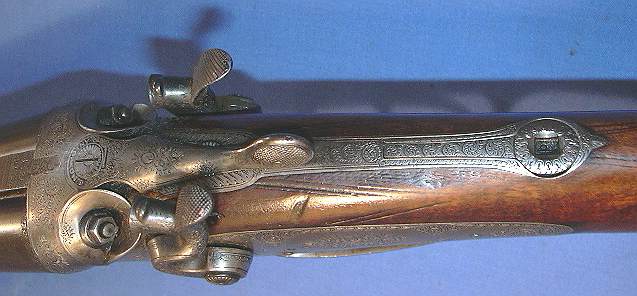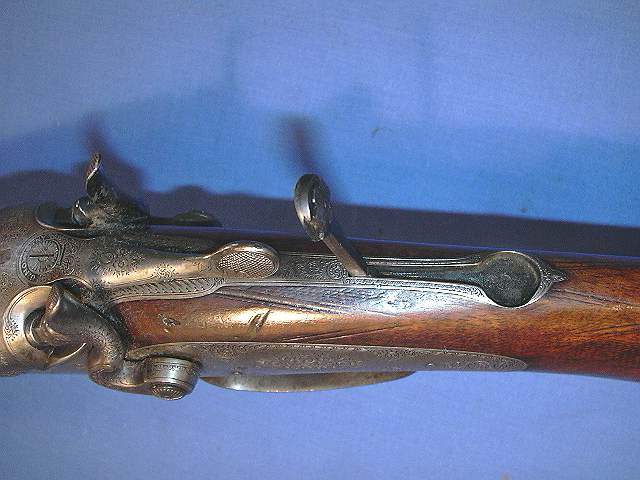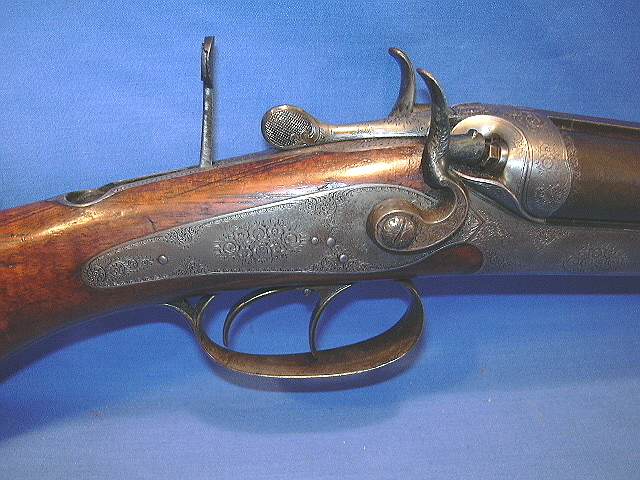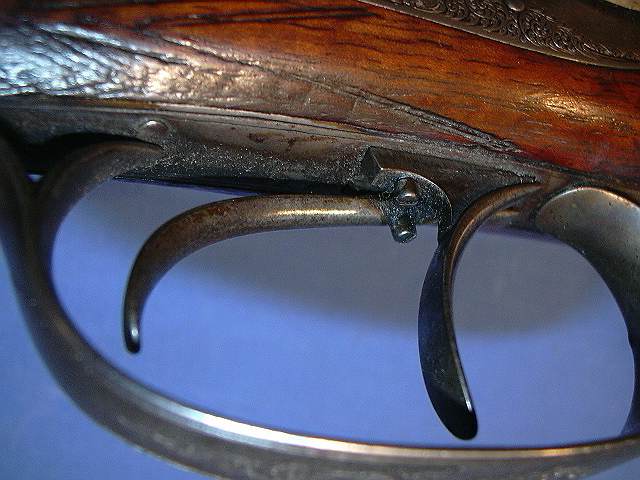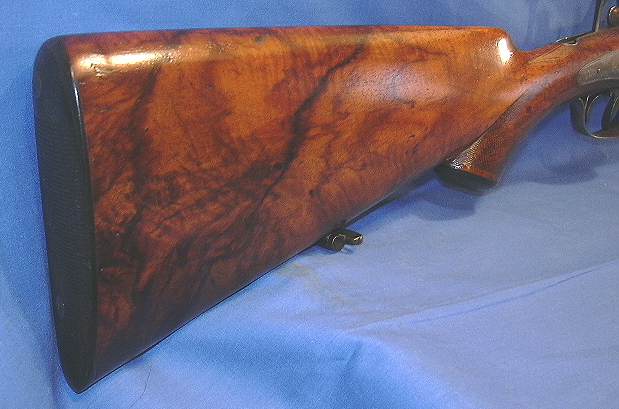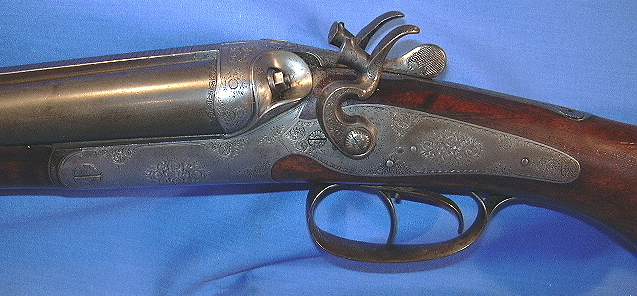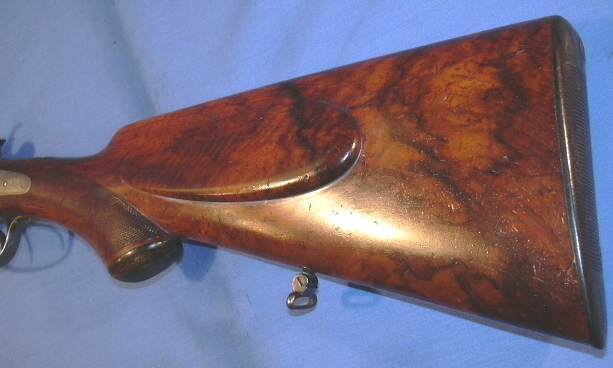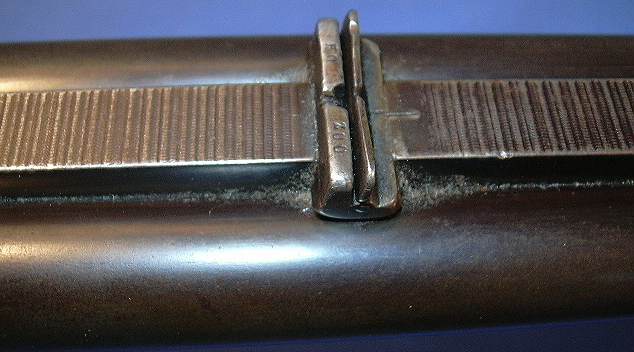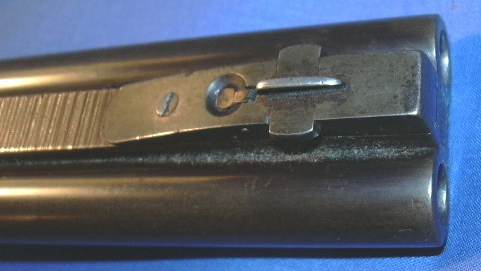 Pistolet de salon de J. Nowotny
J. Nowotny Parlor Pistol Single Shot & Hammer 4mm (?) or .17 cal.(?) rimfire cartridge. 9 1/2" octagon barrel with windage adjustable front sight. Color case and engraved back-action frame with cock and half cock feature single hammer. Walnut stocks are checkered.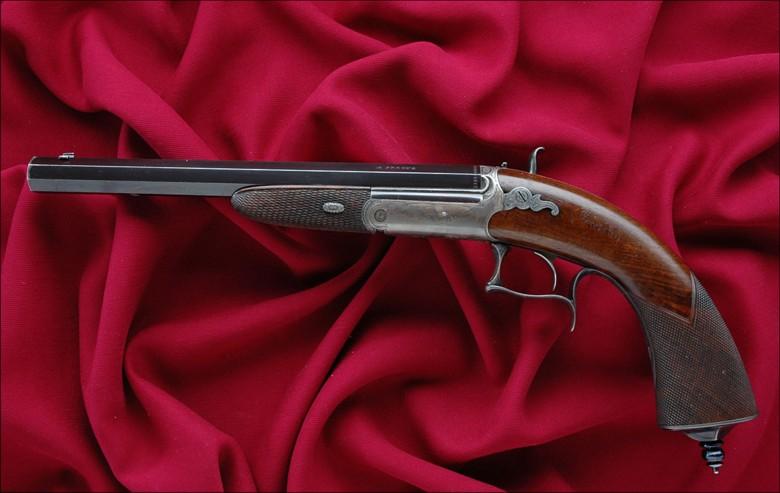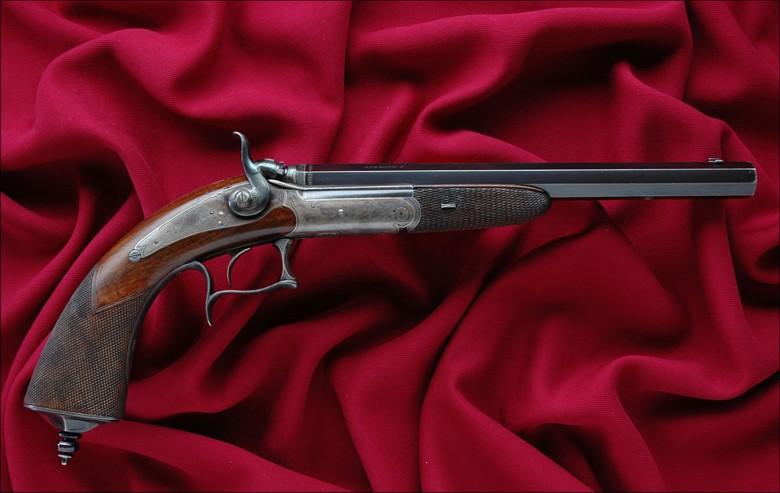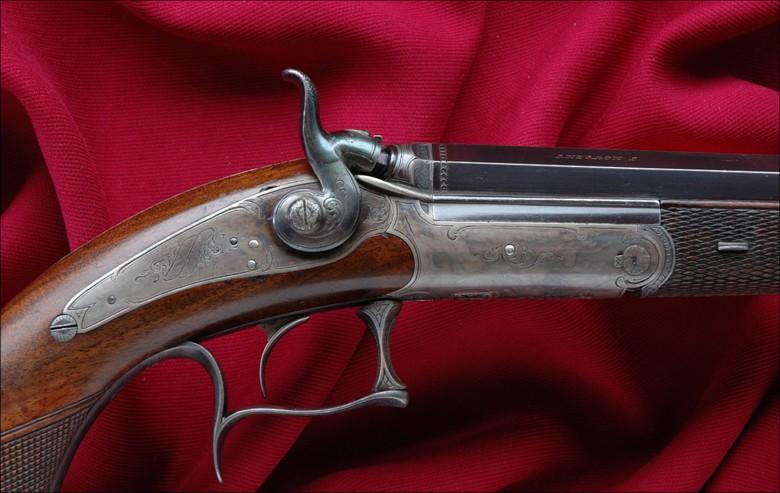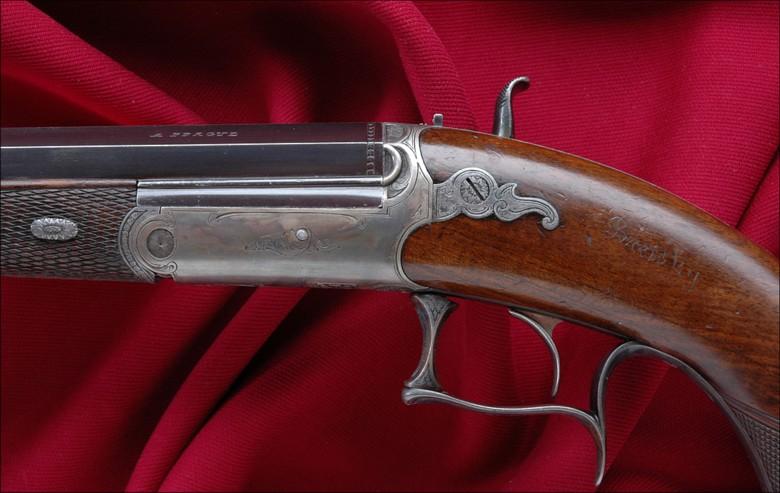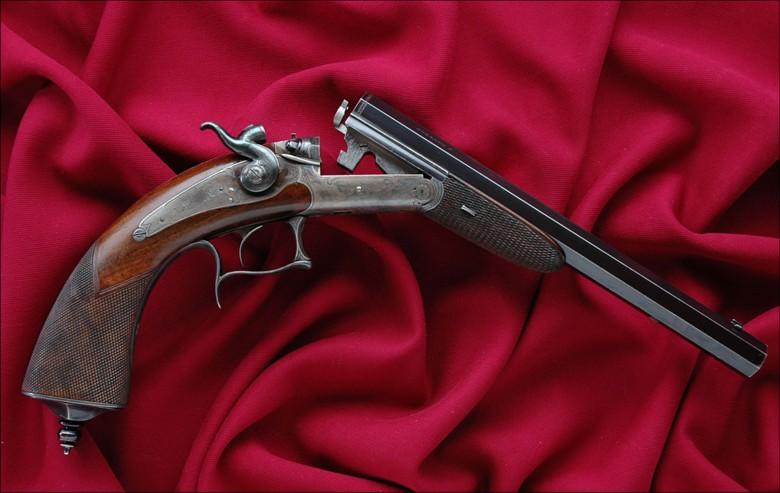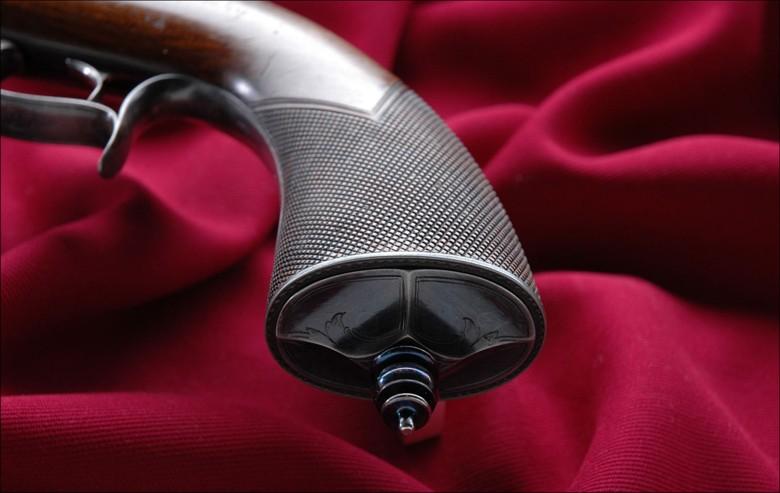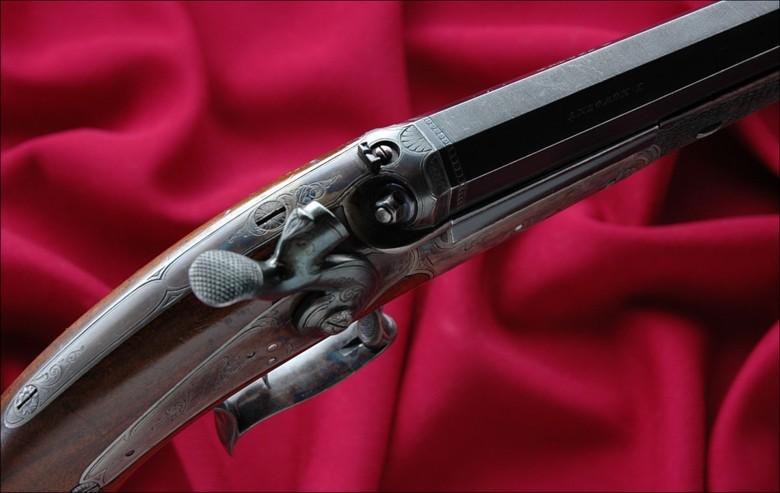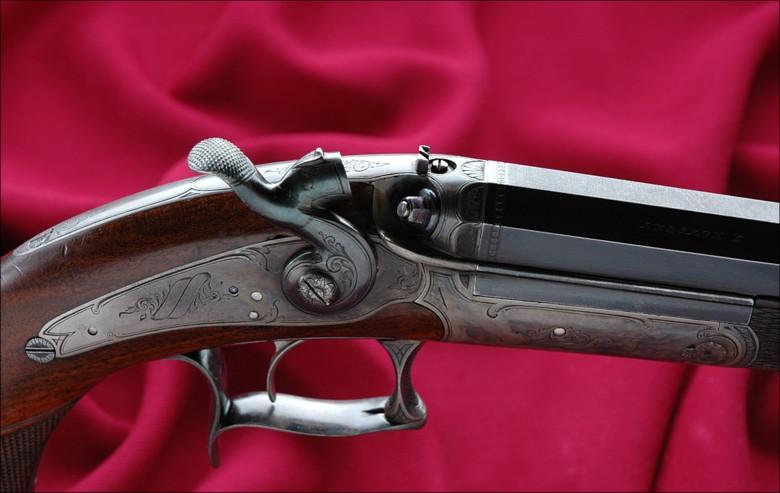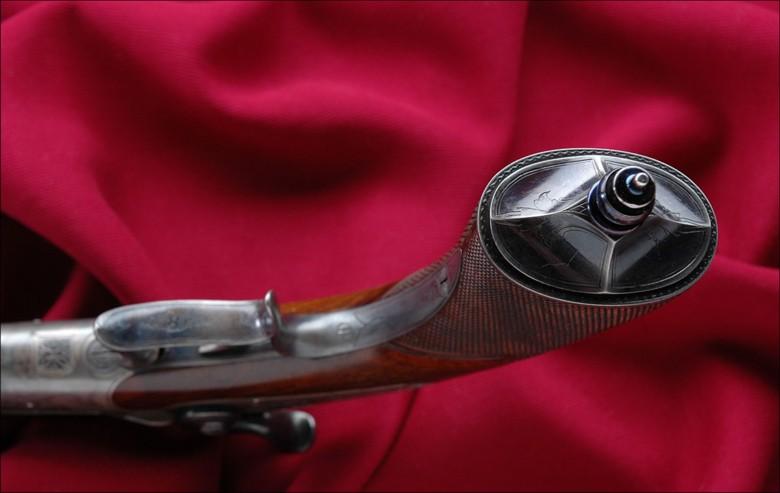 J. Nowotny, Prague
Drilling 12ga, 2 5/8" / 9.3x70R 25 1/2".
Many thanks to "HALLOWELLCO" for the photos.