Solar cannon
This dial is a simple horizontal dial coupled to a system of magnifying glass and cannon.
At the time of solar midday, the magnifying glass focuses the sun on the light of the cannon and causes the firing.
Such a dial was a long time in service with the royal palate in Paris.
The magnifying glass must be regulated with the good slope according to the season for a good firing.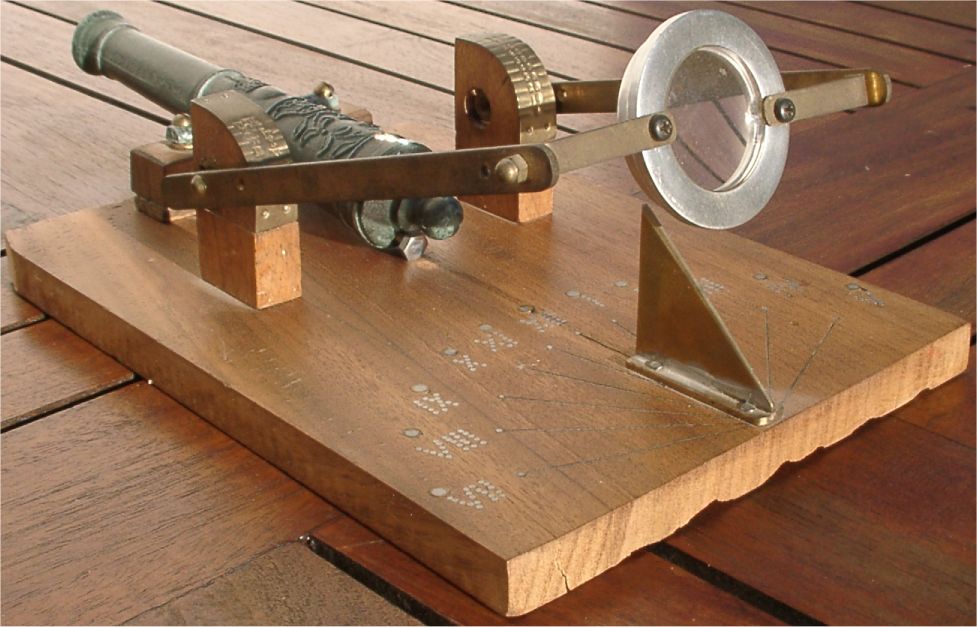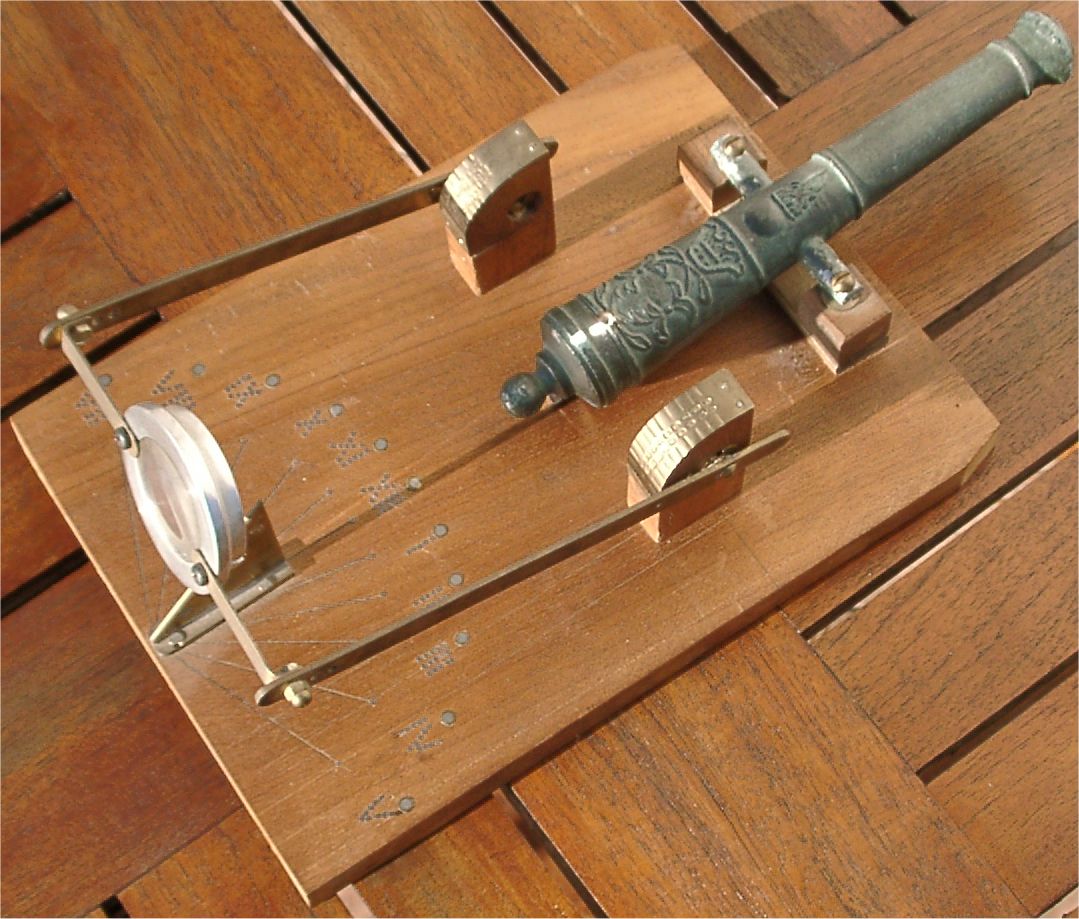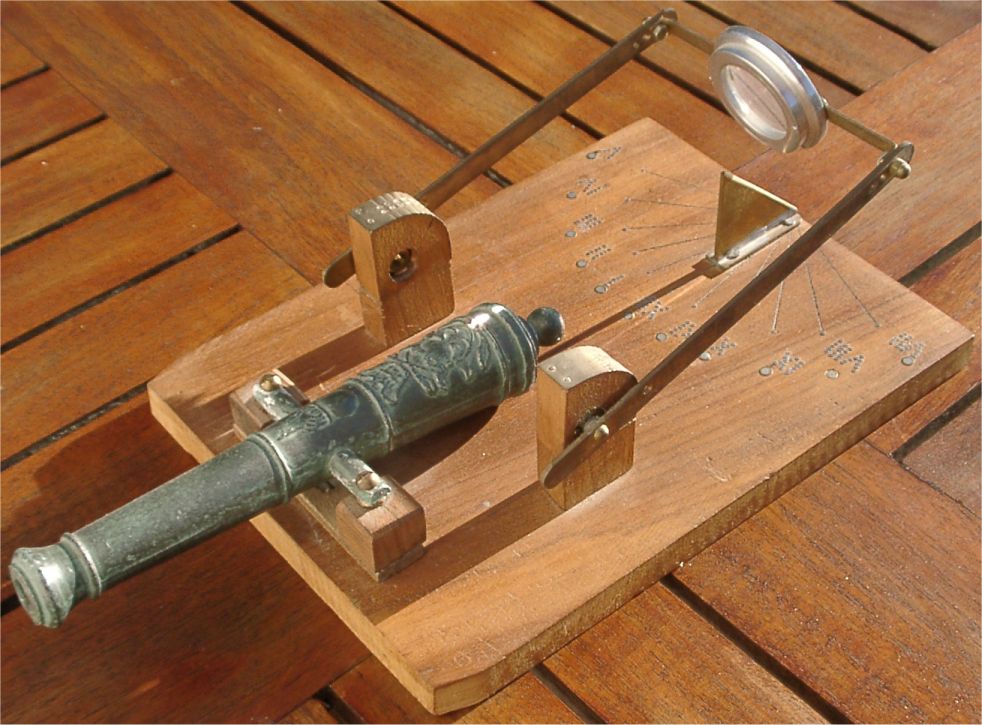 A Noon-Day Gun
Comprising a brass cannon barrel and brass-mounted adjustable circular magnifying glass fixed to a circular white marble base, the first of tapering form with ring moulding behind the muzzle, knob-shaped cascabel, plain trunnions, and mounted on a plain bed, the last (minor chip) incised with blackened hour scale in Arabic numerals from 6 to 12 to 6 above the latitude marked '59.55.20'
22.7 cm. diameter base