"Convertible" Colt
Produced in 1891, at some point a round detonated in one of the chambers with sufficient force to destroy the chamber, open up the adjoining chambers and rip the top strap off.
The effects on the shooter are unknown; however, I would not want to have been him!
Blade front sight, rear sight absent, with the two line address on top of the barrel and "45 COLT" on the left.
Black powder frame, with the two line patent markings next to the circled Rampant Colt on the left, casehardened hammer, and replacement frame screw, possibly for use with a shoulder stock. Two-piece stag grips.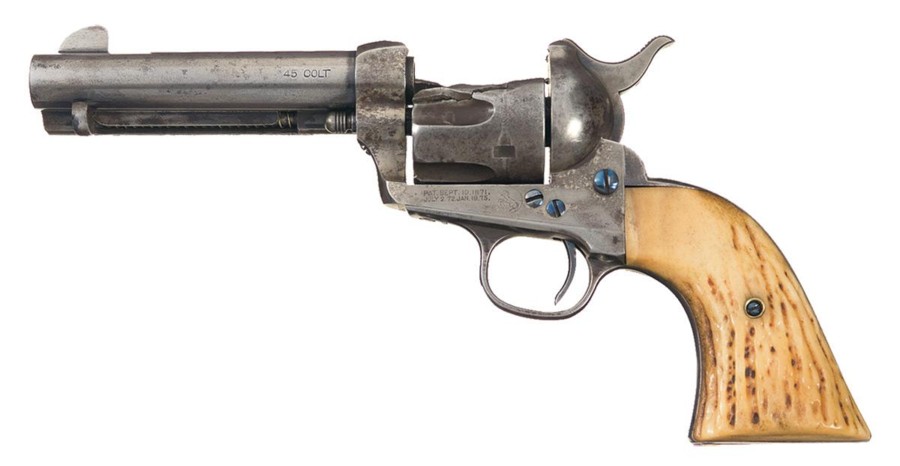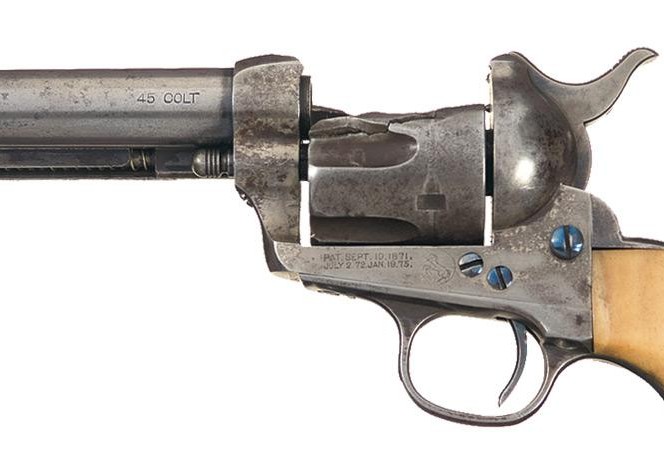 Another weapon decapitated !