Gattling
A curiosity, the far West is not far !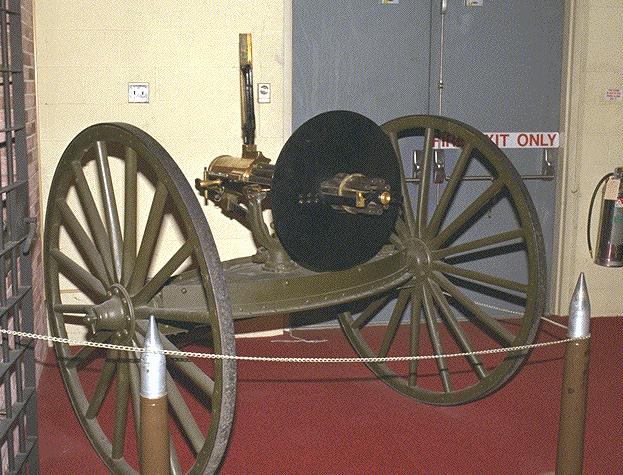 Military Civil War Gatling Gun - model 1883.
This is a beautiful hand-crafted reproduction of Dr. Richard L. Gatling's famous naval model 1883 gatling gun. Features include: full metal carriage, rotating 6" metal rimmed wheels, and dual magazine cases. Turn the hand crank and see the barrels rotate and at the same time it makes a clicking firing sound. (The original gatling gun would have a firing rate of over 500 rpm.) Barrels are encased in metal receiver with a bronze antique patina which traverse 74 degree and elevate 125 degree. Measures 14" long and weighs 4.5 lbs.
Alain

Another Gattling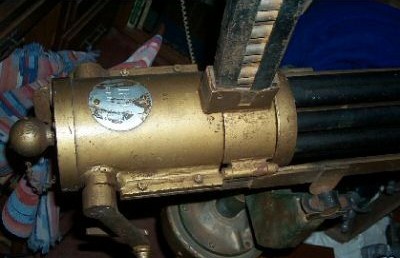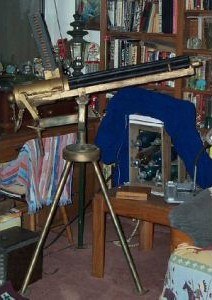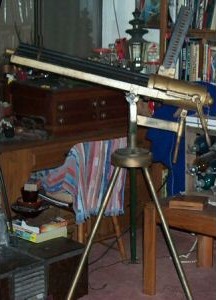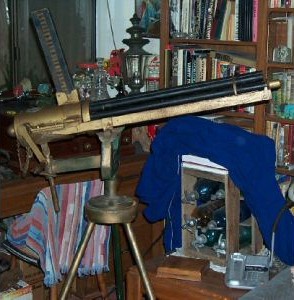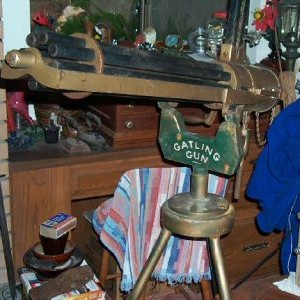 Another Gattling