Ethan Allen
Bar Hammer Single Shot Pistol by Ethan Allen.
circa 1840s
Serial no. 960 ; .28 caliber, 2 1/16 inch part round, part octagonal barrel, without front sight; marked on left side of hammer, ALLEN'S PATENT; scroll engraved frame; varnished walnut grips.
Many thanks to "GREG MARTIN AUCTION" for the photos.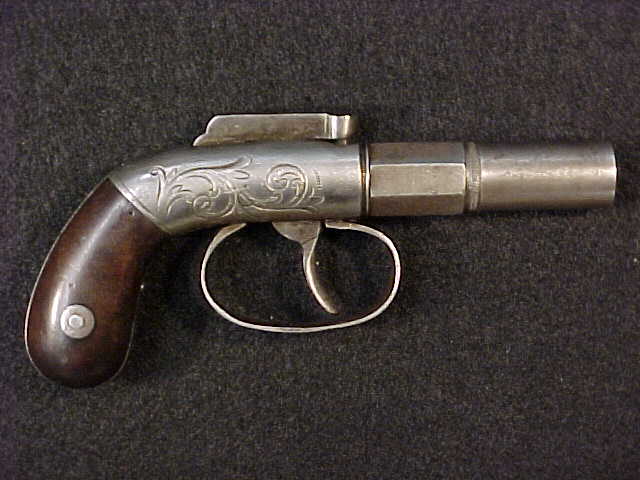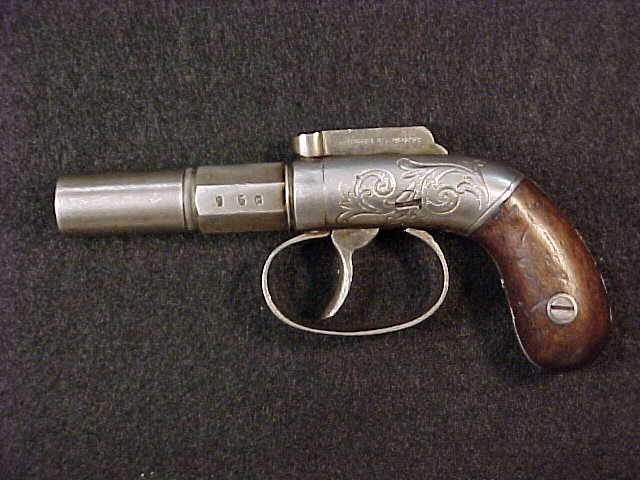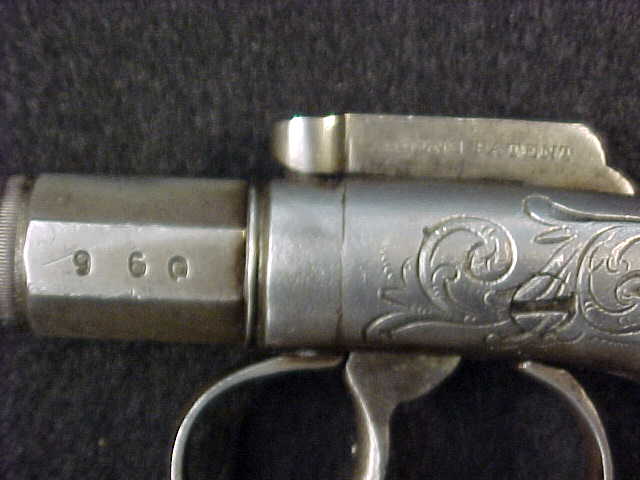 Ethan Allen
Rare New England Percussion Single Shot Pocket Rifle, By Ethan Allen, Grafton, Massachusetts.
circa 1835
Serial no. 34, .28 caliber, 7 7/16 inch part octagonal, part round barrel with steel pin front sight mounted on dovetailed steel base; the top of frame marked E. ALLEN / GRAFTON / MASS. and POCKET RIFLE and CAST STEEL/WARRANTED; frame leaf engraved; walnut grips with German silver oval escutcheon on each side.