Aston & Co
A U.S. Model 1842 Percussion Martial Pistol by Aston: The 8 1/2", 54 caliber barrel marked U.S./JH/P. Tang dated 1851. Lock with standard markings and dated 1852. Brass furniture. Walnut stock with two inspector's cartouches.
Many thanks to "CW SLAGE ANTIQUES" for the photos.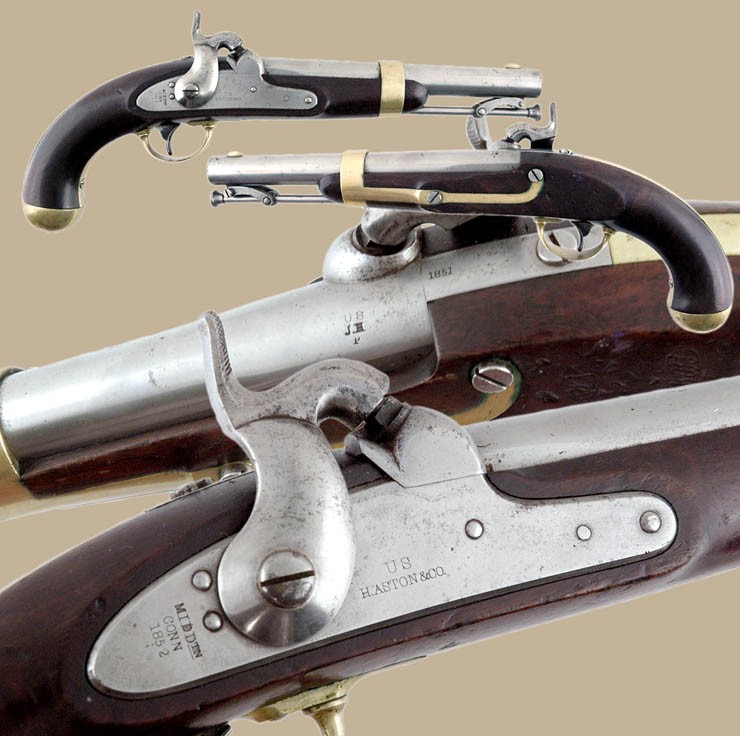 H. ASTON & CO.
DATED 1852
IN 50 CALIBER PERCUSSION (CAP & BALL)PISTOL.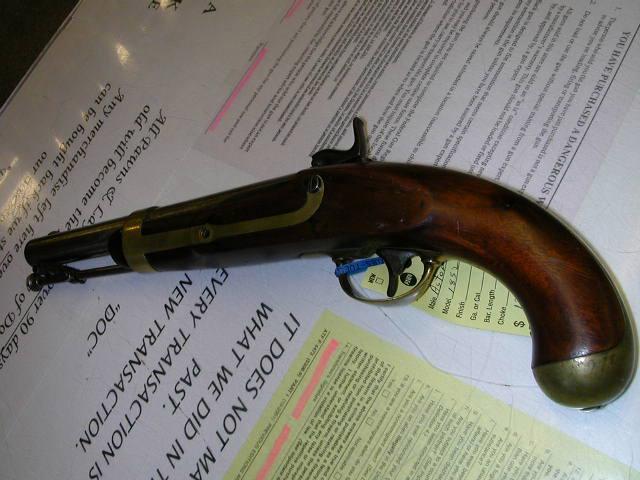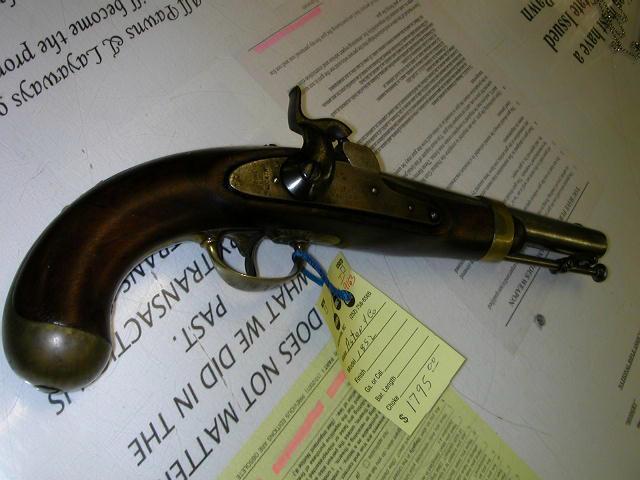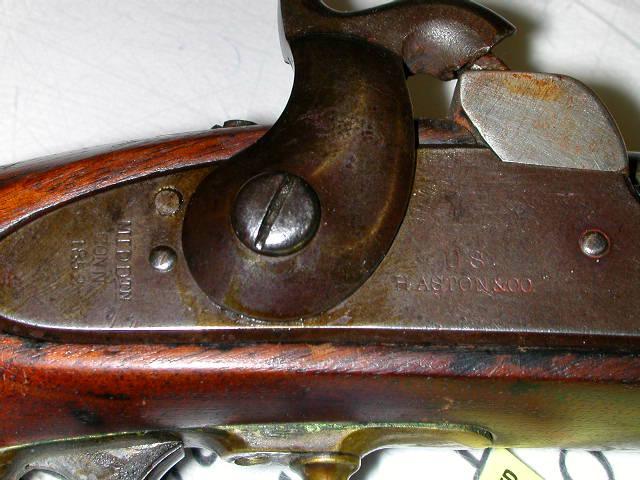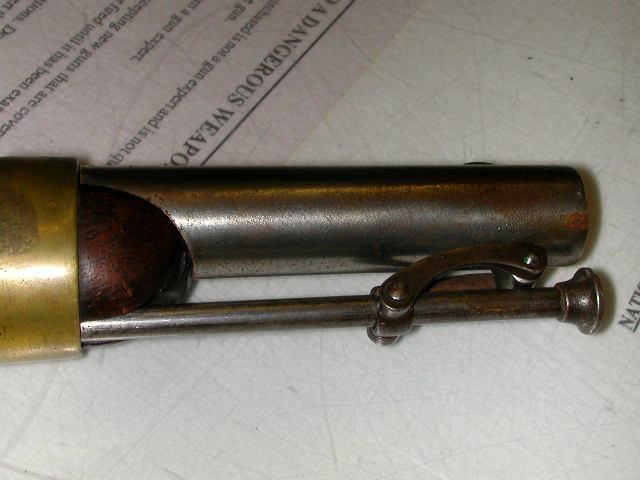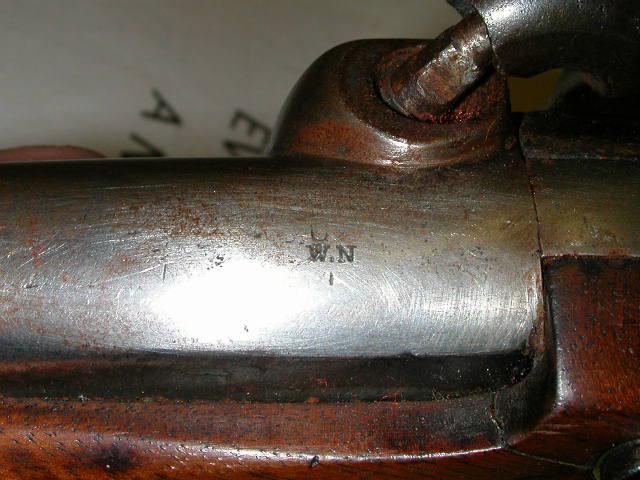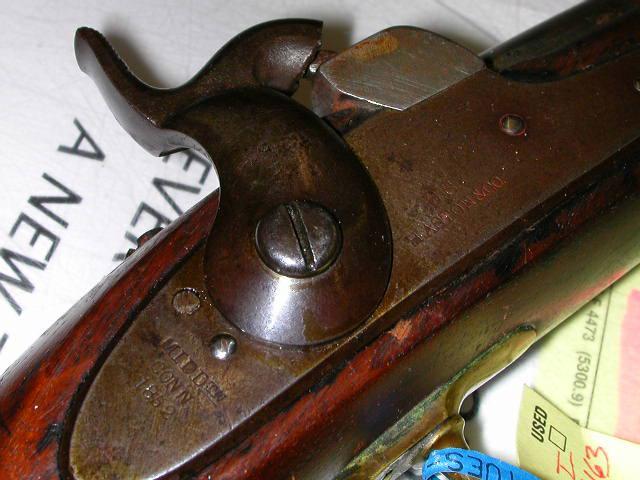 H. ASTON & CO
H. ASTON & CO. PISTOL. Made in Middleton, CT. from 1846 until 1852. The U.S. War Department ordered 30,000 0f these pistols in February of 1845 for the Army and Navy.
TECHNICAL:
Overall length 14". Barrel length 8 1/2 ". Caliber .54. MARKINGS: US H. AsTON & Co. just forward of the base of the trigger. MIDDTN CONN 1851 is found just behind the trigger base.