Brooklyn Firearms C°
Exceptional Slocum front loading revolver in exposition quality.
Fitted with genuine ivory grips that are factory installed.
Cal 32 rimfire.
Photos Littlegun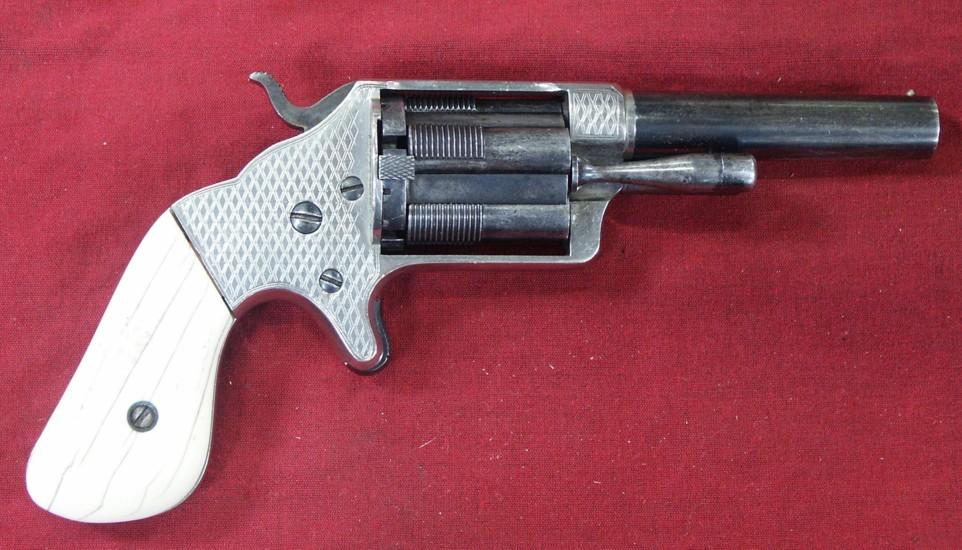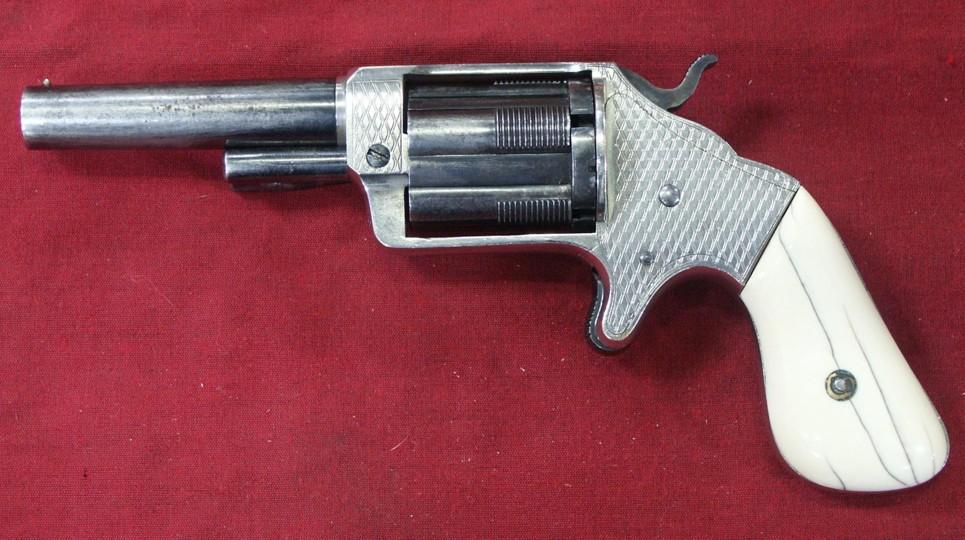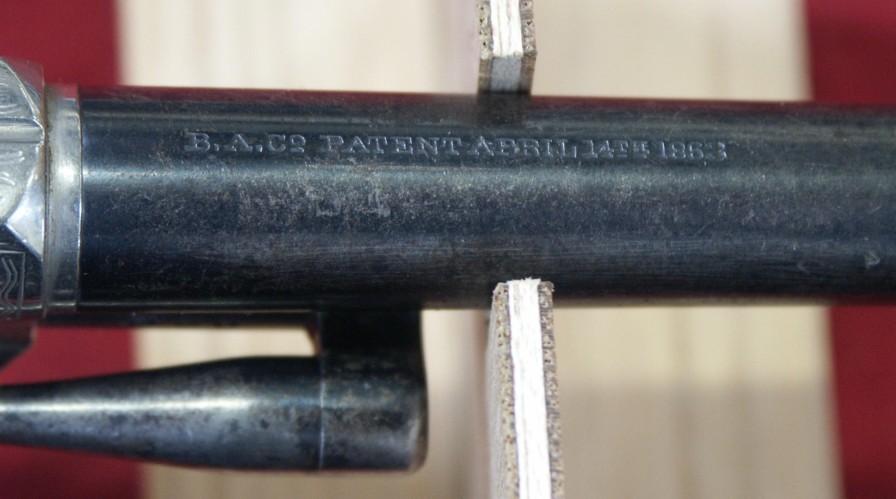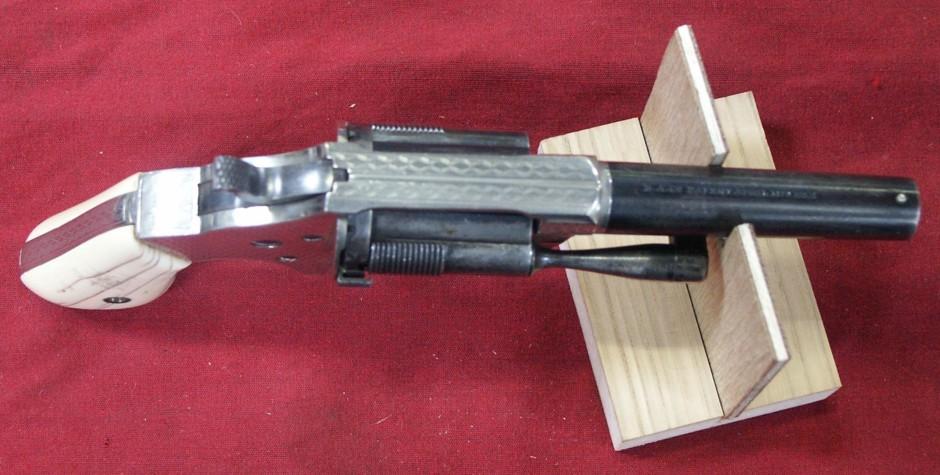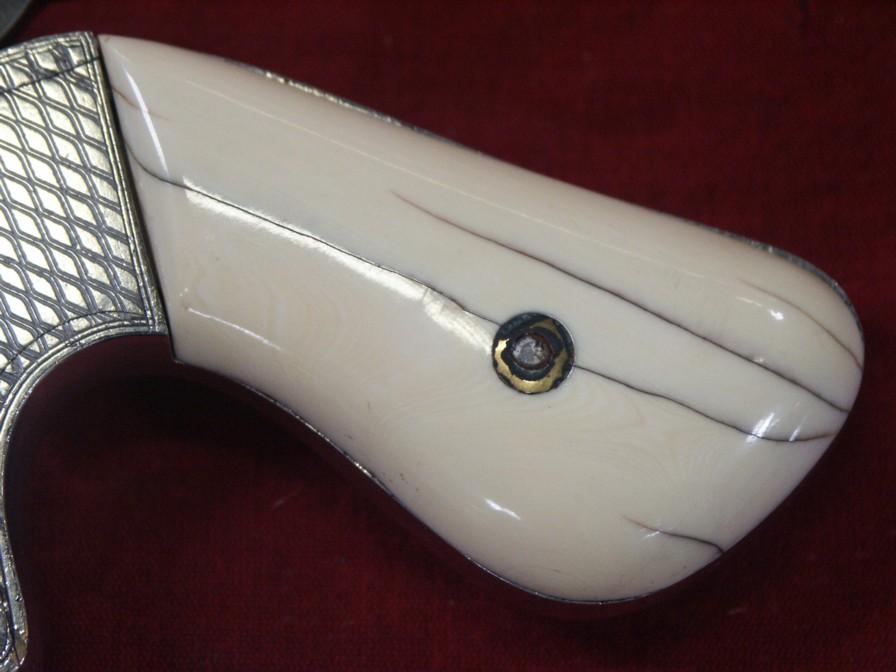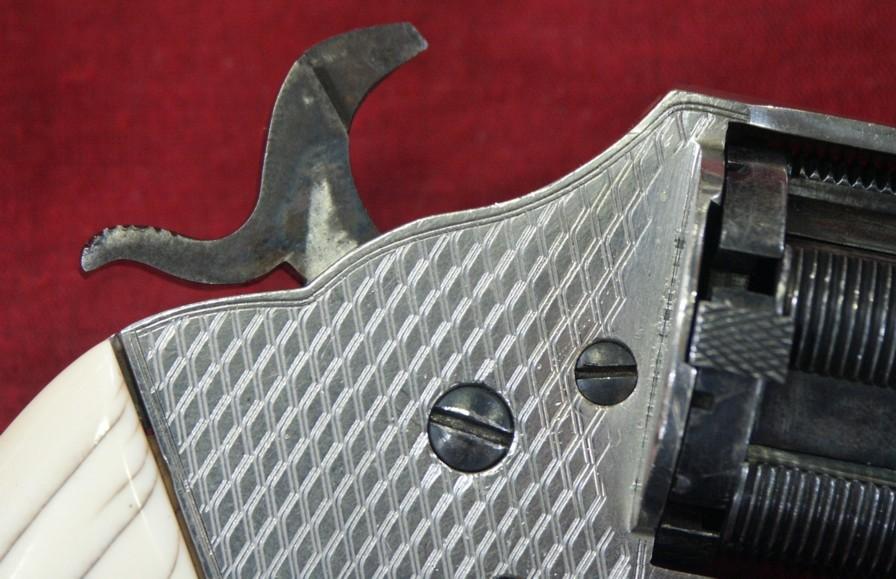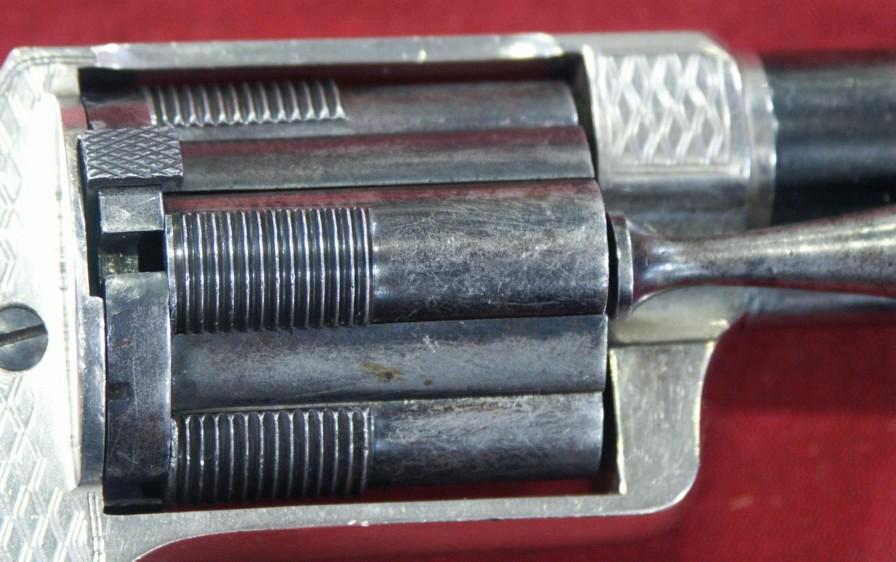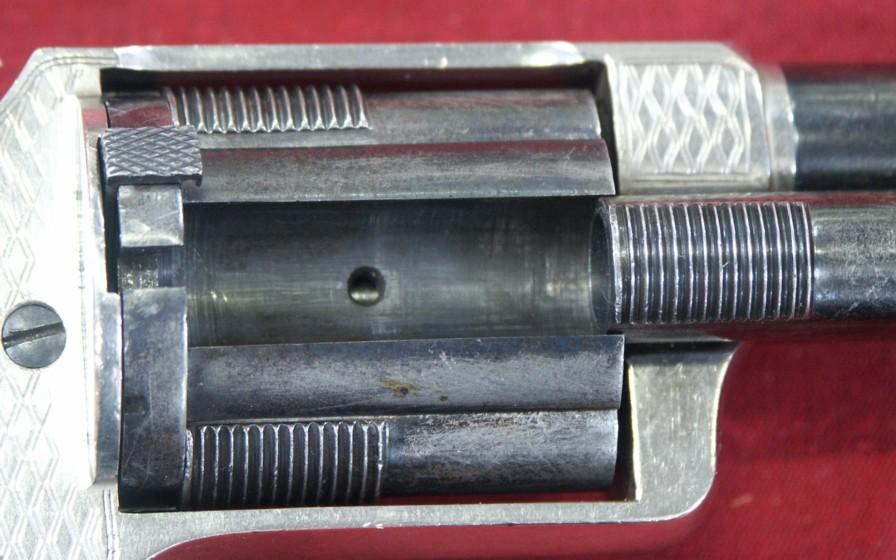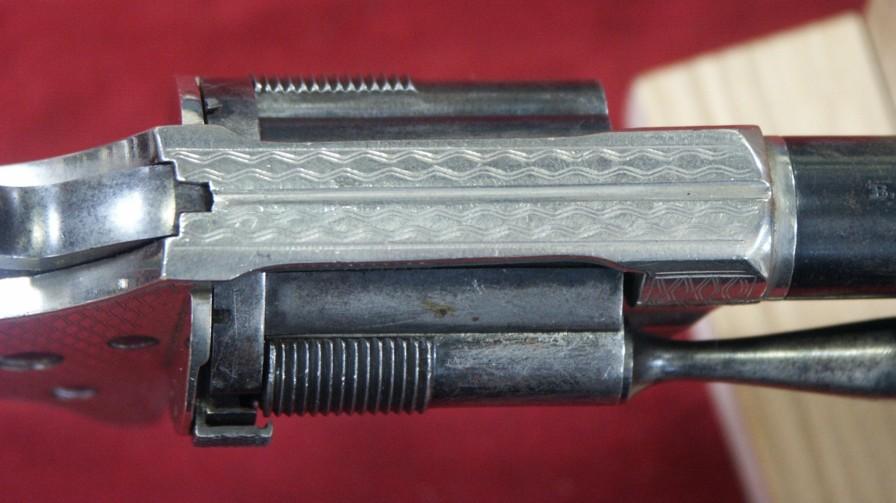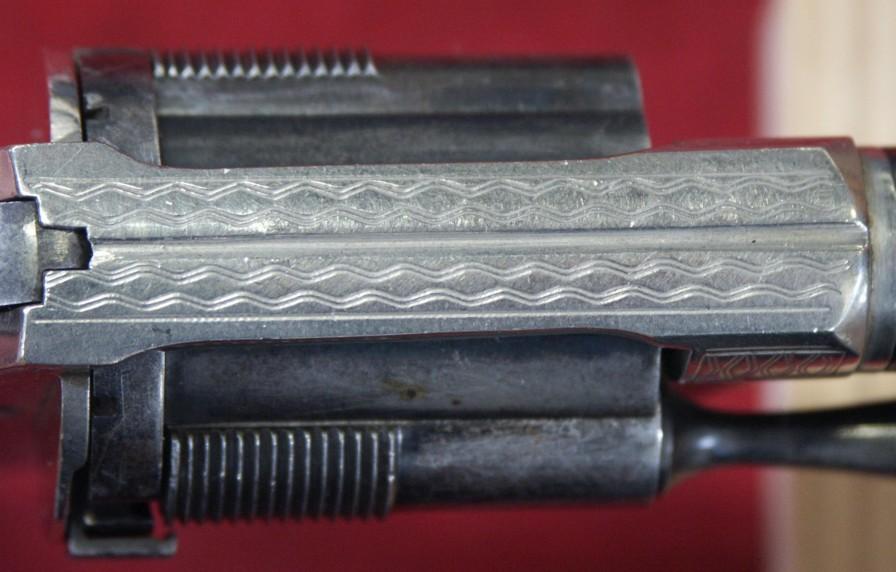 Brooklyn Firearms C°
Slocum revolver, between 1863 and 1864, produced by Brooklyn Firearms Co, in Brooklyn, State of New York, for cartridges (5) 32 RF (Rim Fire) - simple action only.
Revolver with side loading, rooms equipped with slide, loading and unloading of the weapon without passing by the back of the barrel, skirting of the patent Rollin White held by S&W, "Mexican" trigger, brass carcass and handlebar.
Markings: on the top of the gun: B.A. C° PatentApril 14th 1863, number of assembly on the trigger (visible with armed), n° of series in front of the carcass.
Production estimated at 10.000 specimens.
A French firm manufactures the necessary to reload this type of ammunition.
Look at here: H & C Collection
Thank you with the visitor who me so nicely transmitted these data and
photographs.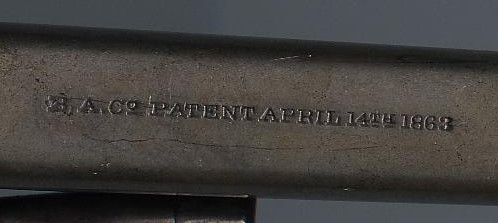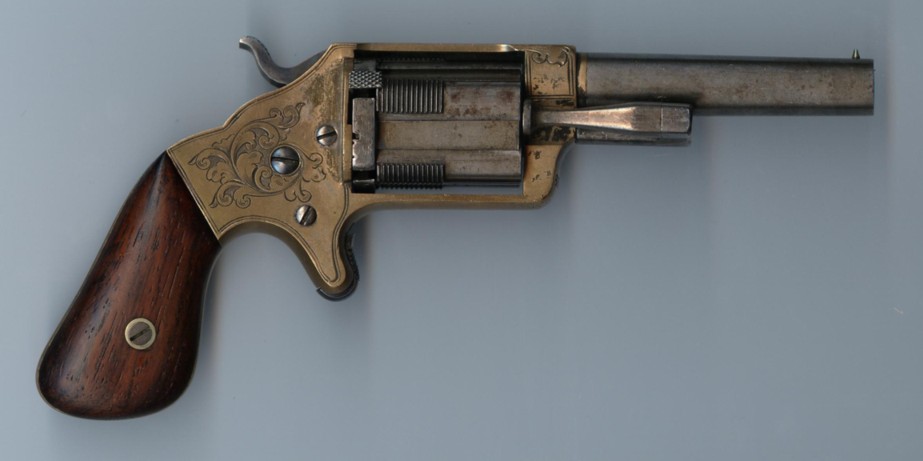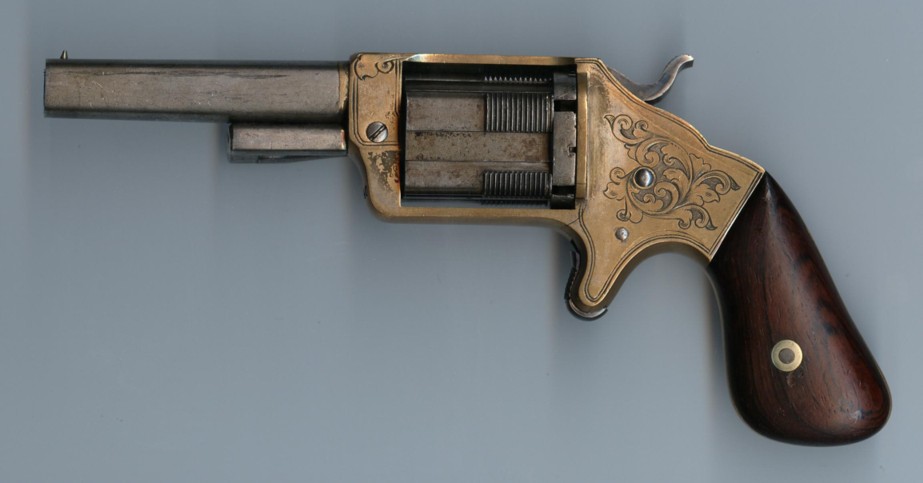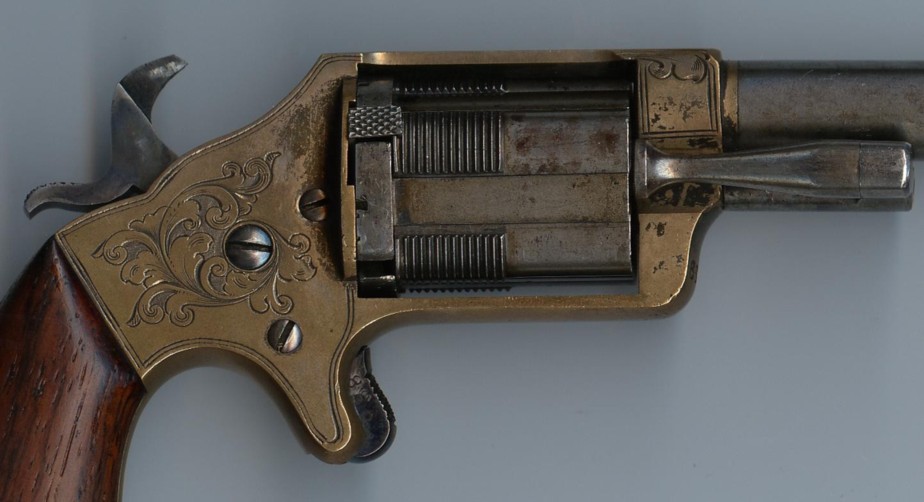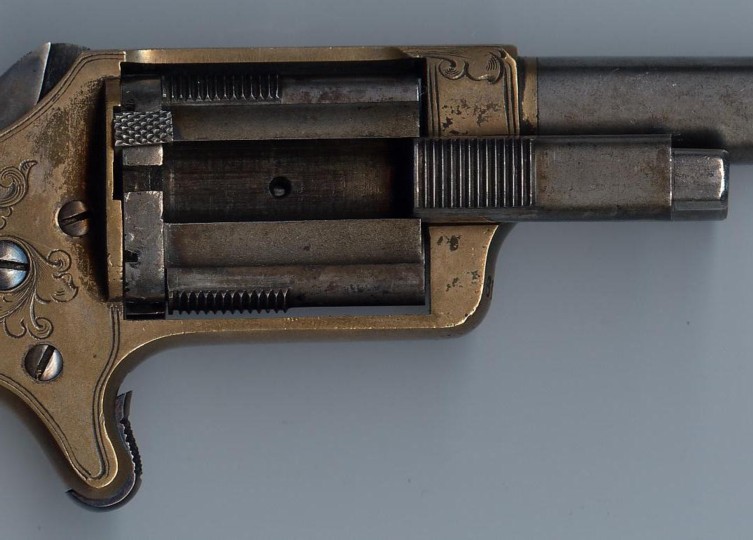 Two others Slocum
Many thanks to "CWSLAGLEANTIQUES" for the photos.
32 cal. rimfire, barrel 3".
Scroll-engraved frame. Varnished rosewood grips.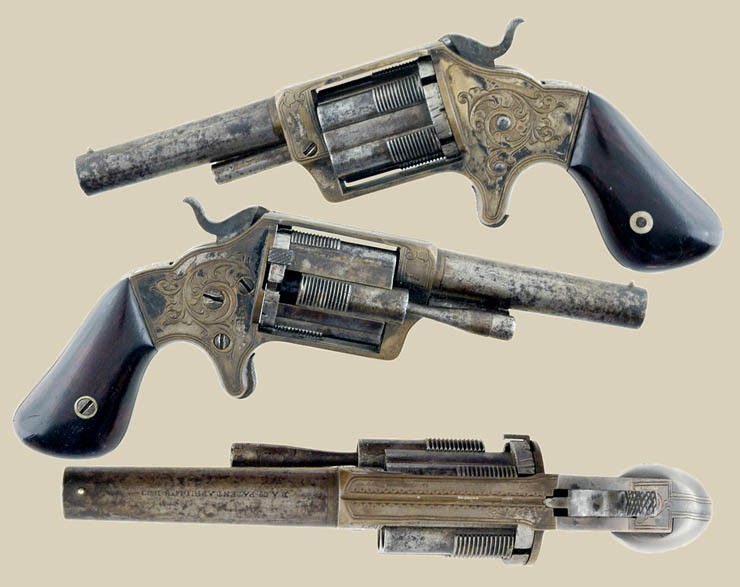 32 cal. rimfire, 5-shot, 3" barrel with standard maker and patent marking on top, blued with silver-plated and engraved brass frame.
Ivory grips with left panel carved in high relief with Zouave portrait bust.
Varnished walnut case, lined in light purple velvet, single rimfire cartridge as well as unopened pasteboard box of 50 .30 caliber Winchester cartridges.