Butterfield
Patented in 1855 by Jesse Butterfield of Philadelphia, Penn., only about 640 of this army size revolver have been produced in 1861-62. the government had first ordered 2.250 units, but the contract having been cancelled, only about 640 were made.
Caliber .41 percussion, 5-shots, octagonal 7" barrel. Solid frame made of brass. Cylinder, barrel and hammer are blued, the frame was left bright. 2-pices varnished walnut grips. Althought a little bit obsolete with its "transition revolvers" style, the Butterfield is a sturdy and well-made gun.
Its particularity consists in its paper disc priming system, which was based on the Maynard tape-priming system. instead of a tape, a small cardboard tube was used, which contained a pile of small paper discs. Each disc had a fulminate pellet in its centre. the tube was introduced from beneath in a cavity located ahead of the trigger guard. On the removable lid of the cavity was a small spring that pushed the discs upwards.
When the hammer is cocked, a small bar pushes a disc forward under the hammer head above the nipple of the chamber that is in alignment with the barrel. The system allowed for about 30 rounds without repriming.
In the event priming discs would not be available, the revolver can also be primed with classical percussion caps.
The Butterfield priming system has also been used on a few Sharps carbines models.
Considered among collectors as a "secondary martial pistol", the Butterfield is one of the most unusual American percussion revolvers.
Marcel
Photos Littlegun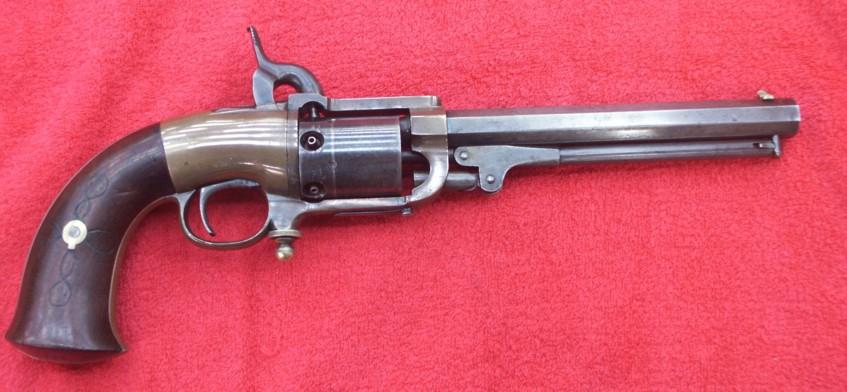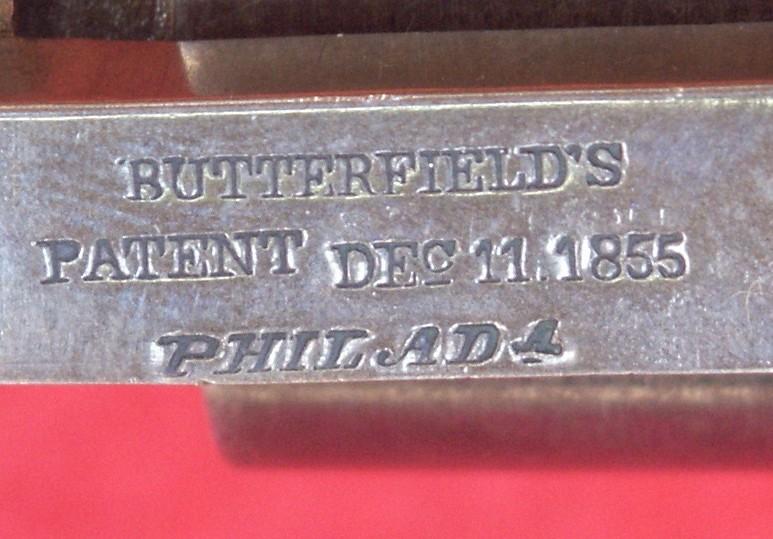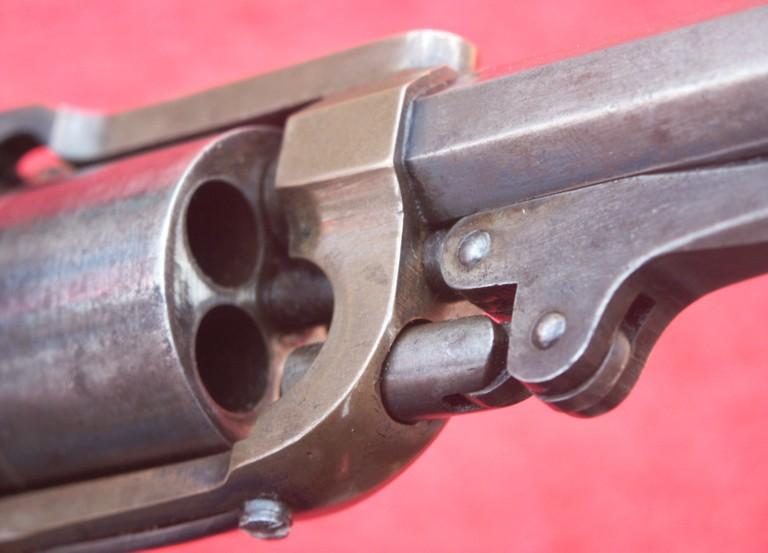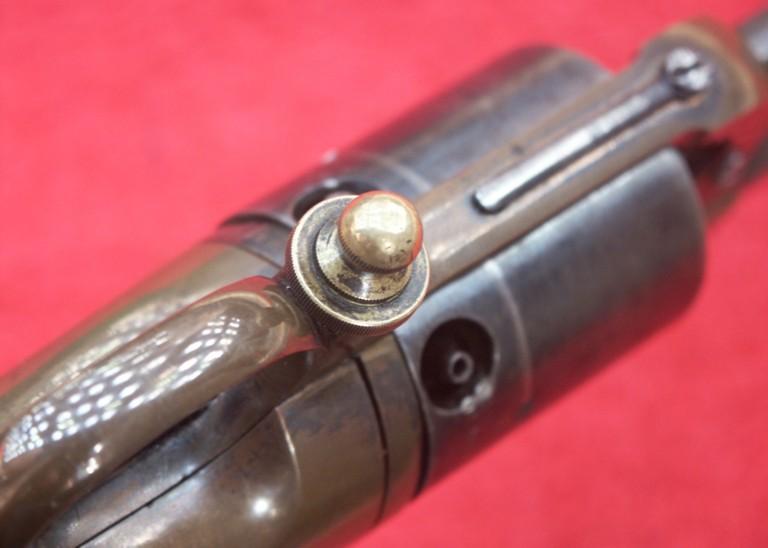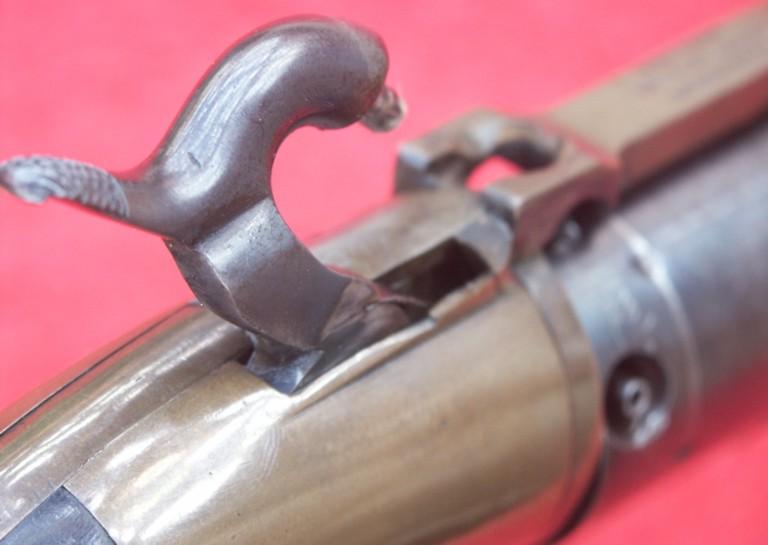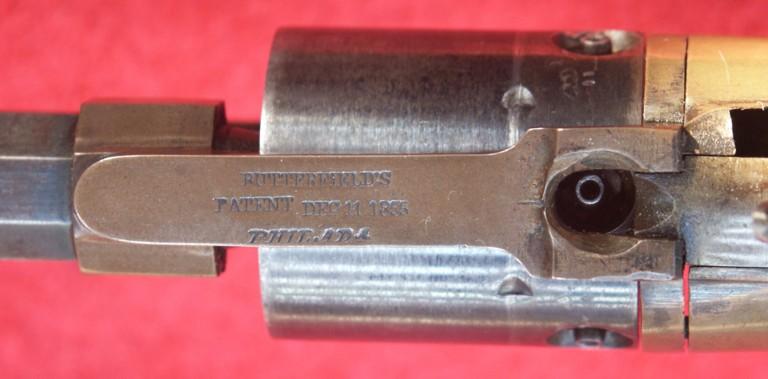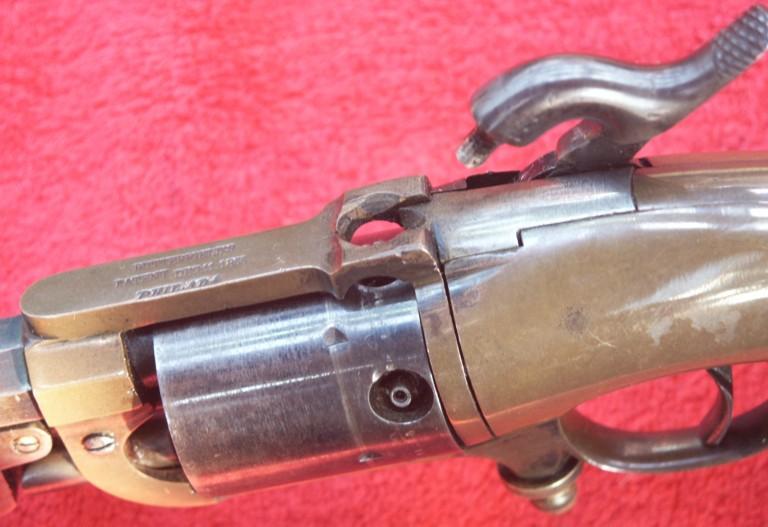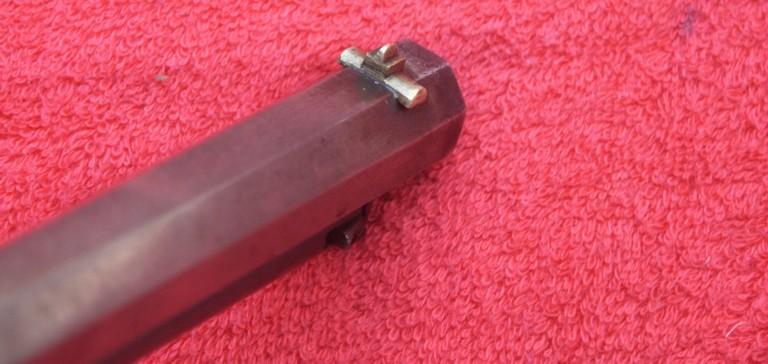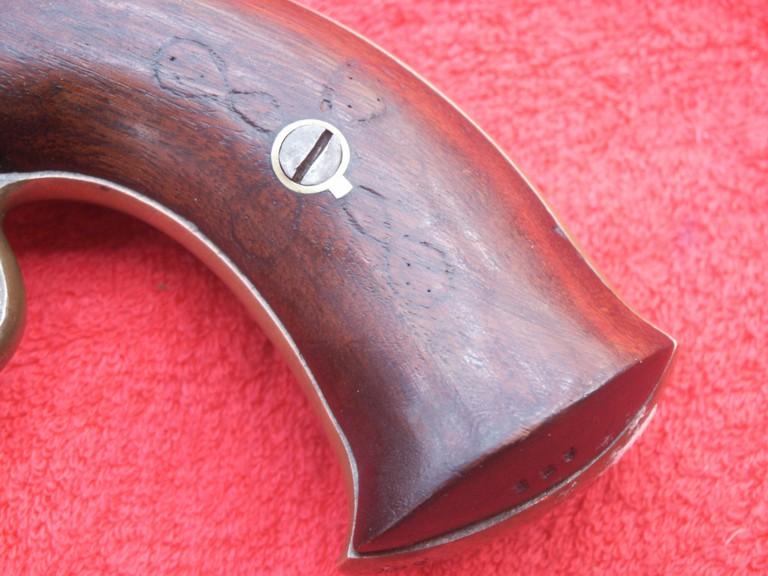 Butterfield
Army model
Thanks to "COLLECTORS FIREARMS" for the nice pictures.