Kolb Baby Hammerless 1924
cal .22 short rimfire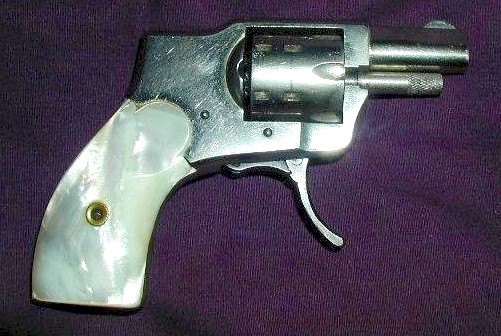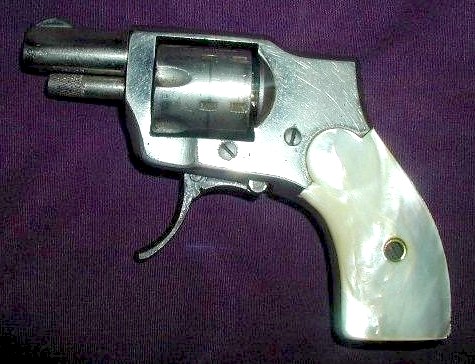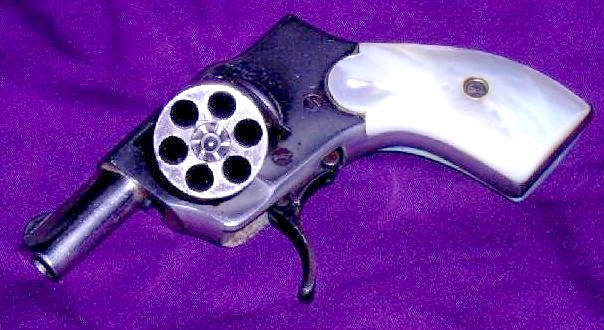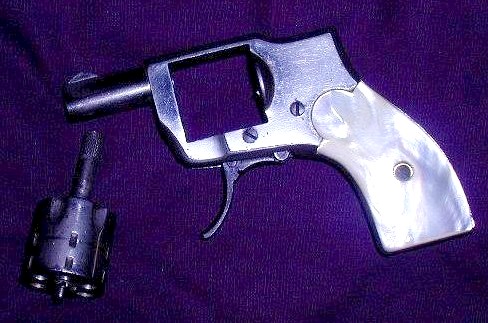 Four model were made by Henry M.Kolb between 1892 and 1930.
Model 1910, 1918, 1921 and 1924
Only the model 1910 were made also in caliber .32.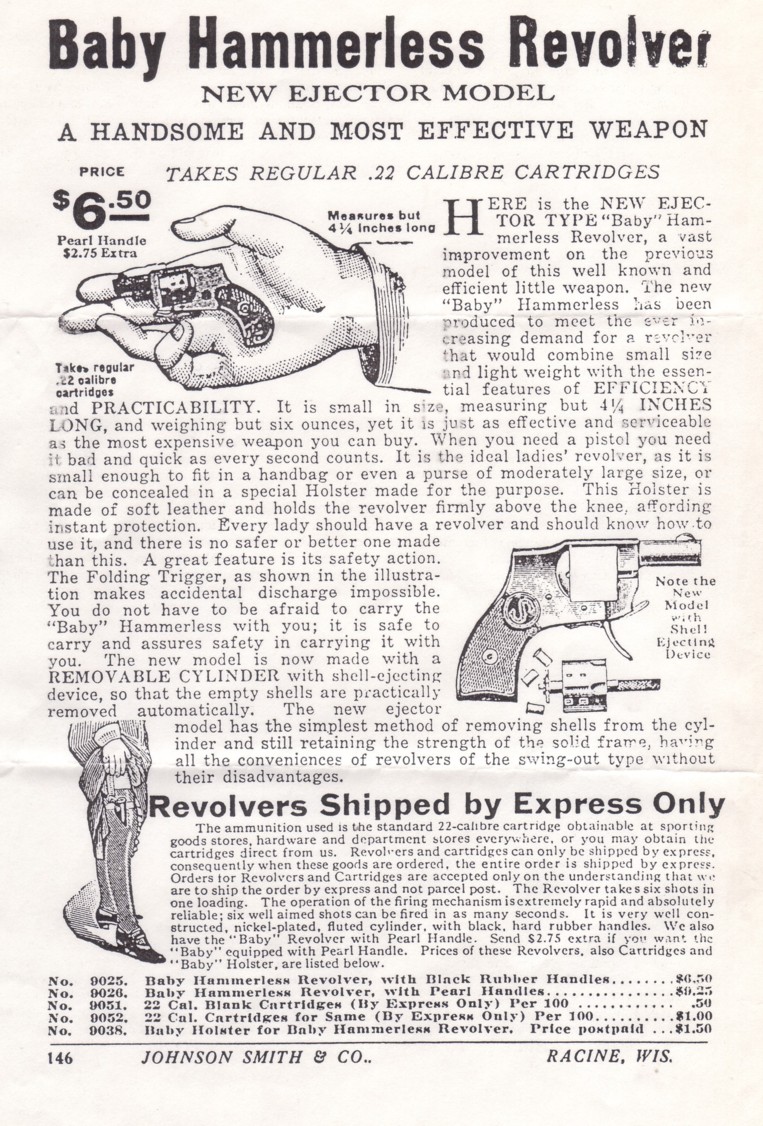 The Kolb revolver exists in .22 caliber with removable cylinder, and in 5-shot .32 caliber with fixed cylinder. These revolvers are all very well made.
Although a few have been blued, most of them have received a nickel plating of high quality.
The only weak point on all of them seems to be the trigger return spring, which is almost always found broken. That spring is in fact a very thin curved needle, attached by a screw halfway the forepart of the grip frame with its end resting on a plot on the side of the trigger. It breaks very easily but is also quite easy to repair.
The inner mechanism is also quite different from the conventional ones. There are two cylinder stops instead of one, both mounted on the trigger block. Also the hand (or pawl) is different. Instead of being a piece of steel held in place by a thin coil spring, it is entirely made of spring steel, with a long cut along its axis (in the length), so that the hand is in fact its own spring at the same time.
The small .22 caliber revolver are often engraved and fitted with pearl or ivory grips. All Kolb revolvers have a Liège-style folding trigger.
Marcel