Marston
Marston three barrel deringer in caliber 22.
The rarest of the Marstons.
Only approx 300 ever made. Less then the one with the knife.
Serial 845. (these are numbered between serial 800 to 1100).
3 inch superposed barrels tipping downward to load.
Brass factory engraved frame and walnut grips.
Photos Littlegun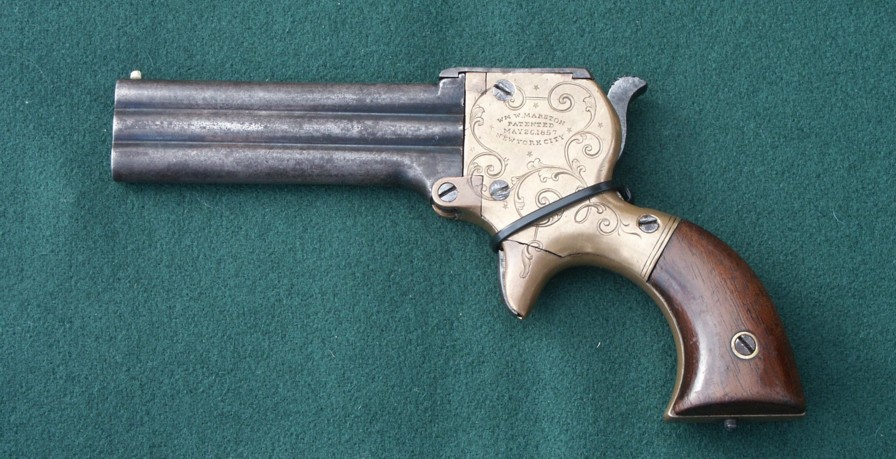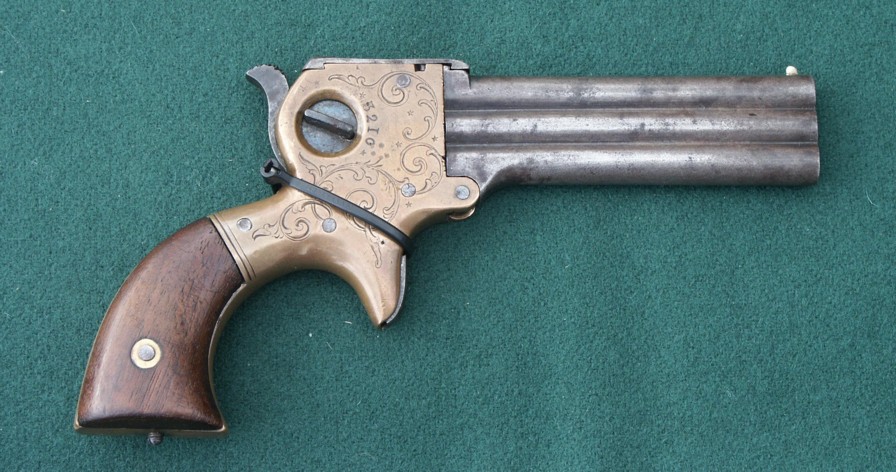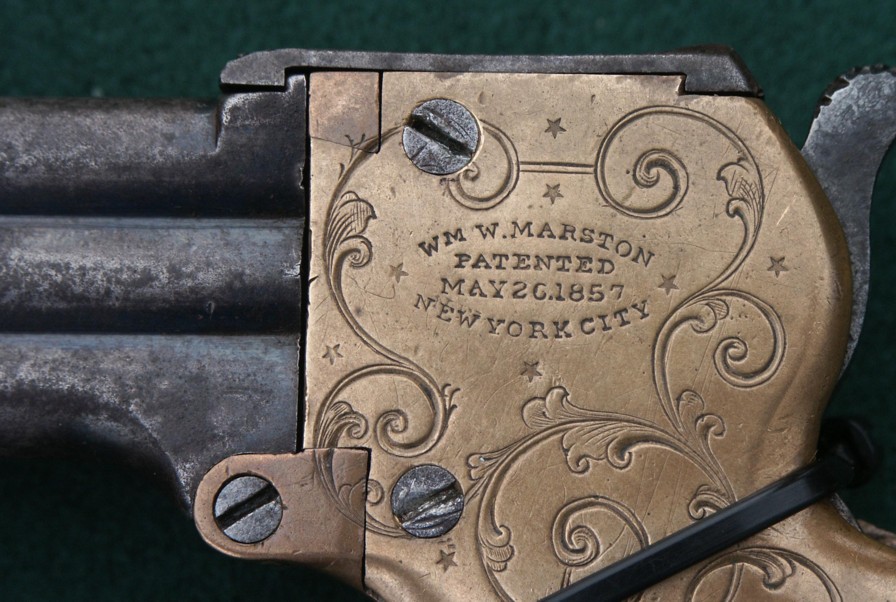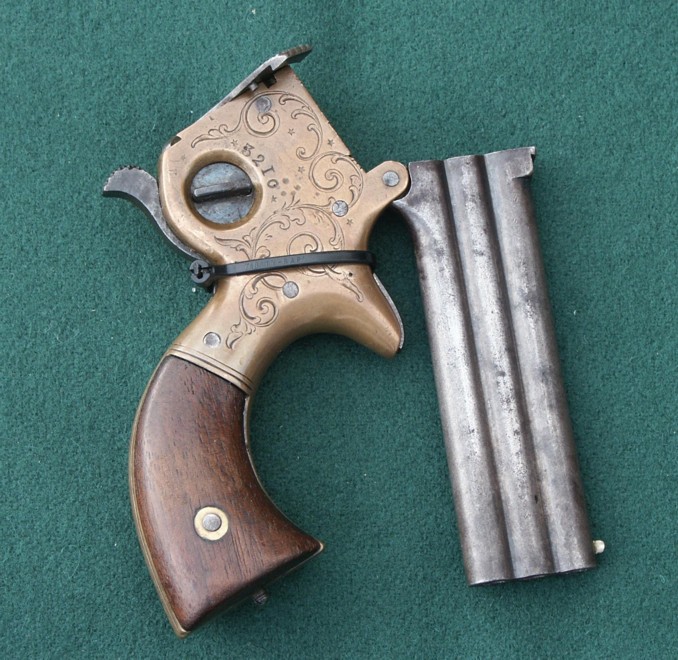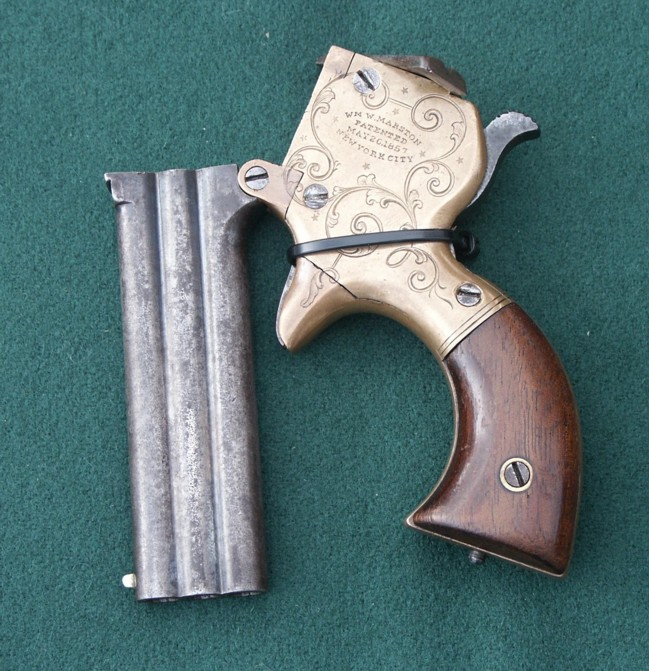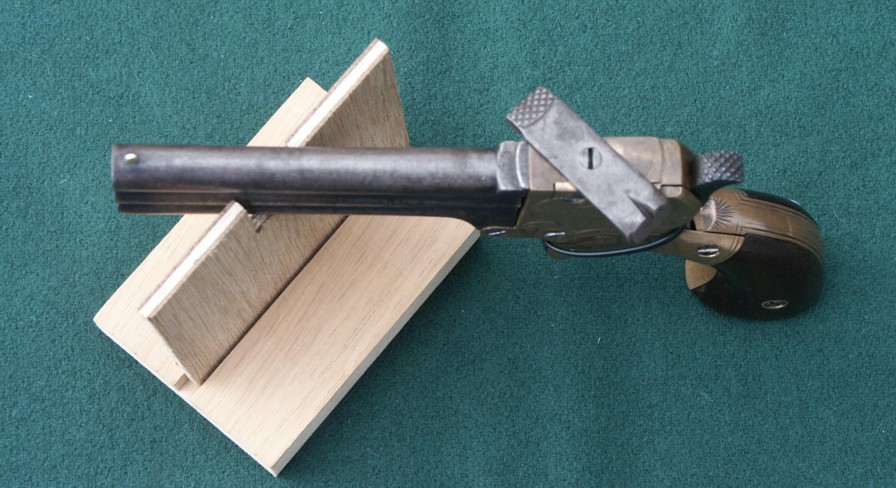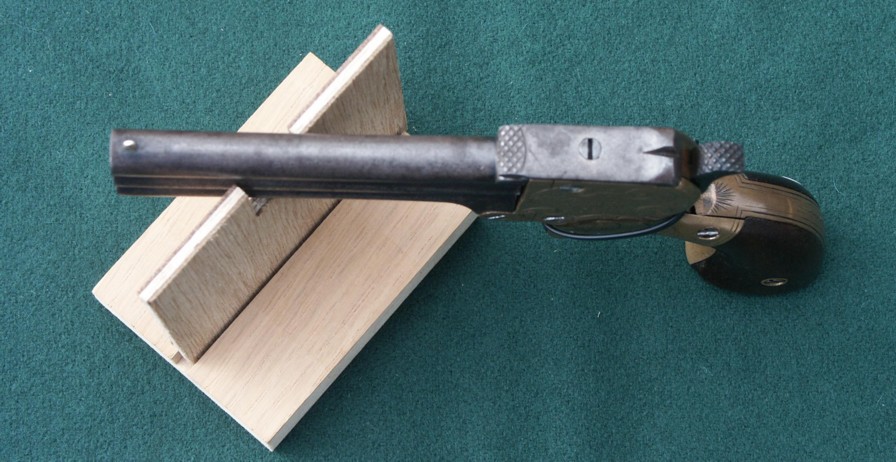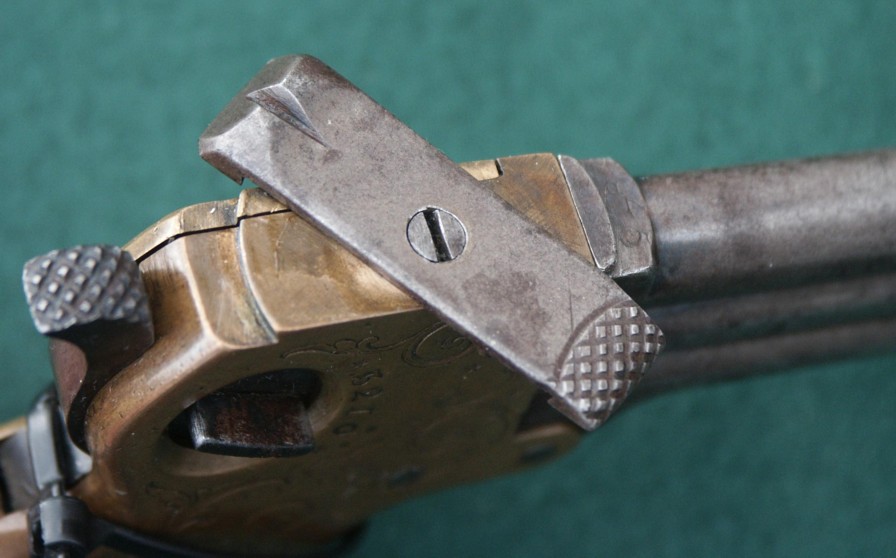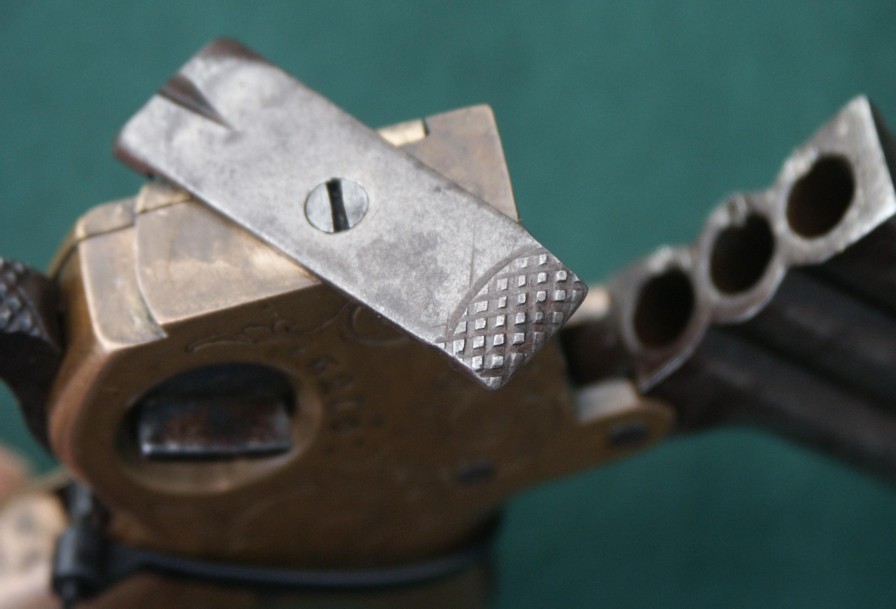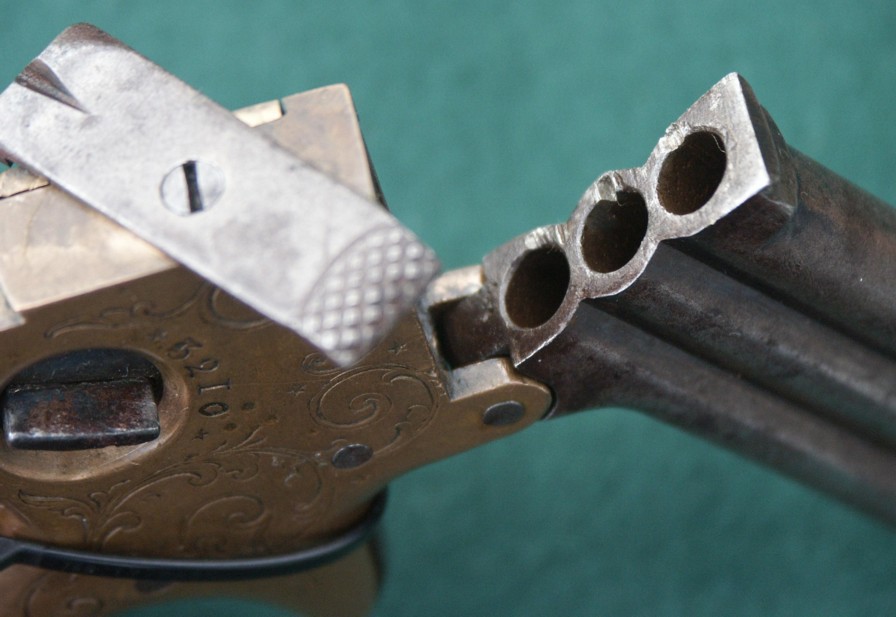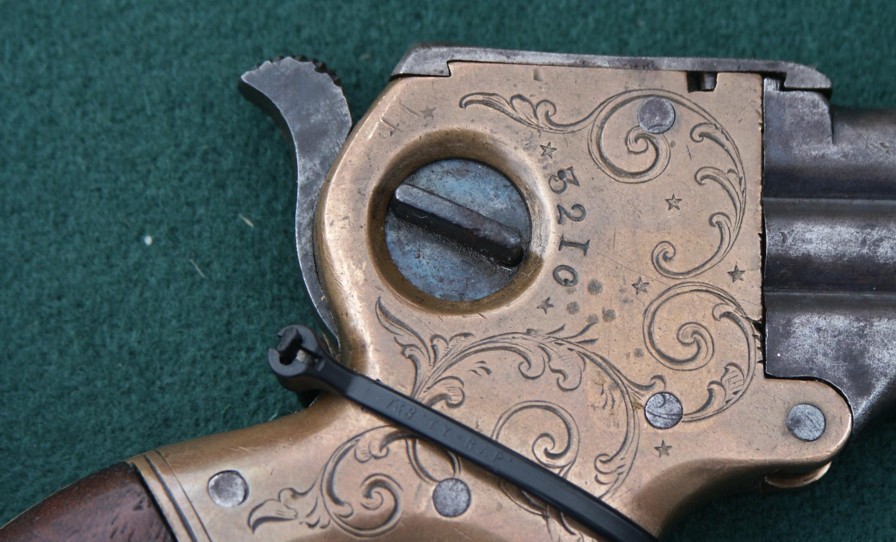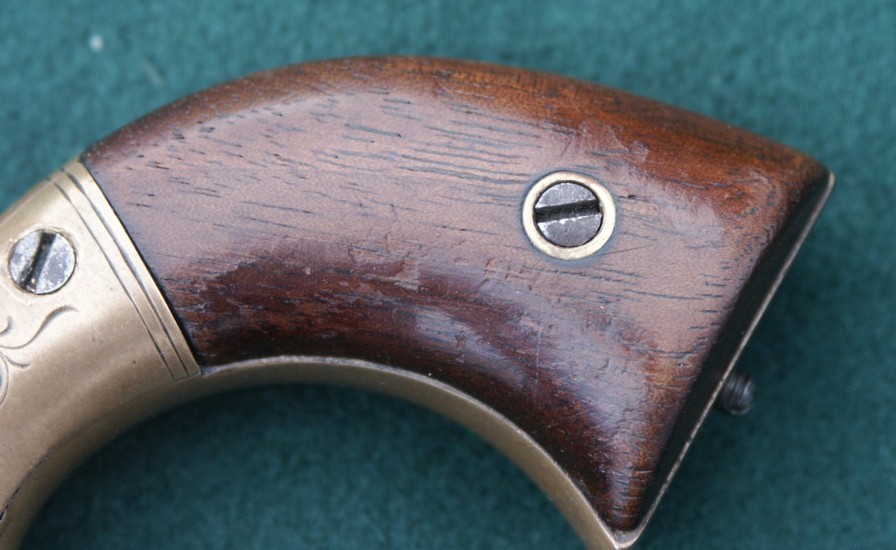 W.W. Marston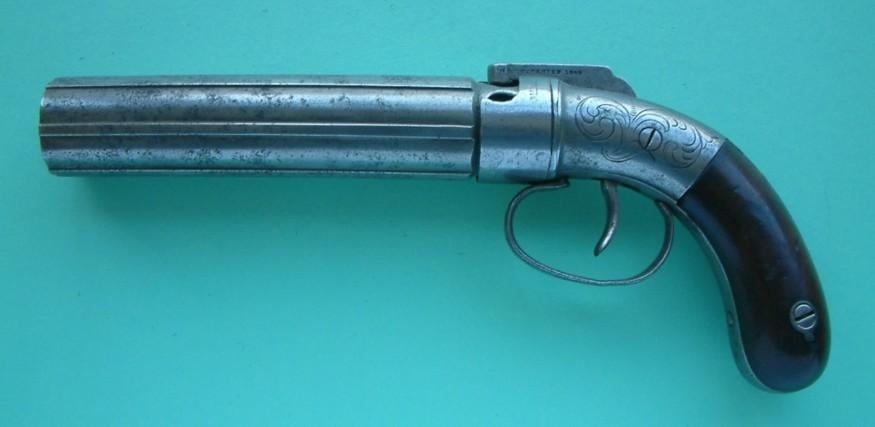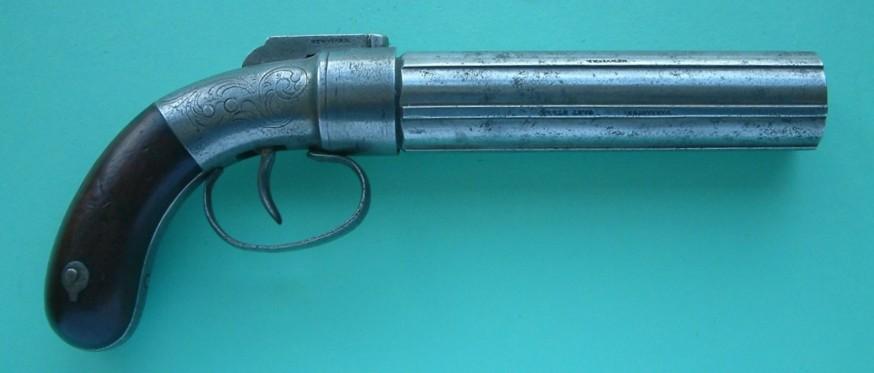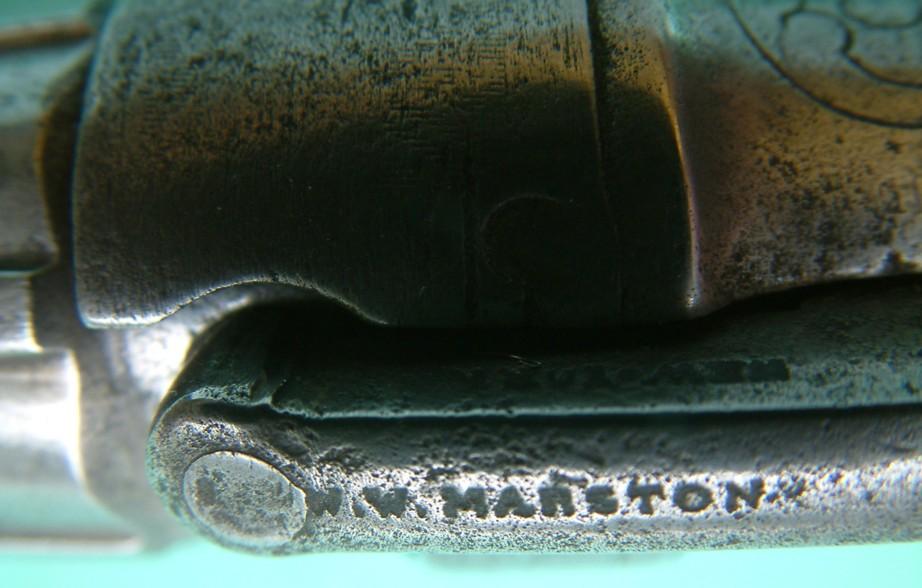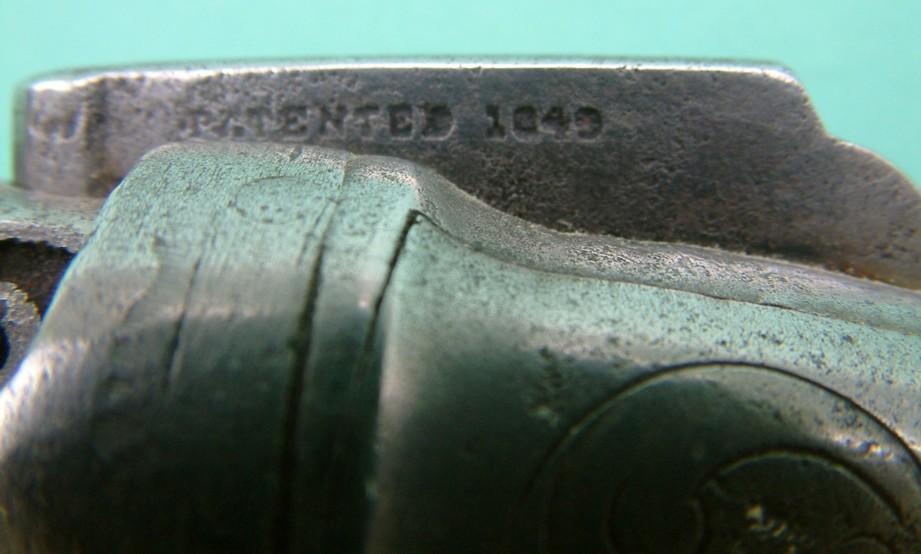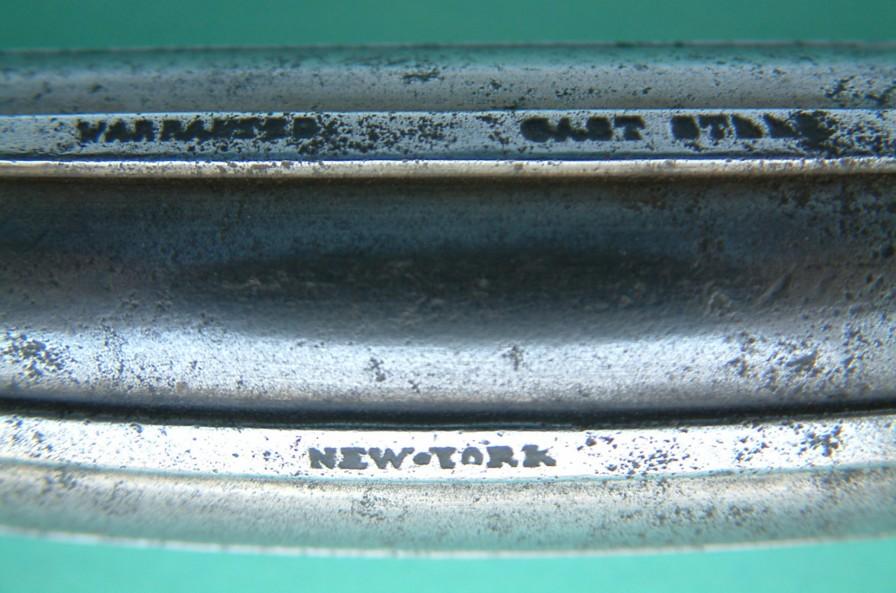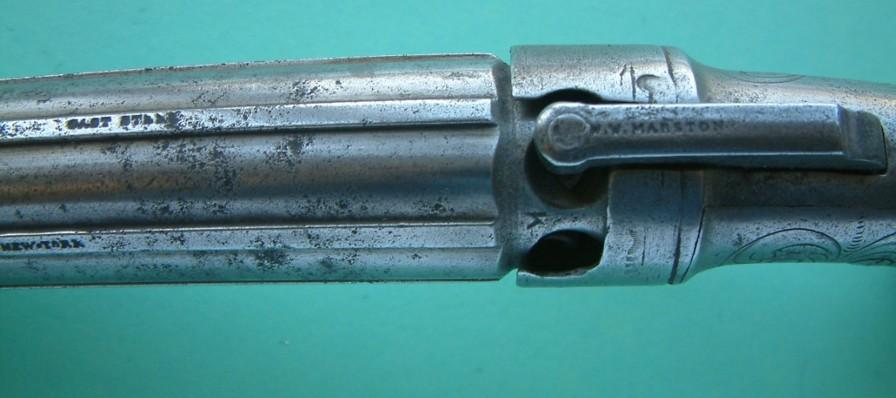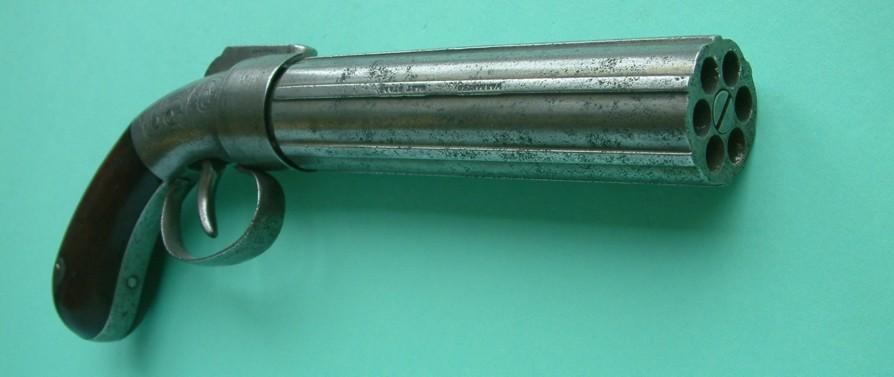 Marston
A Marston Three Barrel Derringer: Ser. # 159. 32 r.f. cal., 3" superposed nickel plated barrels and frames engraved with entwining lines and scrolls in the Nimschke style, mother of pearl grips.
Thank to "CW SLAGE ANTIQUES" for the photo.
A French firm manufactures the necessary to reload this type of ammunition.
Look at here: H & C Collection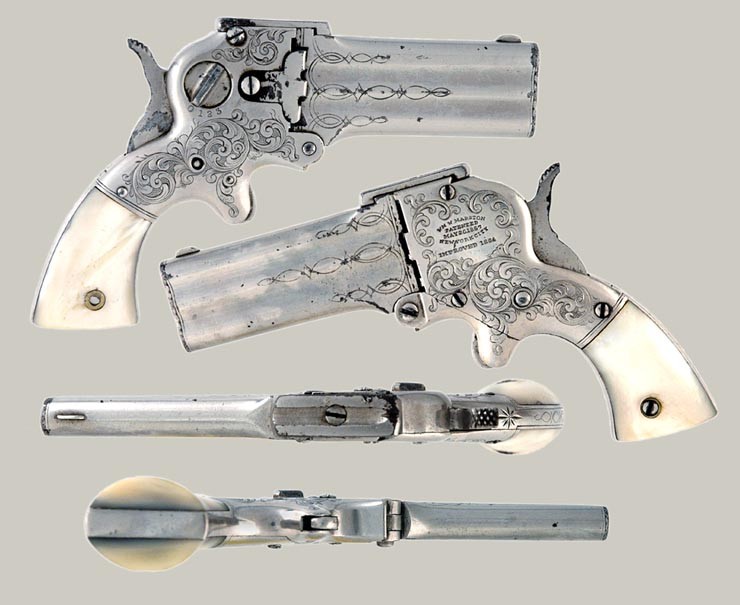 Marston