Mass. Arms C°
Chicopee Falls
Maynard Patent
The firing is made to a paper roller "detonator" similar to that of the revolvers of child.
Trigger guard golded, mother-of-pearl grips.
Sold by Ives Devos
Photos Littlegun
This gun looks like a "pocket" version of the Wesson & Leavitt revolver, made by the Massachussetts Arms Co and featuring the Maynard priming system. Posterior to the W&L.
It should be noticed that the hammer has been moved to the centre of the lockwork, allowing mounting of a mechanism that rotates the cylinder when the hammer is cocked, while enough room is left for the Maynard primer housing without transforming this pocket gun into a big clumsy thing that would be difficult to carry. The rear face of the cylinder shows clearly the original locking holes and the bevelled new ones that have been added by the time of the conversion onto the Maynard system. Evidently the conversion does not allow use of the Edwin Wesson gears anymore.
Also remarkable is the fixed nipple and the holes drilled into the cylinder edge to allow passage for the igniting flame. The Maynard system is not easy to adapt on revolvers.
Marcel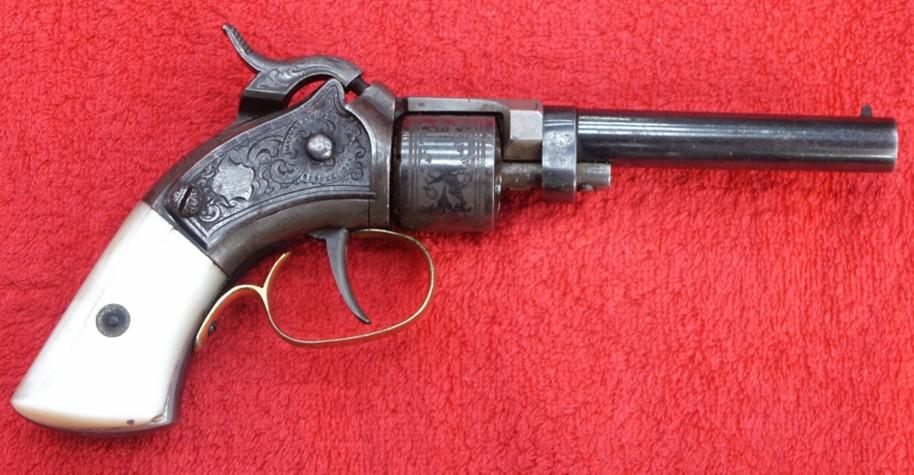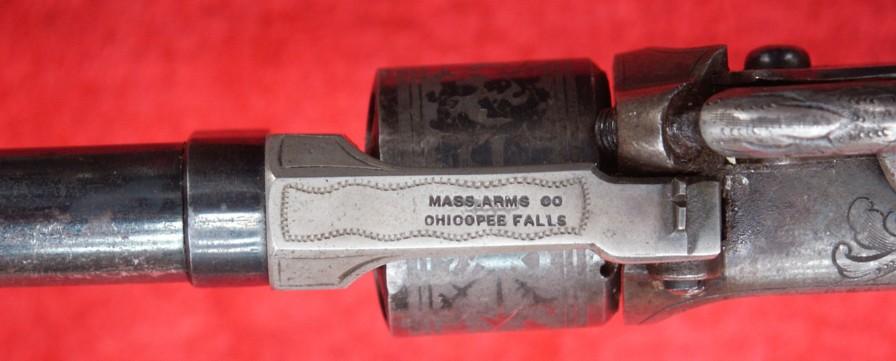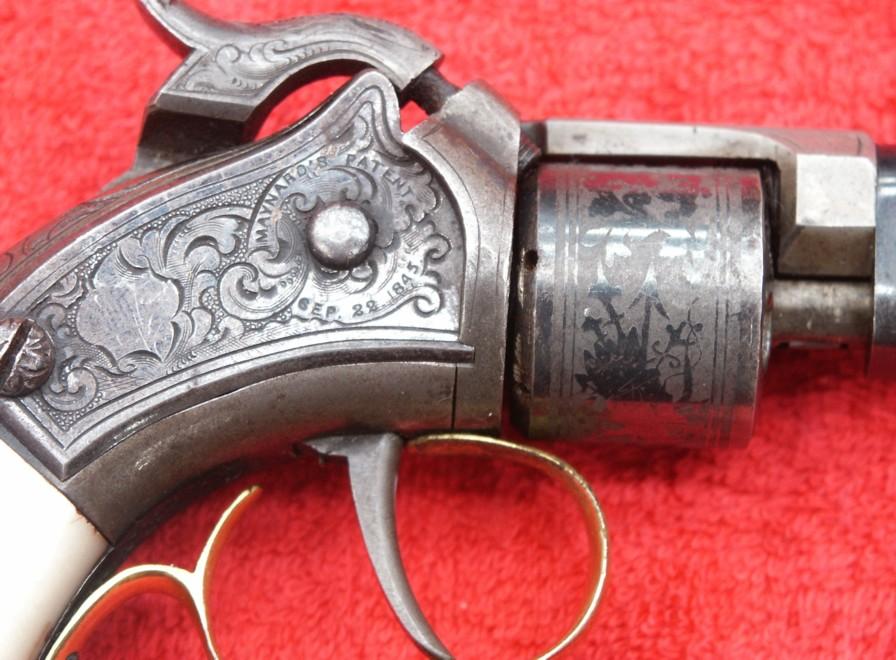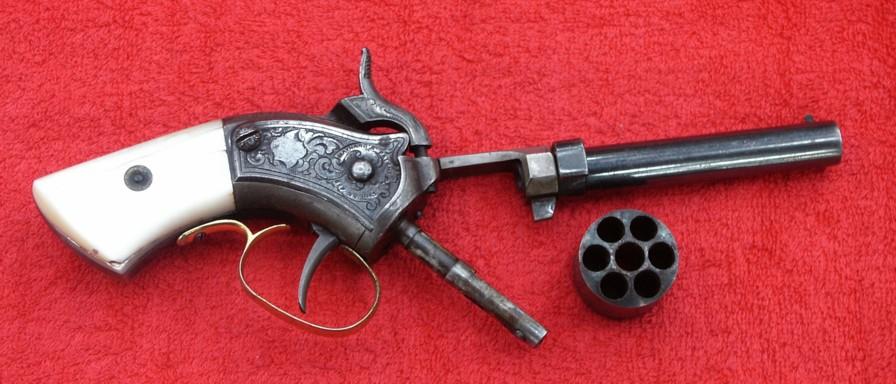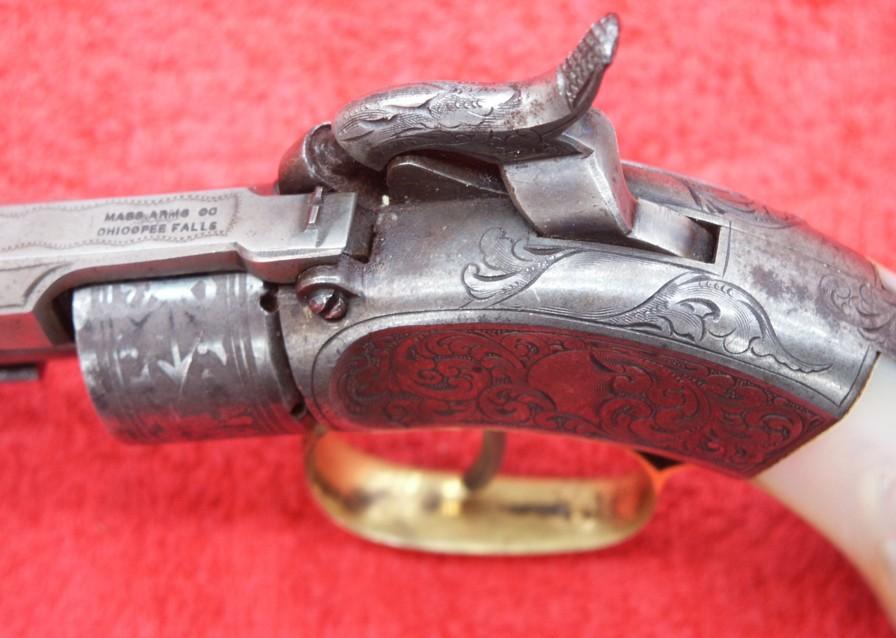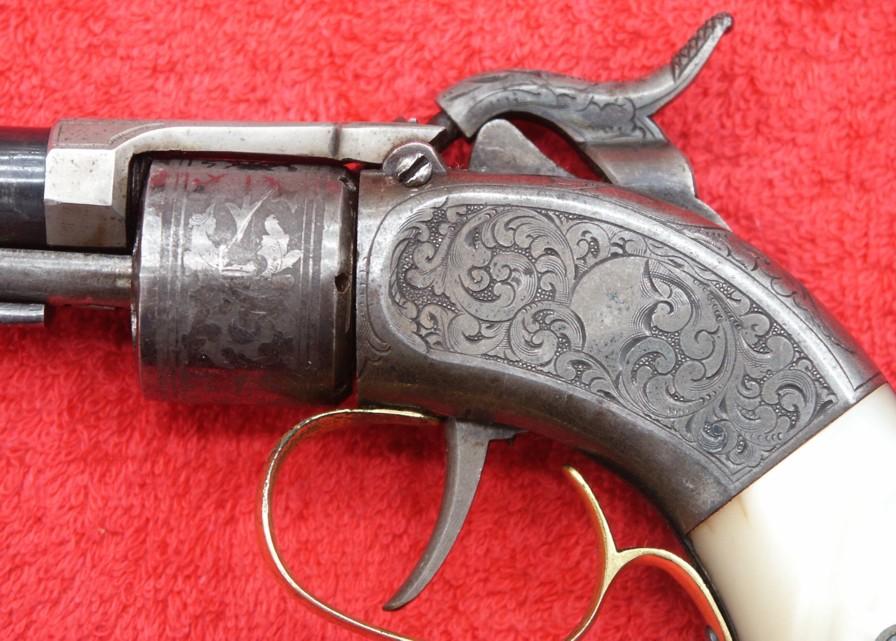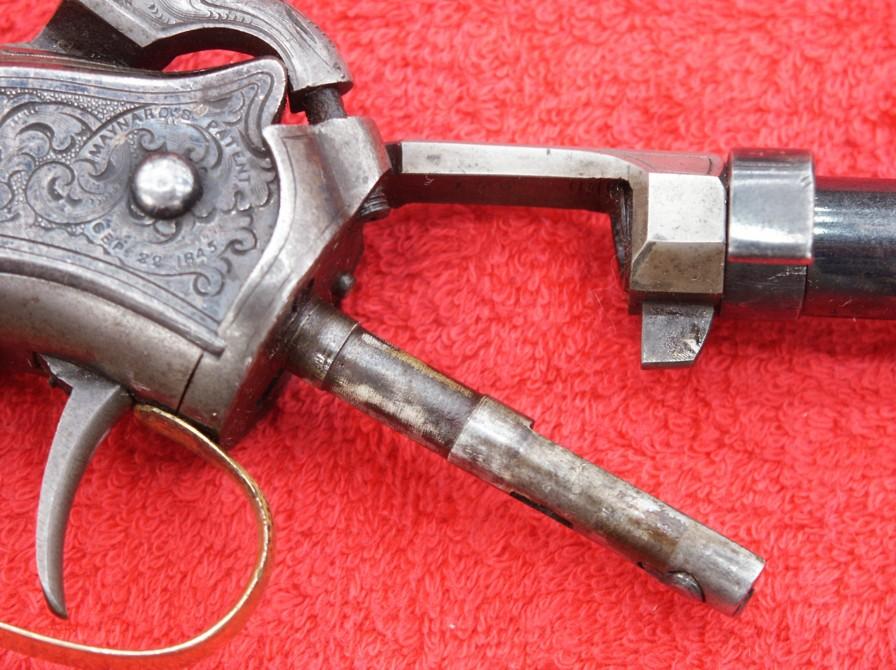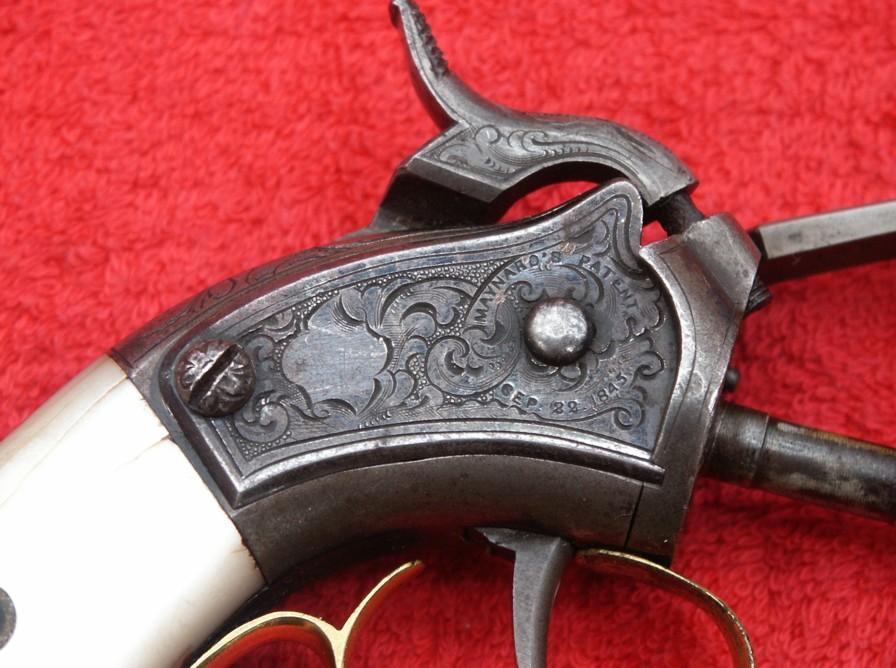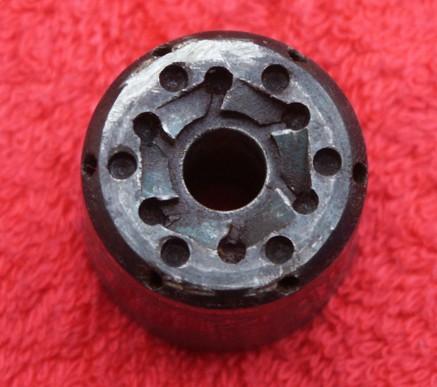 Mass. Arms C°
Mass Arms Co,CHICOPEE FALLS, MASS.
Civil War blackpowder gun unique designs not quite cap and ball, this is the 2nd model Edward Maynard (Maynard) STAMPED 1873 barrel is 26inches long and overall length is 41inches.
The Maynard system was a rather ingenious transition between loose cap & ball and self contained metallic cartridge ammunition. Each brass cartridge was loaded with powder & the bullet or shot charge, and had a flat disk base to hold between the breech of the barrel & the frame, and a small hole in the base of the cartridge. A standard percussion cap is used on the nipple of the action, and when the hammer is dropped, the fire of the cap passes through a small hole in the breech face into the hole in the cartridge base to ignite the gunpowder.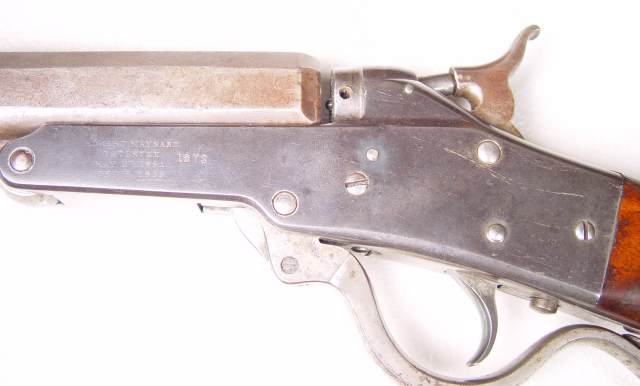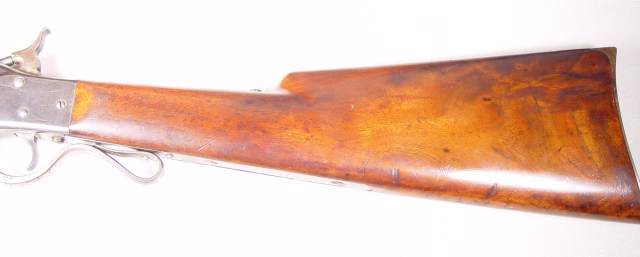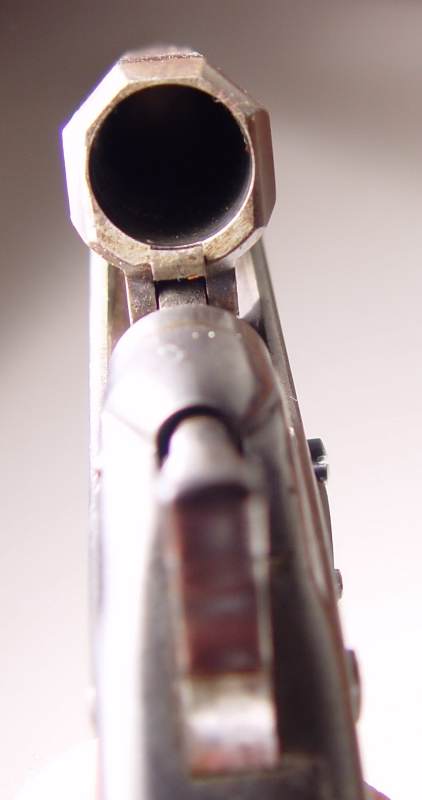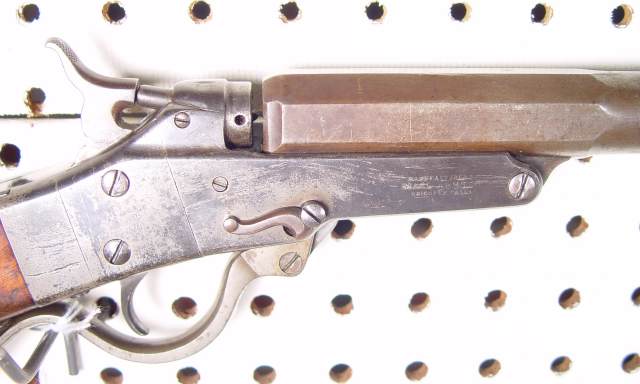 Mass. Arms C°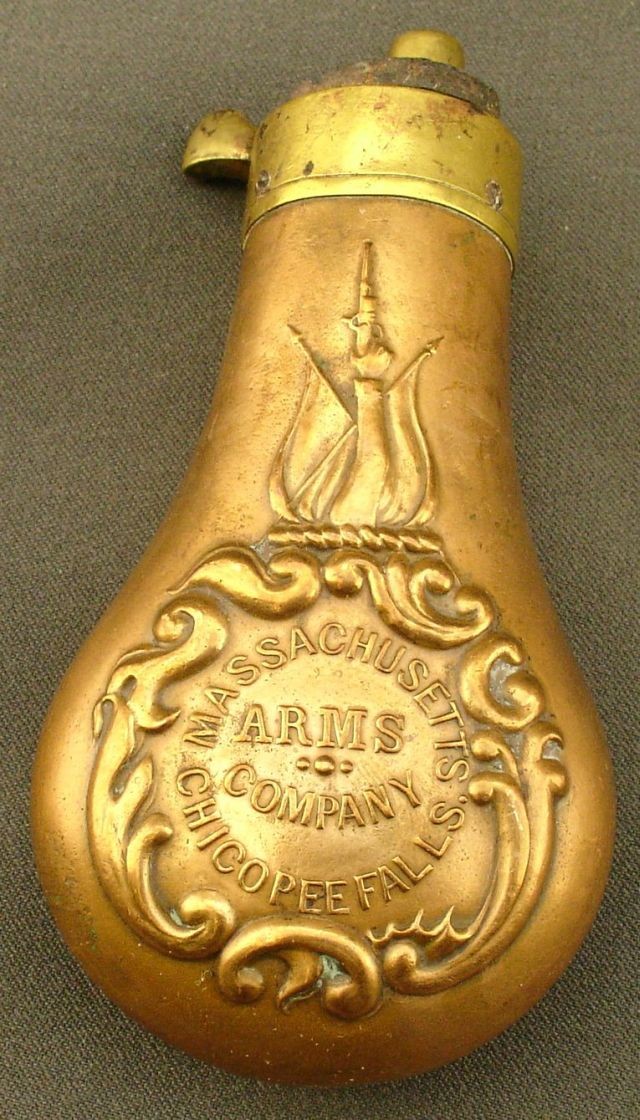 Mass. Arms C°
Chicopee Falls
Thanks to "IVES DEVOS" for the pictures
Photos Littlegun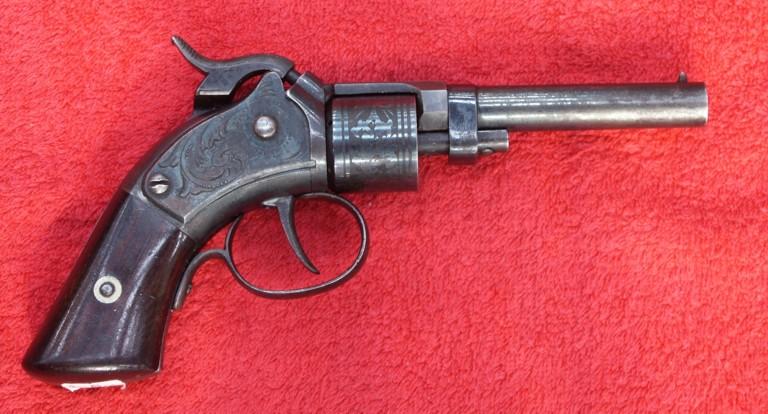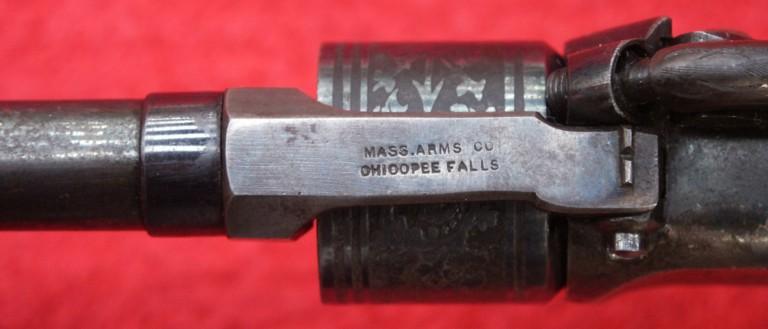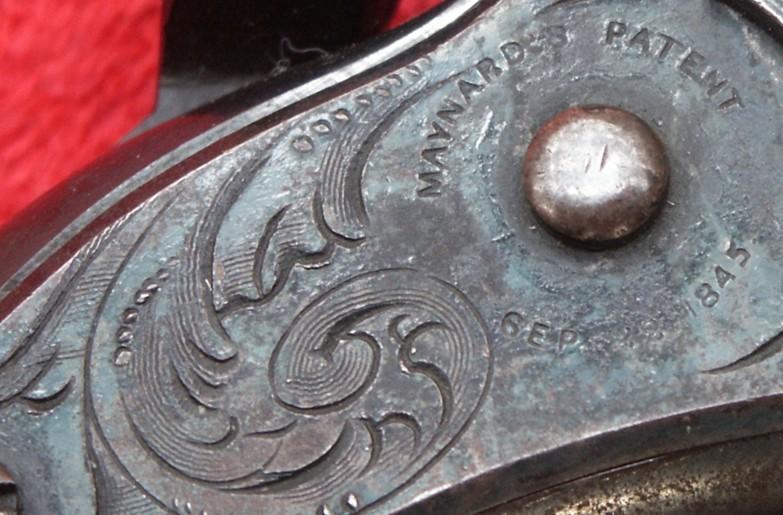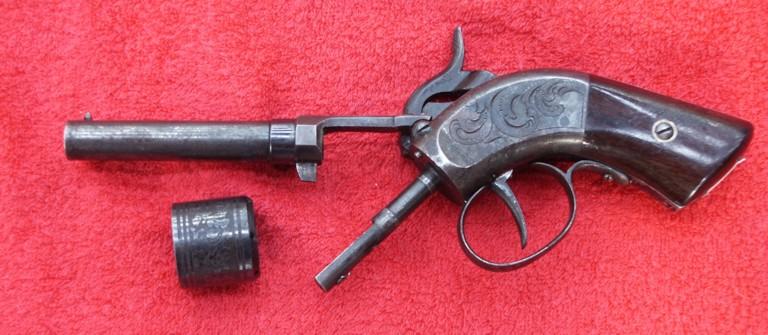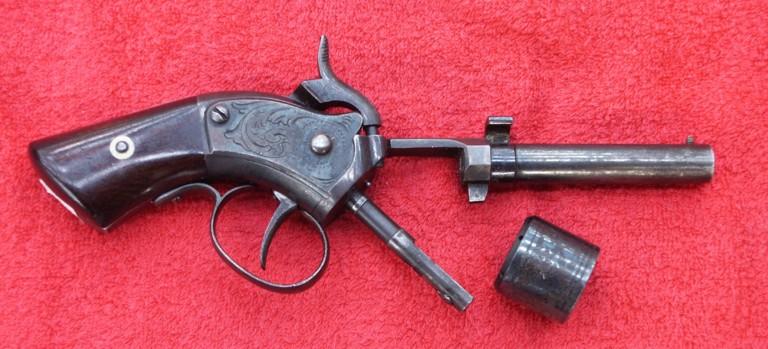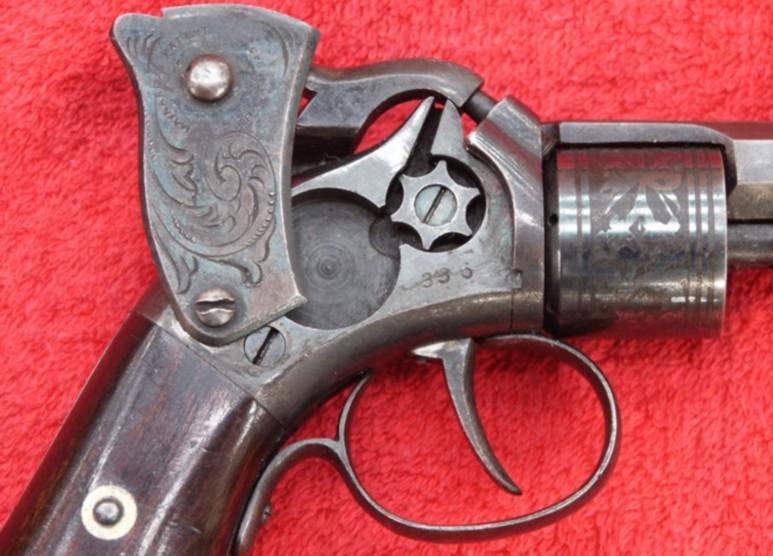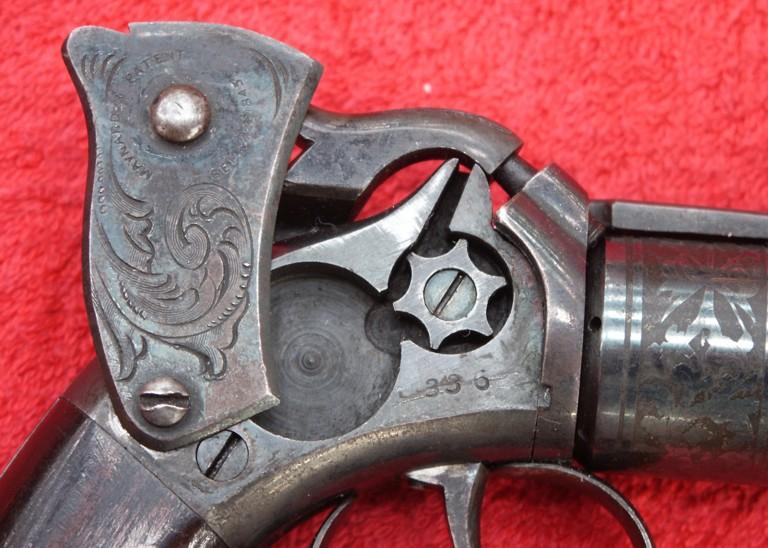 Mass. Arms C°
Chicopee Falls
Massachusetts Arms C°. Chicopee Falls, Wesson/leavitt Belt model Revolver (known like "Pocket model"). Manufactured in 1850-1851. Production of 1000 Specimens Caliber .31 6 shots. Drawing has the acid on the cylinder. Different length of barrel exists (between 3 and 7 inches).
Thanks to "IVES DEVOS" for the pictures
Photos Littlegun