A.J. PEAVY
Knife pistol caliber .22
Barrel Length 3 1/4 inch; finish blue, grip ebony
Shaped like an oversized pocket-knife, with a brass outer body, wood scales, and 2 3/8 inch long folding blade. The hammer, which resembles a second blade in the down position, runs almost the full length of the pistol, and is marked "A.J. PEAVY/ PAT. SEP.5.65 & MAR.27.66".
Andrew Peavy of South Monthville, Maine is more famous for his more useful invention, a hook and spike used in the lumber industry for rolling logs. It is still in use 150 years after he patented it and in legacy, continues to be referred to by his name.
The trigger folds into the bottom when not cocked.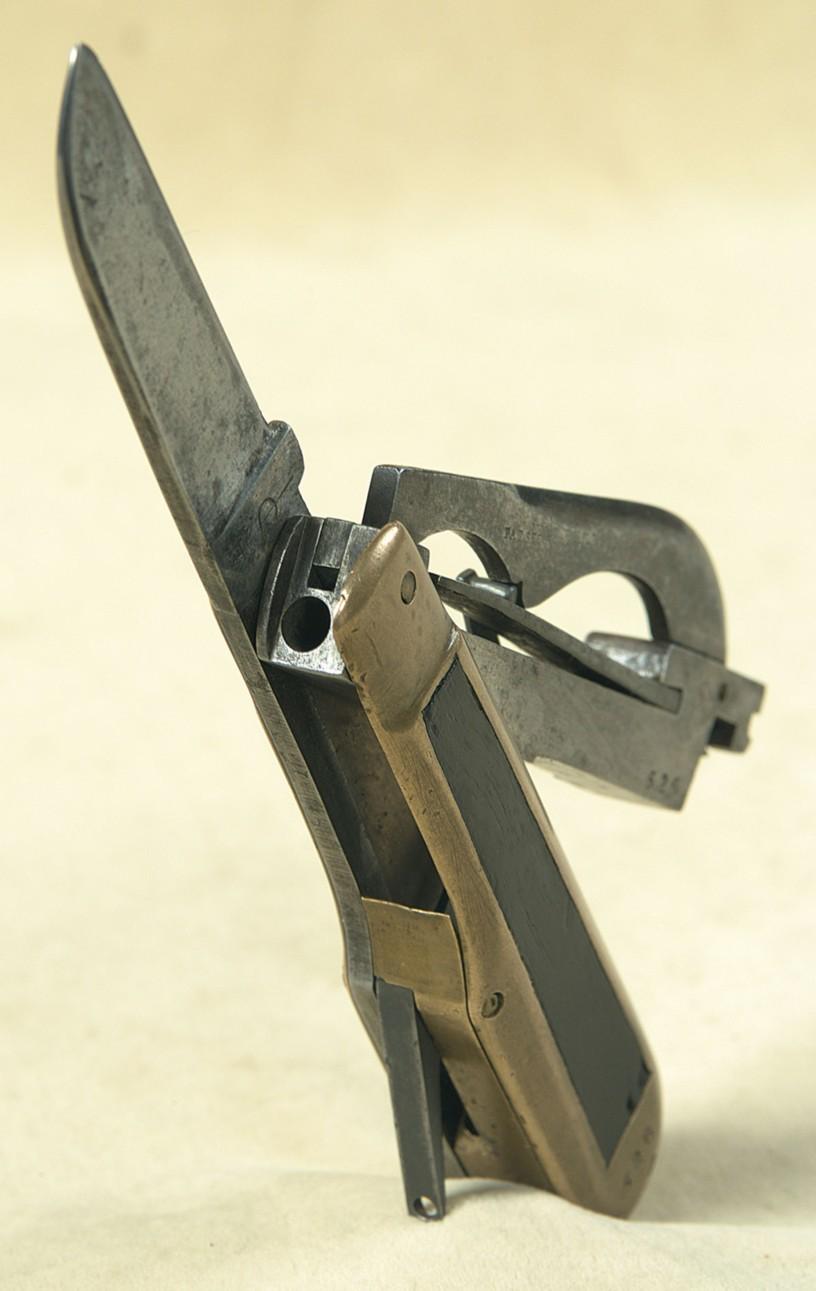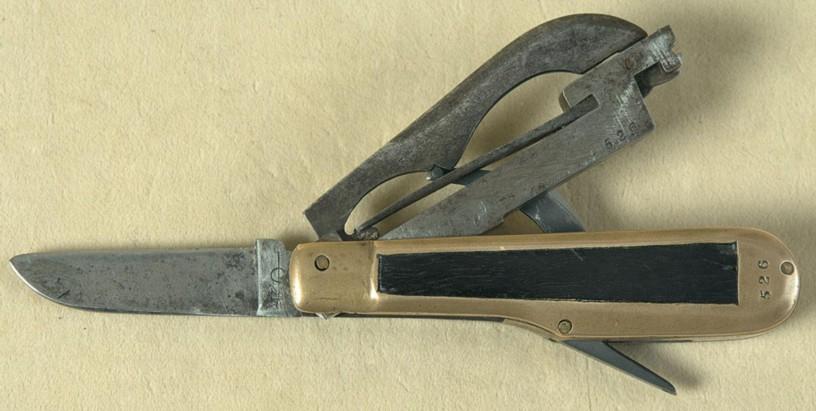 A.J. Peavey
Breech-Loading Knife/Pistol by A.J. Peavey
.22 rimfire caliber, 3-inch barrel.
Hinged breech block/barrel. Single 2 1/2-inch blade.
Cocking lever marked: A.J. Peavey/Pat. Sep. 5, 65 & Mar. 27, 66.
Folding trigger.
Brass frame with ivory inserts.
Length overall: 4 1/4-inches.