Lucius W. Pond
Lucius W. Pond front loading separate chamber revolver in calibre 32 rimfire.
Approx. 5000 made. All the original separate chambers are present.
The Pond's unusual feature of front loading cylinder utilizing removable individual steel chambers was an attempt to circumvent the Rolling White patent under control of Smith & Wesson.
5 inch barrel, serial 1869. Rosewood grips and original ejector under the butt are present. Sharp markings and all correct.
Photos Littlegun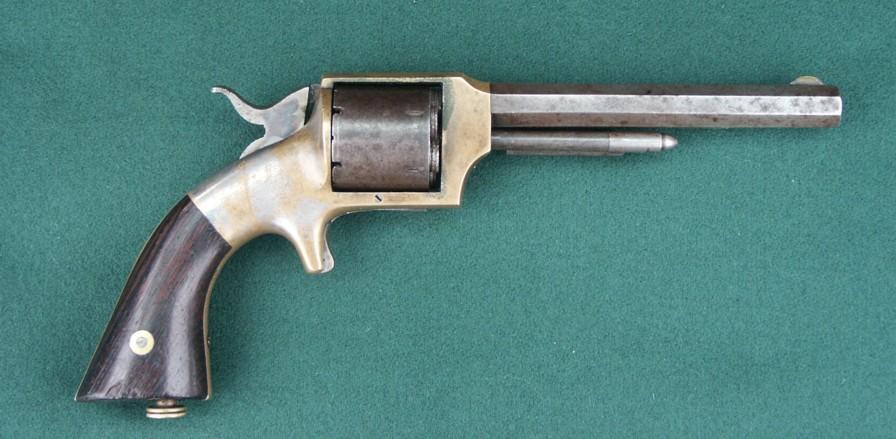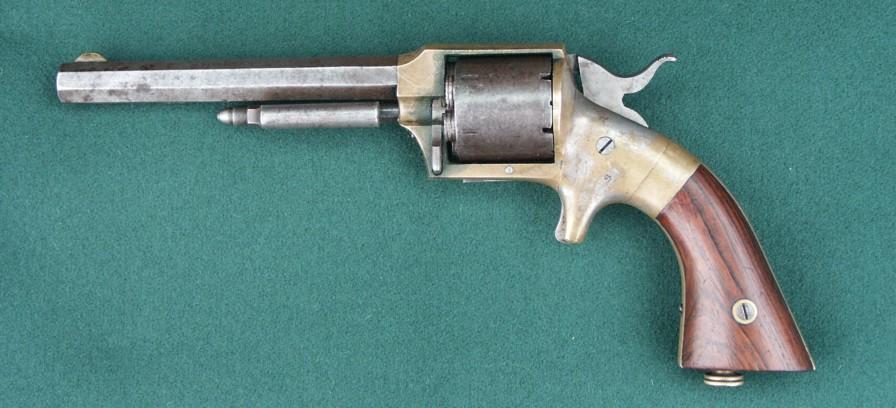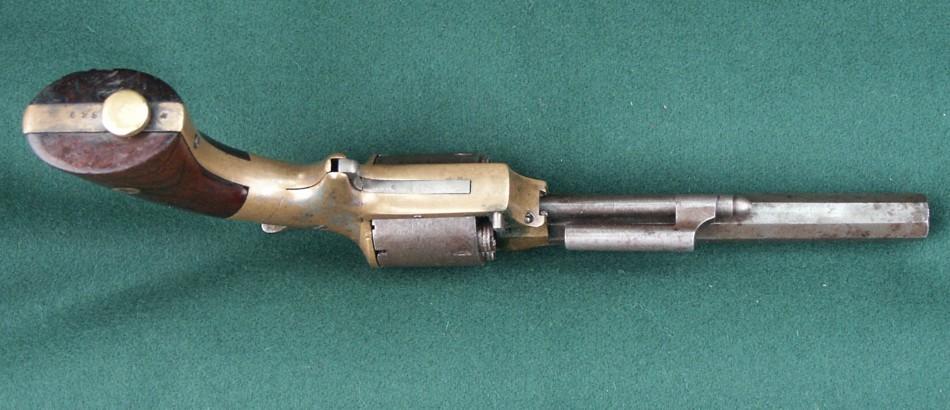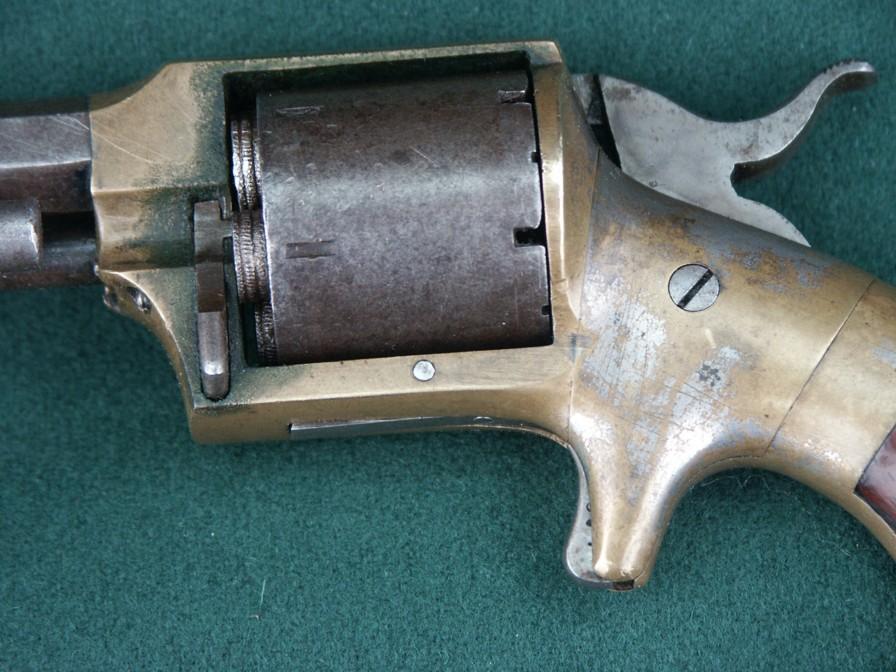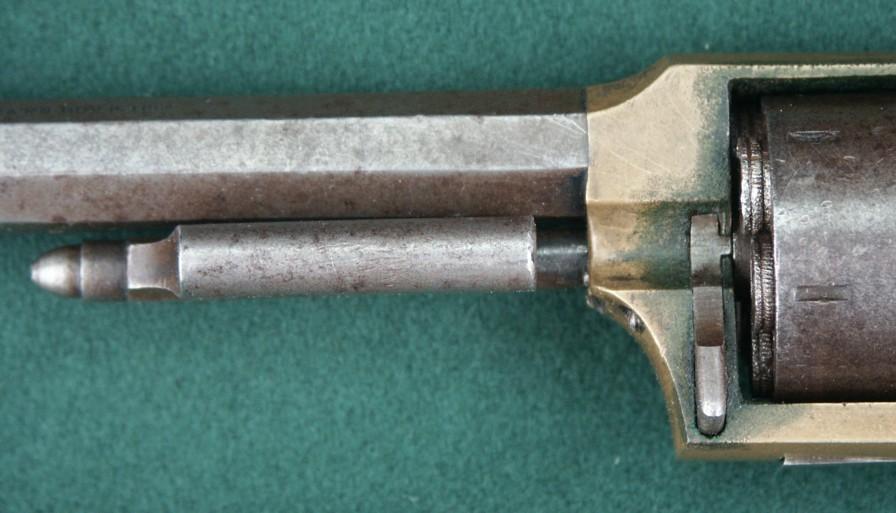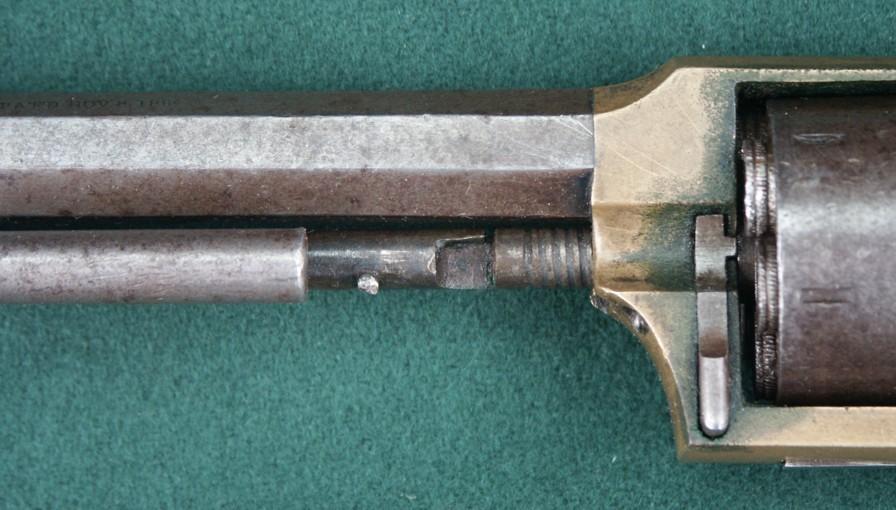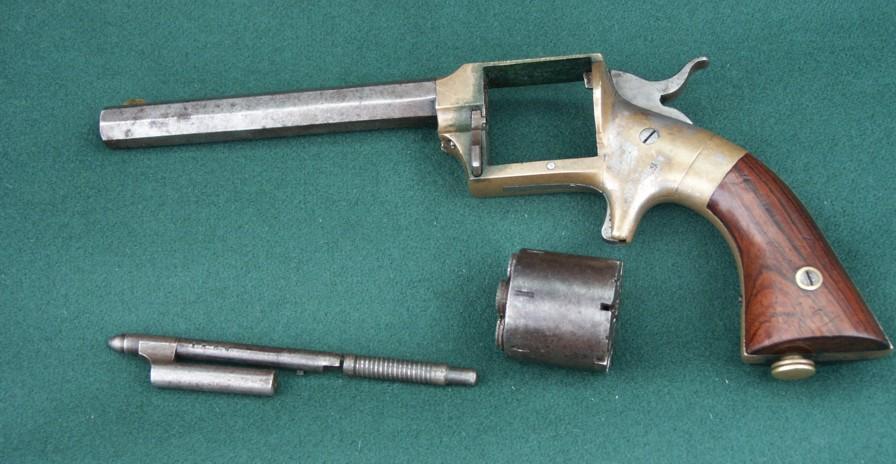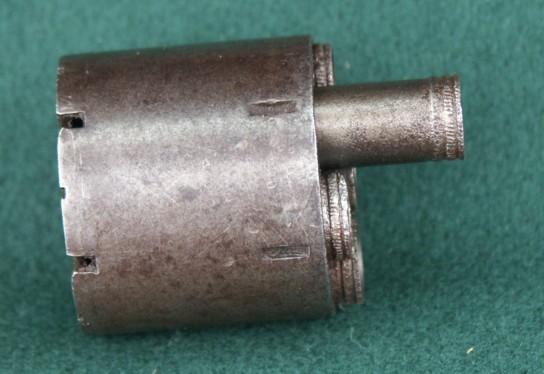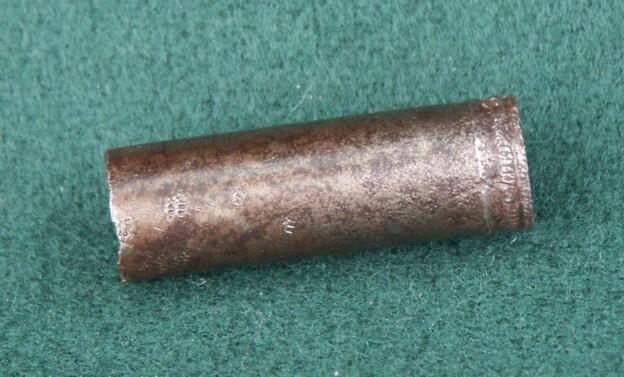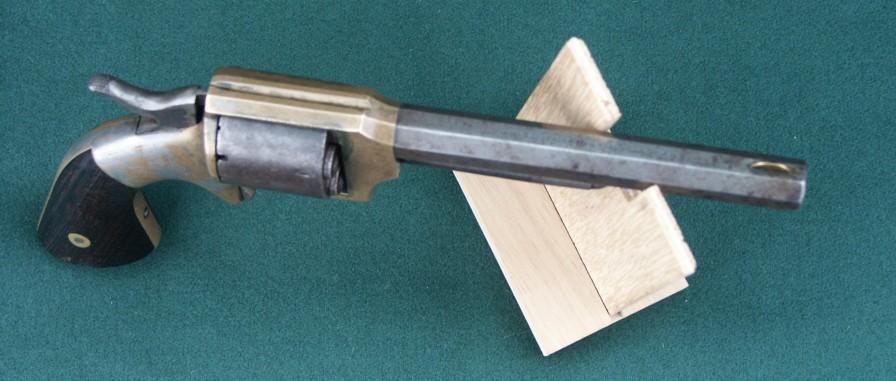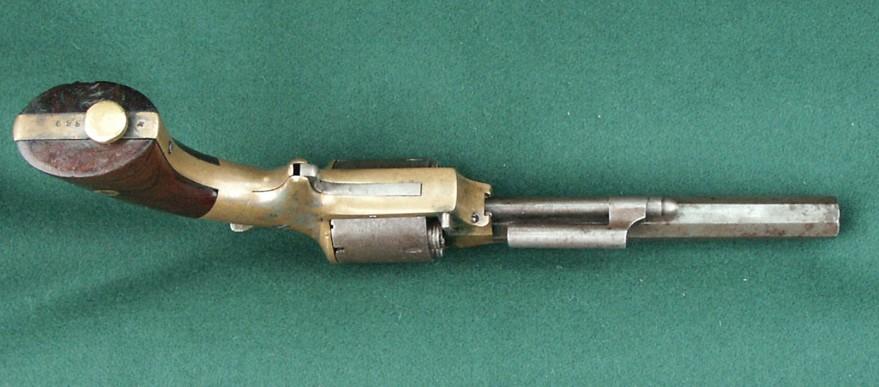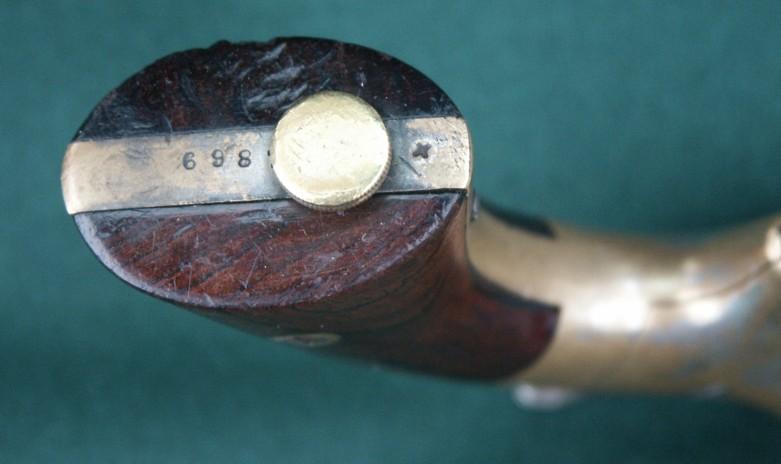 L.W. Pond
This is an American-made pocket revolver, 7-shot, .22 short RF calibre, made by Pond and apparently extremely scarce, even in the US. It appears to be an evasion on the Rollin White patent. It has a bored-through cylinder, but the rear apertures are smaller than the front ones, so that the gun is a front loader. The chambers contain removable thimbles that are meant to keep the conventional .22 cartridge in place into the cylinder.
Markings:
Top flat of barrel: E.W. POND WORCESTER MASS. PATD SEPT 8, 1863
Left flat: PATD NOV 8, 1864
Bottom: 1847
Butt: 1847 and cryptic mark "X" rather thick
Serial# 1847 also stamped on grip frame, under left grip, and on the main spring. Number 47 handwritten with pencil on the inside of the right grip. Barrel and cylinder blued, brass frame originally silver plated, cylinder axis, hammer and trigger probably case-hardened.
Marcel
Per "Flayderman's Guide", it is a "Lucius W. Pond Front Loading Separate Chambers Revolver" made ca. 1863 to 1870. It was an attempt to circumvent the Rollin White / Smith & Wesson patent on a bored through cylinder. Approx. 2,000 made in .22 cal. & approx 5,000 made in .32 cal.
An interesting gun!
Jim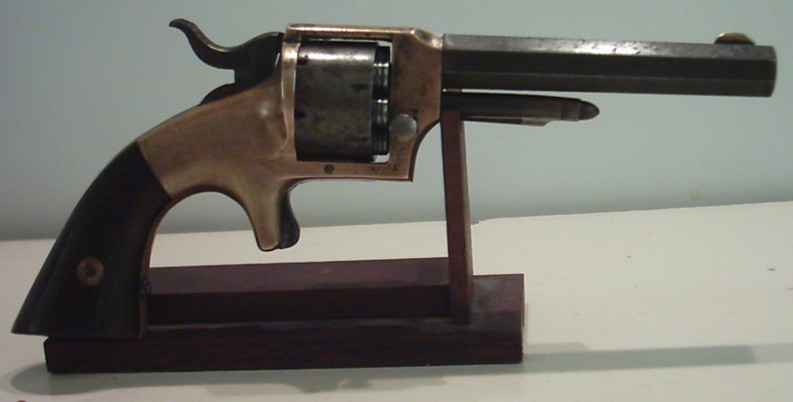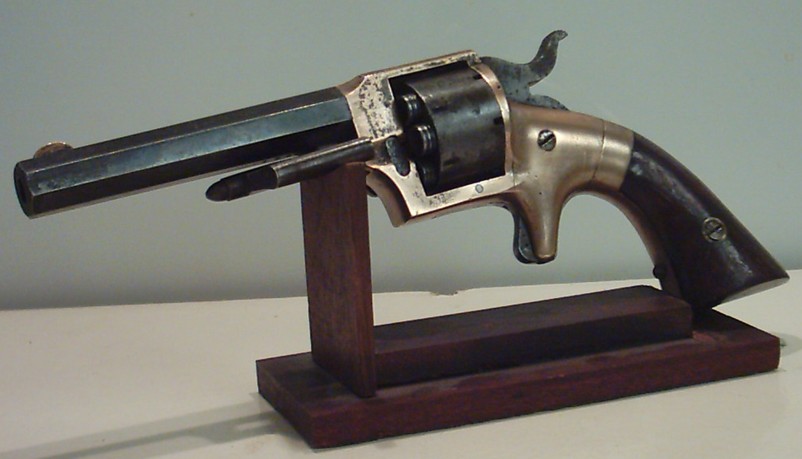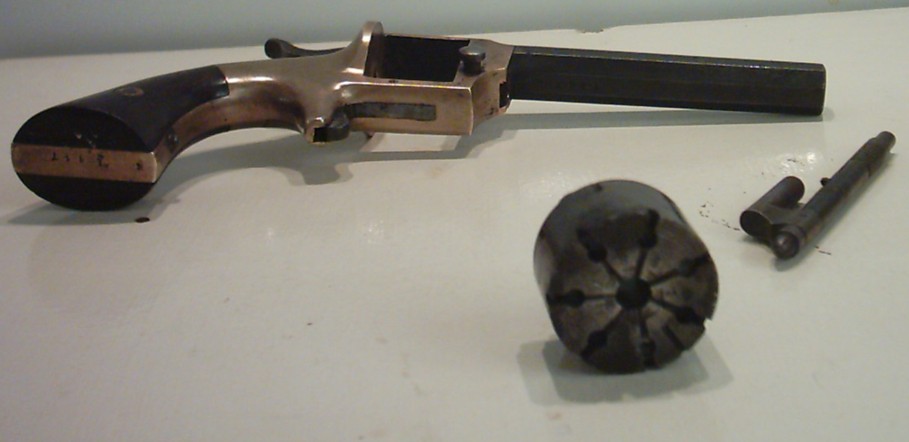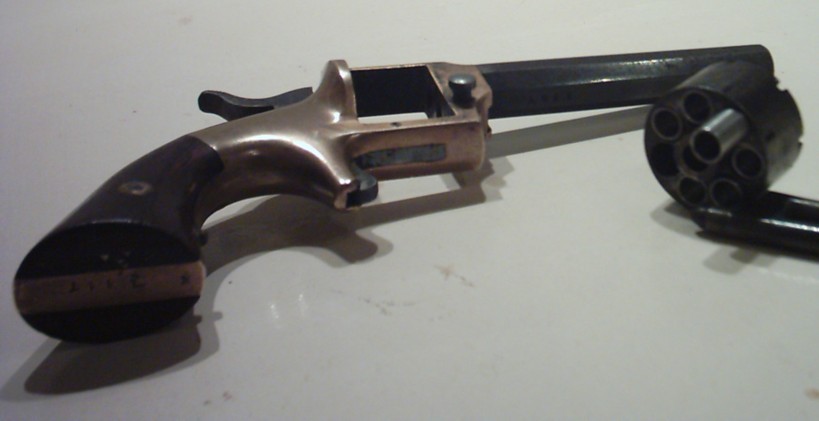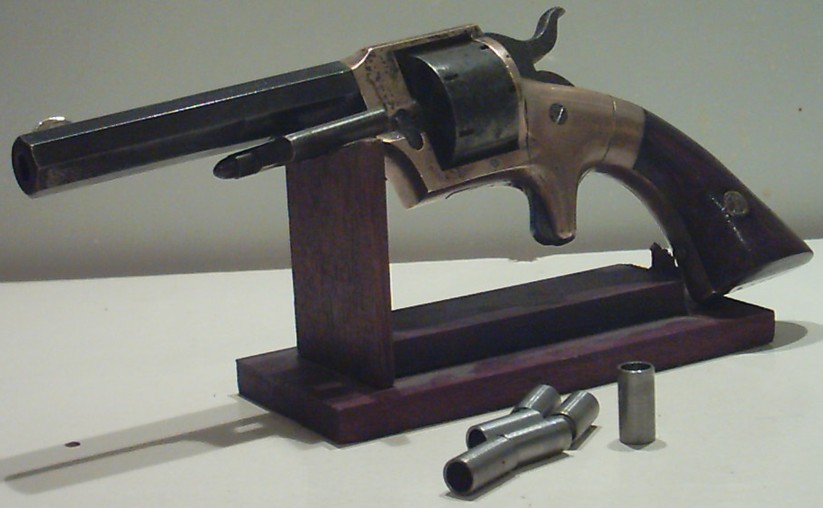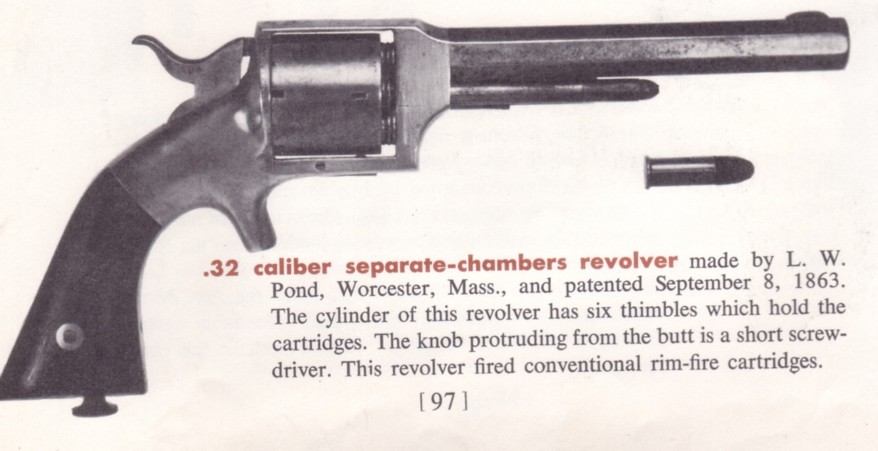 L.W. Pond
L.W. Pond "S.A. Pocket or Belt" Model Revolver: 32 cal. r.f., 6-shot rd. cyl., 4" oct. bbl. Iron frame, spur trigger, two-piece rosewood grips.
Many thanks to "CW SLAGE ANTIQUES" for the photos.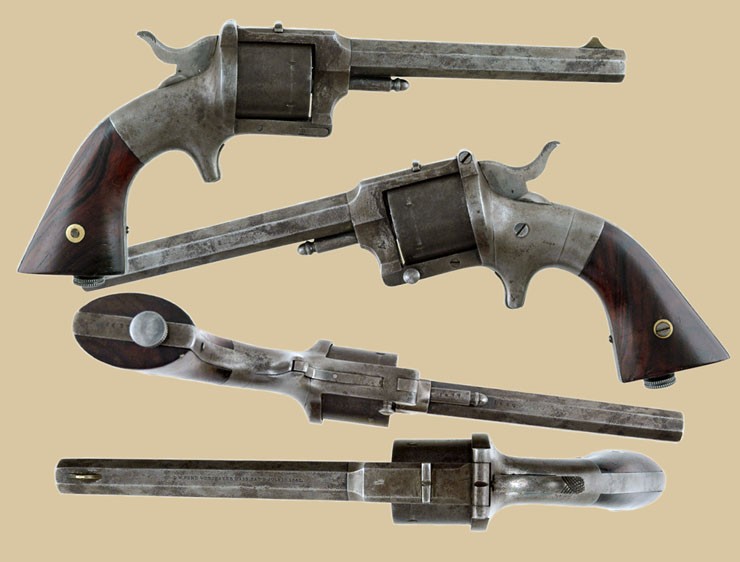 Lucius W. Pond
Lucius W. Pond Front Loading, Separate Chambers, Revolver: 22 cal., 7-shot rd. cyl., 3 1/2" oct. bbl. Brass frame with spur trigger. Two-piece rosewood grips.