Remington Rider
Remington rider Pocket model revolver in percussion cal. 31.
Only about 2000 made and most were converted. Serial 2640.
About 50 % blue on barrel and a little bit on the cylinder. Frame is darkbrown.
Photo Littlegun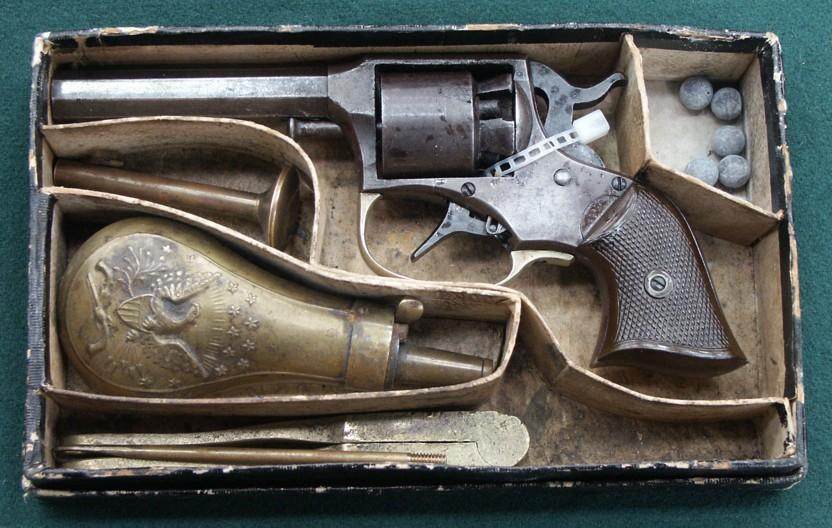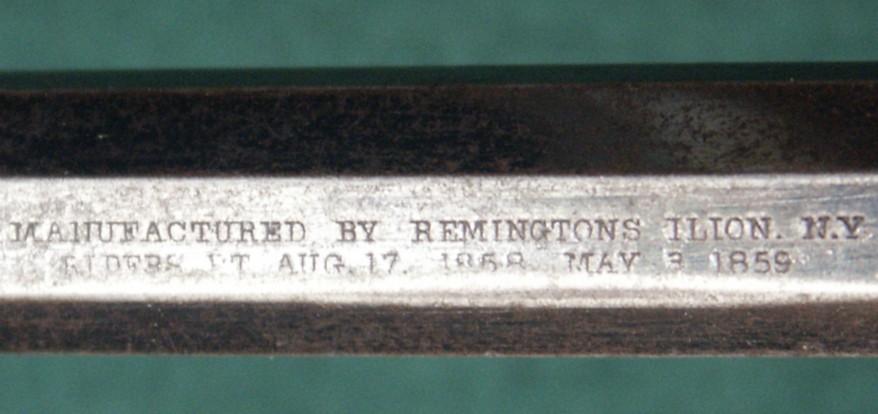 Remington Rider engraved
Factory cardboard cased Remington Rider revolver in calibre 31 percussion.
Less then 2000 made, conversions included.
Finding one in its original cardboard box, included all the accoutrements is as good as impossible.
This one has the original bullet mould, powder flask and the cleaning rod.
On top of that this revolver is factory engraved.
Photo Littlegun