Sharps
Rare Iron frame sharps 4 shot pepperbox in cal 22 short. serial 23247. Made between serial 22 to 33400. Only about 1100 made, rest had brass frame, truly rare.
See Flayderman page 208 item 5F-076
On sold at "IVES DEVOS"
Photos Littlegun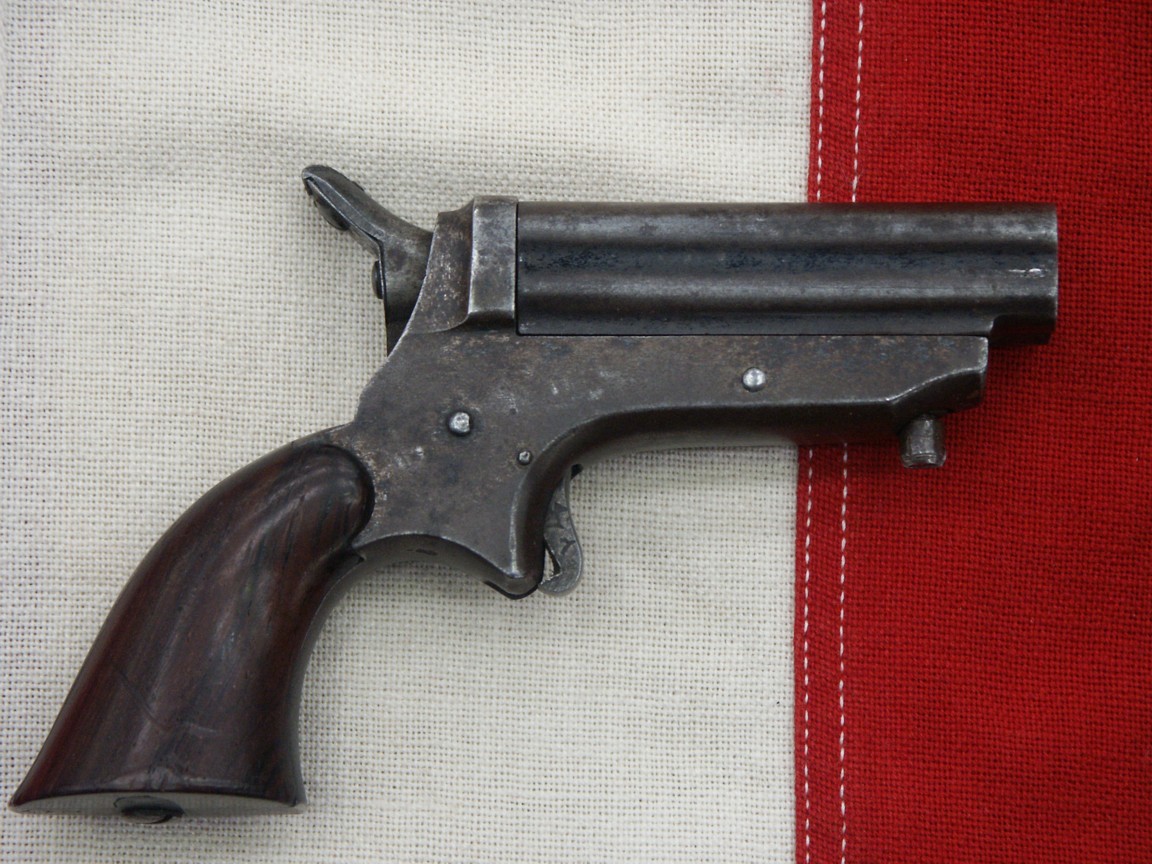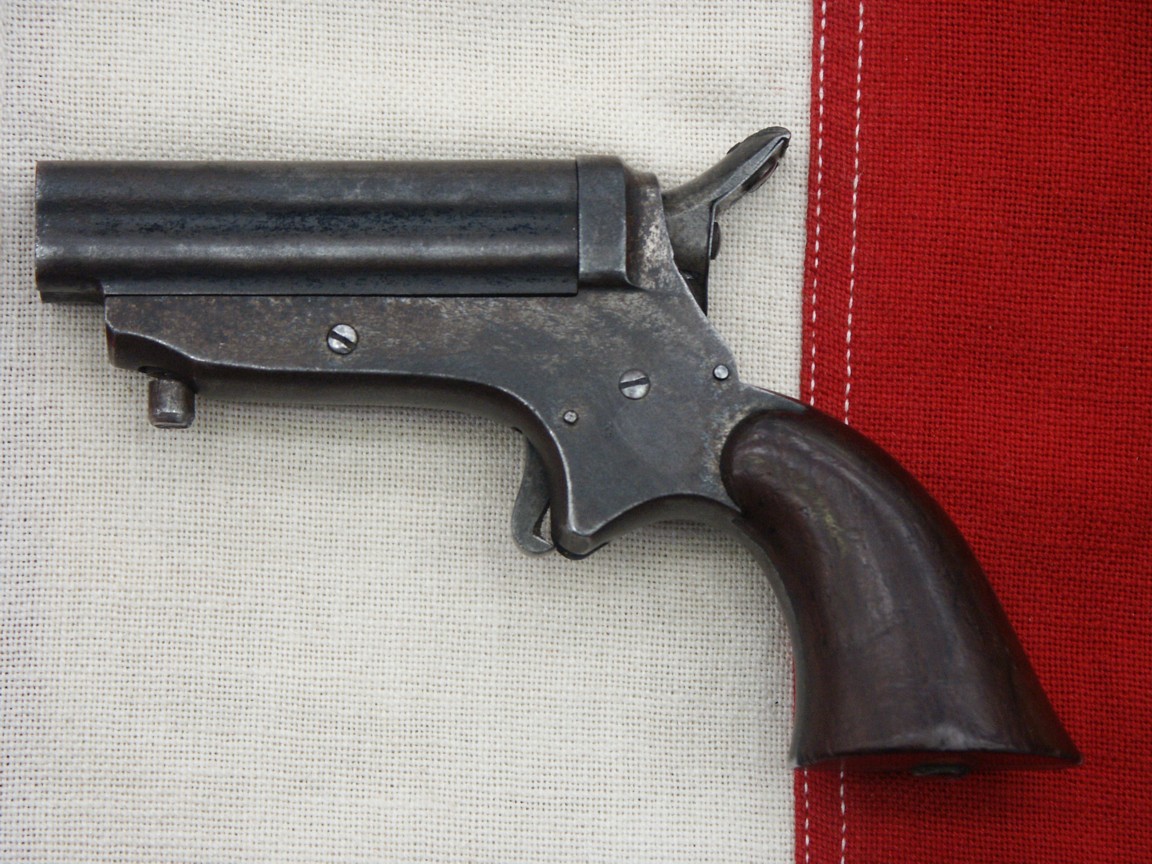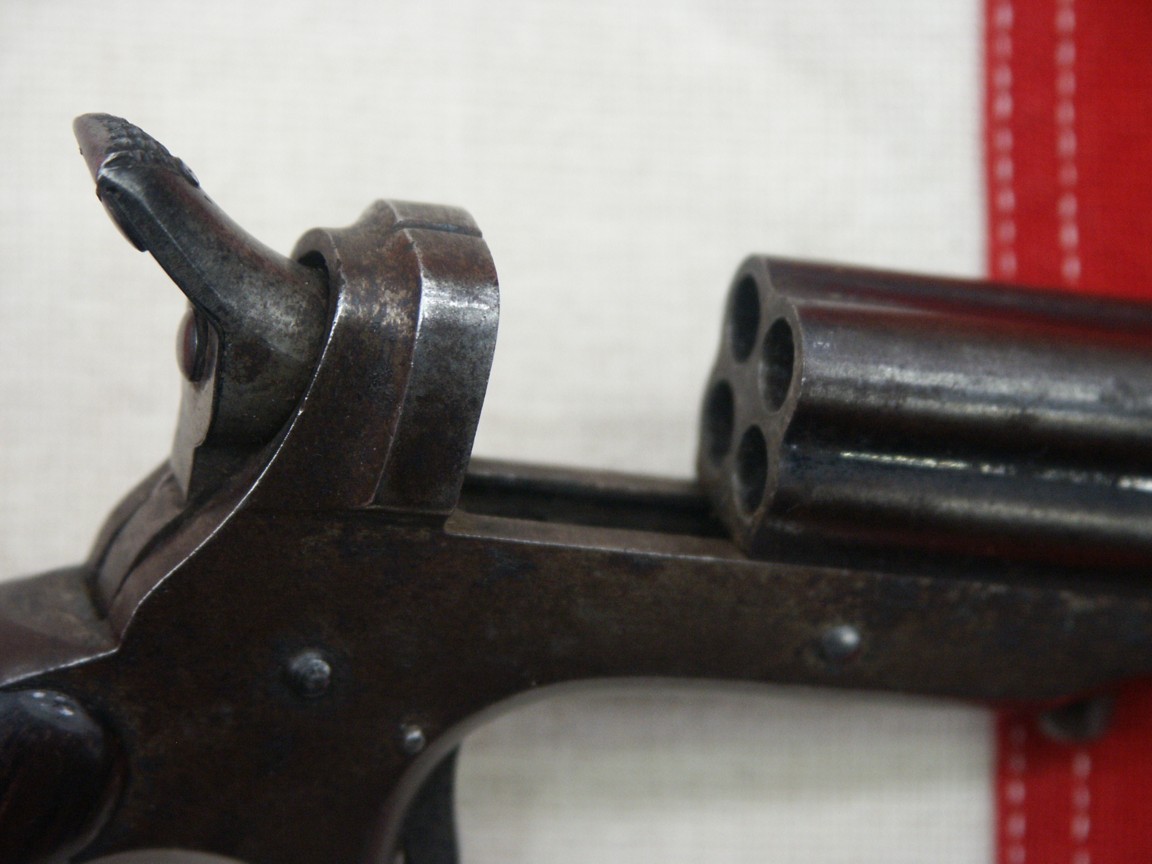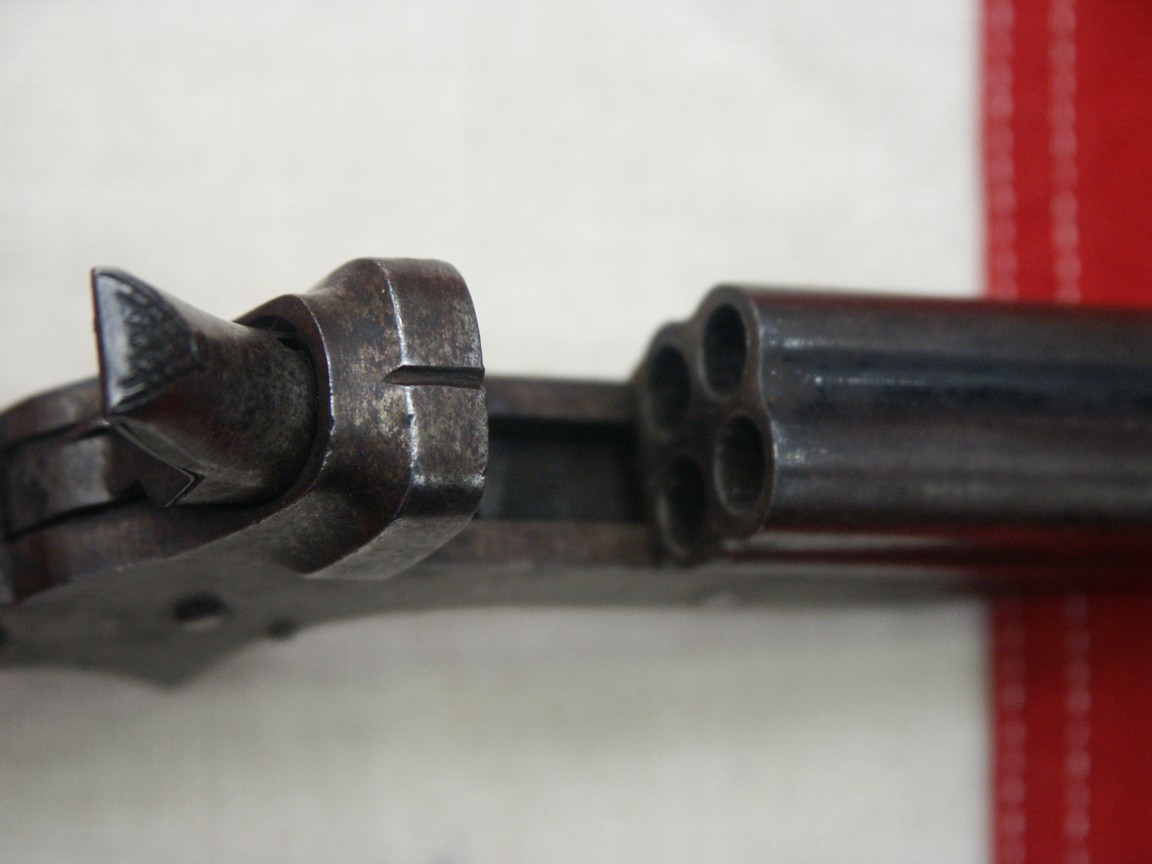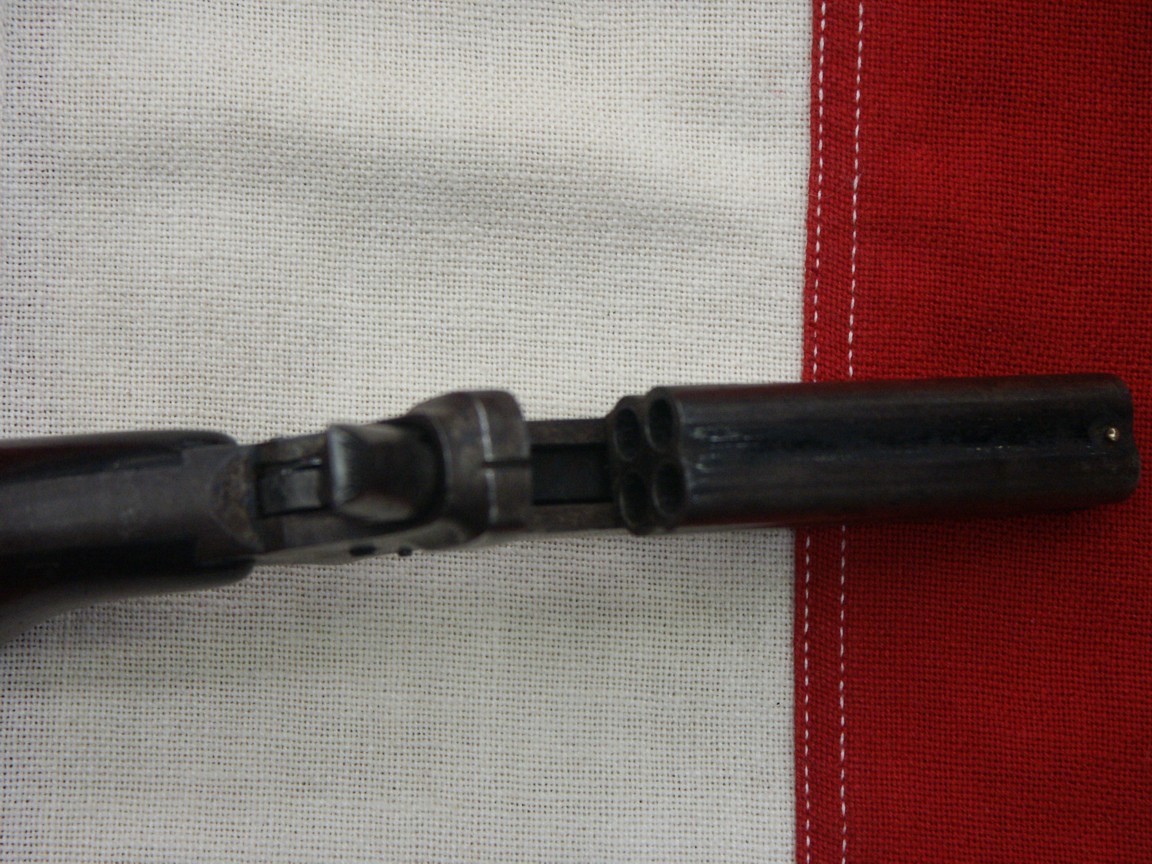 Sharps Breech-loading
Sharps Breech-loading single shot pistol of the second type. the second type is somewhat larger then the first type and is caliber 36. Only about 850 made all together and only about 350 for this model. This revolver is fitted with a percussion primer pellet device which is intact.
Unique sharps breech-loading single shot pistol. In the sharps book there is one of these photographed. And this is the one. Only a few were ever factory engraved.
This is the first model, serial 557, in caliber 31.
Number is too high for a first model, should be lower then 500 and it does not have the stampings of the first model, but from the second model.
So we can call this a transitional model. Barrel is only 5 inch long (first model) and cal 31 is also first model (second models are 36).
Genuine ivory grips born on this gun and superb engraving. This is the only engraved I have ever seen and it is in the Sharps book.
Photos Littlegun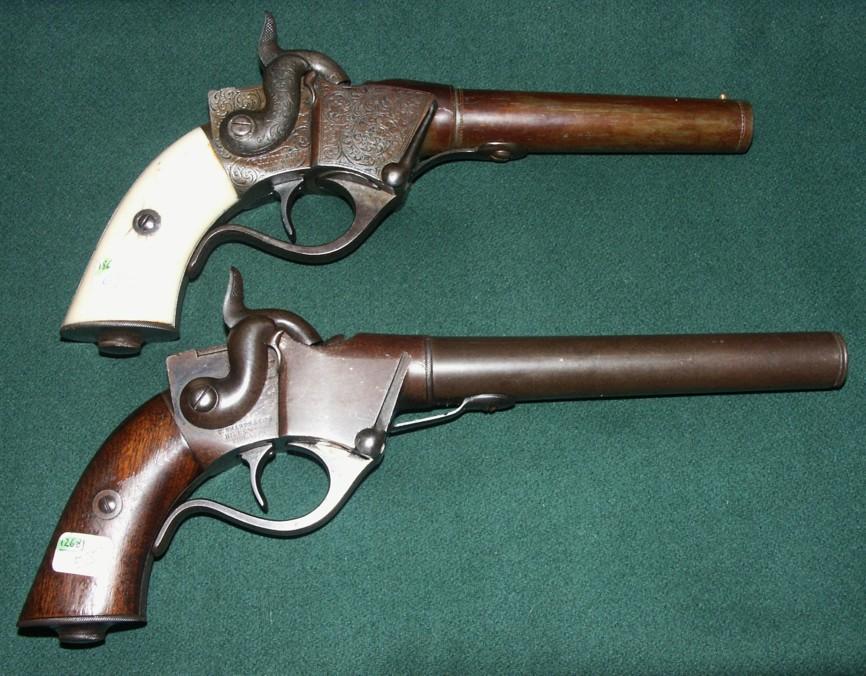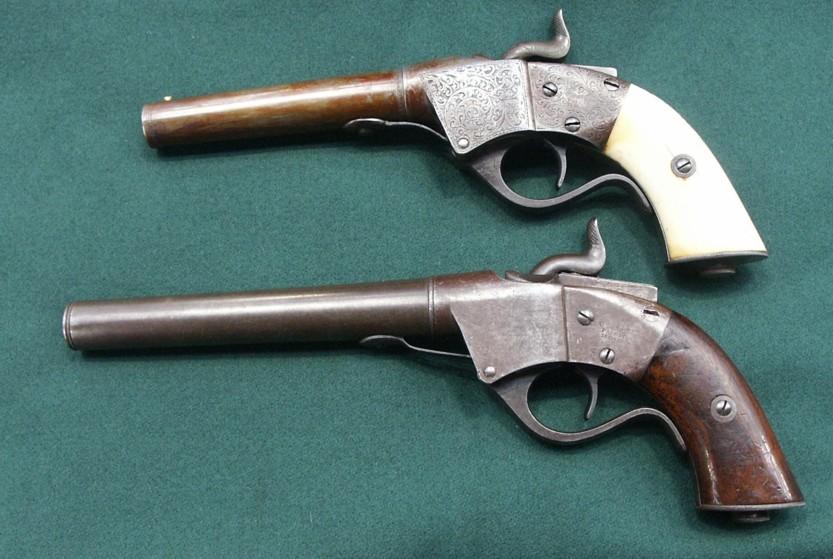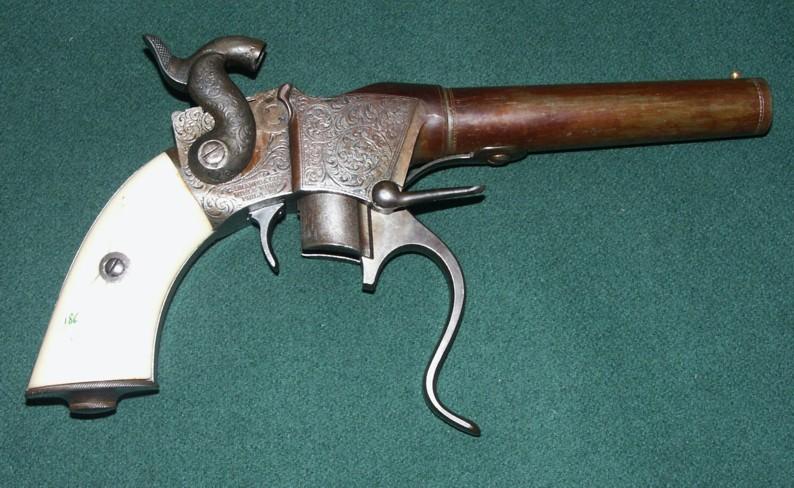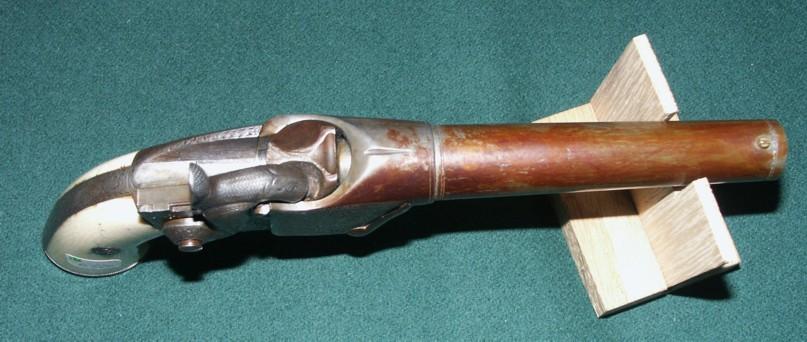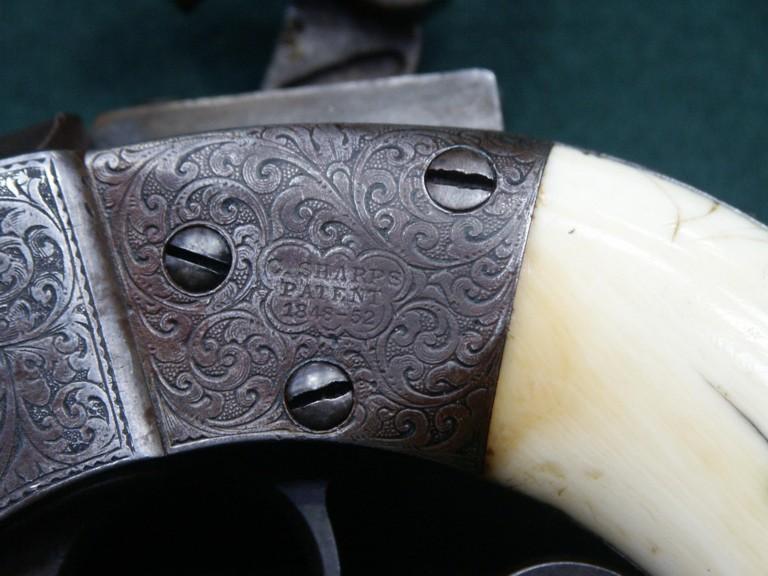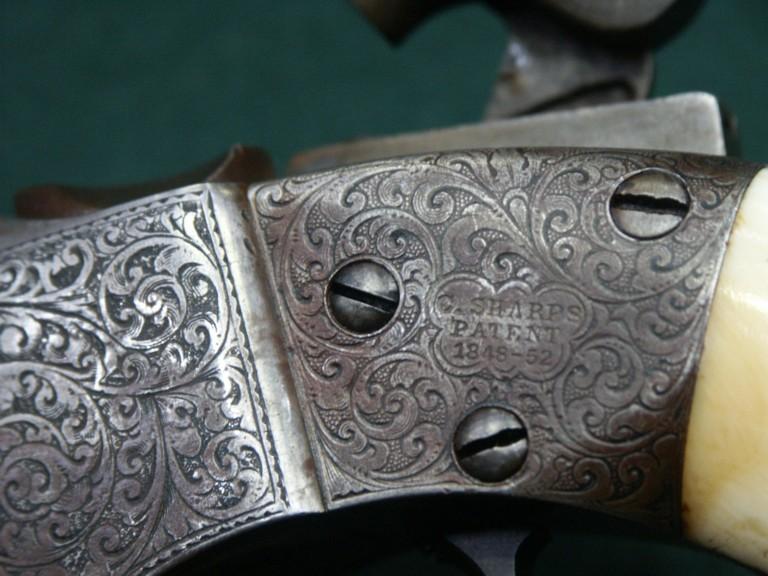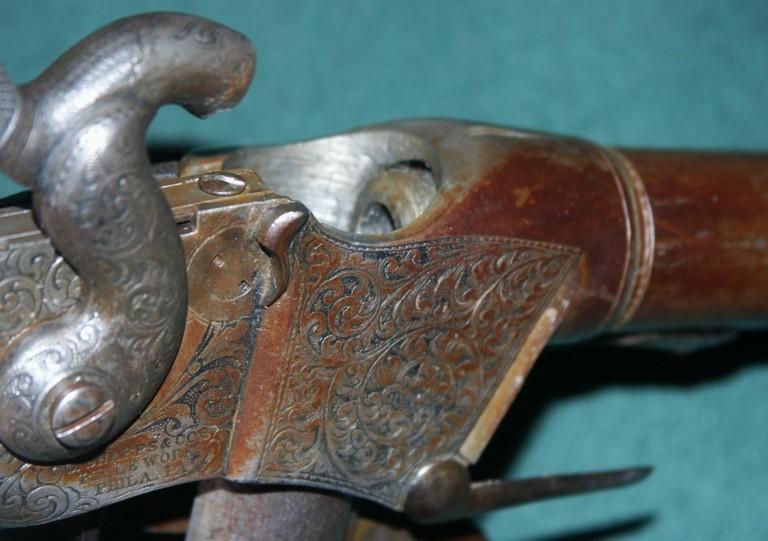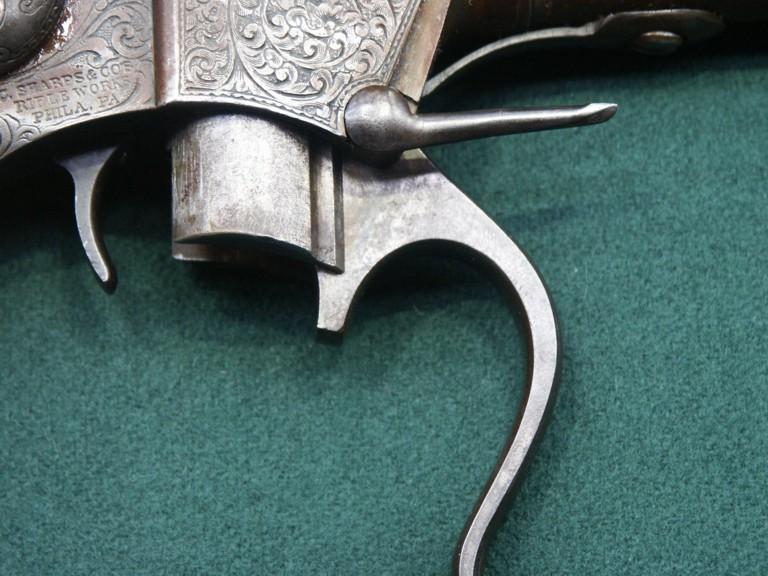 Sharps 2nd model
Photos Littlegun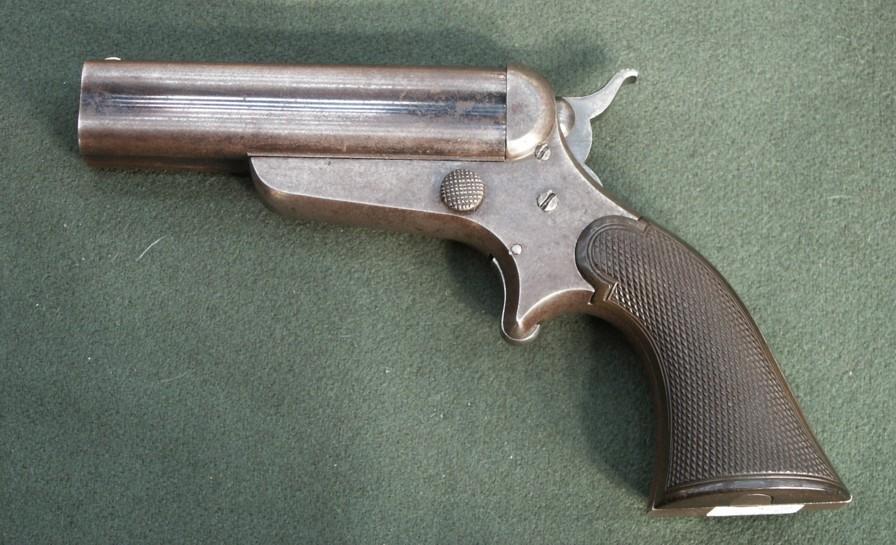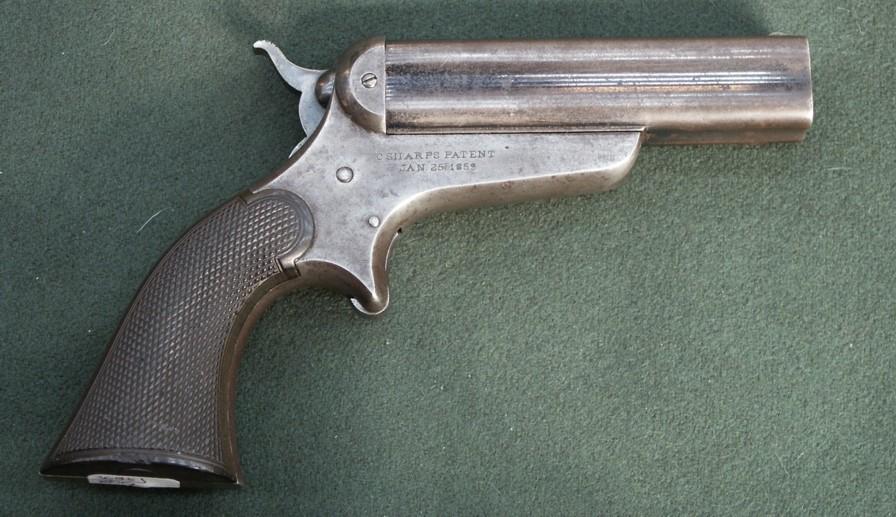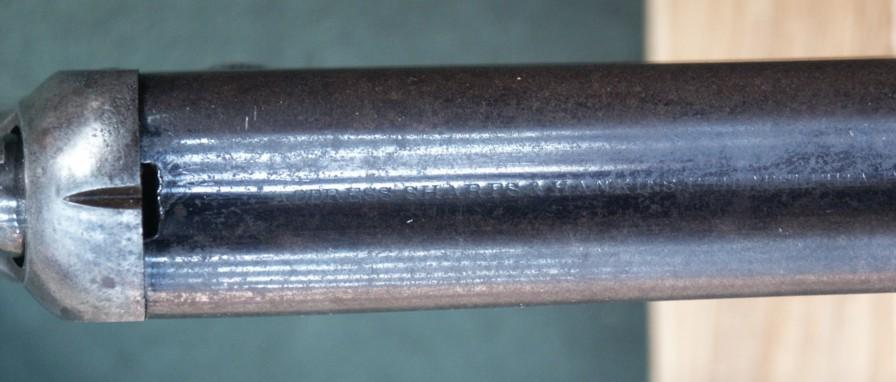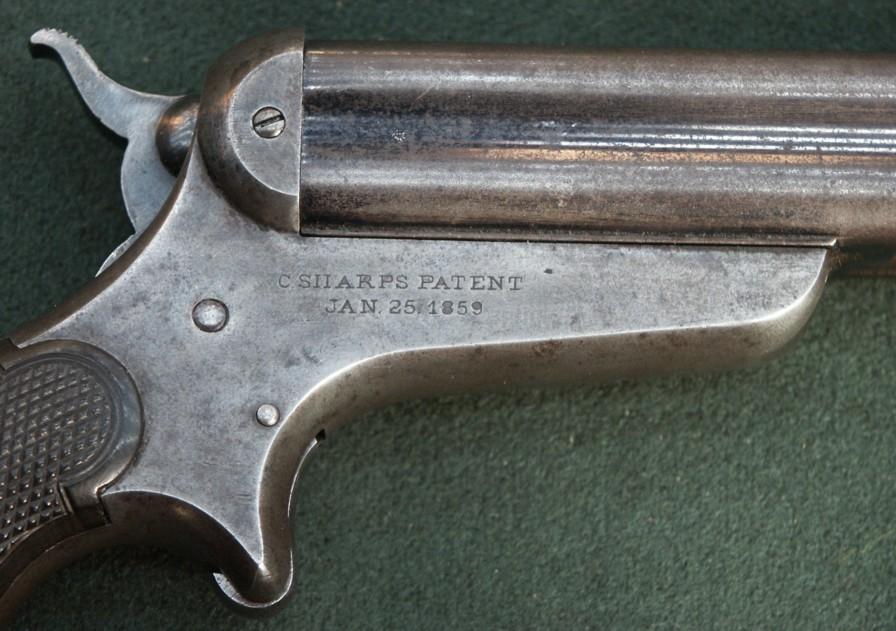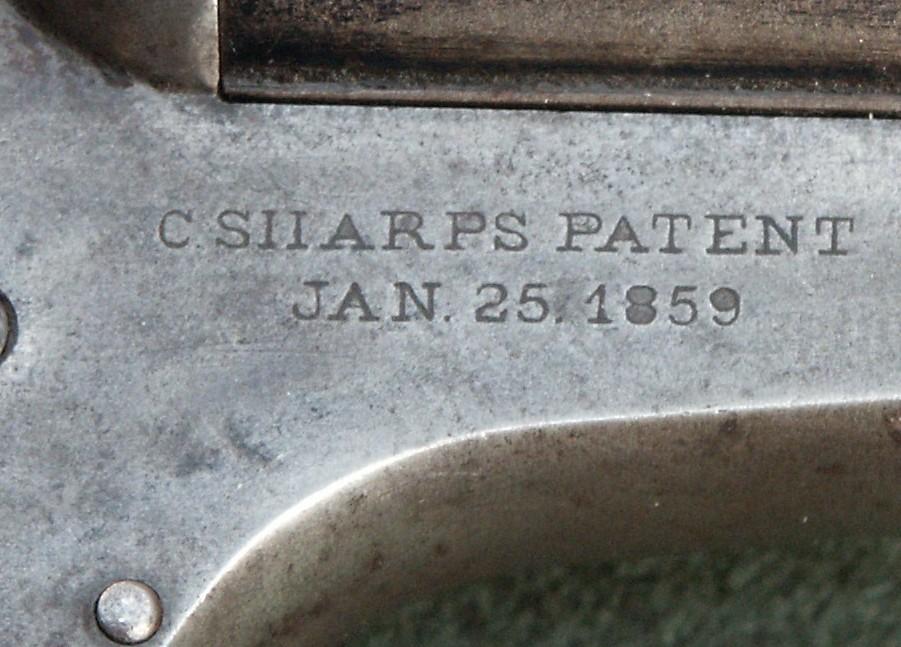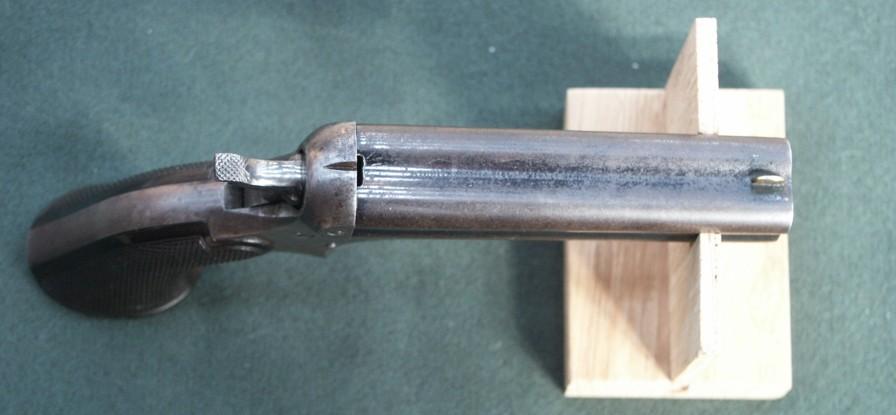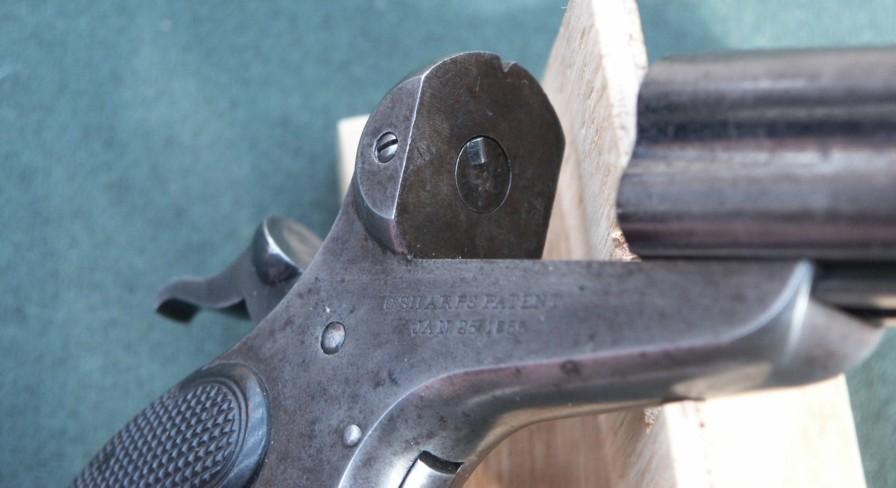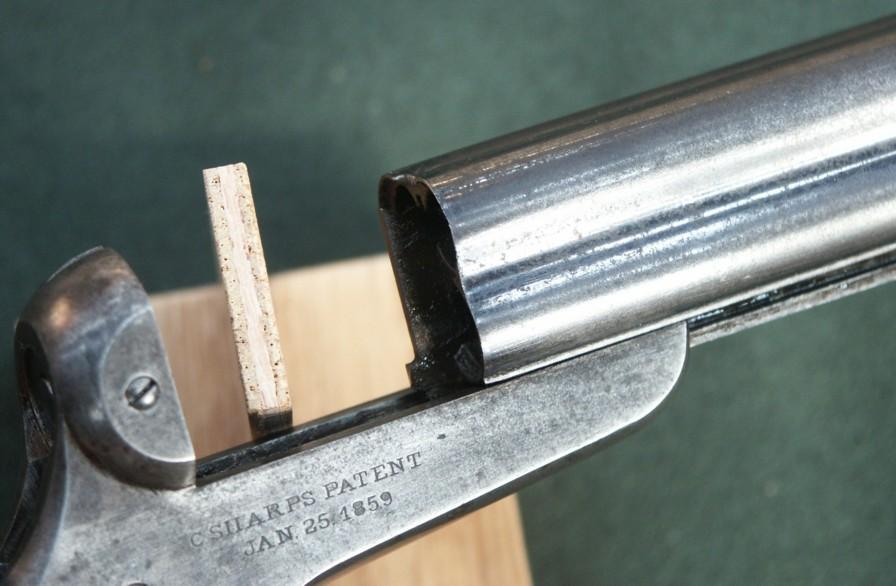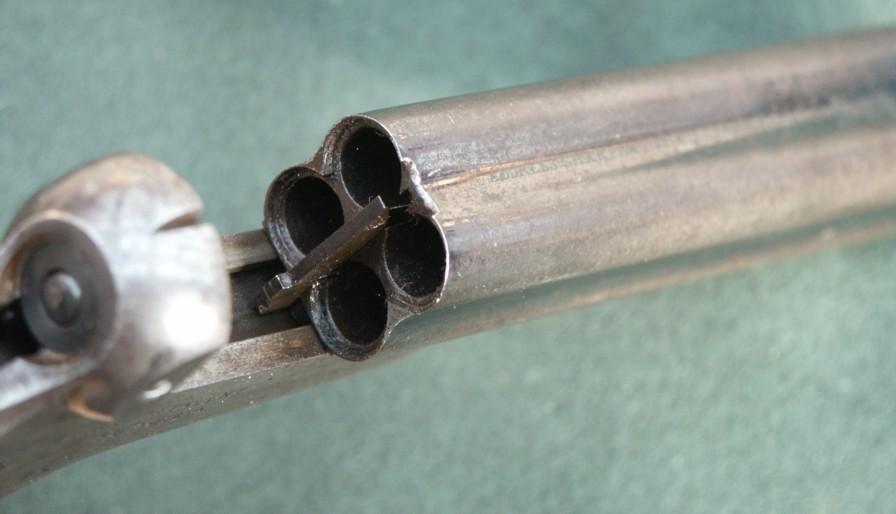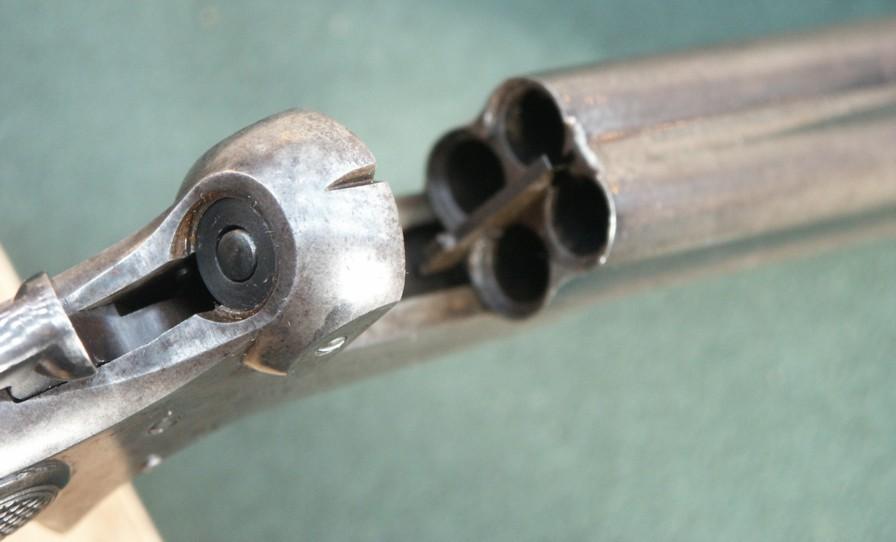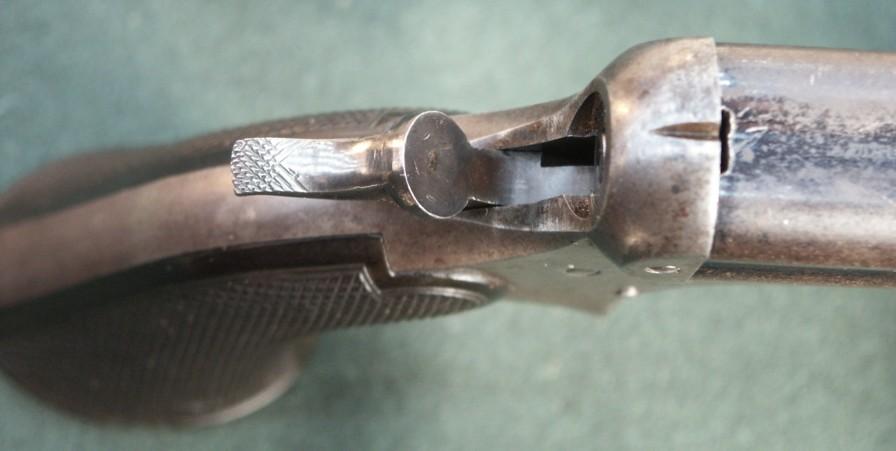 Sharps 1855
A fine example of the very rare Sharps single-shot percussion pistol (Flayderman 5F-068).
This distinctively designed pistol has the unique lever-activated, dropping-block, pellet-priming action designed and patented by Christian Sharps in 1848.
5-inch round barrel, of about .32 caliber percussion. It is an early production piece.
The left frame is marked within an oval, "Sharps Patent / Arms Mfg. / Fair Mount / Phila, PA".
A fine example of a very rare gun.
Only 500 were manufactured in the decade before the Civil War, and some are known to have been carried by Union officers.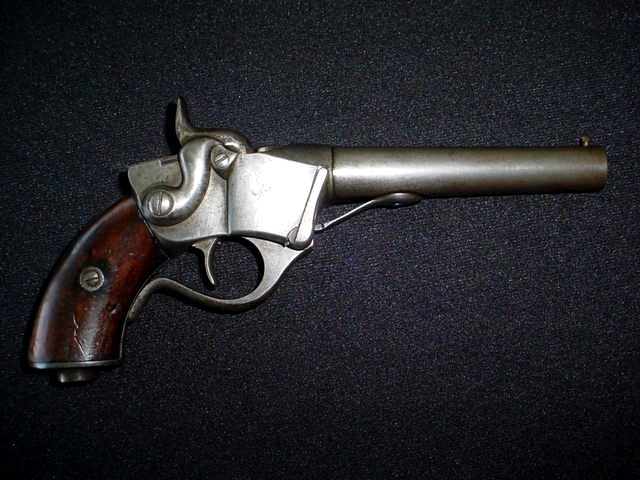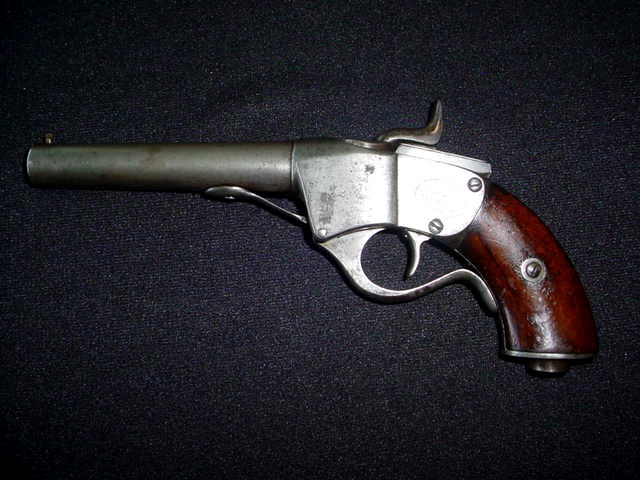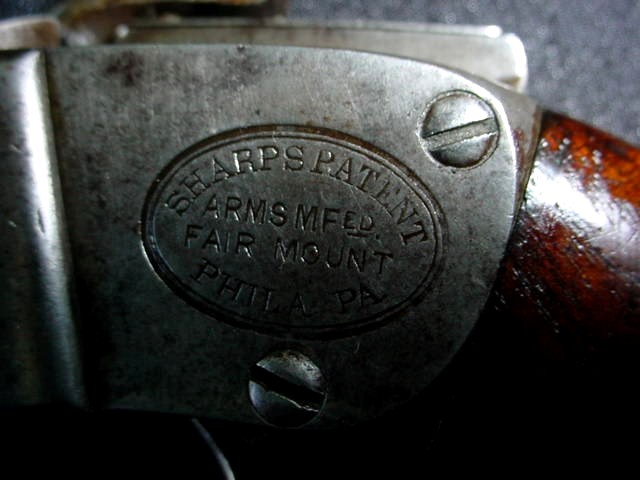 Sharps Model 1859
4 sliding barrel, roteted hammer. A super nice technology !!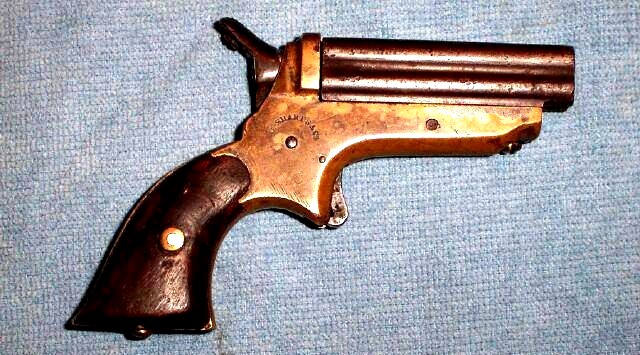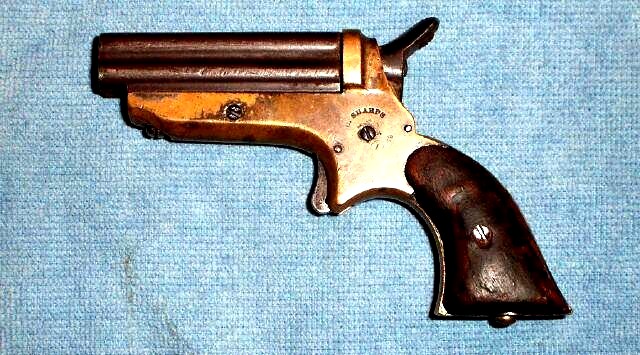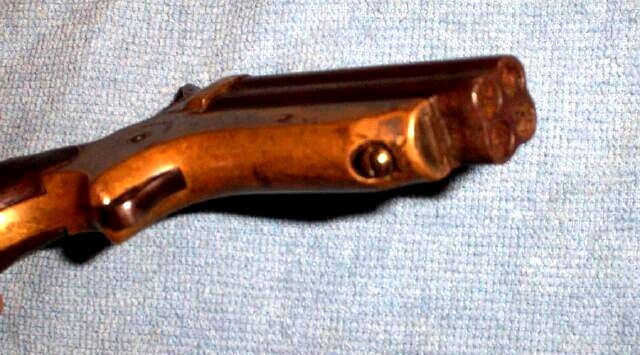 On the left side of the frame it reads: C. Sharps Patent 1859". On the right side it reads: "C. Sharps & Co. Philada.Pa."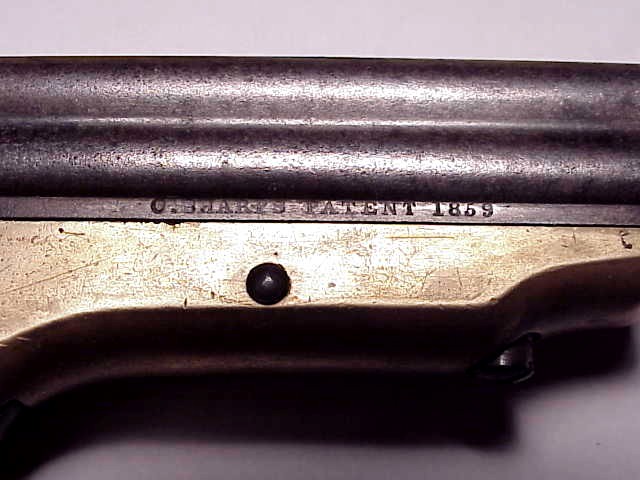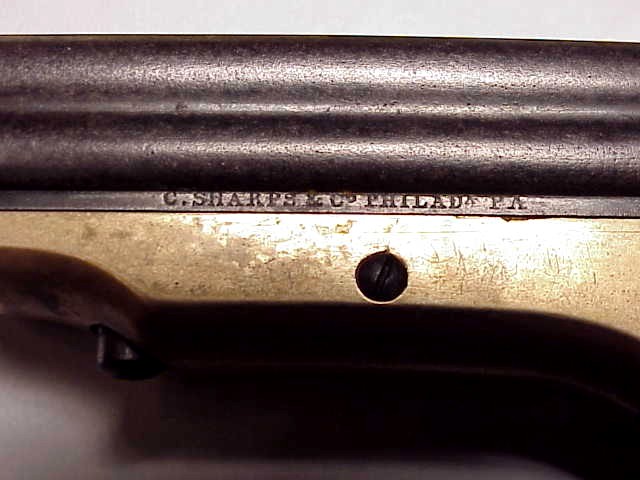 Original box of a Christian Sharps (Pictures friendly send by Mister Chris Nc Nulty)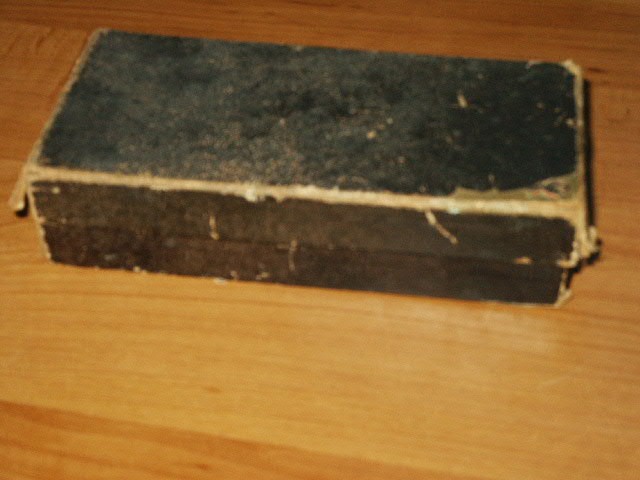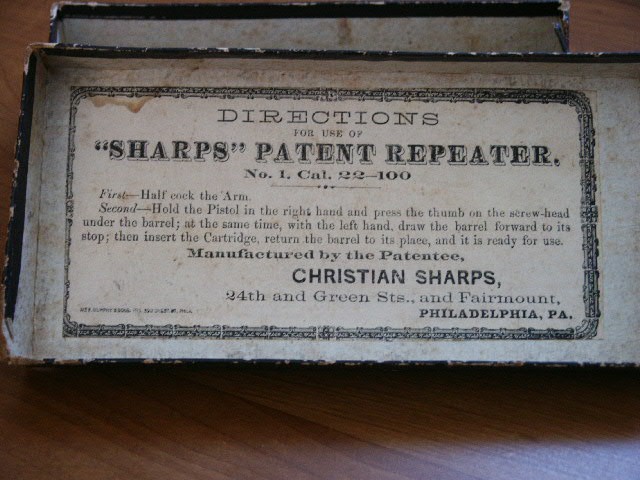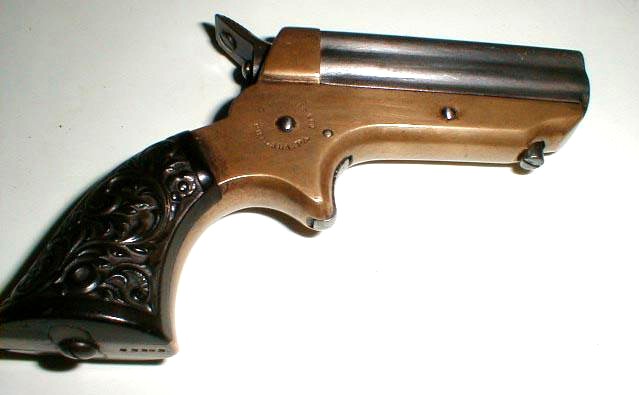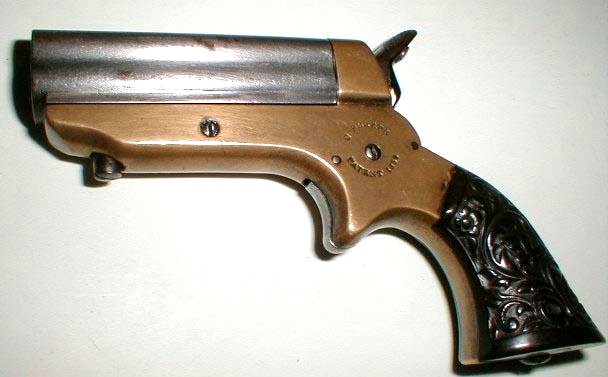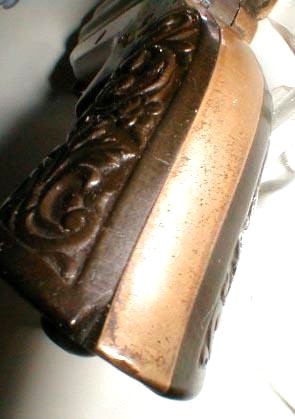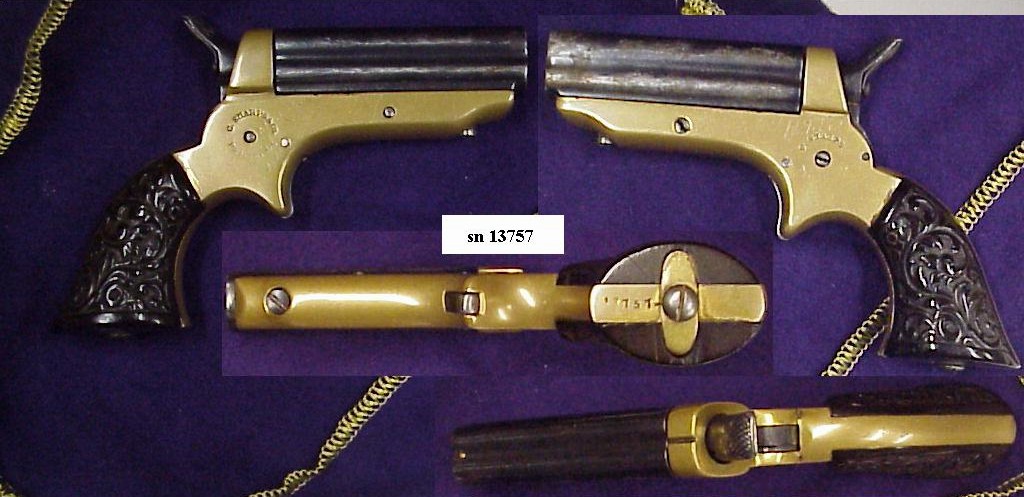 Sharps & Hankins 3rd mod.
cal .32 short. (7.65mm)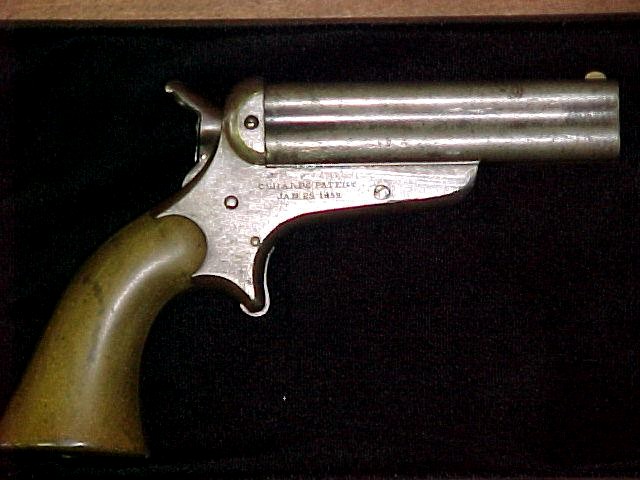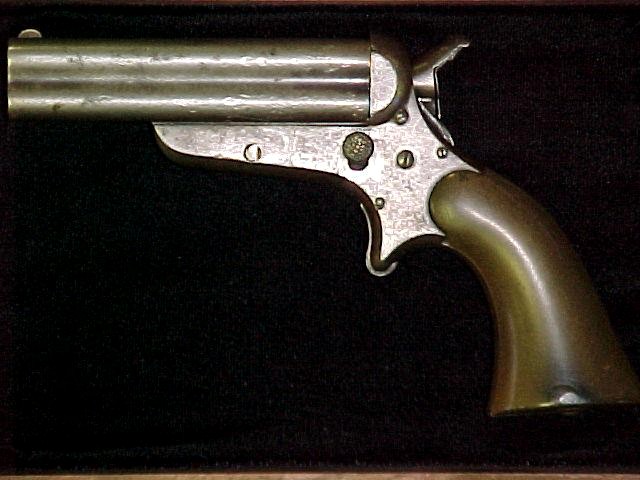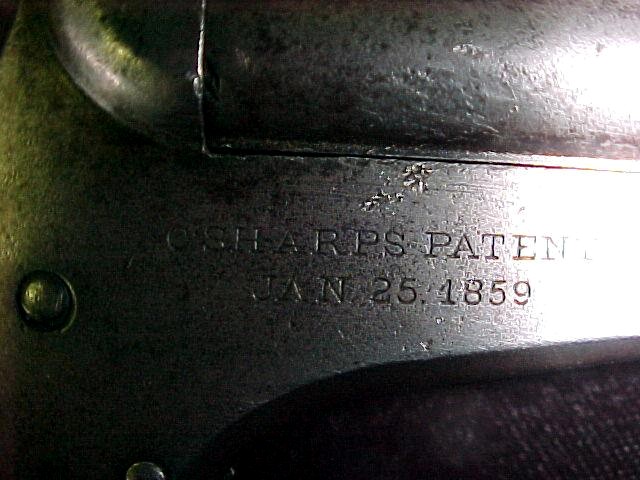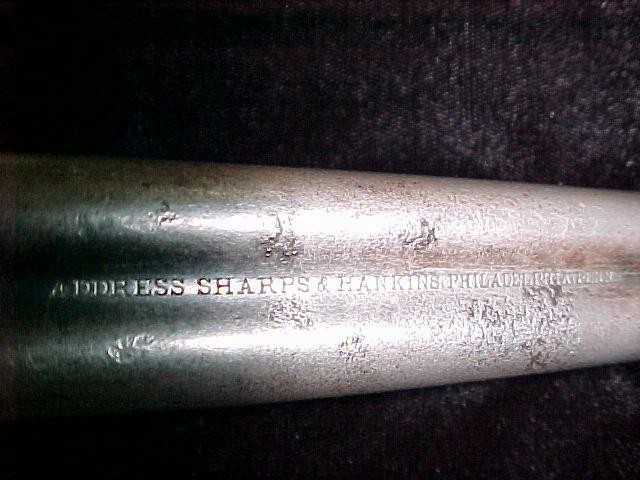 Sharps 1859 mod. 1A
cal .22 short or .22LR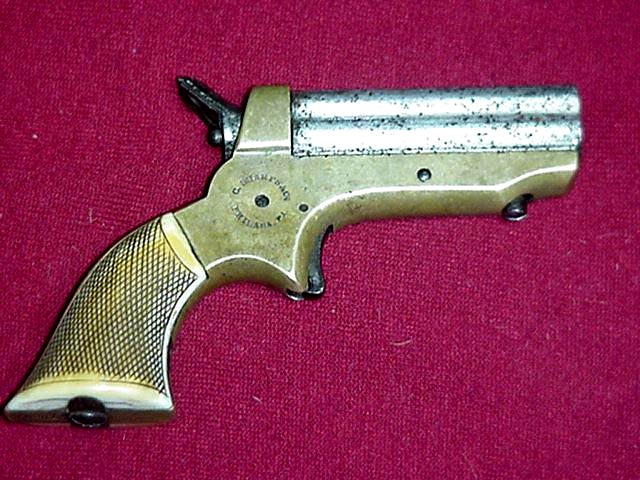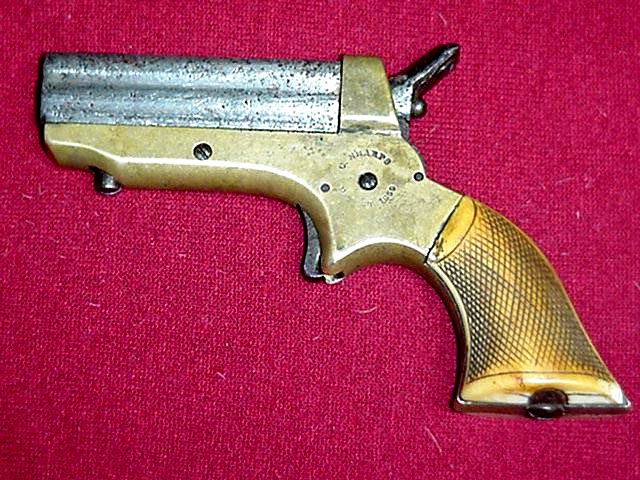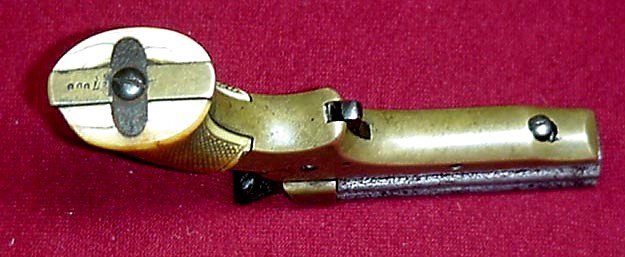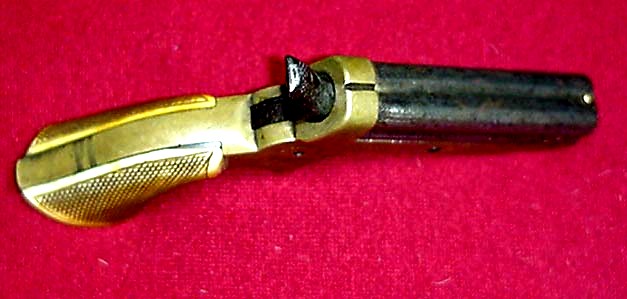 Sharps cal .30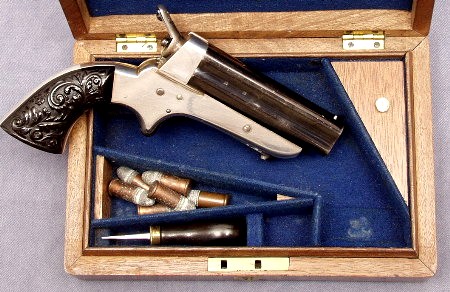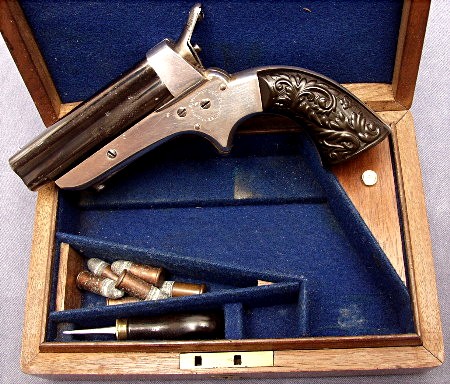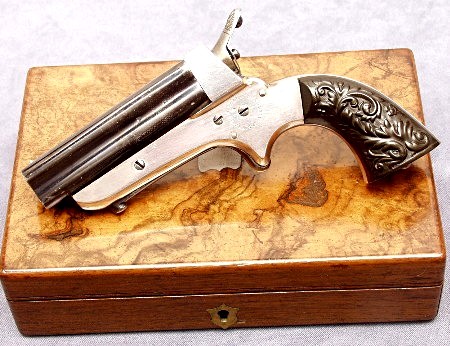 __________________________________
Sharps model 1C
Caliber .22RF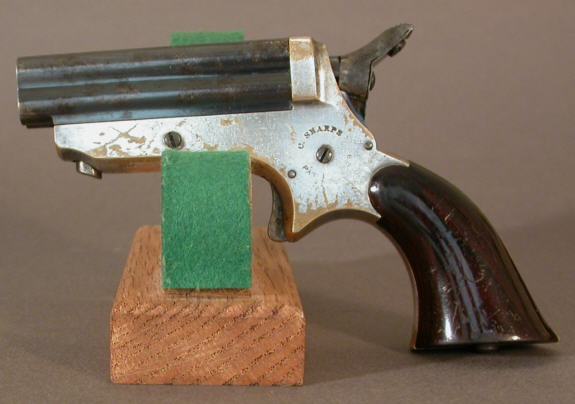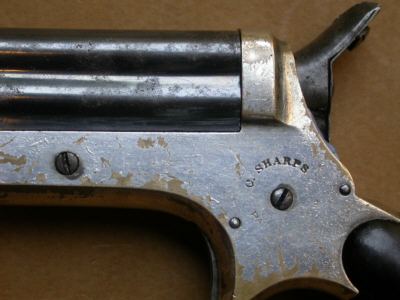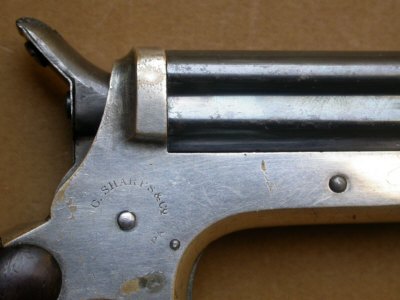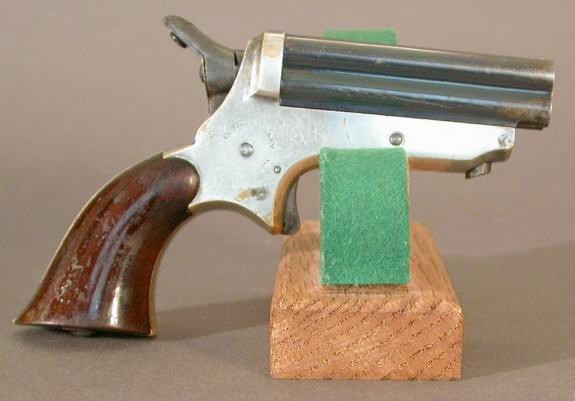 Copy of Sharps - Manufactory unknow