T.J. Stafford
T.J. Stafford single shot deringer, factory engraved, silver plated, fitted with pearl grips and in it's own pouch.
Perfect genuine pearl grips that are born on this gun.
Caliber is 22 short. Serial 656.
Photos Littlegun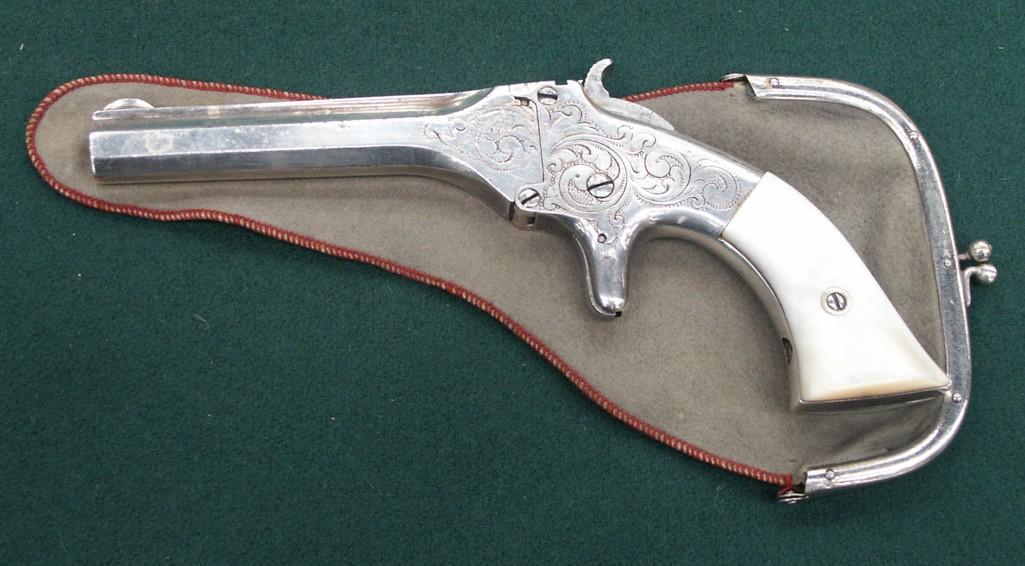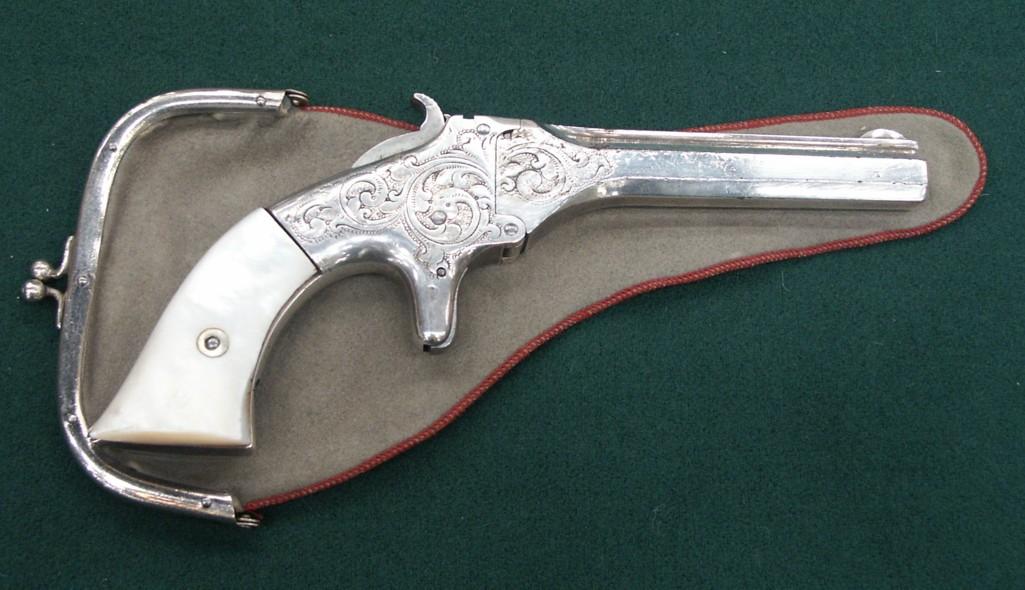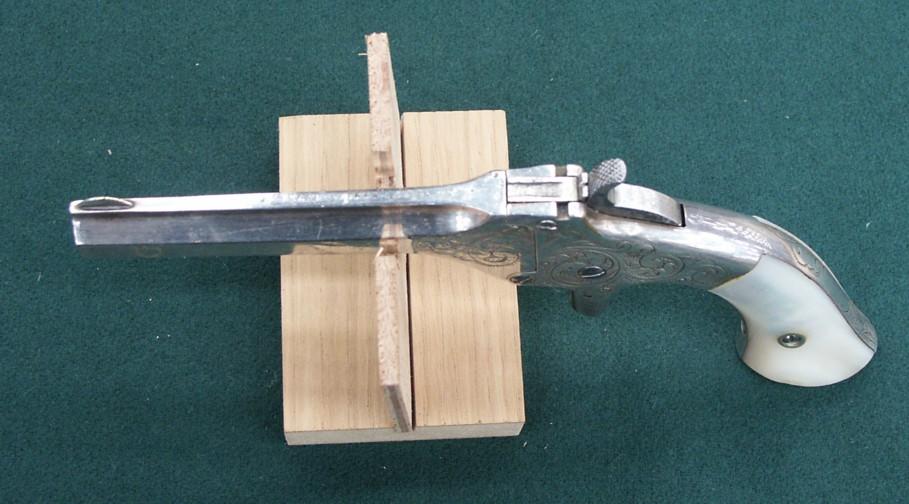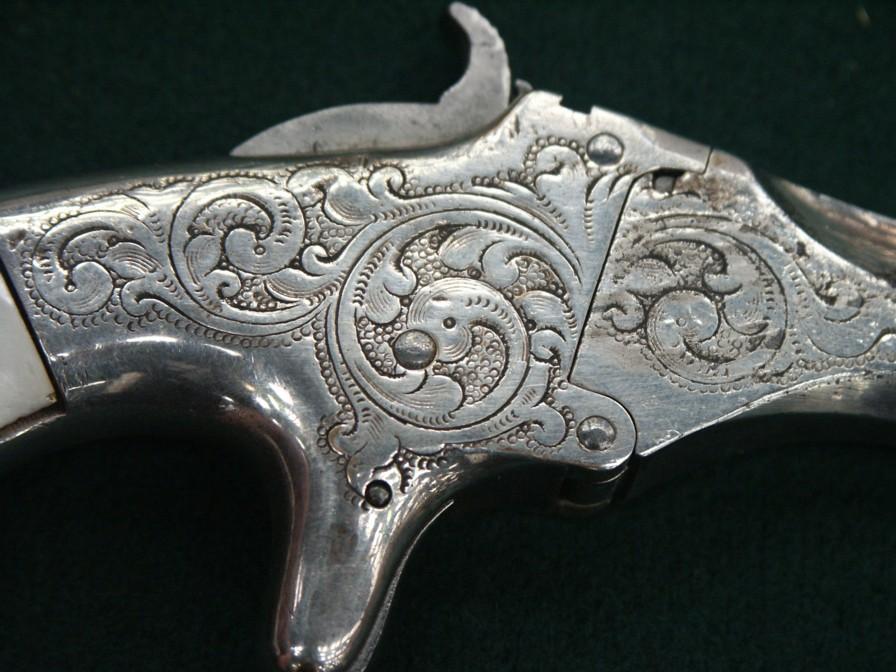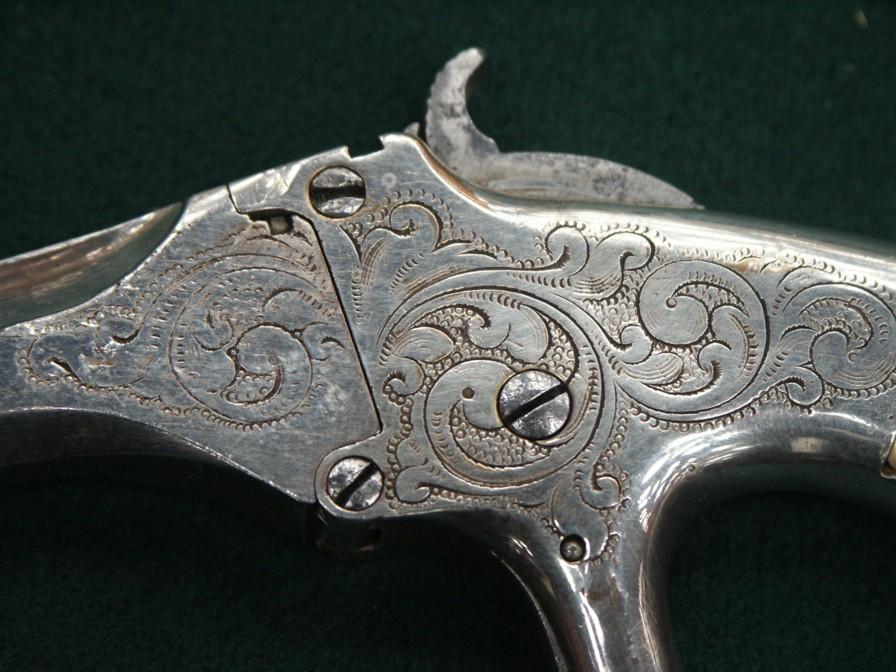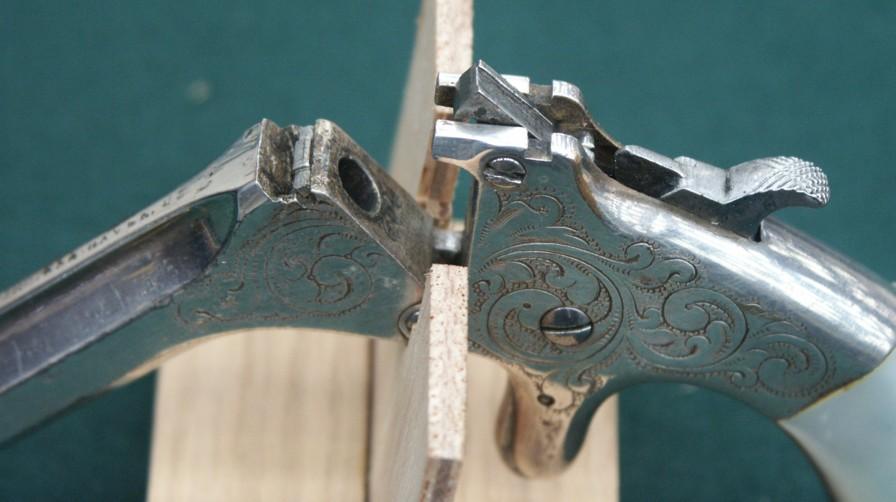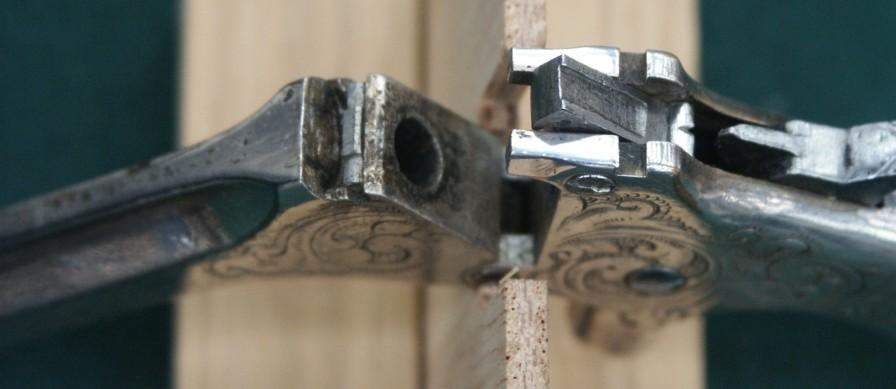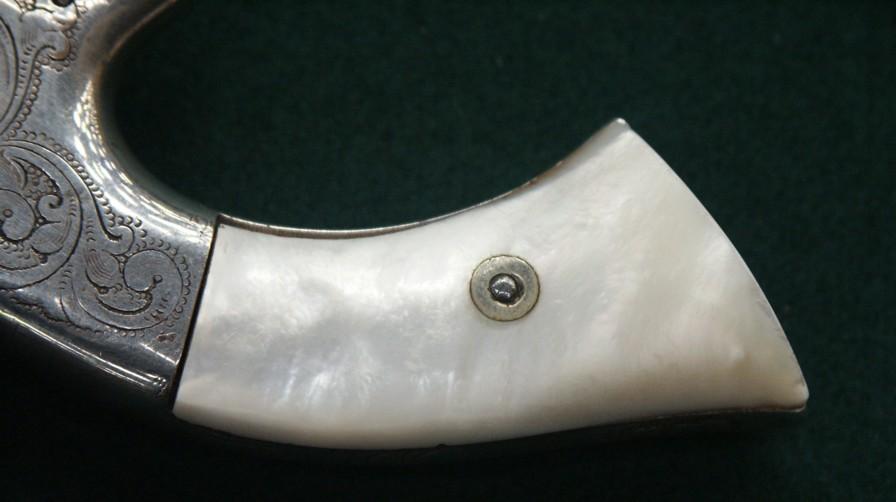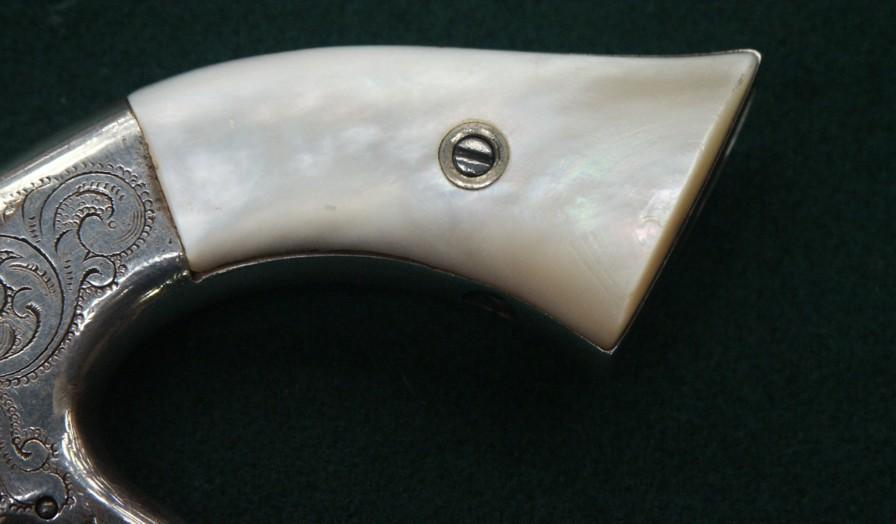 T.J. Stafford
T.J. Stafford single shot derringer.
Manufactured at the beginning of 1860 in 2100 specimens. Caliber .22 with a barrel of 3 1/2 inch.
The opening is done by folding the gun downwards. (tipdown)
The frame is silver plated, the barrel gun.
After N° 300 (marked on the barrel): T.J. STAFFORD, NEW HAVEN, CT
Before N° 300 (marked on the metal between the grips): PATEBT APPLIED FOR.
End of production: marked at the same place: PATENTEND/MARCH, 19,1860
Manufactured according to the patent of Babcock, it is seldom seen with marking "Babcock".
There exists with a larger carcass. The gun has 6 inches and is in annular gauge .38, it is rather rare in this configuration.
Photos Alantrigger